Classical CDs Weekly: Carlos Cipa, Fozié Majd, Iiro Rantala, Amir Mahyar Tafreshipour |

reviews, news & interviews
Classical CDs Weekly: Carlos Cipa, Fozié Majd, Iiro Rantala, Amir Mahyar Tafreshipour
Classical CDs Weekly: Carlos Cipa, Fozié Majd, Iiro Rantala, Amir Mahyar Tafreshipour
Contemporary music from Finland, Germany and Iran
Saturday, 26 October 2019
Beauty and solitude: Iiro Rantala at peace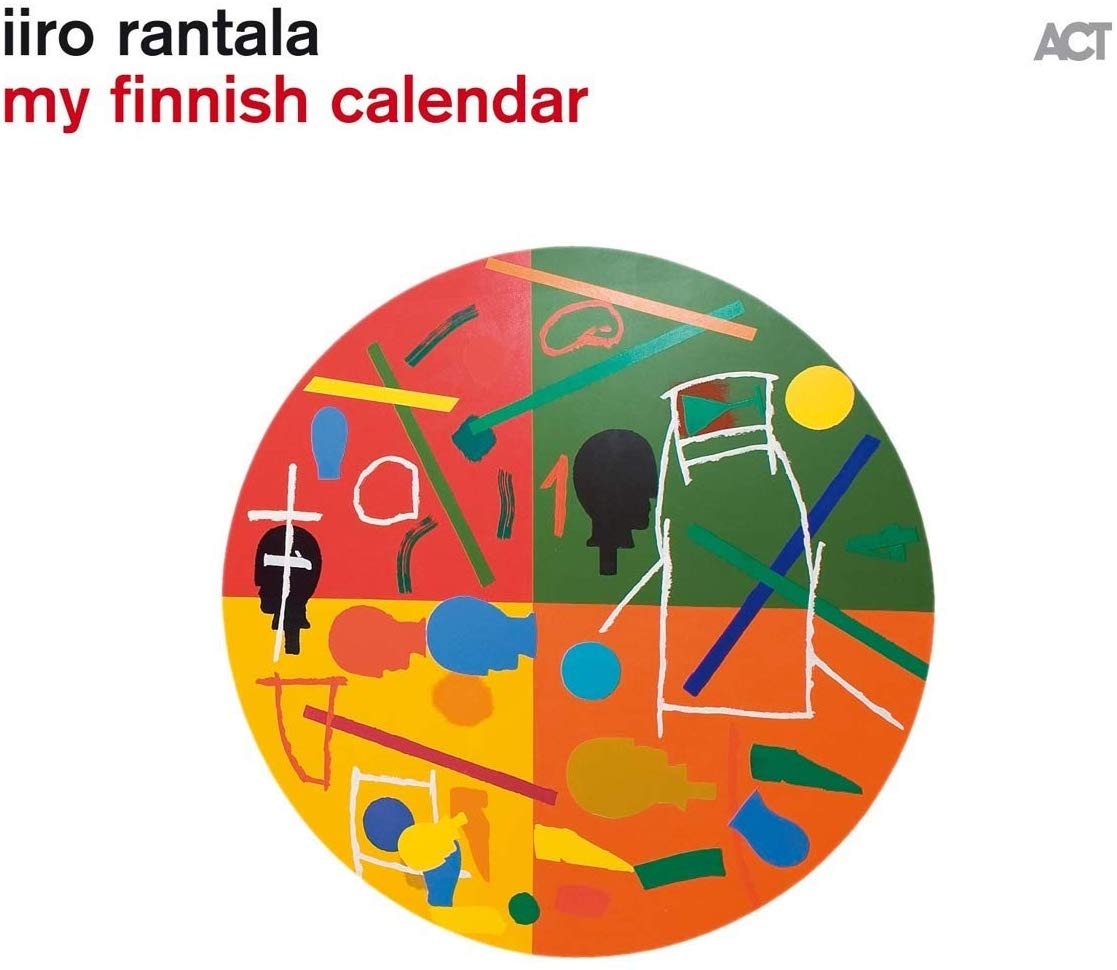 Iiro Rantala: My Finnish Calendar (ACT)
Iiro Rantala's little commentaries for each of these 12 short pieces are almost worth the CD price alone, offering an astute guide to the typical Finnish psyche alongside handy references to weather and hobbies. This is a journey from darkness to, er, darkness, though there's much light relief along the way. January is the "month of regret", where Finns lament having overindulged at Christmas and even quitting the booze "won't make them happier people." Rantala's mellow nocturne makes for beguiling listening, all the more so when set against the joys of a snow-filled February. The music is delicious in itself, played by Rantala with a winning mixture of punch and delicacy. March's bluesy ruminations prepare us for the darkness of April: you'd expect longer daylight hours to prompt brighter moods, but Finnish suicide rates peak in April. There's clever use of overdubbing in May to suggest the music heard by middle-class festival-goers, and June's pleasures are superficial and ephemeral.
This is a low-key delight of an album, and one which I've had on repeat for days. Giggle at the rasping percussion which accompanies July's sweaty sauna, and the rising energy and positivity of October and November, despite the latter being a month when "many Finns find great beauty and solitude in the darkness, and hide in it." How well these little encapsulations mirror what we hear: Rantala's genius is in implying so much with minimal effort. December makes for a satisfyingly downbeat coda, its molto perpertuo opening reflecting seasonal consumerist and family pressures. Relief is attained in the final bars. Beautifully engineered, with cool artwork.
Carlos Cipa: Retronyms (Parlophone)
Much of this disc's appeal lies in its production values, the collision between sophisticated recording techniques and vintage analogue sounds creating something with a very distinct and likeable flavour. Munich-based pianist composer Carlos Cipa switches between a modern grand piano and a vintage upright: the latter's warm, fuzzy sound infuses much of the album. Electronics and a range of different keyboards nestle happily alongside Cipa's acoustic supporting players, a small ensemble featuring solo violin, trombone and bass clarinet.
Several of the tracks follow the same template, an euphonious, slow-moving main idea treated to a series of appealing variations. You hear this in "senna's joy" and "slide", both of which feel much shorter than they actually are. More musically intriguing are the opening "fanfare" and "awbsmi", both featuring solo instruments. Christopher Mann's trombone is rendered near-unrecognisable by Cipa's electronics in the former, and the tape of Teresa Allgaier's violin solo is distorted and modulated in the latter. Cipa and co-producer Martin Brugger sound in their element here, and you suspect that they'd happily fill a whole album with more experimental, ear-stretching music. Still, there's much to enjoy here, Retronyms' eight tracks ideal indoor listening for dark evenings.
In Absentia – Music by Fozié Majd and Amir Mahyar Tafreshipour (Métier)
This album serves as a record of a friendship between two composers of different generations as well as a useful introduction to Iranian classical music. What we learn in the notes about the lives and careers of the two composers is, by necessity, brief – like me, you'll probably turn to Google. Fozié Majd, born in 1938, initially trained in Edinburgh before moving to Paris to study with Nadia Boulanger. Hailed in the 1970s as a leading light in Iranian contemporary music, the Islamic Revolution interrupted Majd's compositional career for nine years, though she's been internationally active since 1988. The two works here reflect her ethnomusicological work, both assimilating elements of traditional Persian music. Dreamland, for string quartet, takes inspiration from the modal Dastgah system, Majd suggesting the modes with microtones. It's remarkable how quickly one's ears adjust: the lyrical writing near the close of the long second movement is really striking. Farãghi (In Absentia), is an extended duet for violin and cello and a meditation on the sorrow of separation, both romantic and spiritual. Listening to it is an overwhelming, occasionally painful experience, though Majd's technical skills go hand in hand with a warmth of expression that's winning.
Her works are paired with two works by Amir Mahyar Tafreshipour, born in 1974. His recent string quartet Broken Times is dedicated to Majd. The allusions to Persian music are less overt in what's described as a slow progression from light to darkness. Not that the work is depressing; Tafreshipour seems to be describing something inevitable and cyclic ("when one gets to the end, the music could begin all over again"). Pendar, for solo violin, is one of a series of solo works written for orchestral instruments, seven minutes of compelling soliloquising with an oblique close. This disc succeeds in part because the performances are so vivid; violinist Darragh Morgan and cellist Dierdre Cooper are outstanding in their solo numbers, supported by Patrick Savage and Fiona Winning in the quartet pieces. Fascinating and surprising: who'd have imagined that modern Iranian music would sound quite like this?
This is a journey from darkness to, er, darkness
Explore topics
Share this article