Classical CDs Weekly: Christmas, part 2 |

reviews, news & interviews
Classical CDs Weekly: Christmas, part 2
Classical CDs Weekly: Christmas, part 2
Six more seasonal discs, covering celebrations from Tokyo to rural Virginia
Saturday, 15 December 2018
Christmas, Appalachian style, from Jeannette Sorrell's Apollo's Fire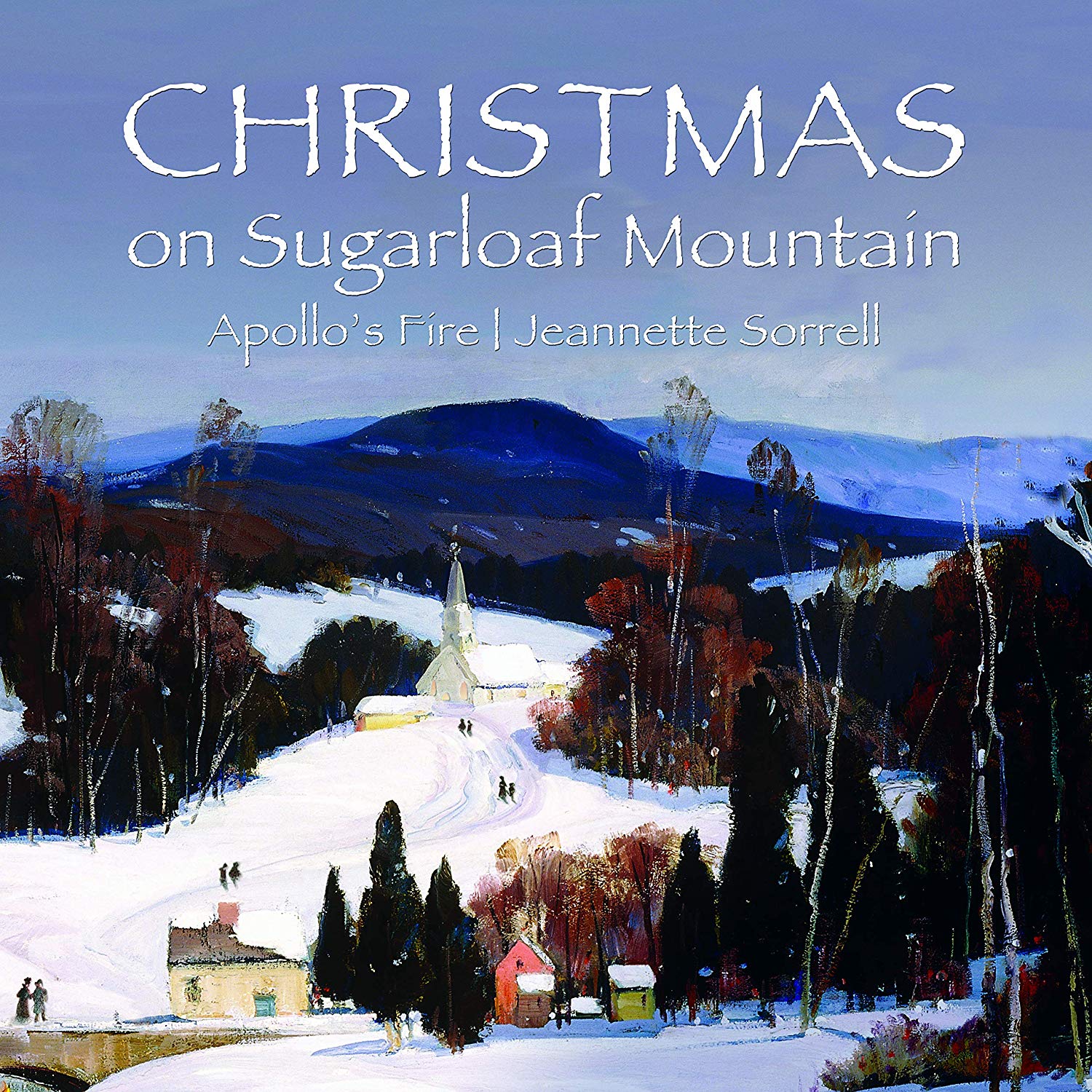 Christmas on Sugarloaf Mountain Apollo's Fire/Jeannette Sorrell (Avie)
Subtitled "an Irish-Appalachian celebration", this disc follows the Scottish and Irish immigrants who pitched up in rural Virginia in the 19th century, fleeing unemployment, exploitation and famine. In Jeannette Sorrell's words, "Appalachian music is the voice of the down-trodden," and that Christmas is an ideal time to sing in celebration of "history's greatest advocate for the poor." If you buy just one Christmas CD this year, my advice would be to get this one, an electrifying sequence of folk songs, traditional Christmas tunes and foot-tapping dance numbers. Songs like "Blow, Northern Wind" and the Uillean pipes solo which follows it have an otherwordly raw power, contrasting witn the raw exuberance of the two medleys which Sorrell uses to illustrate the migrants' sea crossing. Both feature a superb chorus of young singers. Performances are stunning, from vocalists and players, and Sorrell's attention to detail makes this an intensely vivid listening experience, and one which demands to be experienced at full volume. Proceedings finish with dancing and a bittersweet farewell. It's all wonderful. An unconditional recommendation – buy this today.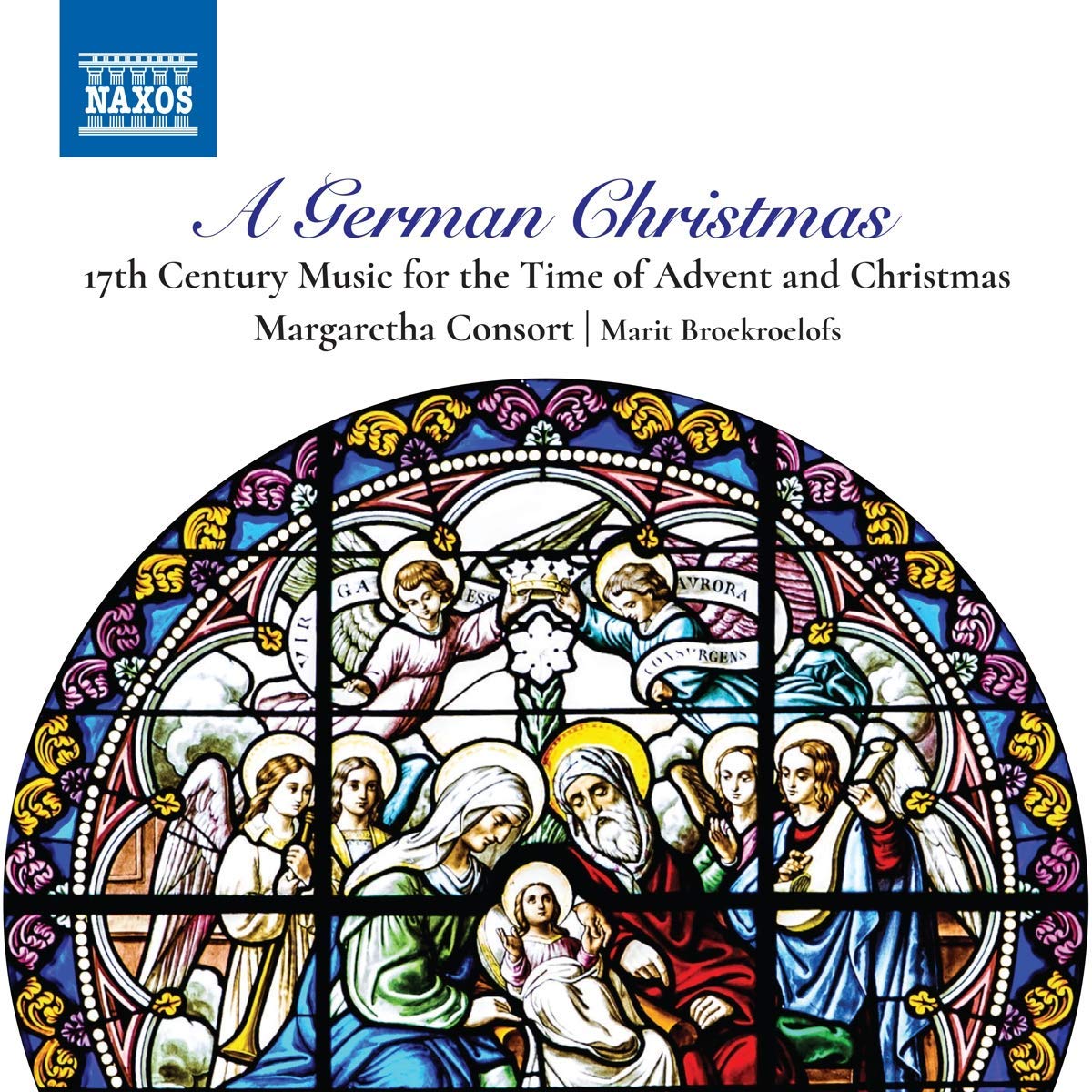 A German Christmas – 17th Century Music for the Time of Advent and Christmas Margaretha Consort/Marit Brockroelofs (Naxos)
Martin Luther believed that the gospel should be heard both spoken and sung, starting a trend for making the texts more accessible by translating them from Latin to German ("a song is praise, catechism, prayer and sermon all together…"). The seasonal numbers on this appealing anthology share an engaging directness, an honest sobriety which never sounds austere. The Margaretha Consort's arrangements are appealing, a crack choir accompanied by varying combinations of viols, cornetts, percussion and baroque organ. Familiar numbers like "In dulci jubilo" sound newly minted. Soprano Margreet Rietveld shines in the little "Maria durch ein Dornwald ging", underpinned by viols and drum taps. Handsomely recorded with decent notes, though texts aren't provided.
Advent Live The Choir of St John's College, Cambridge/Andrew Nethsingha (Signum)
Most Christmas anthologies are recorded out of season. It must be difficult summoning up festive vibes in warm, sunny weather, so this disc scores by virtue of its various numbers being taped live during Advent services between 2014 and 2017. Conductor Andrew Nethsingha includes carols traditional and modern, and recalls radio listeners writing letters of complaint to the BBC after the 2015 service was broadcast (the newly commissioned carols containing music that was "downright ugly", "screechy" and "discordant"). Their loss; the new items are all accessible and enjoyable. James Burton's setting of "Tomorrow shall be my dancing today" is a delight, with the more familiar Willcocks version cropping up near the end. David Bednall's "Noe, noe" has a spectacular organ part, and there's a superb Judith Bingham commission from the late 1990s. Vaughan Williams, Palestrina and Gibbons also make appearances, along with Britten's imposing "A hymn of St Columba". All good, and listen out for one boy treble's piercing top A at the close of Burton's hymn.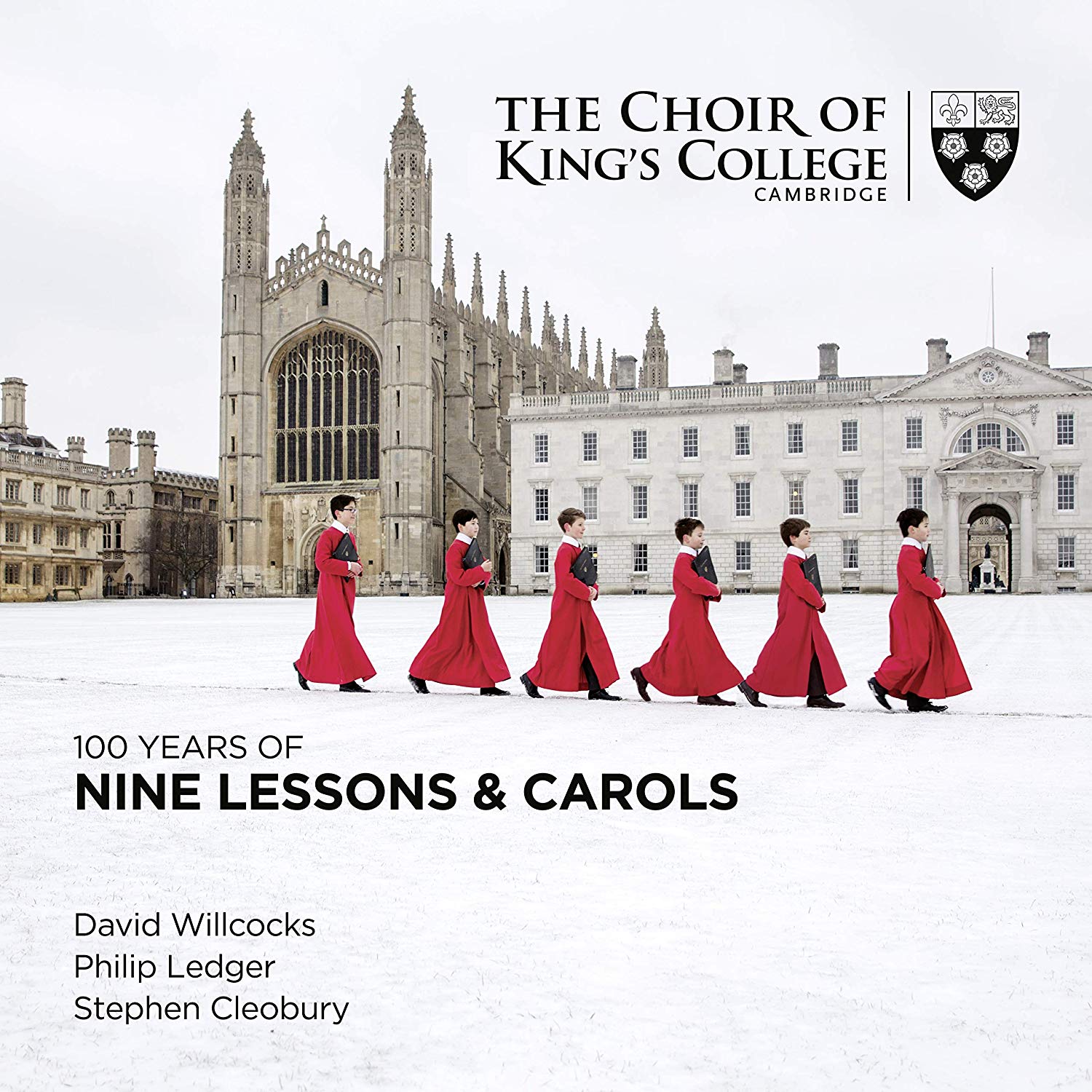 100 Years of Nine Lessons and Carols Choir of King's College, Cambridge/David Willcocks, Philip Ledger and Stephen Cleobury (King's College Recordings)
More live recordings are the selling point of this double album from King's College, with the first disc containing performances of carols taped by the BBC between 1958 and 2017. Inevitably, musical standards are consistently high; what distinguishes the earliest recordings from the new ones is the choir's diction and pronunciation. Though you wouldn't go so far as to describe the boys' voices in a 1963 performance of "Ding! Dong! Merrily on high" as plummy, just, er different. Willcocks' 1963 "O come, all ye faithful" has plenty of grandeur. There's a lot of congregational coughing going on – but this was an age when virtually everyone smoked. Three numbers from Philip Ledger's reign already sound brighter and more open, and the live recordings under Stephen Cleobury are fresher still. Disc 2 contains 16 new recordings under Cleobury, showing the choir in cracking form. Adam's "O Holy Night" is terrific, full of life and colour, setting the tone for what follows. Highlights include Joubert's "There is no rose" and two slices of anglicised Bach. No texts (but you'll know the words already) but decent notes, including an entertaining account of how the album's snowy cover photo was created.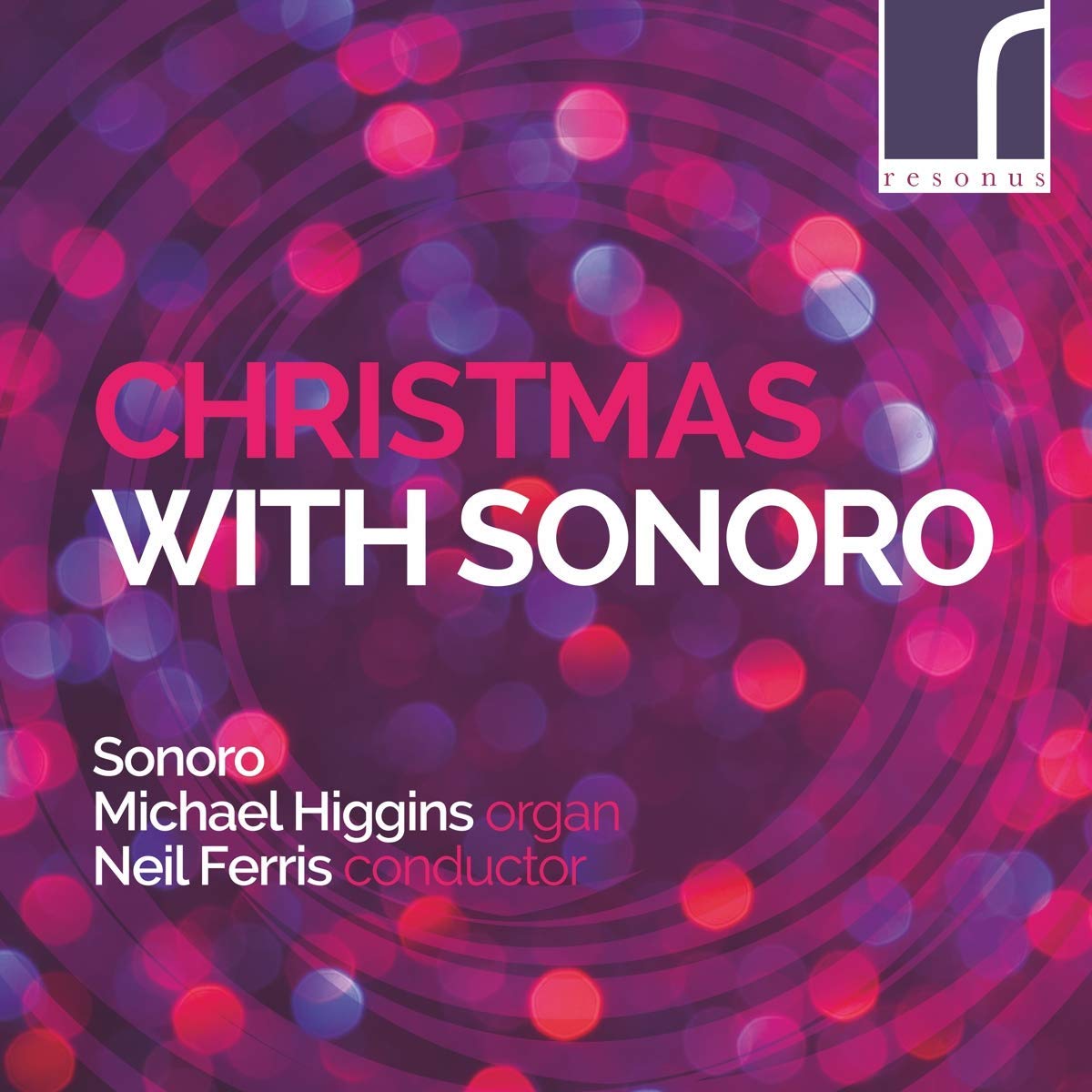 Christmas with Sonoro Sonoro/Neil Ferris, with Michael Higgins (organ) (Resonus Classics)
Here, London-based chamber choir Sonoro here throw in dazzlingly slick performances of carols traditional and contemporary. Yet their readings are incredibly affecting too; there's plenty of soul behind the surface polish. Becky McGlade's setting of "In the bleak midwinter" is gorgeous, and there's a brilliantly stark "Coventry Carol" arranged by organist Michael Higgins. Rarities include Celia McDowall's haunting "O Oriens" and an infectiously upbeat "Blessed be that Maid Marie" from tenor Gareth Treseder. Lovely stuff, beautifully recorded to boot.
Verbum caro factum est – A Christmas Greeting Bach Collegium Japan/Masaaki Suzuki, with Masato Suzuki (organ) (BIS)
Masaaki Suzuki's Bach Collegium Japan have given annual Christmas concerts in Tokyo since 2013. Traditional carols in arrangements by Suzuki are interspersed with organ solos by his son Masato, played on a characterful modern instrument. Listen blind and you'd never guess that this wasn't a European choir: diction and pronunciation are phenomenally good. And these singers sound energised and interested in what they're doing, presumably because this isn't their core repertoire. "Silent Night" and "Away in a manger" feature squelchy harmonies which sound all the better for being sung straight, and their "Hark! The herald angels sing" opens with a verse in Japanese. Essential listening for fans of this group's Bach cantata sequence on BIS.
Hark! The herald angels sing opens with a verse in Japanese
Share this article