Classical CDs Weekly: Haydn, Mahler, Matthew Whiteside |

reviews, news & interviews
Classical CDs Weekly: Haydn, Mahler, Matthew Whiteside
Classical CDs Weekly: Haydn, Mahler, Matthew Whiteside
Classical quartets, a fin-de-siècle symphony and new music inspired by particle physics
Saturday, 02 November 2019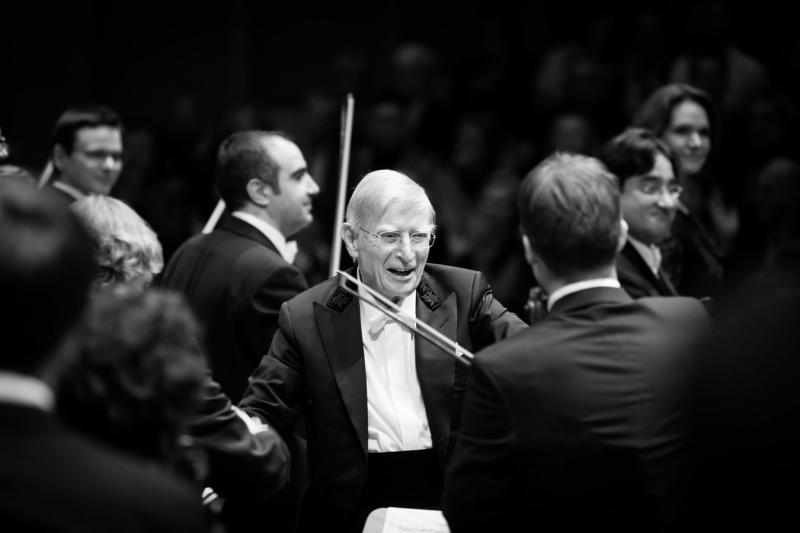 No sharp elbows: Herbert Blomstedt in Bamberg
Haydn: Opus 20 String Quartets, Nos 2, 3 & 5 Dudok Quartet Amsterdam (Resonus)
When discussing Haydn's music it's difficult to avoid using words like 'elegant', 'witty' and 'brio', but I'll do my best. The writer E.T.A Hoffman should shoulder much of the blame for Haydn's typecasting as a simple-minded funster, arguing in 1810 that "his symphonies lead us… to a merry, colourful throng of happy mortals." Hmm. Two of the three string quartets on this disc are in minor keys. All three are as striking, and as dramatic as anything in the classical chamber repertoire. Exactly what you'd expect from a composer who virtually invented the quartet genre, a medium compared by Goethe to hearing four rational people conversing. Yes, the first violin gets the lion's share of the best lines, but one of the lasting pleasures of this recording from the Dudok Quartet of Amsterdam is how well the musical argument is spread between the players. Violinist Judith van Driel is commanding enough when necessary, but the most memorable moments are all about dialogue and reconciliation. There's a striking passage near the end of Op. 20, No. 3, where van Driel threatens to go off at a tangent, before being brought back to earth by her peers.
It's the combination of melodic richness and technical mastery that makes Haydn's quartets so rewarding. The fugues which end Nos. 2 and 5 are dazzling here, the F minor quartet's last minor chord particularly satisfying. One's ears are continually tickled by unexpected chord progressions or changes of tone. Try the slow movement of No. 2, its stern opening framing florid violin and cello solos. Listing every choice moment would exceed my word count: easier to say that these are glorious performances, beautifully recorded and produced. Four rational people, conversing with eloquence, intelligence and absolutely no shouting. What could be better?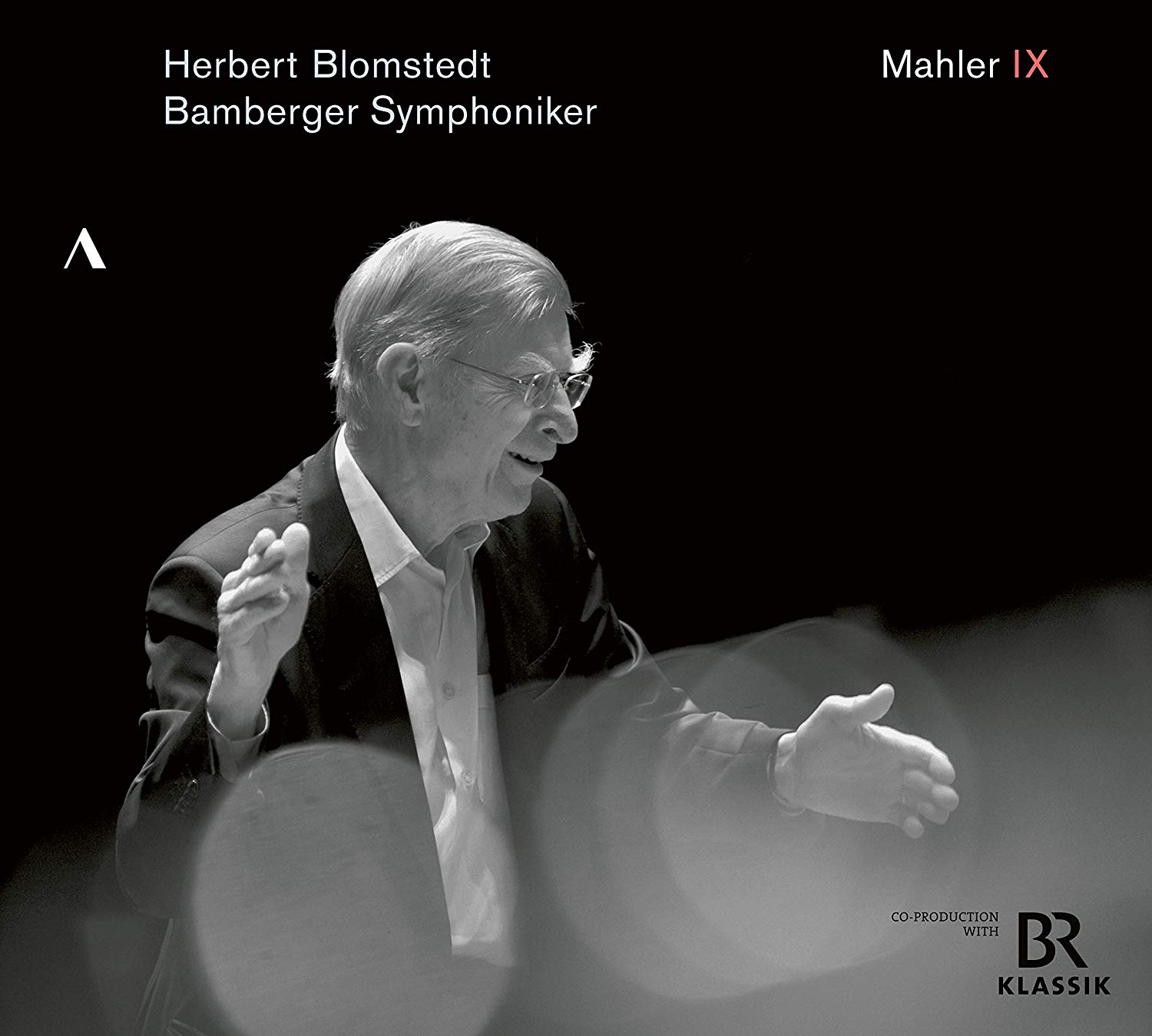 Mahler: Symphony No 9 Bamberger Symphoniker/Herbert Blomstedt (Accentus)
There's a telling throwaway comment in this covetable set's booklet, the nonagenarian Herbert Blomstedt praising his Bamberg musicians and the city itself: "... the players are very lovely people… It's something to do with the city. You don't need such sharp elbows, like in a metropolis." This wonderfully played live Mahler 9 from June 2018 doesn't lack teeth, but there's a warmth and generosity to Blomstedt's approach which won me over. The first movement's seeds are sown in the opening bars, Blomstedt's attention to detail and structural sense making all that follows seem inevitable. There's a lot of love, a lot of affection in this reading. The huge collapse 20 minutes in isn't the angriest on disc, more temporary setback than fatal blow, but it makes the movement's tender coda that much more affecting. There's plenty of zest in the fast middle movements, the Ländler's different tempi nicely differentiated and ending with a very droll payoff (horns and contrabassoon acquitting themselves brilliantly). The idyll at the heart of the "Rondo-Burleske" is delectable, though Blomstedt whips up a storm in the final bars.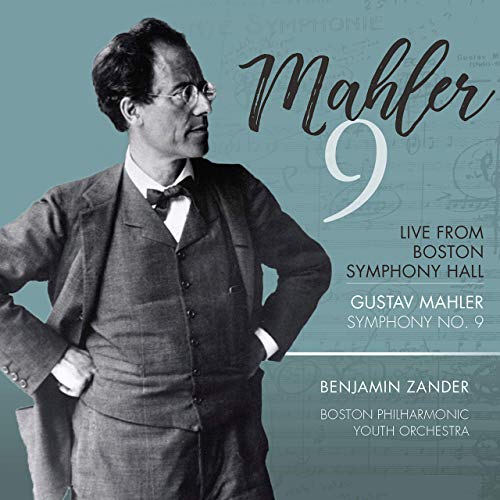 And Mahler's long, valedictory Adagio sounds more like a hymn of thanks than a maudlin farewell, reminding us that this wasn't the composer's last will and testament. Upper strings are flawless, the final minutes as potent as they are in Abbado's Lucerne performance, available on DVD. Accentus's sound glows, and all the players are name checked in the booklet. Wonderful, then, and I'd also give an unqualified thumbs up to another, very different live performance from Benjamin Zander's implausibly well-drilled Boston Philharmonic Youth Orchestra. More volatile and unpredictable, the players' energy is totally convincing.
Entangled: Music for string quartet by Matthew Whiteside Aurea Quartet (MW)
Improbably commissioned by the Institute of Physics, Matthew Whiteside's String Quartet No 4 carries the subtitle 'Entangled' and was inspired by the work of physicist John Stewart Bell. Bell spent many years working at Cern in Geneva, his accomplishments including discovering the existence of quantum entanglement. Which is, simply described, "a physical phenomenon where groups of particles are said to share a state and to influence each other." Bell died in 1990, photographic proof of quantum entanglement finally achieved in 2013. Bell was also Whiteside's great uncle, and this work, with strings enhanced by electronics, is an engaging tribute. This enjoyably quirky piece succeeds even if you don't know its backstory, though I'd suggest searching on YouTube for a peek at the short film made Marisa Zanotti to accompany the third section, "Spinning", its grainy footage of a dancing couple nicely matched with Whiteside's hyperactive music. The players collide and cooperate in between bouts of frenzied independence and there's an abrupt, inconclusive close.
Entangled is coupled with Whiteside's two subsequent string quartets, both physics-inspired. No 5's witty second movement doesn't prepare one for the bleak, microtonal closing section. No 6 was inspired by the sound of wind chimes, Whiteside adding an effective electro-acoustic coda. The Aurea Quartet's incisive playing adds to the disc's impact, and the recording has impressive depth and immediacy.
the memorable moments are all about dialogue and reconciliation
Explore topics
Share this article