Classical CDs Weekly: Howells, Karayev, Lotichius |

reviews, news & interviews
Classical CDs Weekly: Howells, Karayev, Lotichius
Classical CDs Weekly: Howells, Karayev, Lotichius
Lush orchestral music from Azerbaijan, plus a pair of offbeat keyboard discs
Saturday, 18 November 2017
Pianist Ralph van Raat
Herbert Howells: Music for Clavichord Julian Perkins (Prima Facie)
Herbert Howells was at a low ebb in the 1920s. His energies were sapped by ongoing health issues and resultant medical treatment. A severe creative crisis followed the disastrous first performance of his Piano Concerto No. 2 in 1925. Help arrived in the form of Howells' friendship with the photographer Herbert Lambert, who sidelined as a maker of clavichords. This quirksome instrument delighted him. Inspired by collections of Tudor keyboard music, he began to assemble Lambert's Clavichord: 12 short pieces, each one dedicated to a close friend. They're extraordinary, inhabiting both 16th and 17th centuries simultaneously. Sir Malcolm Sargent and poet Walter de la Mare are among those name-checked, the latter's stately Pavane a graceful highlight. What's not to like about a piece called Foss's Dump, a pleasing musical ramble written in honour of Howells' publisher?
In 1941, Howells began writing a new sequence of clavichord miniatures, eventually published in 1961 as the two volumes of Howells' Clavichord. Less indebted to Tudor models, each one is again addressed to a friend. The list of dedicatees reads like a Who's Who of 20th century British music: Malcolm Arnold, Adrian Boult, Julian Bream, Ralph Vaughan Williams and William Walton all receive a mention, Howells sounding as if he's referencing Crown Imperial in Walton's Toye. All wonderfully played by Julian Perkins, sadly prevented from playing an instrument built by Herbert Lambert (none are currently in good enough condition). The three he does use make a gorgeous sound, the soft-toned 1925 Dolmetsch clavichord especially appealing. Unexpectedly delicious: an enchanting pair of discs, nicely annotated.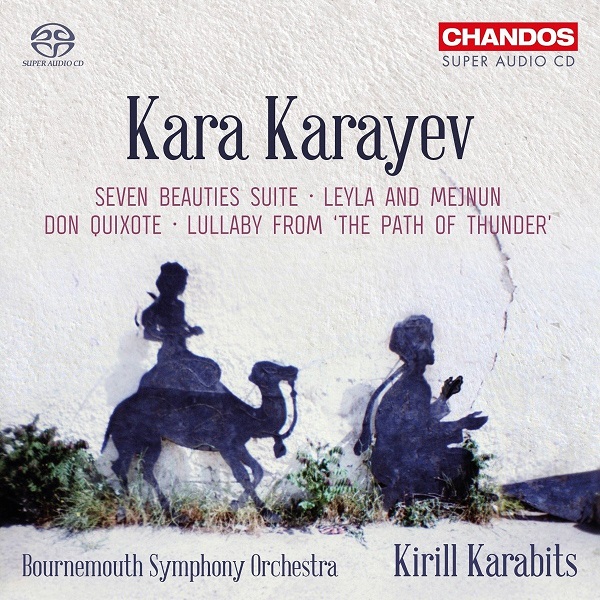 Kara Karayev: The Seven Beauties, Leyla and Mejnun, Don Quixote Bournemouth Symphony Orchestra/Kirill Karabits (Chandos)
The Azeri composer Kara Karayev was a pupil of Shostakovich during World War Two. He eventually rose to be appointed President of the Composers' Union of the USSR, spending his final years in Moscow before his death there in 1982. As is often the case with composers who've slipped under the radar, one wonders if they're justly neglected. On the basis of this sumptuously produced collection, Karayev is worth anyone's time. There's nothing earth-shattering in the ballet suites and film score excerpts played here by Kirill Karabits' superbly pliant Bournemouth Symphony Orchestra, but this is undeniably vivid, entertaining music, Karayev's assimilation of Azeri folk idioms recalling Khachaturian's use of Armenian melodies. An extended suite from Karayev's full-length ballet The Seven Beauties contains some bewitching things. Notably an alluring sequence of dances depicting the titular seven beauties, suggesting a Soviet-era Miss World soundtrack.
Karayev's Don Quixote is an eight-part suite drawn from a 1957 film score, described by the composer as a set of "symphonic engravings". Strauss's tone poem illustrates Quixote's exploits in vivid detail, whereas Karayev offers character portraits interspersed with trudging movements representing Quixote's rambling journey. The best comes last, Quixote's death portrayed in music of bittersweet tenderness. Leyla and Mejnun won Karayev a Stalin prize in the dark post-war years, a heady, noisy symphonic poem with a gloomy narrative. Finally there's an appealing Lullaby from the ballet The Path of Thunder, the tale of a doomed mixed-race relationship in South Africa. Karabits' enthusiasm is infectious, the performances captured in glowing sound. Chandos's cover art is appealing. Highly recommended.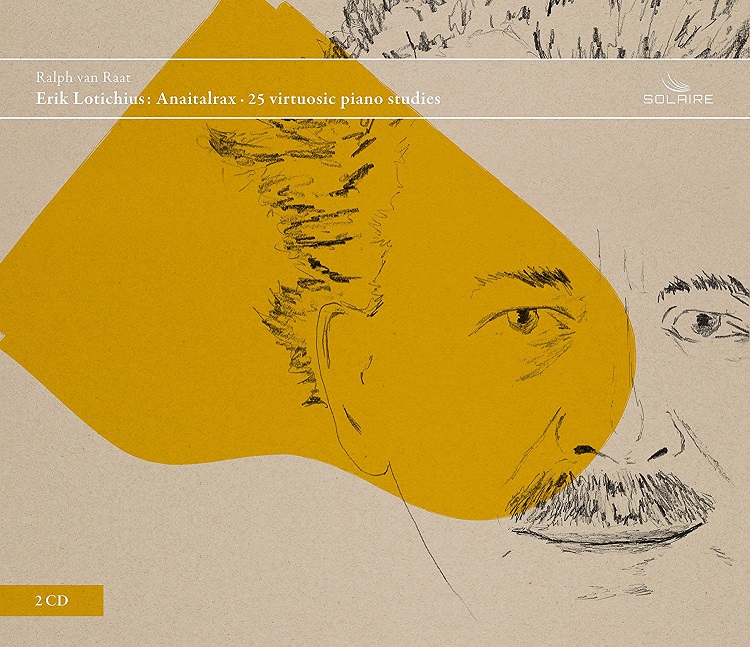 Erik Lotichius: Anaitalrax – 25 Virtuosic Piano Studies Ralph van Raat (piano) (Solaire)
Erik Lotichius? He was born in the Netherlands in 1929, and died in 2015. The introductory comments in this handsomely presented set suggest that he "fused the structures and harmonies of classical masters… with the freedom of jazz and the rhythmical pulses of the American minimalists." His Anaitalrax is a cycle of 25 studies composed "in the spirit and mood of Domenico Scarlatti", the bizarre title a backwards rendering of "Scarlatiana". Dip into Lotichius's biography as related in the hefty booklet and you'll be hooked before hearing a note of his music. He was, by all accounts, a terrific bloke, a witty, big-hearted lover of life's pleasures who was wracked by self-doubt, and a talented composer who was resigned to the fact that he'd never be a household name.
Written between 1983 and 2013, the studies in Anaitalrax aren't simple Scarlatti pastiches, Lotichius seeking merely to channel the earlier composer's playful, explorative side. Dive in and marvel at the astonishing variety of moods on display: these pieces will invoke giggles, surprise or heartbreak. Especially when performed by pianist Ralph van Raat, whose sensitivity in the bluesier, softer studies is breathtaking. The clangorous, louder numbers are handsomely served, too: I'm hooked on the flurry of bell-like chords which opens No. 23. And the work which closes the disc, Lotichius's alternative version of No. 16, is pure magic. Life-enhancing stuff: exquisitely produced and packaged, and my favourite keyboard disc of 2017. Go on – treat yourself.
The list of dedicatees reads like a Who's Who of 20th century British music
Explore topics
Share this article