Classical CDs Weekly: Ole Bull, Vítězslav Novák, Schumann |

reviews, news & interviews
Classical CDs Weekly: Ole Bull, Vítězslav Novák, Schumann
Classical CDs Weekly: Ole Bull, Vítězslav Novák, Schumann
Virtuoso violin music from Norway, early Czech modernism and a pair of German romantic symphonies
Saturday, 10 October 2020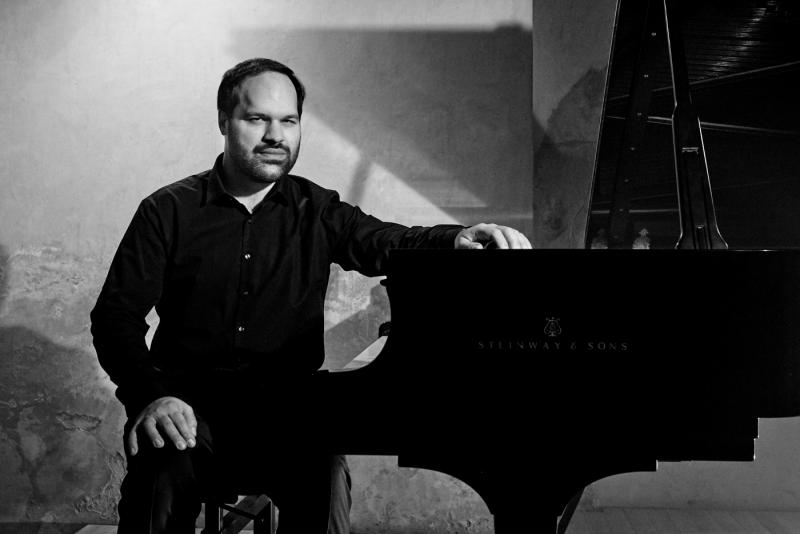 Jan Bartoš plays Vítězslav Novák
Ole Bull: Stages of Life Annar Follesø (violin), Norwegian Radio Orchestra/Eun Sun Kim, with Wolfgang Plagge (piano) (2L)
Schumann thought that the Norwegian violinist and composer Ole Bull (1810-1880) was as accomplished a player as Paganini, A child prodigy, Bull achieved global fame, one of those 19th century musicians who seemingly knew everybody. Berlioz, Grieg and Rossini were fans, and Bull's ownership of Bergen's leading theatre gave Ibsen the chance to start his theatrical career. Bull's belief that Norwegian folk melodies were as worthy as any in mainstream European art music, combined with his status as a virtuoso entertainer, ultimately worked against him, and changing musical tastes meant that many Bull scores were burnt, sold or otherwise lost. This anthology contains five works unheard since Bull's death, the scores edited and reconstructed by Norwegian composer Wolfgang Plagge with help from violinist Annar Follesø.
Feelgood discs don't come much more upbeat than this one. Take the fast theme which crops up five minutes into the Largo posato e Rondo capriccioso, each phrase echoed by chirping winds. Norges Fjelde only exists in fragmentary form, Plagge making clever use of folk melodies and pastiche to plug the gaps. Vilspel i Lio's fast closing section sounds like a Rossini overture with violin obbligato. The bigger pieces follow a similar template, typically with a slow, rhapsodic opening followed by violin fireworks. Follesø's technique serves this big-hearted music wonderfully well; there's never any hint of archness to his playing and he's lovingly accompanied by Eun Sun Kin and the Norwegian Radio Orchestra, Plagge providing piano backing to the Fantasy on "Lilly Dale" and a tiny Siste romanse, one of Bull's last works. 2L's recording quality is spectacular, and there's a bonus Blu-ray audio disc for the technologically gifted. Highly recommended.


Novák: Piano Concerto, At Dusk, Toman and the Wood Nymph Jan Bartoš (piano) Prague Radio Symphony Orchestra/Jakub Hrůša (Supraphon)
You might have spotted Vítězslav Novák's name if you ever browsed through racks of Supraphon LPs back in the pre-digital era. Never having heard a note of his music, I'd pigeonholed him a crusty 19th century romantic, when he was actually a talented Dvořák pupil, active as a composer from the 1890s until his death in 1949. Along with Janáček and Josef Suk, Novák was an early representative of Czech musical modernism, his later influences including Debussy and Strauss. Before listening to a note on this CD I'd urge you to read the booklet essay by conductor Jakub Hrůša, describing Novák as "the Czech Strauss" and explaining what made him decide "to stand up a bit more for this strangely forgotten composer". Novák's 1895 Piano Concerto is a student work, much of it clearly influenced by Liszt. It's engaging, serious stuff, the soloist's stern entry just a few seconds in setting the tone for much of what follows. Mood and tone are often more memorable than the melodic material, and it's noticeable how Novák shies away from histrionics, linking his first two movements in appealingly introverted fashion. I liked the rondo finale best of all, a movement later described by its composer as "that monstrosity" for a perceived over-reliance on Czech dance music. Novák was wrong – the movement, complete with widescreen coda, wrap things up very nicely. We get fantastic playing from pianist Jan Bartoš, treating the music with the seriousness it deserves and throwing in a delectable bonus in the shape of At Dusk, a suite of four solo piano miniatures written shortly after the concerto. They're gorgeous, particularly the two serenades.
Hrůša and the Prague Radio Symphony Orchestra also include Toman and the Wood Nymph, a large scale symphonic poem completed in 1907. Based on a German folk legend, this is a cautionary tale involving errant youth, spooky forests and what Novák described as "the triumph of destructive sex… very brutal, with overwhelming power". Ooh-err. It's a fabulous work, brilliantly orchestrated (lots of sinister muted brass and low woodwind), the musical language bolder and more individual. Again, it's brilliantly performed, Hrůša letting rip when needed. I'd suggest waiting til the neighbours are out and turning the volume up: the closing bars are terrifying. A fascinating introduction to an unjustly neglected figure.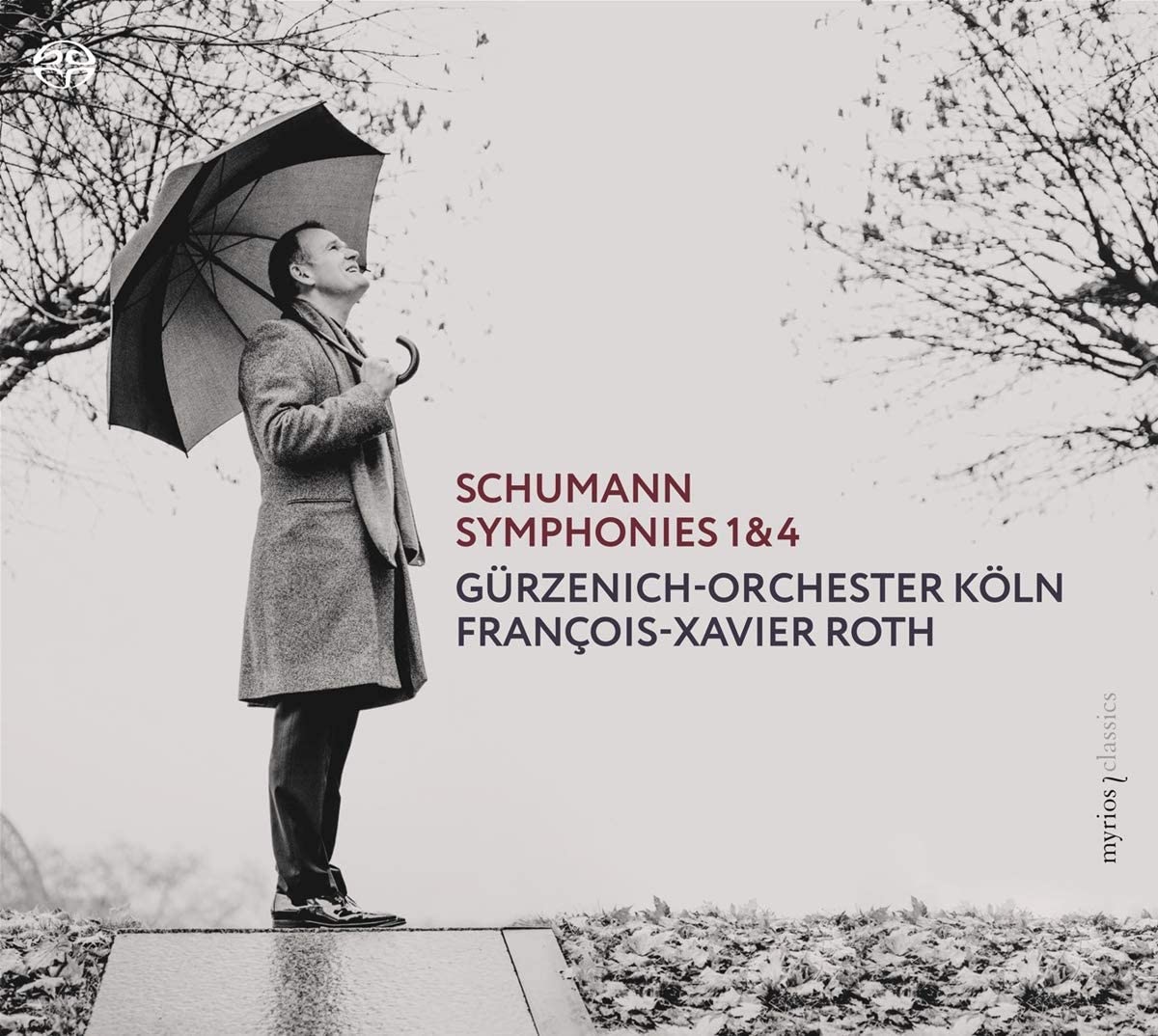 Schumann: Symphonies 1 & 4 Gürzenich-Orchester Köln/François-Xavier Roth (Myrios Classics)
This is actually Schumann Symphonies 1 and 2, François-Xavier Roth opting for No. 4 in its original 1841 incarnation instead of the 1851 revamp. I'm happy with either; the musical substance is essentially the same in both versions. If you're curious about the work's evolution, there's a useful article on conductor Kenneth Woods' website outlining the differences between the two editions. Roth and a wonderfully responsive Gürzenich-Orchester Köln make a persuasive case for the symphony on this disc. The playing is superb; string vibrato is sparingly deployed but there's no lack of body or colour. Speeds are on the urgent side but Roth never pushes things too hard. Schumann's abrupt switches between darkness and light are thrilling, the return to D minor at the start of the Romanza anticipating Mahler 6. The finale's introduction is one of 19th century music's great moments, Roth tightening the screws to delicious effect.
Schumann's Symphony No. 1 seems, outwardly at least, better behaved, but Roth accentuates just how radical the piece is. You hear it in the opening minutes, when Schumann's breezy brass fanfare dissolves abruptly, high spirits only returning when the Allegro molto vivace kicks off. Roth's winds and brass are superb here, with magnificent low horns. There's affection in the slow movement and plenty of energy in the scherzo and finale, the latter's joyous coda played to the hilt here, an exuberant explosion of good humour. A lovely disc, superbly engineered. Can we have the other symphonies soon, please?
Hrůša describes Novák as the Czech Strauss
Explore topics
Share this article