Classical CDs Weekly: Prokofiev, Strauss, Weinberg |

reviews, news & interviews
Classical CDs Weekly: Prokofiev, Strauss, Weinberg
Classical CDs Weekly: Prokofiev, Strauss, Weinberg
Epic piano sonatas, sumptuous orchestral music and more from a neglected Soviet composer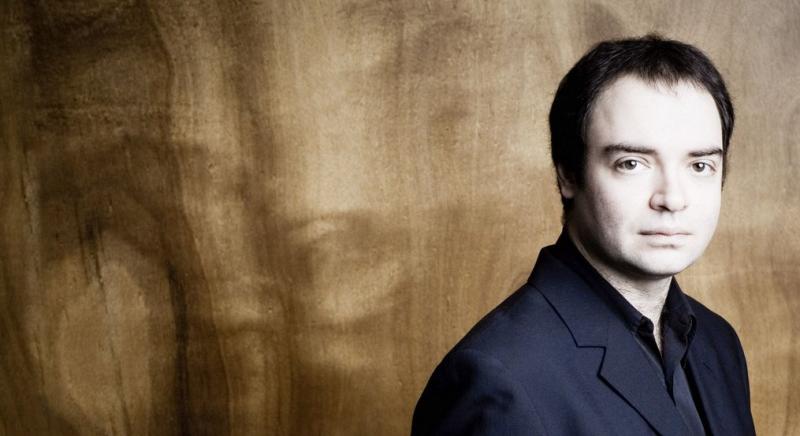 Pianist Alexander Melnikov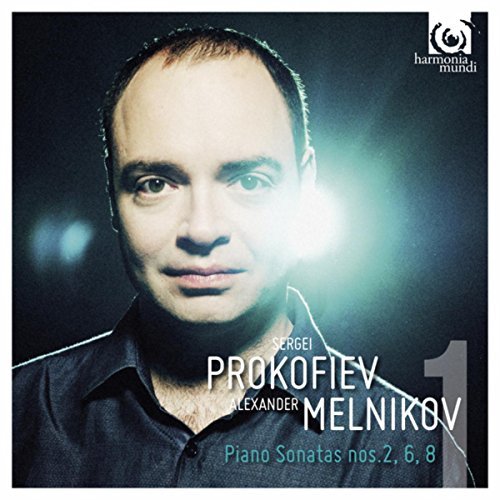 Prokofiev: Piano Sonatas 2, 6 and 8 Alexander Melnikov (Harmonia Mundi)
These three sonatas provide a neat overview of Prokofiev's compositional career, 1912's No 2 blending heady romanticism with smiling, percussive modernism. I'd not realised how much of the last movement sounds like Rachmaninov's late Paganini Rhapsody. Alexander Melnikov's lightness of touch is dazzling, and the same movement demonstrates exactly why he's so impressive, the swift, furious opening followed by melting lyricism barely 90 seconds later. Melnikov handles both extremes with equal aplomb, and you're left grinning in disbelief. This piece isn't heard enough; presumably its compact size counts against it. Turn to the Sixth Sonata, completed in 1940, and we're in a very different place. Prokofiev's describing this dark work as being in A major reads like pure sarcasm, the sonata's close defiantly uncelebratory. Muscle and grace abound, and the finale's bipolar second theme is extraordinary: bleakly funny but terrifying.
Melnikov slides imperceptibly into the Eighth Sonata's Andante dolce, waiting five minutes before showing his teeth. The development's pedal notes will make windows rattle. There's an immaculate, tender-hearted slow movement and Melnikov's emotionally charged finale, with its unambiguously affirmative coda, is overwhelming. Sumptuous sound too – a must-have.
Strauss: Ein Heldenleben, Don Juan NHK Symphony Orchestra, Tokyo/Paavo Järvi (RCA)
Listen to this disc blind and you'd probably identify the orchestra as an elite European or American ensemble. This is surely one of the great recordings of Ein Heldenleben, and it's all about the timing. Paavo Järvi's brilliant Tokyo-based NHK Symphony Orchestra bring us home in less than 45 minutes, making the egotistical hero less of a pub bore than someone whose company you'd actually enjoy sharing. Strauss's Lebhaft bewegt is properly observed: Der Held bounds into life, the springy lower strings never overwhelmed by horns. Järvi's critics are suitably waspish, and violinist Fuminori Maro Shinozaki's portrayal of Strauss's wife is ravishing. A punchy, viscerally exciting battle scene forms the centrepiece, and even Strauss's self-quotations don't feel indulgent.
Maybe we shouldn't be surprised; Järvi's sleeve note points out that this orchestra has long had an affinity with the Austro-German repertoire, working with the likes of Horst Stein and Wolfgang Sawallisch. There's not a weak link: strings play with warmth and depth of sound, the brass immaculate and crucially never too loud. Don Juan is the coupling – a reading slightly more expansive than you'd expect, but still compelling. Sample the big tune 10 minutes in and swoon. Quite wonderful. This is the first disc in a projected Strauss series, so hopefully there'll be more soon. Wonderfully engineered too; these are live recordings with real presence.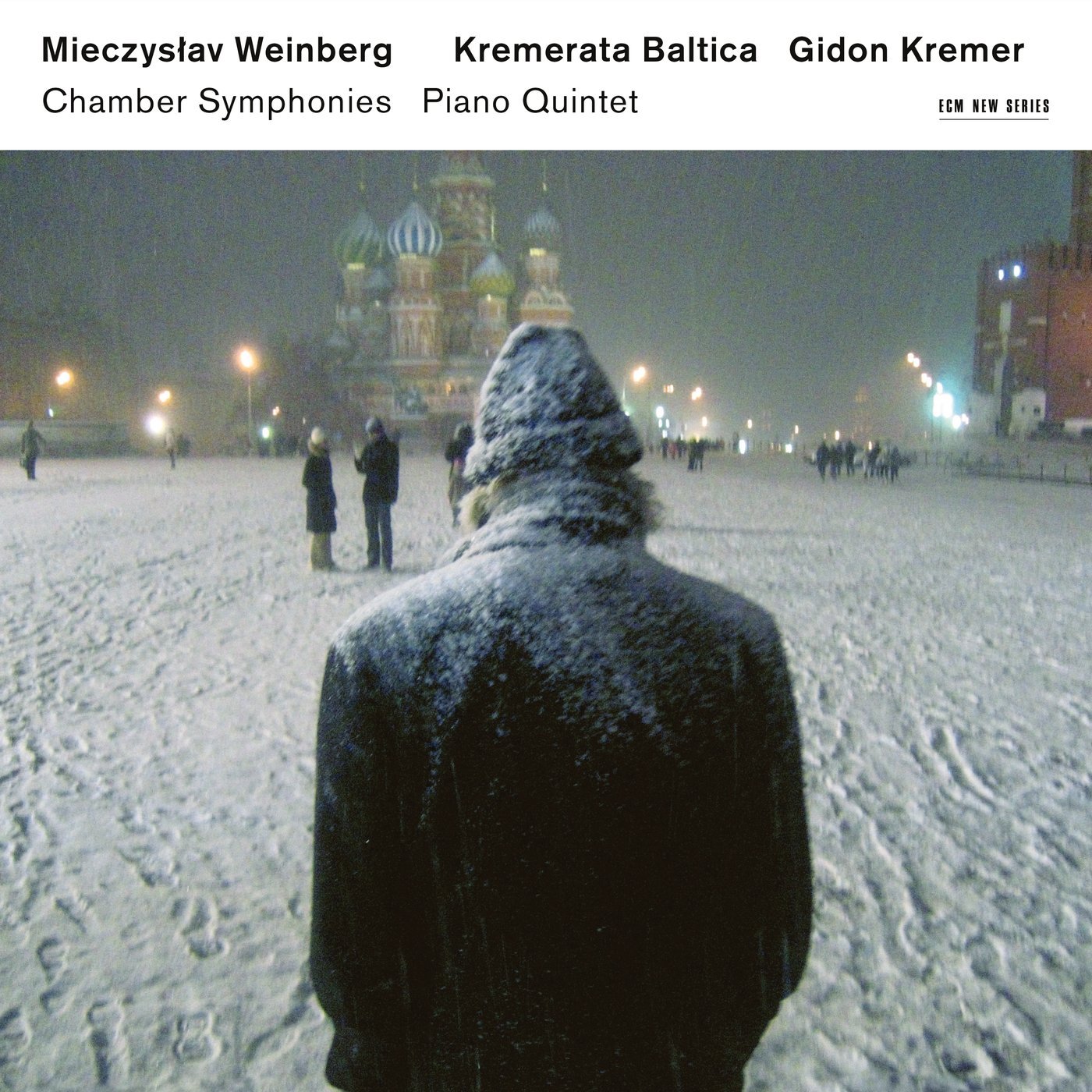 Weinberg: Chamber Symphonies 1-4, Piano Quintet (arr. Pushkarev and Kremer), Kremerata Baltica/Gidon Kremer and Mirga Gražinté-Tyla (ECM)
The Weinberg revival trundles on, and no one should feel short-changed by this superb anthology, Gidon Kremer comparing the four late Chamber Symphonies to "a diary spanning the 20th century's most turbulent decades". The first two draw heavily on Weinberg's second and third string quartets, the composer substituting a movement in No.2 and changing the final pages of both works, the closing seconds of No 2 now much bleaker. But these aren't depressing pieces, the melancholy always tempered with energy and Weinberg's Prokofiev-like gift for writing hummable melodies. The opening Allegro of No 1 is a find, and the work's finale an exhilarating Presto with an unsettling closing cadence, mischievously added by Weinberg in 1986. No 3 recycles three movements from 1945's String Quartet No 5, its first movement Lento exquisitely lyrical, the following scherzo sounding like Weinberg's friend and mentor Shostakovich.
No 4, scored for strings, clarinet and triangle, is sparer and more introvert, its musical sources including Weinberg's late opera The Portrait. The obbligato clarinet part is wonderfully played by Mate Bekavac, and Gidon Kremer's Kremerata Baltica are conducted in this work alone by Mirga Gražinté-Tyla, leading one to hope that she'll programme more Weinberg in Birmingham. Strings are consistently rich-toned and incisive, as they are in an idiomatic arrangement of Weinberg's early Piano Quintet for piano, string orchestra and percussion by Andrei Pushkarev and Kremer. It's an angrier, tougher work than Shostakovich's own quintet, though the tunes are magnificent: the first movement's main theme an earworm you won't want to shake off, the motoric finale's soft close a stroke of pure genius. Wonderfully played by pianist Yulianna Avdeeva, the extra percussion supplied by Pushkarev. Unmissable, and the best introduction to Weinberg I can think of.
Melnikov's emotionally charged finale is overwhelming
Explore topics
Share this article