Classical CDs Weekly: Schubert, Rufus Wainwright, EIO |

reviews, news & interviews
Classical CDs Weekly: Schubert, Rufus Wainwright, EIO
Classical CDs Weekly: Schubert, Rufus Wainwright, EIO
Viennese piano music, a singer-songwriter's debut opera and experimental sounds from Kansas City
Saturday, 28 November 2015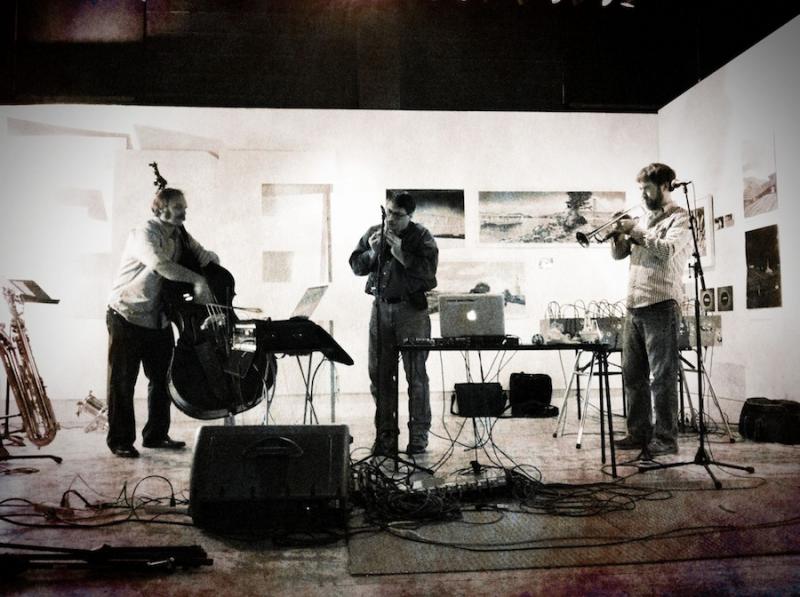 Bass, trumpet, and ocarina: The Ensemble of Irreproducible Outcomes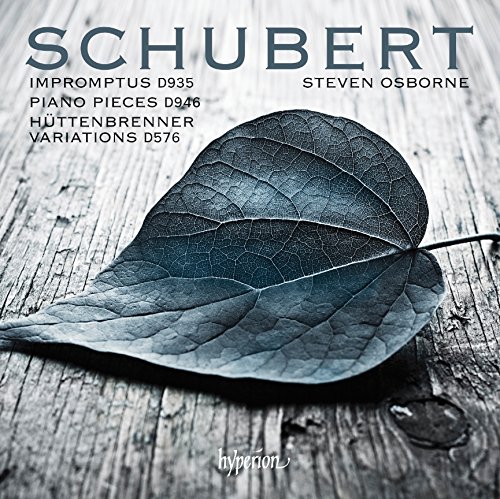 Schubert: Piano Music Steven Osborne (Hyperion)

This is marvellous, an unexpected treat from a versatile pianist more commonly associated with 20th-century repertoire. Though Steven Osborne does have form in Schubert, having made a superb Hyperion disc of the composer's piano duet music several years ago. He gives us gloriously clear-sighted, lyrical performances of two posthumously published works. The D935 Four Impromptus are described in Misha Donat's notes as a sonata in disguise. Play them in order and you've an expansive 37-minute-long sequence, the last movement in the same key as the first. Osborne's generously upholstered Steinway makes an irresistible noise, the bass lines ideally resonant. These are difficult pieces to pull off, and Osborne's never better than in the slower, unshowy moments. The lovely theme which forms the basis of the third Impromptu's variations is gorgeous, played here with touching grace and warmth. He also picks exactly the right speed for the last piece, the rapid scales ideally clear.

Osborne makes a persuasive case for Schubert's late Three Piano Pieces. As with the Impromptus, their scale is surprising, the three together lasting 25 minutes. The Allegretto grips during its 11-minute span, and the final Allegro's ostinato rhythms never pall. Osborne closes this anthology with Schubert's Hüttenbrenner Variations – Anselm Hüttenbrenner being the student friend who guarded the Unfinished Symphony's manuscript for years after Schubert's death. What Schubert does with Hüttenbrenner's hypnotic, dactylic theme is fascinating, and the brutal closing seconds are an unexpected shock. Wonderful stuff, beautifully played and sumptuously recorded.


Rufus Wainwright: Prima Donna Janice Kelly, Kathryn Guthrie, Antonio Figueroa, BBC Symphony Orchestra/Jayce Ogren (DG)

Rufus Wainwright's debut opera has several saggy moments, but it's a fun listen, on disc at least. He's one of popular music's greatest melodists, and this two-act work contains some brilliant tunes. Wainwright's libretto, co-written in French with Bernadette Colomine, shows us a day in the life of the ageing soprano Régine Saint Laurent in 1970, sparring with her loyal maid and butler, looking back at her glory days as 'The Queen of Paris' before losing her voice on stage and never singing again. Orchestrally it's highly appealing, recalling Strauss, Puccini and Poulenc. It's more than a mere sequence of numbers; Wainwright's impressionistic, dreamy Overture contains the seeds of much which follows. The dramatic flourishes are entertaining – the huge orchestral eruption in Act 1 as Régine meets the journalist who's come to interview her is delicious, as are the subsequent exchanges between the two.

Most contemporary operas are lucky if they get an on-the-hoof live recording, but this Prima Donna is a handsomely produced studio recording. Conductor Jayce Ogren conjures suitably fulsome sounds from the BBC Symphony Orchestra, and a small cast shine. Janice Kelly was Régine when the work was premiered in 2009. She's marvellous, both imperious and vulnerable, nicely supported by Kathryn Guthrie's patient maid. Richard Morrison's comically stroppy butler is well-characterised, and Antonio Figueroa's journalist convinces. All highly entertaining – this is a much better piece than sceptics might think. Fans of Want One and Want Two needn't hesitate. A full libretto is provided, as well as Wainwright's own prickly introduction.


Ensemble of Irreproducible Outcomes: Memory and Weather (Irritable Hedgehog)

You'll hopefully love this release within seconds of hitting the play button, as David D. McIntire's florid ocarina solo sails out over a warm, ambient cushion of sound. And who'd resist a group called the Ensemble of Irreproducible Outcomes – the outcomes irreproducible in the sense that the music they perform is intended to sound different with every performance. Subsequent spins of this disc will accentuate its charms. What may initially seem po-faced and drily academic will begin to sound playful and genuinely funny – the press notes stress that the group's work "is leavened with a wry humour that provides a distinction from the severe nature of many other new music groups." Like the grunts, rustles and coughs which ring out over the striding bass line of Ryan Oldham's New Year's Eve on Shelbyville Road, or the disembodied parps and squeaks which initiate the same composer's Philadelphia Street (Indiana, PA). There's beauty, too, in McIntire's radical, though suitably melancholy arrangement of Foggy, Foggy Dew, the tune's Englishness very apparent despite this performance's Kansas City origins. The colours and textures are frequently exquisite, the concentration palpable.

The second disc consists solely of McIntire's vast, 52-minute Trio and Sine Waves (with Wind, Snow and Birds), a spare, minimalist epic unfolding against a background of electronically manipulated natural sounds. The live musicians improvise with one another and with the ambient noise, creating "a perfect marriage of intention and chance, human ingenuity and cold, beautiful nature." The work's slow unfolding feels entirely appropriate; nothing sounds forced, frenetic or contrived, and the musical results are always highly approachable. You don't want to leave the room while it's playing. A fabulous, off-beat release, beautifully presented. And why can't all classical labels have names like Irritable Hedgehog?
A florid ocarina solo sails out over a warm, ambient cushion of sound
Explore topics
Share this article