A hair-raising season: conductors at the 2022 BBC Proms |

reviews, news & interviews
A hair-raising season: conductors at the 2022 BBC Proms
A hair-raising season: conductors at the 2022 BBC Proms
Top photographer Chris Christodoulou's annual gallery of full flight on the podium
Tuesday, 13 September 2022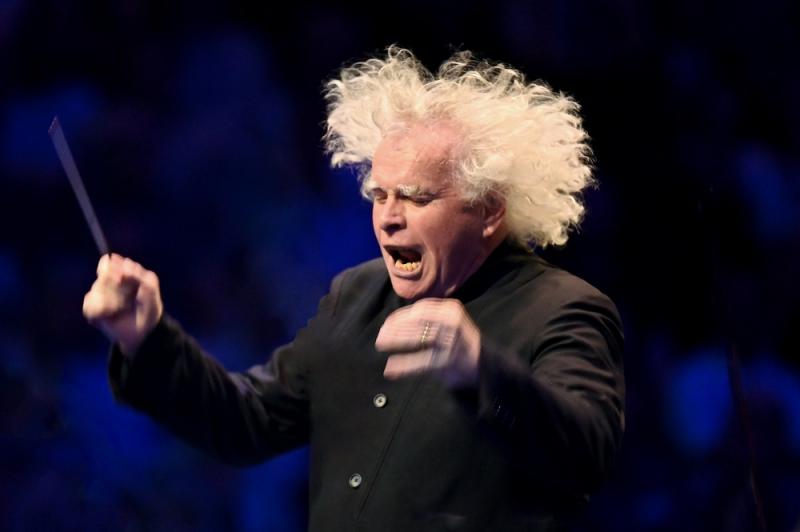 Simon Rattle conducting an unforgettable performance of Mahler's Second ('Resurrection') Symphony
Flying manes and flashing eyes are part of the inspirational package. We may laugh at some of these dramatic images, but it's usually a sign of the conductor's commitment to his or her orchestra and audience. There's no doubt that the Royal Albert Hall from July to September is a place where magic can happen, even if it's as unpredictable as the acoustics of the capricious venue itself.
Chris Christodoulou has just completed his 42nd season at the Proms. Though the portraits are the thing, he has many tales to tell. Those will appear anon; in the meantime his collegial and genial presence is an indispensible part of the festival. Most of the visitors are happy to comply, though it's a shame that the most physically and expressively various conductor of them all, Kirill Petrenko, in the supreme Prom, inspiring the Berlin Philharmonic in Mahler's Seventh, can only be seen in one shot which captures his essential humanity; the rest never got orchestral approval. Such are the hazards of the business, but Chris's delivery would nearly always reach us classical music editors well before midnight following the concert (thanks also to an efficient press office). There's a rich variety of expressions on display here - and the good news is that there are more women than ever, if still not 50-50 (they're getting there).
Click on each image below for the full picture, or follow the arrows once clicked for the whole sequence.
Christodoulou's collegial and genial presence is an indispensible part of the festival
Explore topics
Share this article