Listed: Unmissable BBC Proms |

reviews, news & interviews
Listed: Unmissable BBC Proms
Listed: Unmissable BBC Proms
Prepare to book: theartsdesk recommends a diamond dozen concerts to catch
Violinist Janine Jansen, conductor Sakari Oramo, singer Paloma Faith, presenter Katie Derham and, behind them, horse Joey
The first bit of the annual Proms ritual is now out of the way, with the publication of the brochure. The next step is at 9am on Saturday 17 May when thousands of people prepare to do simultaneous battle with the Royal Albert Hall's online booking system. We can't help you jump the queue but we can help you make your mind up.
Avoiding the events which are mainly there to grab headlines and which will sell out all too easily anyway – the
War Horse
Prom, announced a week after the National Theatre sacked the musicians who had been playing the theatre show, the Military Wives Choir and the BBC Sports Prom – here are a dozen recommendations for the 2014 BBC Proms from
theartsdesk
's classical team.
Prom 1
Let's start at the very beginning, which will be the end of a great Elgar sequence for the conductor who's made the composer's music his own. Having stunned with The Dream of Gerontius and The Apostles in the BBC Symphony Orchestra's brilliant Barbican season, Sir Andrew Davis launches the Proms with the glories of the third great operatic oratorio, The Kingdom. 18 July. David Nice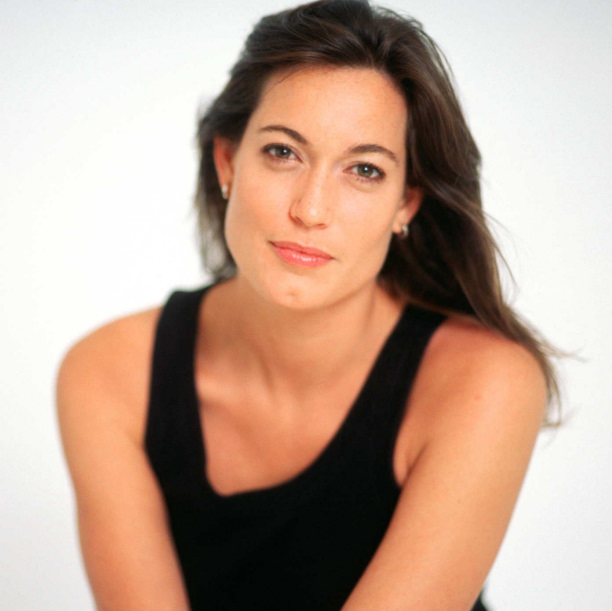 Prom 6
Where 2013's Proms were riddled with Wagner, this year's most prominent birthday boy is Richard Strauss at 150. Among a number of pieces dotted through the season, there's the opportunity to hear my favourite, not-entirely-guilty pleasure, the lushly anachronistic Der Rosenkavalier from Glyndebourne Festival Opera, with Kate Royal as the Marschallin (pictured right by Sussie Ahlburg). Yes, the entire middle chunk of the opera is ridiculous and boring, but it is sandwiched between music of such button-pushing and heartstring-tugging intensity that I'm giddy just thinking about it. 22 July. Kimon Daltas

Prom CM 1
It's surprising how well baroque ensembles come across in the Royal Albert Hall, although the best effect may come from standing up close in the Arena, which still only costs £5. The late night visit of Les Arts Florissants with up-and-coming British singer Katherine Watson offering over an hour of sacred Rameau will be worth standing through. 21 July. Sebastian Scotney
Prom 21
The flamboyant Tyneside conductor John Wilson and his delvings into film and musicals have rapidly become, if not an institution then at least a staple of the Proms. Whereas the programmes had been getting a bit medley-ish, this year he's kept it simple by bringing just one work: Cole Porter's Kiss Me, Kate (see also Prom CM8). 2 August. SS
Prom SM 2
Birthday boys CPE Bach, Birtwistle and Maxwell Davies share the party in this attractively diverse afternoon Prom by the Lapland Chamber Orchestra, with conductor John Storgårds. Håkan Hardenberger's trumpet in Birtwistle's bristling Endless Parade should steal the show. Sibelius and Honegger are on hand to provide comfort. 9 August. Geoff Brown

Prom 33
In such an unwieldy performance space it helps to have a lot of musicians, so I'd plump for Edward Gardner and the National Youth Orchestra. Louis Schwizgebel shone in the finals of the 2012 Leeds International Piano Competition, so hearing him tackle Prokofiev's cheeky Piano Concerto No 1 has to be a must. And there's also Stravinsky's Petrushka and Lutoslawski's folk-tinged Concerto for Orchestra. 10 August. Graham Rickson
Prom 38
This is what the Proms is about: paying a fiver to stand in front of a first-rate orchestra (BBC Philharmonic) to thrill to a completely intriguing balance of big hits – Sibelius' signature piece Finlandia and the pulse-quickening Second Symphony – and choice rarities. Frank Bridge is an underrated composer and his Oration is a richly sorrowing cello concerto in all but name. Plus Maxwell Davies' single-movement Fifth Symphony with its Sibelius-tinged brass writing surrounding a supremely still centre. David Benedict
Prom 52
Brahms symphonies are staple fare, but not two such vastly contrasting ones in a single concert. Expect a lean, dynamic approach from the fabulous Iván Fischer (pictured left by Chris Christodoulou) and his orchestra with a voice from Budapest, free but strong in the Third followed by the towering tragedy of the Fourth. 25 August. DN

Prom 60
Silly spectaculars are very much part of the Proms, so I'll leap at the chance to hear orchestral showman Charles Dutoit lead the Royal Philharmonic Orchestra through Respighi's Roman Trilogy – Pines, Fountains and Festivals – in one demented sequence. Rare Walton in the first half is welcome, too. 1 September. DN

Prom 64
The Berlin Phil are bringing a staged Bach St Matthew Passion on 6 September with that most authoritative of Evangelists Mark Padmore. But to revel in an orchestral peacock display, go for their first Prom with the Symphonic Dances from Rachmaninov's American years, and Stravinsky's complete Firebird ballet. 5 September. SS
Prom 69
Franz Welser-Möst, the Cleveland Orchestra's conductor, has the podium charisma of a bank clerk. But the Clevelanders' specialty is aural perfection, and alongside substantial Brahms they're bringing music by the mercurial and delightful Jörg Widmann, a wizard at bouncing the new off the old. The same composers jostle together in their Prom on 8 September. 7 September. GB

Prom CM 8
If you thought John Wilson only conducts music from Hollywood and Broadway you're in for a surprise. After Kiss Me, Kate he's back with a lunchtime Prom at Cadogan Hall of Facade by William Walton, one of his favourite composers. Using 21 poems by Edith Sitwell and uniquely scored for chamber ensemble and two speakers – Felicity Palmer (pictured right) and Ian Bostridge here, no less – it's a faintly mad, completely idiosyncratic musical marvel. 8 September. DB
Prom 73
What the Proms tell me: Mahler's longest symphony was made for the Albert Hall. A paean to earthly life and spirituality, the Third needs such a space to uncoil its massive limbs. The orchestration shifts between noise and hush, immediacy and layered distancing, and Riccardo Chailly's Leipzig forces are sure to deliver. 11 September. Mark Valencia