Opinion: why arts education matters |

reviews, news & interviews
Opinion: why arts education matters
Opinion: why arts education matters
Michael Gove's plan to marginalise the arts spells disaster, argues one of theartsdesk's writers from the frontline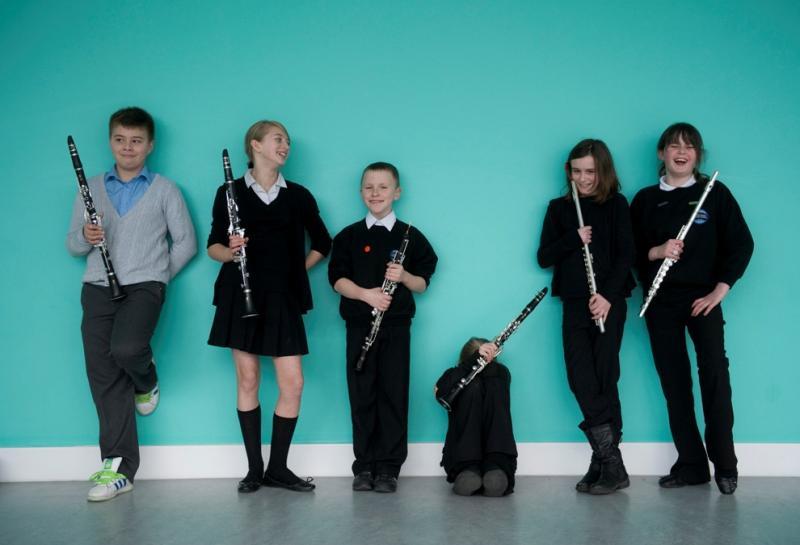 Big Noise in Stirling delivered social, educational and cultural value
There's been a star-studded attack from leading figures in the arts on the decision by Michael Gove, the Secretary of State for Education, to exclude the performing arts from the English Baccalaureate, the planned replacement for the GCSE examination. To the Coalition's credit, they've also published a National Plan for Music Education, "part of the Government's aim to ensure that all pupils have rich cultural opportunities alongside their academic and vocational studies".
But this only makes the decision regarding the Ebacc even more disappointing and ill-advised.
I've been a primary teacher since the mid 1990s, and part of my working week is spent as a peripatetic music teacher. Since the introduction of the National Curriculum in 1988, the teaching of art, music and drama have been mandatory in English schools. Levels and quality of provision still depend very much on particular schools' circumstances and priorities – ie, do they have the staff capable of delivering music effectively? Or does the school's position in the league tables necessitate an avoidance of observational drawing in favour of bald concentration on literacy, numeracy and science, paying lip service to other subjects?
Ask me about the disaffected children I've encountered who have suddenly found a voice through creativity
It's not just my experiences as a teacher which are behind my reaction to Gove's plan. I was lucky enough to be state-educated in the early 1980s, where my now abolished education authority spent millions on music. Everyone, irrespective of background, was encouraged to take up, at no cost, an instrument at the age of 11. At my school, those children who didn't have a go were probably in the minority. Naturally, a fair few gave up, but there were enough players for a competent school orchestra, and a good number went on to music colleges and universities. The local authority also supported a Saturday morning music school and a network of decent orchestras and wind bands. What I recall most strongly is how comprehensive the whole set up was. My youth orchestra was incredibly diverse in terms of demographic. We all attended state schools and were sourced from every corner of the city. Those of us playing more expensive instruments could borrow them free of charge. It was an egalitarian blast. There was never any sense that we were taking part in something elitist, something beyond our reach.
No sane person would dispute that trying to raise attainment levels in state secondary schools isn't essential, just as no one would ever argue that the arts should dominate the school curriculum. Making a foreign language a compulsory component of the English Baccalaureate is a welcome step. But let's not be taken in by the mendacious suggestion that the arts are soft options as examination subjects. They're not.
In primary schools, nearly half the school day is rightly spent on maths and literacy. Despite teachers' best efforts, worrying numbers of children still fail to reach expected attainment levels. Labour and the Coalition argue endlessly over the reasons for this, though those working in education would rightly suspect a whole swathe of socio-economic and cultural factors of playing a part. In the overwhelming majority of schools, teachers have never worked harder, and teaching standards have never been so consistently high.
To question the social, educational and cultural value of projects such as Venezuela's El Sistema and Stirling's Big Noise is, frankly, moronic. Put very crudely, playing an instrument with your mates means that you're not out mugging someone, drinking White Lightning or spending hours glued to a Nintendo DS. You also acquire an invaluable set of social skills. I'm not knocking school sports, but communal music-making is a less individualistic, more inclusive activity. Anyone who's ever played an instrument, or watched their own child learn to play, knows this. It's obvious. It needn't cost much – a set of 30 ukuleles for a class of nine-year-olds can cost just £300.
Ask me about the disaffected children I've encountered who have suddenly found a voice through creativity and I'll probably rattle on for hours. I can explain how singing can improve pupils' speaking and listening, drama can boost self-confidence and art activities can fine-tune weak motor skills. The real sadness is that the performing arts are traditionally areas in which we as a country have excelled. Removing creative subjects from the Ebacc explicitly lowers their status, implying that they're little more than frivolous diversions. We've a generation of actors, artists and musicians of world renown who are all products of an enlightened, relatively inclusive state education system. Let's not put that at risk.