Planting seeds for change: Helen Wallace on a year of seminal events at Kings Place |

reviews, news & interviews
Planting seeds for change: Helen Wallace on a year of seminal events at Kings Place
Planting seeds for change: Helen Wallace on a year of seminal events at Kings Place
Women composers to the fore in the innovative arts centre's 'Nature Unwrapped'
Wednesday, 08 January 2020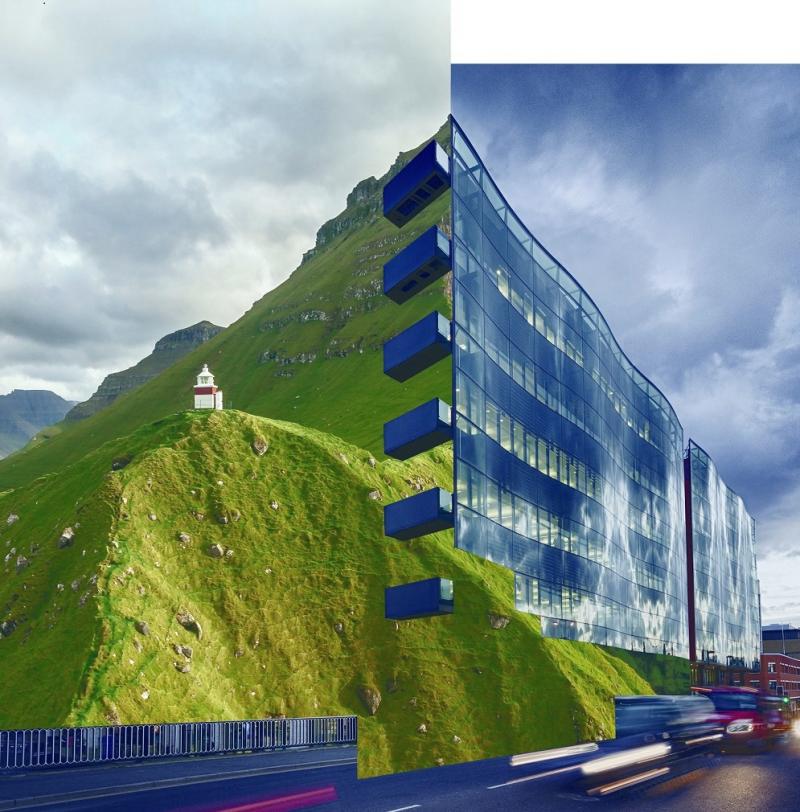 Kings Place embraces nature
When I mention Nature Unwrapped, a year-long series at Kings Place subtitled "Sounds of Life", the responses are often tinged with cynicism: "Oh, very 2020", "So, what's the carbon footprint with all those musicians flying in?" There's an assumption that the series is focused solely on climate change and c
urrent protest. In fact, its roots lie at a much deeper, older cultural level, and it's all the richer for that. Ideas came from a multiplicity of different sources, not least from the female composers of
Venus Unwrapped
, our focus in 2019. It was when interviewing a host of these women that I noticed how often nature was their key source of inspiration. As Tansy Davies remarked: "Nature is the great teacher. When I hear birdsong it reminds me of what I should be doing, naturally producing what naturally comes out."
So women will be providing important strands of music for Nature Unwrapped, some reflecting a sense of jeopardy, others in celebration. The magnificent Laurie Anderson's response to the most dangerous Atlantic hurricane ever to hit the east coast of America, All the things I lost in the flood, is a powerful defence of the imagination over the material (the composer pictured below by Ebru Yildiz). Liza Lim's Extinction Events and Dawn Chorus includes the sound of the now extinct Kauai O'o bird; Mica Levi revels in the sensuousness of Slow Dark Green Murky Waterfall, Mira Calix interweaves her music with that of live insects in Nunu, Hollie Harding explores the sounds of our rising, heating oceans in At the tide's reach, Sarah Nicolls' 12 Years confronts us with the planet's urgent deadline, while Gubaidulina's dazzling The Canticle of the Sun celebrates the spiritual mysteries of nature.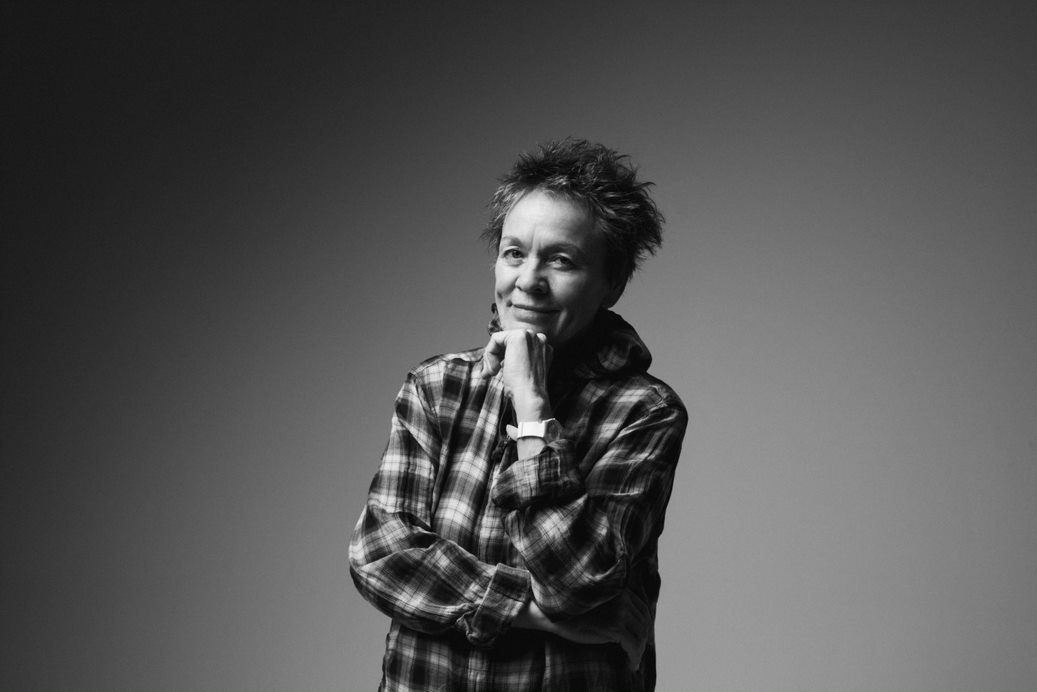 Another source of Nature Unwrapped was literary: was it the combination of the traumatic speed of the industrial revolution in Britain, and its island confinement - where each wild acre was threatened and therefore cherished - that spawned generations of nature writers? This rich tradition stretches from John Clare, Gilbert White, William Wordsworth, Gerard Manley Hopkins to Ted Hughes, Richard Mabey, Alice Oswald, Robert Macfarlane and Helen Macdonald, writers who train their patient gaze long and deep into the minutae of the living world. Britain is, after all, the nation that spawned Charles Darwin and Alfred Russel Wallace, men who recognised the importance of the lowly earthworm – and whose unofficial President is surely Sir David Attenborough.
It was at a talk with Attenborough that I first encountered our Artist in Residence Chris Watson, sound recordist on many of his series and a composer and naturalist in his own right. Chris is one of earth's great listeners. As he says, "sound is visceral, it connects to our hearts and imagination in a very direct way." His "sounds of life calendar", a collection of sonic environments reflecting the shifting seasons of the northern hemisphere, will frame each of our Unwrapped concerts. The overture to his opening event with George Monbiot (10 January) will be a chorus of wading birds on The Wash in Norfolk; Bach's Peasant Cantata in April will be prefaced by the sound of curlew, red grouse and golden plovers across Northumbrian moorland, Anna Meredith's Anno will be heralded by the bark of rutting deer and Mahler's Ninth Symphony from the young Orchestra for the Earth will begin with seals singing in Svalbard. These teeming, strangely-scored symphonies speak of vibrant ecosystems we need to understand in order to protect (pictured below by Rosie Watson: Chris Watson recording wood ants in Northumberland).
Aside from a feast of colourful classical music, from Josquin, Vivaldi, Handel, Beethoven to Janáček, Crumb and Takemitsu, the deepest connection between music and nature was always going to be found in our folk programme. Songs and laments passed down from a rural way of life persist through the centuries, revived and renewed by musicians such as Karine Polwart, Martin Simpson, Liza Carthy, Nancy Kerr, LAU, Kitty Macfarlane, Peggy Seeger and Jimmy and Sid, all powerful witnesses to the politics of a changing landscape (Wild Singing – 13-15 March; Common Ground on 28 November). Lastly, we couldn't complete the series without the unique music of Terje Isungset played on ice instruments: he brings with him singers from Greenland and Siberia, those in the frontline of a disappearing world.
So, the question remains, what's the carbon footprint of Nature Unwrapped? I can't pretend it's neutral, but only a handful of artists will be 'flying in' specifically for performances here, the majority being UK-based or a Eurostar's journey away. 100% of Kings Place's electricity comes from renewable sources, we have just installed LED lights in the main hall and are working with our catering company to eliminate single-use plastics. Unseen is our green roof, with solar panels, bat and bird boxes, bug hotels and carpets of stonewort. There's so much more to be done, but this year of programming has planted seeds which I hope will grow into permanent changes.
Helen Wallace, former classical music and opera critic on theartsdesk, is programme director at Kings Place
Bach's 'Peasant' Cantata in April will be prefaced by the sound of curlew, red grouse and golden plovers
Explore topics
Share this article