RSNO, Davis, Usher Hall, Edinburgh review – warm Elgar, chilly Vaughan Williams, red hot playing |

reviews, news & interviews
RSNO, Davis, Usher Hall, Edinburgh review – warm Elgar, chilly Vaughan Williams, red hot playing
RSNO, Davis, Usher Hall, Edinburgh review – warm Elgar, chilly Vaughan Williams, red hot playing
Sir Andrew returns to the podium for the first time in two years
Saturday, 26 February 2022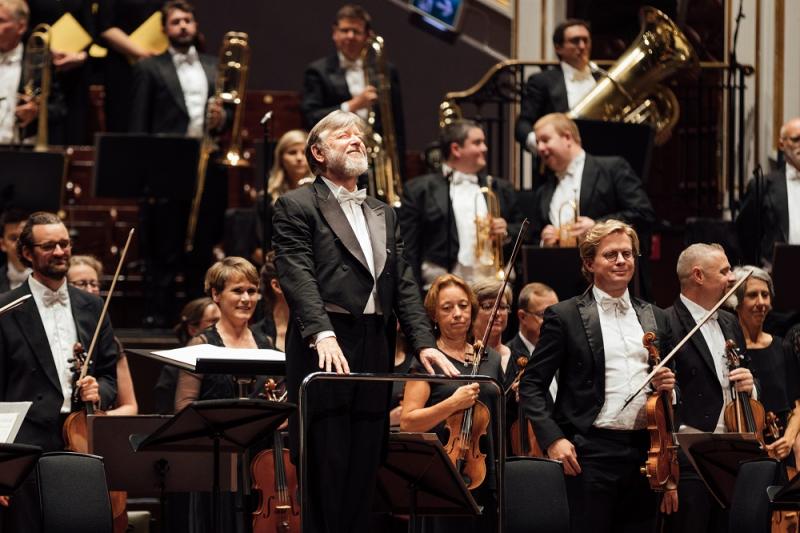 Davis and the RSNO at the 2019 Edinburgh International Festival
"You'll have to forgive me", said Sir Andrew Davis at the start of this concert's second half, "but I'm going to sit down." As he lowered himself onto his podium stool, he let it slip that this was the first concert he had conducted in more than two years.
All the more excellent to have him back, then. Davis has had some first-class concerts with the Royal Scottish National Orchestra over the last decade or so, but none more memorable than their Walküre and Götterdämmerung as part of the Edinburgh International Festival's 2016-2019 Ring cycle. He strikes sparks off the orchestra and they play magnificently for him, so I wasn't surprised that this concert of English music brought out the best in them both. The strings sounded fantastic in Elgar's Enigma Variations, and not just in "Nimrod". The violins were light and wistful for Alice's theme, then curt and precise for "HDSP", and the lower strings sounded sensational in BGN's variation. The winds sounded like the principal actors in a drama in "RBT" and "WN", and the brass enjoyed the crash-bang-wallop of the composer's self-portrait. This work, intrinsically bitty, is hard to hold together at the best of times, and Davis dealt with this by keeping the tempi flowing: "Nimrod" definitely didn't hang about. There might have been a little less ebullience than I'd have wanted in the final pages, but perhaps that's because we'd only reached the pause of the interval, not the climax of the evening's end.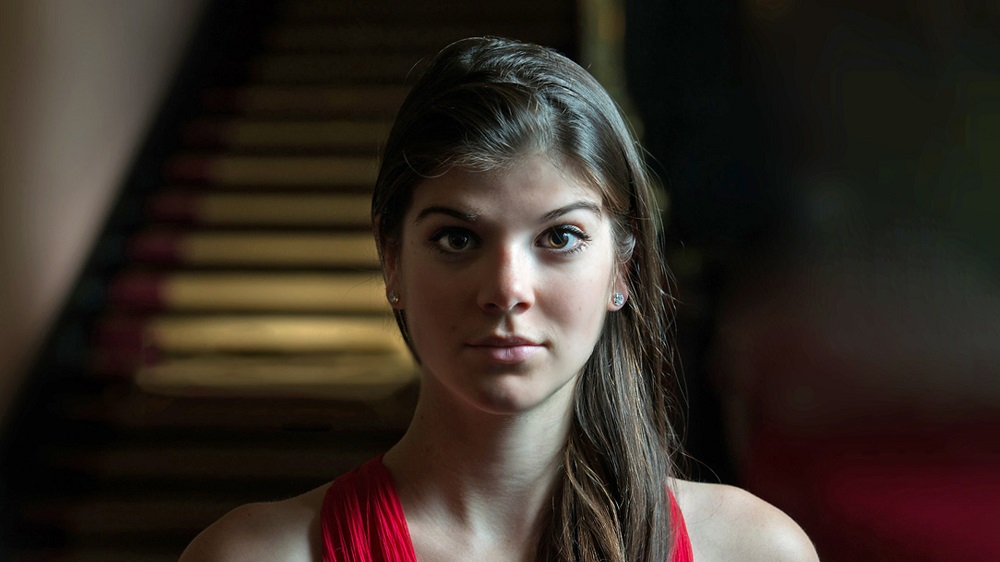 The sound for Vaughan Williams' Sinfonia Antartica had all the grandeur that it needed, the opening theme seeming to spiral up constantly like a staircase in an MC Escher drawing. More than when I've heard this work before, my ear was constantly drawn to the sheer strangeness of the composer's orchestration, with its xylophone ostinati and twinkling percussion against the backdrop of vast brass. It sounded more like an alien landscape than anything on planet earth, as though RVW was writing for Doctor Who rather then Scott of the Antarctic. The ethereal female chorus, and the ghostly but forceful mezzo of Katie Coventry (pictured above by Bill Knight), only reinforced this. I can't say I'm a fully paid-up fan of this symphony: there's a lot of mankind-dwarfed-by-relentless-nature and, outside of the Intermezzo movement, not an awful lot else. It was certainly played well, though, with power and scale to spare.
There was some of that in the premiere of Jasper Dommett's Dreams of Isolation, too: a short piece that seemed to reflect more on loneliness than on solitude. Dommett's orchestration was really impressive, deploying a similar diversity of orchestral palette to RVW. Icy strings and muted brass created a haunting texture through which came occasional stabs of energy, but the picture was tonal overall, with some impressively melodic string writing. The ending, in fact, with chilly high violins fading slowly into nothing, seemed like an answer to the Sinfonia Antartica. You'd almost think they'd planned it.
I can't say I'm a fully paid-up fan of this symphony, but it was certainly played well, with power and scale to spare
rating
Explore topics
Share this article