The Sixteen, Christophers, Cadogan Hall review - polished and impeccable but slightly sedate |

reviews, news & interviews
The Sixteen, Christophers, Cadogan Hall review - polished and impeccable but slightly sedate
The Sixteen, Christophers, Cadogan Hall review - polished and impeccable but slightly sedate
Top-quality singing in seasonal programme ticks lots of boxes but never quite hits fifth gear
Thursday, 16 December 2021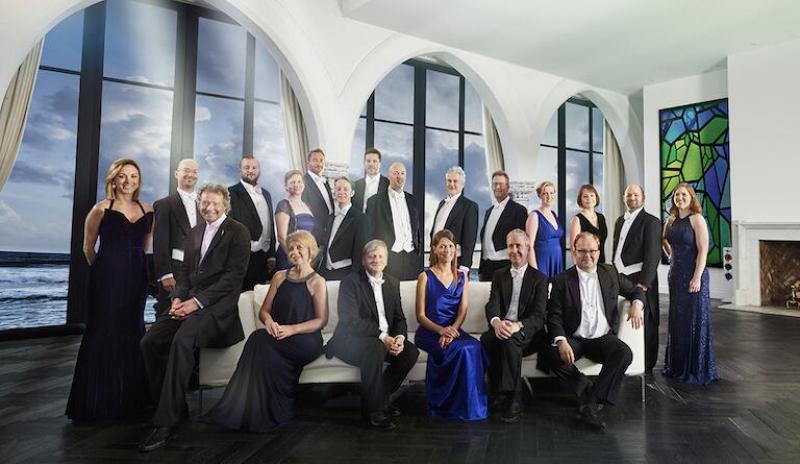 The Sixteen with conductor and founder Harry Christophers
The Sixteen are one of the jewels of the choral world. For over 40 years they have led the way in singing excellence and programming that brings together old and new.
This
Christmas
concert combined some traditional favourites with Renaissance and
contemporary
carols, all bound together by Bob Chilcott's
Advent Antiphons
sequence, offering "a message of hope in renewal, in life itself" – something we can all get on board with.
It arrived at London's Cadogan Hall – one of my favourite venues – the day after the radio broadcast of the same programme from Symphony Hall, Birmingham. It was sung with style and good taste by some of the best choral singers around, led by Harry Christophers with precision and commitment. The seven movements of the Chilcott (composer pictured below), dotted throughout the recital, came over best, in particular number 3, "O Radix Jesse", which had a wonderful peculiarity, the blanched harmony always drooping downward, and realised with relish by the choir. Alongside that Arvo Pärt's Magnificat felt overlong and staid.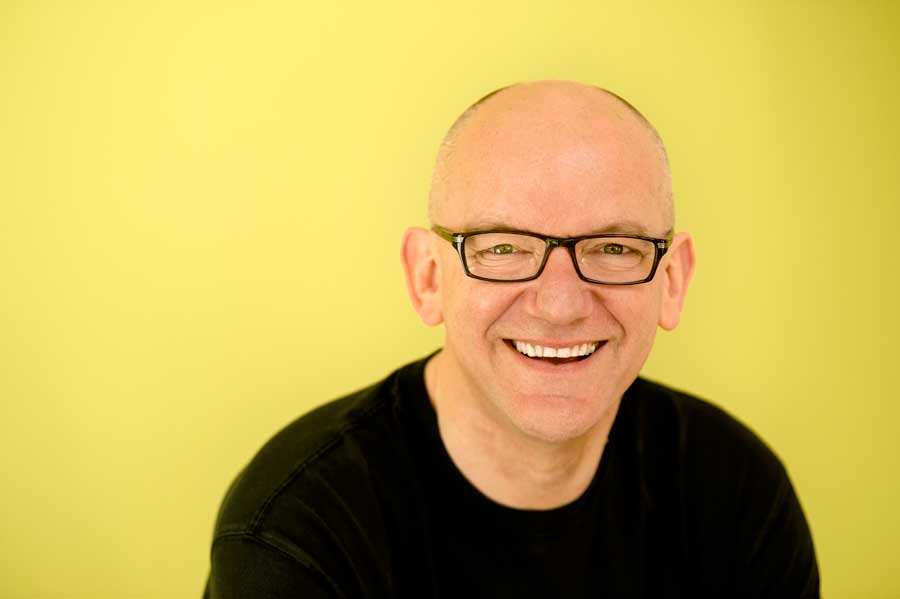 Indeed the whole programme could have done with some more fast, rhythmic music, so that the moments of sweet repose – such as Howells' beautiful A Spotless Rose – felt more earned. I would also have welcomed something – even just one piece – by a female composer. (Frustratingly, none of the arrangers of the traditional items were credited in the printed programme, so there may have been some women represented there.) Of course, The Sixteen team know what they are doing when it comes to pushing the buttons their audiences want pushed, but I felt there was the opportunity to include something that explored a different harmonic world, different vocal colours, a different aesthetic.
But of what there was, the traditional carols were well-chosen and unsentimentally delivered, with both the Wassail Song and Deck the Halls with Boughs of Holly having oomph, dynamic detail and a sense of fun. There were two Renaissance settings of the same text – Conditor alme siderum – by Victoria and Guerrero, and Victoria's Magnificat to end with (pairing the Pärt in the first half). This Victoria was sober and divinely sung, with a delightfully fruity final chord, but I welcomed the Carol of the Bells as an encore that offered some of the urgency in short supply elsewhere. But what will stay with me is the Chilcott, interlocking lines dissolving into cluster-chord richness, lovingly sung and very well received.
Chilcott's 'O Radix Jesse' had a wonderful peculiarity, the blanched harmony always drooping downward, realised with relish by the choir
rating
Explore topics
Share this article