Williams, BBC Philharmonic, Wigglesworth, Bridgewater Hall Manchester review - vision before gloom |

reviews, news & interviews
Williams, BBC Philharmonic, Wigglesworth, Bridgewater Hall Manchester review - vision before gloom
Williams, BBC Philharmonic, Wigglesworth, Bridgewater Hall Manchester review - vision before gloom
Mahler songs are the welcome foil to a grim Shostakovich symphony
Mark Wigglesworth: a Shostakovich 4 of almost unrelieved darkness
The BBC Philharmonic have given memorable accounts of Shostakovich's Symphony No 4 in Manchester before – notably conducted by Günther Herbig in 2010 and by John Storgårds in 2014 – but surely none as harrowingly grim as under Mark Wigglesworth this time.
A welcome foil to it, then, were Mahler's five dream-like Rückert-Lieder, forming the 20-minute first section of the concert programme, and winsomely sung by Roderick Williams.He is a master of so many vocal genres, and in these poem settings demonstrated a surprising variety of expression within the confines of their superficially simple lyrics. But then, Mahler's writing runs a gamut of emotion within them, too.
Beginning with "Blicke mir nicht in die Lieder" (in the order of performance usually followed), Wiilliams (pictured below, courtesy of Groves Artists) gave a light touch to its introductory, tongue-in-cheek self-awareness – with a smile at the end – and with Wigglesworth's and the orchestra's help created the gentlest of romantic visions in "Ich atmet' einen linden Duft"– so much so that he seemed happy to be temporarily submerged as soloist by oboe and horn in turn (though the flute line remained in the background). "Um Mitternacht"– the peak of the arch-shape, with words of darkness, pain and battle – was another thing altogether, and he pulled out a magnificent fortissimo roar to match the assembled wind chorus behind him, ultimately becoming overwhelmed as the verse speaks of divine power (a spine-tingling effect in itself).
"Liebst du um Schönheit"was sentimentally affecting, just like its setting, but the final "Ich bin der Welt abhanden gekommen", a kind of counterpart of the Fifth Symphony's Adagietto in its slow tread and dominant pedals, was a gorgeous expression of resignation and self-abnegation, with soloist and conductor bringing its vision to life, and the strings a tiny whisper at the end.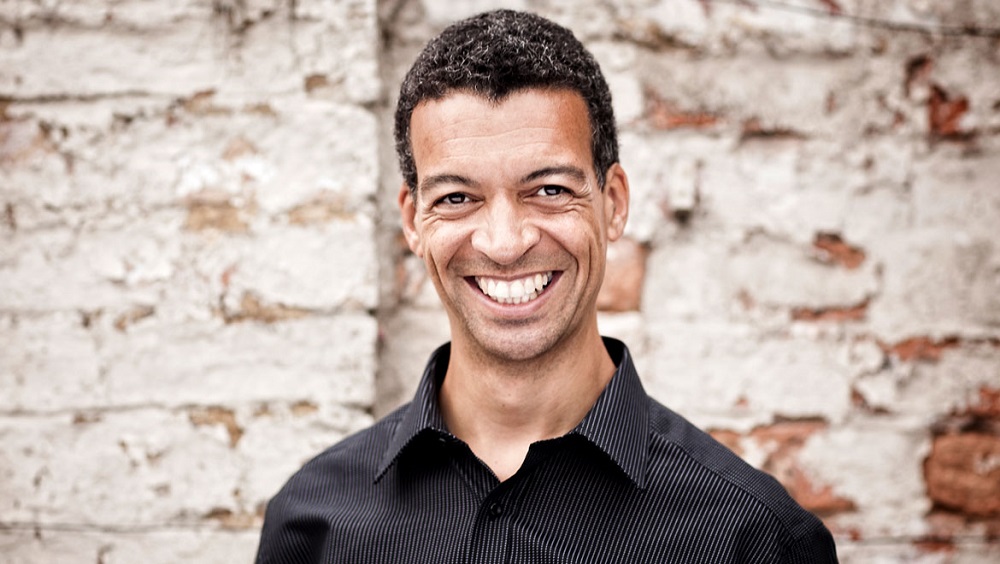 Those strings, led by Yuri Torchinsky, were to have much heavier work to do in the Shostakovich symphony. This is the one that was hidden in the composer's drawer for 25 years, missing its planned première in 1936 after the "muddle instead of music" attack on Shostakovich in Pravda (most probably directly inspired by Stalin) and never heard in public until December 1961, while the immensely popular symphony that followed it not only presented a new persona to the world but followed a new path musically.
It's an unanswerable mystery as to what the world would have made of the Fourth Symphony had it been given in public in 1936 – but we can see it now as an extraordinary example of late-flowering expressionist gigantism, on a neo-Mahlerian scale (it's got a huge wind chorus in the orchestration, too, which makes pairing it with real Mahler in performance the more fascinating). In Mark Wigglesworth's hands its vast first movement began in furious, martial mode, wind chords blaring like demented factory sirens, and hardly let up in its fury to the end. There was eloquently expressive string playing in its interlude, but vehemence was the order of the day, and the notorious helter-skelter fugue for the strings came across as like a swarm of bees on steroids.
Surprisingly perhaps, there was little change in mood for the second movement – its sound less frenetic but its message equally bitter. And the third, finale, movement was a return to the power of sound, both in the draggingly funereal opening and the shrieking roller-coaster of the allegro that follows. There were passion and contrast, and even some moments of Mahlerian beauty – but the central episode's relaxation was simply eerie, and the ending a bleak travesty of triumphant joy … then total desolation.
This was a reading of almost unrelieved darkness. Others may seek and find some lyricism in this symphony: Mark Wigglesworth sees anger and gloom. Which is not to say the performance was badly received. The symphony is a statement that still evokes awestruck amazement, and for virtuosity the Philharmonic's playing could hardly be bettered. Those two qualities were cheered to the echo.
The vast first movement began in furious, martial mode, wind chords blaring like demented factory sirens
rating
Share this article