Dave Chappelle: The Closer, Netflix review - race and class examined |

reviews, news & interviews
Dave Chappelle: The Closer, Netflix review - race and class examined
Dave Chappelle: The Closer, Netflix review - race and class examined
US comic is equal opportunities offender
Wednesday, 20 October 2021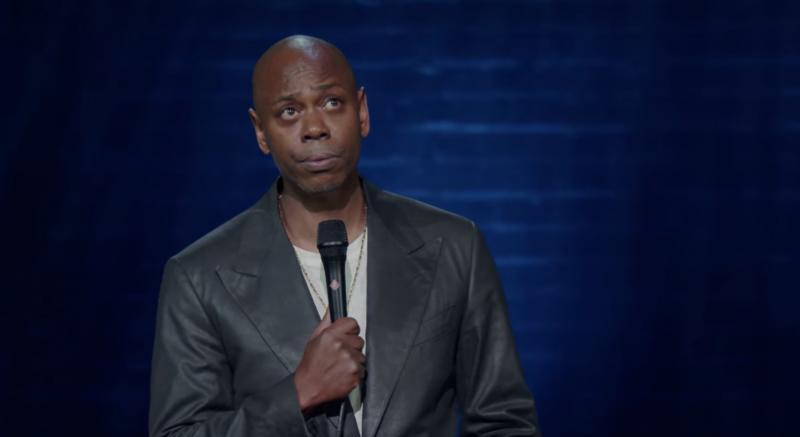 Dave Chappelle is unapologetic about telling things as he sees them
Say what you like about Dave Chappelle, but if nothing else he's an equal-opportunities offender, as his latest Netflix special, The Closer, proves. The last of his six specials for the network, all of which have drawn criticism – as well as plaudits – for his uncompromising "I tell it as I see it" material has again provoked ire in some quarters.
Whatever some may think of his work, he is an accomplished comic, weaving stories – often around a grain of truth – that move from the factual to the fantastical in mid-sentence. He tells the tales with such a straight face that in many it's difficult to know if he's describing real events – he's keen on "this happened to me one time" set-up – until he reaches a point where we realise he's hooked us in. I certainly hope that some of the stories, not least about him punching a lesbian in a nightclub, are made up.
The show starts routinely enough with chitchat about the pandemic and his experience of having Covid, but then moves into more typically edgy territory. He felt dirty, he says, just as he did when he was molested as a child by a preacher. A beat. "Don't feel bad for me. I enjoyed coming in his face."
Not for the first time, he tells us during the routine: "Yes, I'm going there." It's a frequent tease Chappelle applies because he knows his audience; they are here to be shocked as well as entertained, and he's not going to disappoint them.
He runs through a slew of subjects guaranteed to annoy at least somebody out there; LGBTQ rights – he prefers the Stonewall riot generation to today's "more sensitive" gays – the whiteness of the #MeToo movement, cancel culture and the everyday racism he faces, which, he tells us, being rich and famous is no protection from.
Chappelle can write slyly clever jokes – when told by a friend that trans people were upset with him and "They're after you", Chappelle says: "They or theys?" – but mostly he forces us to reexamine race and class (two things he knows a lot about) from his perspective rather than the default white liberal one, however sincere.
He asks us why US rapper DaBaby was rightly condemned for homophobic remarks, but previously he was not in danger of being cancelled despite being involved in the fatal shooting of another black man. Under the egotistical bluster and the aggressively edgy material, the thorny question Chapelle raises is: do some lives matter more than others?