CD: Kanye - Ye |

reviews, news & interviews
CD: Kanye - Ye
CD: Kanye - Ye
Suicidal ideation, greed, marital strife and paternal sexual obsessions as entertainment: just another day chez West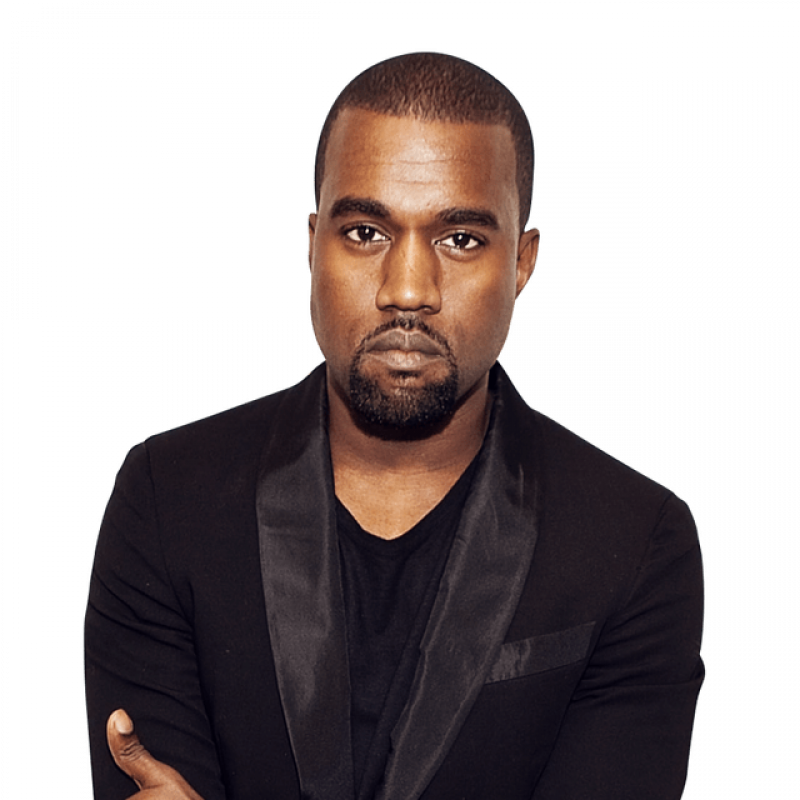 Would it come as a terrible surprise to learn that this record is highly problematic? Well, duh. Kanye West is the sad clown narrating the global tragicomedy, a troll on an epochal scale, a bundle of contradictory drives all attempting to express themselves to reductio ad absurdum levels. Every time he seems to trip himself up and the world acts as if he's humiliated, it just spurs him on to go "uhuh, you think that's bad?
Watch
this
." The most powerful of all among those tangled drives seems to be an appetite for preposterousness:
hip hop
's natural flamboyance expanded way beyond a joke, way beyond anything we're primed to comprehend, just like a Jeff Koons sculpture rolls together the sublime and the ridiculous together into something overwhelming.
Now, bear in mind, this review is based on a stream of the new mini-album, and Kanye being Kanye everything could change. He's been known to withdraw music from streaming services in order to alter it before, like a software developer patching a new app. But given what we have to work with, Ye is indeed problematic and preposterous. It starts with musings on suicide and, seemingly, murderous urges towards his own wife, and ends with forebodings about his four-year-old daughter's future sexuality. He describes bipolar disorder – the first time he's acknowledged a specific diagnosis in himself – as "not a disability that's my superpower / I'm a superhero", and talks bout bingeing on 2CB and DMT: powerful psychedelics, both considered a rather specialist taste among drug aficionados. His only reference to his recent political outbursts is a sidelong mention of his wife's embarrassment at negative publicity and its effects on their earning potential: but there is plenty here that can be read as being about Kanye's deeply difficult relationships with women and with his own blackness.
He's been more than just a leftfield rapper/producer: he's been the biggest star in the world
Musically, there's no radical leap. We don't get the overwhelming bombast of 2010's My Beautiful Dark Twisted Fantasy or 2013's electronic distortion-fest Yeezus; rather, there's a continuation of the gospel influence from 2016's Life of Pablo, and there's a smooth, futuristic R&B vibe going on throughout, aided by the voices of Kid Cudi and the young Candian PartyNextDoor. But nothing is familiar. Structures unfold unpredictably, cracks open up in the grooves, voices are pitched up and down, "Some Day" takes a swerve into organ-driven 70s psychedelic rock/soul, and in general it's certainly easy to see the influence of hallucinogens on the whole thing. It's incredibly hard to compare to previous Kanye albums, because where each has created a soundworld that is developed over more than an hour, this one is over in 20 minutes: to use a drug analogy, it's like the DMT flash of another world that sears your brain, then is gone and mostly forgotten, rather than the unfolding arc of an acid trip.
Kanye IS a clown and a troll. There is no doubt about that. Watching him play with his own sanity and family life for our entertainment and his own is uneasy, whether it's played out on social media or music-streaming services. But Kanye is also a genius for our time. Ever since 2007, when Kanye's Graduation comprehensively beat the equally problematic, but altogether more untroubled, uncomplicated 50 Cent's Curtis album in a battle for hip hop's soul, Kanye has waved his freak flag high. He's been more than just a leftfield rapper/producer: he's been the biggest star in the world, yet torn open the contradictions of the worlds of entertainment, hypercapitalism, American politics and more, and shown their diseased innards to the world. And his self-humiliation and self-mortification – whether it's kissing up to terrible men like Trump or Farrakhan, or spilling out his worst masturbatory urges and transgressive feelings for the whole planet to hear – are all part of that. Is that something to be celebrated? Probably not. But good god, it's still endlessly fascinating.
It's like the DMT flash of another world that sears your brain, then is gone and mostly forgotten, rather than the unfolding arc of an acid trip
rating
Share this article