Reissue CDs Weekly: Radio Birdman |

reviews, news & interviews
Reissue CDs Weekly: Radio Birdman
Reissue CDs Weekly: Radio Birdman
The ultimate statement on Australia's greatest cult band
Radio Birdman: united and apart from mainstream society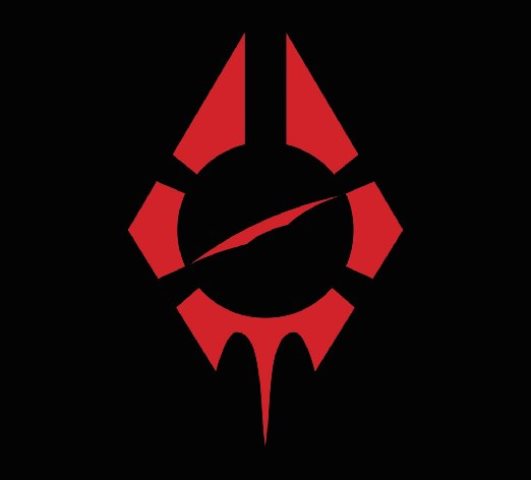 Radio Birdman: Radio Birdman
Like Magma, last week's stars of theartsdesk's reissues weekly, Australia's similarly black-clad Radio Birdman favoured a uniform look. And also in common with the idiosyncratic French combo, they had a logo – an ominous, diamond-shaped, red and black symbol chosen for the cover of this box set over an image of the band. Instead of wearing their logo as pendants like Magma, Radio Birdman sported it on arm bands.
There's no musical similarity between Magma and Radio Birdman, but both sought to portray themselves as united, as if by a cause, and apart from mainstream society. With Radio Birdman, a prime influence – musically and stylistically – was America's Blue Öyster Cult, another logo holder. While BÖC were (mainly) Jewish Americans flirting with the iconography of Nazi-era Germany, Sydney's Radio Birdman were part Australian and part transplanted Americans whose religious faith was not evident.
Radio Birdman had a song called "New Race" and attracted a home crowd prone to raising a single arm salute-style during performances of it – the evidence is here on this box set's eighth disc, a DVD. Although, like BÖC, Radio Birdman were neither detectably racist or Facist sympathisers, tipping their hat to things implying they possibly could have been is still something which makes me slightly queasy, even though they are close to the top of the list of my all-time favourite bands.
Of course, the history of rock 'n' roll is littered with the likes of, say, Rolling Stone Brian Jones and Siouxsie donning Nazi garb a decade apart from each other; David Bowie and Eric Clapton bigging-up the far right; the pre-Joy Division band Warsaw co-opting Nazi imagery. And then there was The Ramones, never shy of the odd Nazi reference. Although dealing with the dodgy is part and parcel to being a pop fan, it should never be brushed under the carpet with lines like "they were different times" or "they didn't know what they were doing." It has to be acknowledged.
Unfortunate or silly choices aside, Radio Birdman were a fantastic band whose high-octane rock-pop is irresistible. Equal parts surf and Detroit-style muscle, they also drew on the early BÖC's textured approach and had a jazzy slant brought by both Pip Hoyle's electric piano and Ron Keeley's superb, swing-infused drumming. A song like the subtle yet powerful "Man With Golden Helmet" brings these elements together while adding the mystery of "Riders on the Storm" Doors. Radio Birdman were indeed rock historians, but transformed all they knew into a cohesive, instantly recognisable and matchless whole. LIke fellow Australians The Saints, Radio Bidrnam weren't punk – the then prevailing zeitgeist just happened to coincide with their high-energy outlook.
It's a trait evident throughout this clamshell box set collecting their three studio albums alongside a previously unheard live show recorded in Sydney in December 1977. The seven audio discs include the original Australian version of their debut album Radios Appear, its Sire Records' international configuration and Living Eyes, first issued after the band had split. Each album is supplemented by a companion disc of newly unearthed alternate versions and the odd unheard song. Everything sounds immediate with a clarity that does not distract from the bands's power – this is the product of very sympathetic new mastering. No remixing of issued material is evident. The four tracks from their debut EP are also included. This is not quite everything they issued before reforming: the version of "Burn my Eye" from the Long Live the Evolution album is not compiled. The seventh disc is the live set. For such a lavish package, the booklet could have done with a more in-depth text.
Apart from the concert material, the previously unheard includes "Insane Alive", an OK run-through of the MC5's "Shakin' Street" and "Death by the Gun". An eighth disc is a DVD, with some incredibly striking and raw live footage, plus a video made post-break-up but with music from the band when it was still extant. Also, two of the live performances are – disappointingly – soundtracked by studio recordings.
Completists will want it all, but few of the alternate versions are revelatory. Some performances – such as a Disc Two's less fully arranged but still power-packed "Descent Into the Maelstrom" – show the right choices were made about what to air at the time. Nonetheless, if issued, all the shelved takes would still have ensured Radio Birdman became a major cult after their 1978 demise. If this is what had been released, they probably would still have had the basis for a reformation. Lesser bands are reforming virtually every day.
The slight gloss in the studio recordings is absent on Disc Seven. Live at Paddington Town Hall 12th December 1977 is wonderful. The band sounds like a world beater. Catching them after the release of both versions of Radios Appear and just two months before they set off for Europe – where they would eventually founder – this is a bloody amazing document of a great band at their peak. Despite being Ramones-fast, every up-tempo song is played with a precision which sacrifices no elements of the arrangements. "Burn my Eye" is a dash, but not breathless. "Crying Sun" is more fiery, more hard-edged than what was caught the following year in the studio
Although this unique band comes with baggage, they fully deserve their posthumous reputation. Radio Birdman is – despite the niggles – the ultimate tribute to one of rock's greatest bands and, because of its hefty price, will probably be a fans-only set. But if money is no object, treat this as the entry point.