Creature, English National Ballet, Sadler's Wells review - bombastic and unreadable |

reviews, news & interviews
Creature, English National Ballet, Sadler's Wells review - bombastic and unreadable
Creature, English National Ballet, Sadler's Wells review - bombastic and unreadable
Akram Khan over-reaches in his latest big project for ENB
Friday, 24 September 2021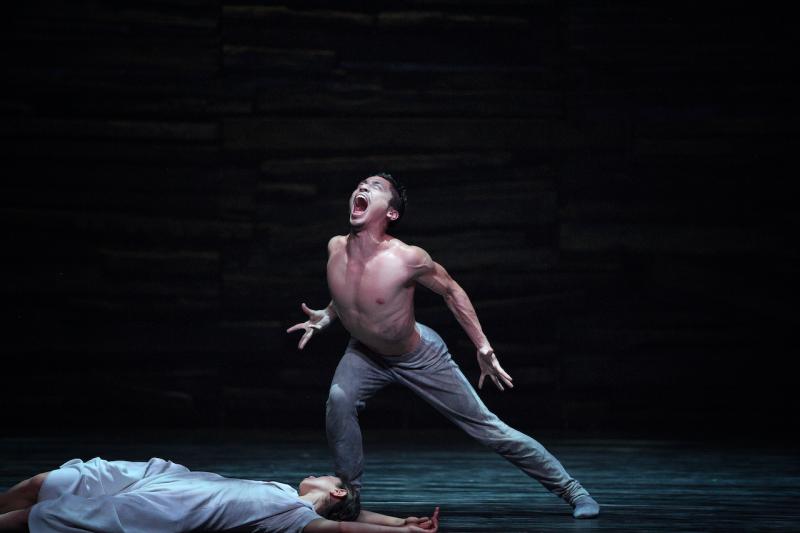 Howl: Jeffrey Cirio in Akram Khan's 'Creature', his third commission for English National Ballet
If a new ballet can be doomed by the weight of expectation, then Creature didn't stand a chance. First scheduled to appear in the spring of 2020, then again last autumn, the publicity drive over the past weeks has had the air of marketing a used car that is taking up space in the showroom.
As it turns out, Akram Khan's latest big commission from
English National Ballet
was already doomed by the weight of its own bombast. What started out as an interesting idea, introducing elements of Mary Shelley's
Frankenstein
to Georg Büchner's
Woyzeck
, burst its bounds when climate change, the colonisation of space, the isolating effects of Covid and bits of
The Handmaid's Tale
got shoved into the bag. No wordless medium can be expected to carry all that, and the narrative result is a mess.
The best idea comes first as we hear Richard Nixon, on the phone from the White House, congratulate "Buzz and Neil" on bringing "peace to Earth" as they plant the first human footprints on the Moon. Repetitions and distorted samplings of the president's words, incorporated into Vincenzo Lamagna's doomy score, introduce the production's keynote cynicism while a half-naked, dirty figure – the unhappy Creature of the title – disports himself in paroxysms of pain like a lizard in a hot wok.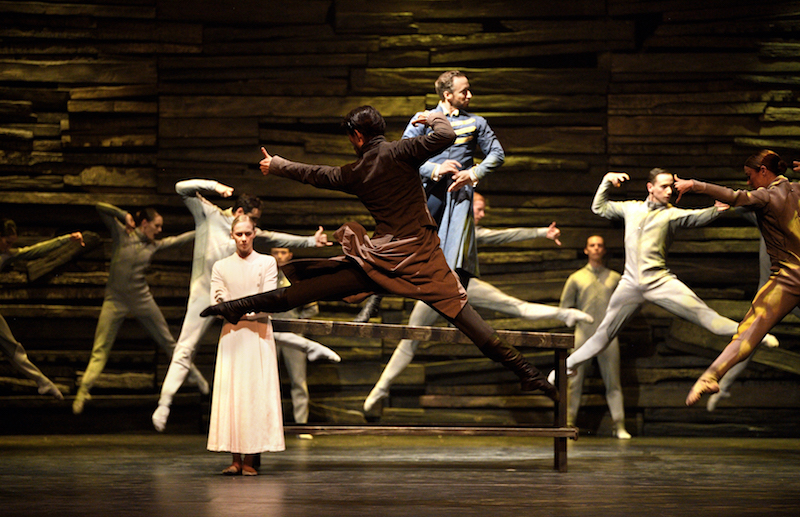 We are not on the Moon, however, but in what looks like a giant shed (design, Tim Yip), located in the Arctic. This was where, if you remember, poor Frankenstein ended up, and this proves to be the only useful link with his story, as well as the only certainty in an increasingly confused tale. Ten minutes in, I have no idea why the character Marie (the redoubtable Erina Takahashi), repositioned in this version of the Woyzeck narrative as the Creature's minder-cum-cleaning lady, keeps fainting. It's never explained. Nor is her obsession with a necklace (could it be a rosary, a relic of Old World anti-science?). And what is that fluorescent stuff in her mop bucket? For a hopeful moment I thought we might be heading into Philip Pullman territory … Dust? The meaning of Life? Radioactive goo? But then Marie sits in the bucket so clearly it's none of those things, just another distracting piece of nonsense.
If dance is to take on big issues like climate change, it has to be readable
Yet, and yet, if this review could have focused solely on the performance of Jeffrey Cirio (pictured top and below) as the benighted Creature – a laboratory rat being tested for his ability to adapt to the harsh environments of outer space – it would carry five stars. A shape-shifter extraordinaire, Cirio is a choreographer's dream. Multiple dance styles flicker through his limbs and torso – locking and krumping, leaping and writhing – with astonishing speed, precision and fluidity. And in his two pas de deux with Takahashi (Khan's best choreography in the piece) he proves a noble partner to her downbeat loveliness.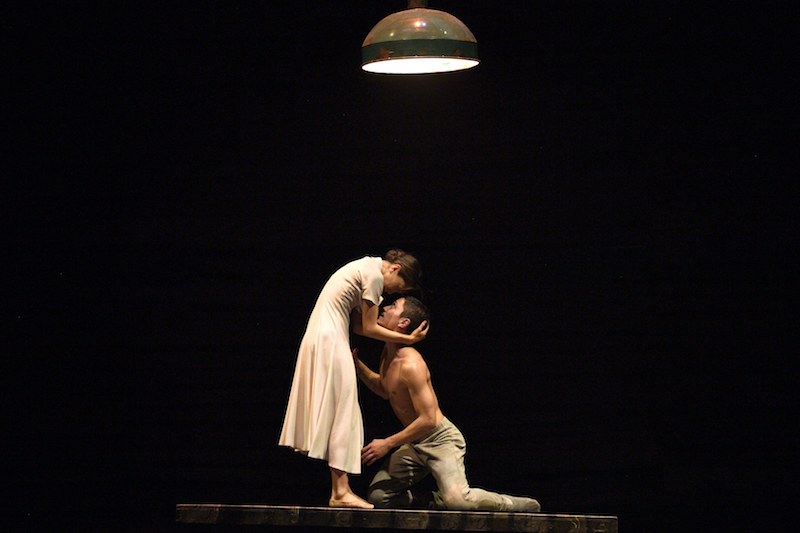 But ENB is a big company with a large cohort of dancers to deploy, and it's Khan's choreography for his brigade of space soldiers that fatally undermines this project. In avoiding militaristic cliché (which to his credit, he does) he quickly runs out of ideas, having exhausted elements of various martial arts and even – bizarrely – skipping. If Creature had been half the length and the corps on stage for less of it, the evening would have stood a chance. Abstract dance is a blank page and choreographers can do what they like with it. But if ballet is to take on big issues like climate change and custodianship of the universe, there needs to be clarity and the book must be readable. This just isn't. Perhaps Khan needs to scale his ideas down again, and ditch the dramaturg.
If this review could have focused solely on the performance of Jeffrey Cirio as the benighted Creature it would carry five stars
rating
Explore topics
Share this article