Elizabeth, Barbican review - royal romance under scrutiny |

reviews, news & interviews
Elizabeth, Barbican review - royal romance under scrutiny
Elizabeth, Barbican review - royal romance under scrutiny
Words and music form an equal alliance with dance to probe the love life of the Virgin Queen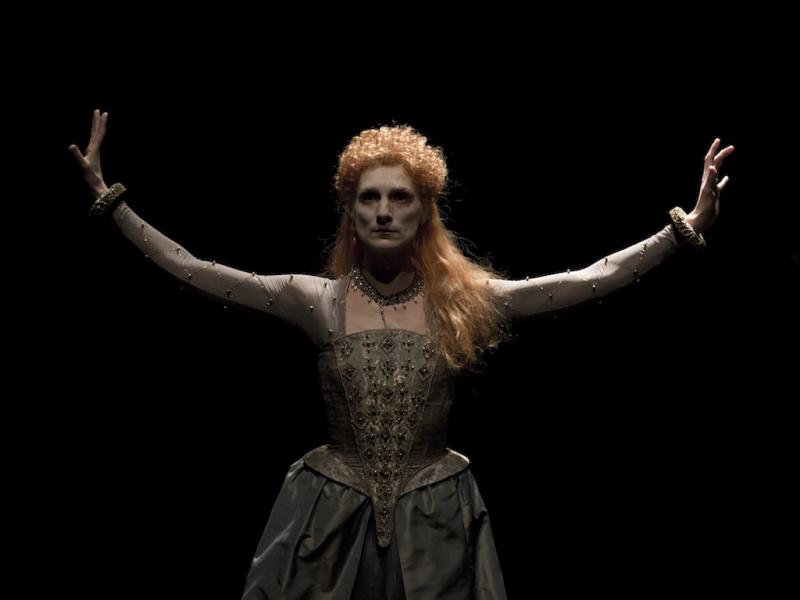 Looking for love: Zenaida Yanowsky as the royal subject of Will Tuckett's dance-theatre portrait 'Elizabeth'
Everyone knows that Elizabeth I was a monarch of deep intelligence and sharp wit. Fewer know how good she was at the galliard. This was a virile, proud, demandingly athletic dance, usually performed by the men at courtly gatherings, and the fact that the Queen of England so enthusiastically flouted convention in this way says a lot about her.
Will Tuckett's Elizabeth - revived at the Barbican Theatre following its success at the Linbury Studio two years ago – deliberately avoids quoting the dances and music of the time, but homes in on that independence of spirit and zestful physicality. Zenaida Yanowsky, recently retired from the Royal Ballet, reprises the role of the "virgin queen" whose defiantly free behaviour with several of her suitors set tongues wagging, caused consternation among her advisors and even a furious ticking off from her former nanny.
We know this from the extracts from letters and other contemporary writings, spoken by three actresses, which are used to frame a series of danced solos and duets expressing various stages in Elizabeth's life. Beginning at the moment she learns of her sister Mary's death in 1558 and ending with her own in 1603, the intervening 90 minutes focus on her relationship with each of the four suitors who came close to winning her hand. The result is a remarkably detailed picture of a deeply sensuous and complex woman.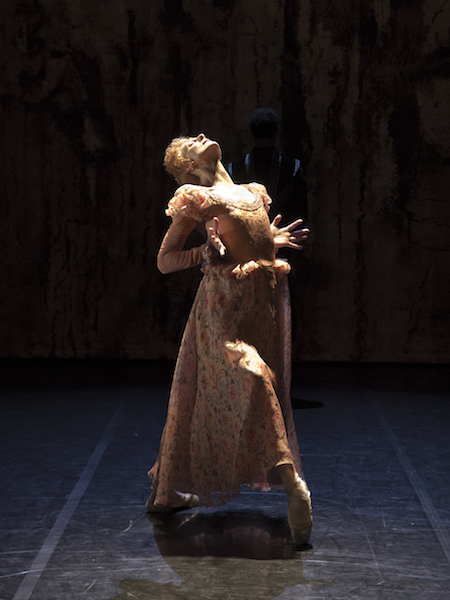 Yanowsky (pictured above and right), tall and naturally imperious, is superb not only in showing the sexual appetite and instinct for self-preservation that jostle for precedence in Elizabeth's romantic dealings, but also her vulnerability. Even the ageing process is subtly tracked by Yanowsky's performance. While her dancing as the young queen is lithe and confident, revelling in her new powers and sumptuous wardrobe, as she ages, her movements become crabbed and brittle, an old woman clinging to power.
Yury Yanowsky, a former principal of Boston Ballet and Zenaida's brother, takes the multiple roles created on Carlos Acosta and appears to have just as much fun with them, switching doublets and comedy facial hair for each of Elizabeth's admirers. His Robert Dudley is particularly dashing, while the goofy Duc d'Anjou is clearly a mummy's boy.
Yet I was surely not alone in feeling a twinge of unease at seeing two siblings, so facially and physically alike, engaging in stormily passionate tanglings. The pair dance well together, and you feel you ought to be able to objectify the casting, but the genetic connection adds another layer of complexity to Elizabeth's liaisons that this piece could do without.
The evening is otherwise thoroughly engaging and enlightening. Martin Yates's music for solo cello, performed by Raphael Wallfisch, provides both impetus and support; Julien Van Mellaerts' baritone songs are beautifully, conversationally delivered, and actors Samantha Bond, Sonya Cullingford and Katie Deacon show an astonishing versatility as co-singers and dancers.
Above all, Alasdair Middleton's selection of texts presents a fascinating range of perspectives on Elizabeth's person and behaviour – reverent, critical, gossipy – and sends you home determined to look up more of the queen's own poetry, it's that good. You wish that more choreographers had the confidence of their Elizabethan forbears to make words and music an equal partner with dance.
A remarkably detailed picture of a sensuous and deeply complex woman
rating
Explore topics
Share this article