Mary Queen of Scots review - Saoirse Ronan and Margot Robbie excel |

reviews, news & interviews
Mary Queen of Scots review - Saoirse Ronan and Margot Robbie excel
Mary Queen of Scots review - Saoirse Ronan and Margot Robbie excel
A worthy historical drama that sinks under its own weight
Saturday, 19 January 2019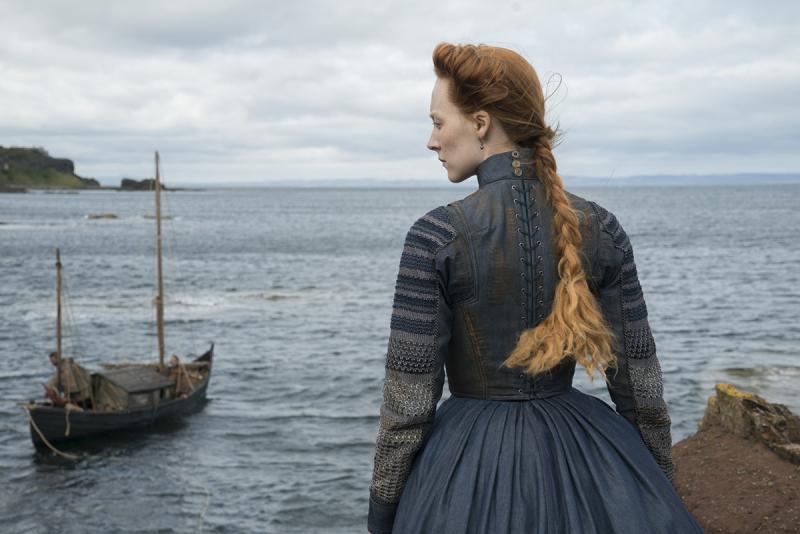 Strong performances can't help a heavily historical script
Very much a woman of today, the Catholic Stuart heroine (Saoirse Ronan) of Mary Queen of Scots frequently hacks her way out of a thicket of power-hungry males, enjoys it when her English suitor Lord Darnley (Jack Lowden) goes down on her, and is amused when her gay secretary and minstrel David Rizzio (Ismael Cruz Cordova) dre
sses as a woman while dancing with her gentlewomen in her private quarters. Straining credibility, Mary is even tolerant when, on her wedding night, Darnley takes Rizzio to bed instead of her. She responds, a day or two later, by thumping his chest so hard that he angrily takes her doggy style, impregnating her with the seed that will become King James VI of Scotland and James I of England.
The sex in Mary Queen of Scots is not strictly necessary, but it enlivens a film – theatre director Josie Rourke's feature debut – that too frequently comes across as a plodding history lesson about how the Scots undermined their queen's claim to the English throne. Beau Willimon's screenplay is dutiful and thorough, but it didn't inspire Rourke to make an electrifying film. It is sure-footed stylistically, yet the images don't imprint themselves on the mind.
Bookended by shots of Mary putting her head on the execution block in 1587, the story begins in earnest with her wading ashore in Leith, Scotland, at the age of 18 in 1561. It climaxes with her asking Elizabeth I (Margot Robbie) for her protection in 1568, following Mary's enforced abdication and flight to England. That meeting never happened but it is complexly dramatised, with Mary stalking Elizabeth in a maze of hanging cloths in a farm building and attempting to pull rank on her.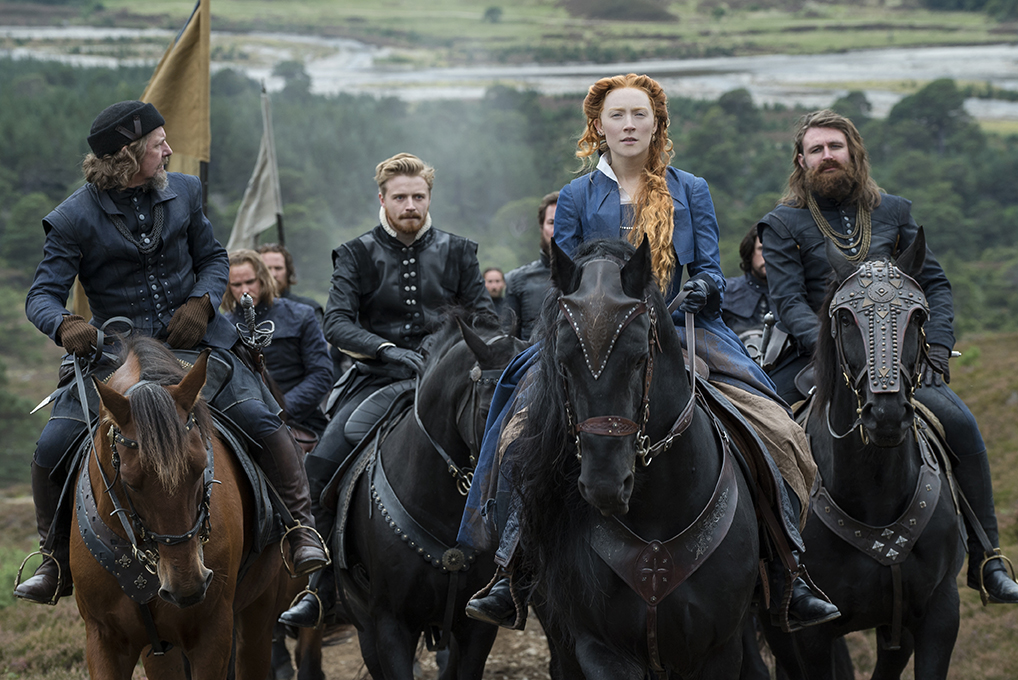 Eliminating Mary's interminable subsequent house arrest, the film focuses on the political intrigue and internecine conflict of her years in Scotland. The audience has to work hard to keep up with the machinations and betrayals of her advisors and enemies. They include her half-brother the Earl of Moray (James McArdle), who resents Mary marrying Darnley – even though (or perhaps because) marrying an English lord strengthens her claim to oust the Tudors – and stomps off to wage war against her with English support. There is also the misogynistic Protestant reformer John Knox (David Tennant); the Earl of Bothwell (Martin Compston), initially Mary's loyal protector; and the slippery secretary of state William Maitland (Ian Hart, superb), who instigates the Caesar-like assassination of Rizzio, rumoured to be Mary's lover.
At its heart, Mary Queen of Scots is a battle of wills and attitudes between Mary and Elizabeth. In this telling, Mary is the stronger (if more impulsive) political manoeuvrer and the far more rounded woman, determined not only to rule but to marry a man she loves and to bear a child. In an unusually authoritative role, Saoirse Ronan gives a fierce and urgent performance.
Despite the coaxing of her chief adviser Lord Cecil (Guy Pearce), Elizabeth will not marry for fear that a husband would wrest power from her. (Too weak to usurp Mary's position, Darnley just whines about her not sharing power with him and respecting him as her "king".) There is something strangely masochistic about Elizabeth sending her would-be lover Robert Dudley (Joe Alwyn) to woo Mary, even though a marriage between them would enable her to control the Scottish queen. This act of self-abnegation coincides with Elizabeth suffering smallpox, which temporarily covers her face with sores and bumps.
Barren by circumstances, she senses her femininity outwardly draining away and, to rule successfully, resolves to become "a man". There's a particularly poignant scene in which, on a sunny day at her stables, she takes pleasure in the site of a newborn foal, knowing that she will never have a child. In the meeting with Mary, Elizabeth is in thrall to her cousin's beauty and womanliness.
Yet given the forceful film and TV portrayals of Elizabeth by the likes of Bette Davis, Glenda Jackson, Cate Blanchett, Judi Dench, Helen Mirren, and Anne-Marie Duff, it comes as a shock to see her played as a fretful, comparatively passive woman, one who at critical moments takes refuge in arts and crafts. Brilliantly embodying Shakespeare's words "heavy is the head that wears the crown", Robbie's performance is revelatory.
At its heart, 'Mary Queen of Scots' is a battle of wills and attitudes between Mary and Elizabeth
rating
Explore topics
Share this article