Neil Simon: 'I don't think you want it really dark' |

reviews, news & interviews
Neil Simon: 'I don't think you want it really dark'
Neil Simon: 'I don't think you want it really dark'
The great technician of stage comedy, who has died at 91, recalls writing the likes of Sweet Charity and The Odd Couple
'What's good is good': Neil Simon, photographed in 1969
Asked to nominate the most important playwright in America since the war, theatregoers would probably plump for Arthur Miller, Edward Albee or David Mamet. But in terms of sheer popularity there is another candidate.
Neil Simon
's wiseacre comedies, many of them set in
New York
Jewish milieu into which he was born in 1927, were immensely popular from the off. His debut
Come Blow Your Horn
in 1960 ran on Broadway for nearly 700 performances.
A child of the Depression who came of age at the end of the Second World War, he started out in radio and television writing gags for Phil Silvers and Sid Caesar, the experience of which he recycled in Laughter on the 23rd Floor. When I interviewed him in 2010, I asked him if it was a good training for theatre.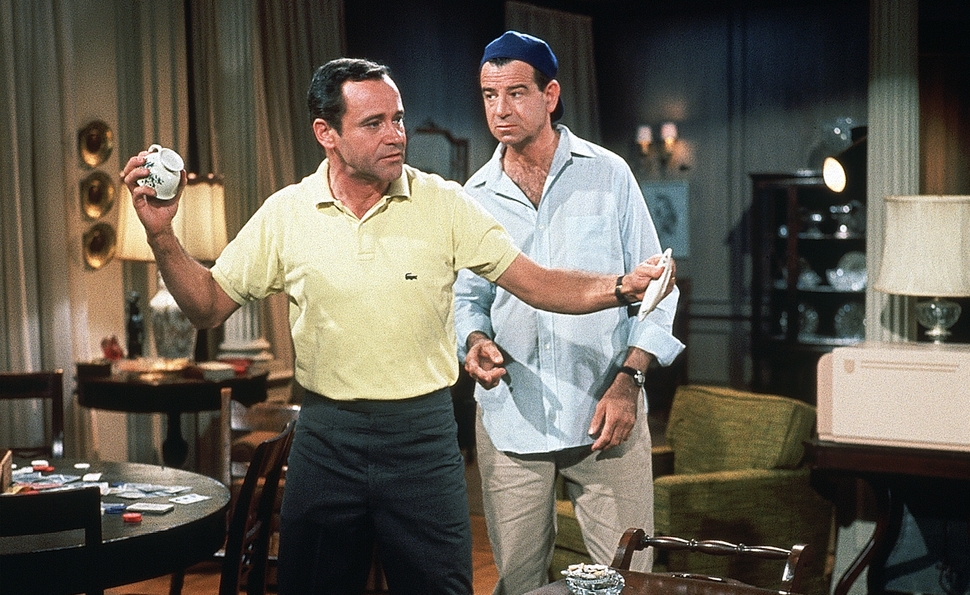 "Possibly," he said. "Being with a lot of very good writers in a room. I learnt some of that, but I didn't learn much of what the theatre was like. They are hugely different mediums." He certainly learnt how to write for funny actors. On The Odd Couple he tapped into the telepathic comic rhythms of Walter Matthau and Jack Lemmon (pictured above).
"I worked with them separately a number of times on plays and movies but they worked absolutely together like a husband and wife that get along not good but anti-good. That's where all the humour came from. When I was writing The Odd Couple I always thought Jack was a wife and Walter was the husband."
As a film, The Odd Couple introduced him to audiences around the world, but it first appeared as a Broadway way play in 1966, an annus mirabilis in which had four productions running simultaneously on Broadway. Another was Sweet Charity, the song-and-dance version of Federico Fellini's film Nights of Cabiria staged by Bob Fosse (pictured below: Shirley Maclaine in the film version).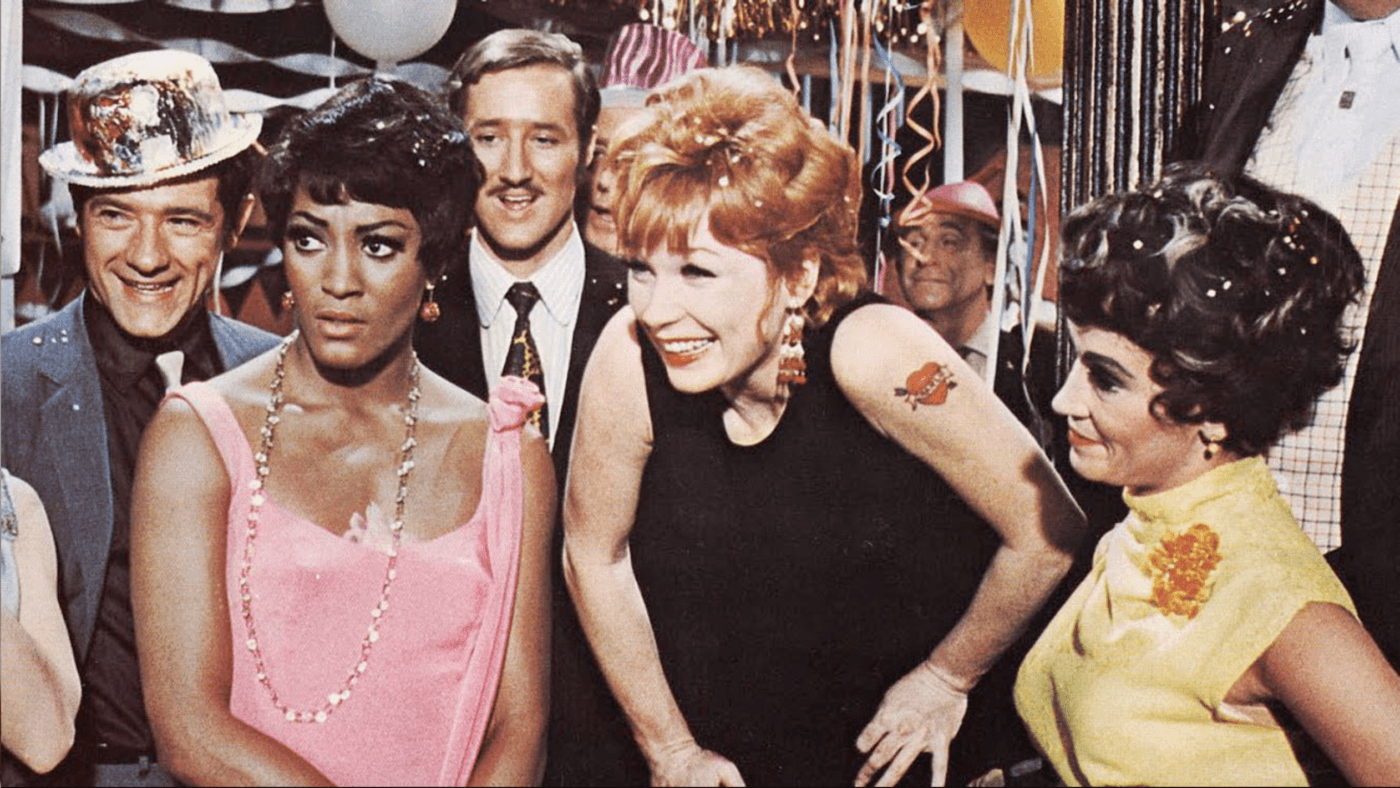 Despite his admiration for Fosse, Simon needed persuading. "Bob called me and said, 'I'm doing this musical and I'd like you to do it with me.' I was in Italy working on this film and I couldn't. He just showed up the next day in Italy, and he played me the score and I said, 'I'm in.'"
This being Broadway, they also dipped the ending in honey. Cabiria's climatic betrayal is heartbreaking, whereas Charity picks herself up and dusts herself down for the next great romance. "We played around with the ending a lot," Simon recalled. "Fosse wanted me to make it dark. I said, 'Bob, there are things that people are having trouble with in their life. I don't think you want it really dark. It'll make them feel unhappy.'"
In later work Simon started to mix darker flavours into his own work, particularly in the Pulitzer-winning Lost in Yonkers (1991). He thus occupies a similar position to Alan Ayckbourn in this country – a prolific comic output and a great technician who explored an undertow of darkness and pain.
But his default setting in autobiographical plays like The Sunshine Boys (pictured above: Danny DeVoto and Richard Griffiths in The Sunshine Boys in the West End, 2012. Photograph by Johan Persson) and Brighton Beach Memoirs was to see the funny side (occasionally drifting towards the saccharine: They're Playing Our Song, with songs by Carole Bayer Sager and Marvin Hamlisch, was too sweet for regular palates).
Like The Odd Couple and Sweet Charity, many of his plays ended up on screen. California Suite (1978) won Maggie Smith one of her two Oscars. Simon chose never to distinguish between the disciplines. "I don't make any differentiation. What's good is good. If I'm having a good time it I do well. Otherwise if I don't know what I'm writing I just stop. I'm never aware of what part of my brain is in use. I just think about those people: are they interesting to me? Do I know about them? To me writing is the pen in my hand and the paper underneath it. If I have to do a lot of work to find out what these people are like, I'm not going to do it because I don't have have enough information."
Neil Simon (4 July 1927 – 26 August 2018)