10 Questions for Adeel Akhtar: 'The first form of defiance is to laugh' |

reviews, news & interviews
10 Questions for Adeel Akhtar: 'The first form of defiance is to laugh'
10 Questions for Adeel Akhtar: 'The first form of defiance is to laugh'
Brilliant in Four Lions and Murdered By My Father, now the BAFTA winner is in a delightful American romcom
Adeel Akhtar: 'My resting face looks like it's constantly upset'
Earlier this year Adeel Akhtar won the BAFTA for best actor. In Murdered By My Father, he gave a heartbreaking performance as the widowed father of a daughter who goes against his desire to arrange an advantageous marriage for her. In a nuanced domestic tragedy, he revealed fresh depths of agony, fear and rage that will have surprised those who mainly knew him as Faisal, the dimwitted terrorist in Four Lions. It was a triumph for Akhtar in his first real leading role, but also for BBC Three, and for the great wealth of British Asian actors.
Since his wonderful turn in Four Lions, Akhtar has become a familiar face in many films and dramas, usually in a supporting role: a copper in River, a lawyer in Apple Tree Yard, an operative in The Night Manager. His performance in Channel 4's Utopia earned him a BAFTA nomination for best supporting actor. For his next turn he is supporting again, but this time in America.
The Big Sick was written by and stars Kumail Nanjiani as an aspiring stand-up comedian in Chicago who falls in love with a white American girl played by Zoe Kazan. Meanwhile his unwitting parents are desperate to marry him off to a nice Muslim girl. Queues of them come round to the family home, where Akhtar plays Kumail's obedient older brother Naveed, whose arranged marriage is a successful advertisement for the traditional Pakistani way of doing things.
It's a delightful romantic comedy, directed by Michael Showalter, produced by Judd Apatow and also featuring a terrific turn from a beady-eyed Holly Hunter. In September Akhtar plays another sidekick in Victoria & Abdul, a sort of belated sequel to Mrs Brown starring Judi Dench as an elderly Queen Victoria and Ali Fazal as her Indian servant. Adeel Akhtar (pictured below with Anupam Kher and Kumail Nanjiani in The Big Sick) talks to theartsdesk.
JASPER REES: Both are stories about Muslim parents wishing to exert control over their children's lives, so is The Big Sick an antidote to Murdered By My Father?
ADEEL AKHTAR: Oh wow. Maybe you could see it as an antidote in so far as it's a comedy and it allows you to laugh in the face of controlling parents as opposed to what Murdered By My Father did which was very dramatic and ultimately quite sad.
This is Kumail Nanjiani's personal story. How much do you personally recognise in a comedy about the weight of parental influence?
I suppose I could relate quite a bit in that for a little while I was expected to have a form of an arranged marriage as well and it would have been a partner that my mum and dad would have chosen for me. It's this weird hybrid now. A long time ago it used to just be you having to marry the person that your parents chose for you and now it's along the lines along the lines of what you see in The Big Sick and now it's a little bit further than that: it's like a weird dating website. Also, if you were to take away the cultural specificity you'd just see parents that are quite universal. You've got your overbearing mother, your dad who is not technically minded at all and you have them both wanting the best for their son.
You also encountered some opposition to doing what you wanted to do as a young man. Does the film feel germane in that sense?
When I was younger my dad encouraged me to do law and he kind of said that was what I had to do, so I did that. But I wasn't very happy doing it and I then went to drama school and became an actor. So I find that very relatable with Kumail's personal journey. Luckily by the time I met my wife my parents had already put to bed the idea that I was going to be a nice Muslim boy who was going to have an arranged marriage. I'd already drunk the beer and eaten the bacon butty and listened to all the wrong music.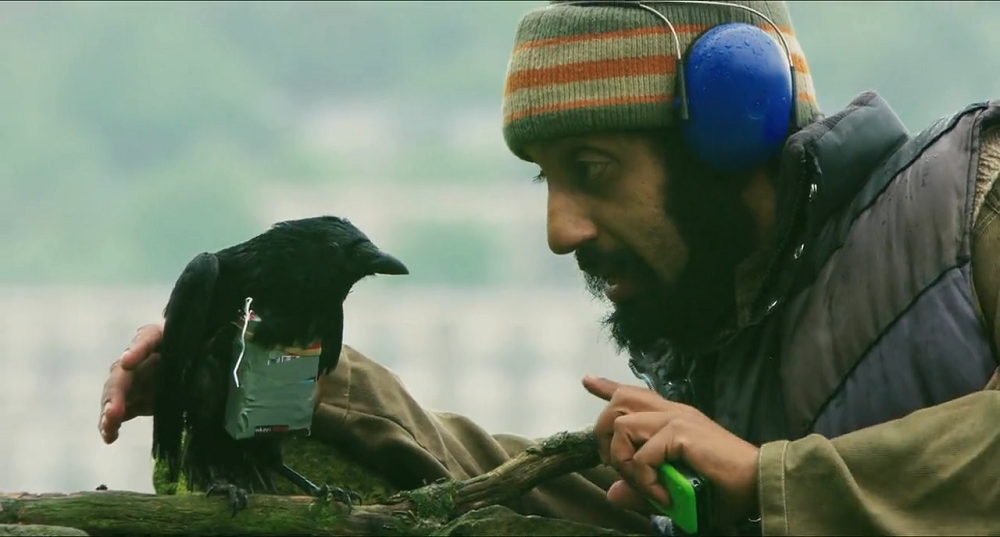 Do you believe it's important for Islam to be able to laugh at itself?
The first form of defiance is to laugh at something that is seen as a form of authority. You've just got to make sure that the jokes funny enough that everyone's laughing. Four Lions had a real pinpoint accuracy. You couldn't really fault it. Chris Morris researched it for years and years and years to essentially make a really really silly slapstick comedy.
You studied law before answering the call of acting. Do you sense that you have a different relationship to the profession from someone who went straight from school to drama school?
Maybe. There's no real way of knowing. But then I fell into drama school. It wasn't really my audition, it was my girlfriend at the time's audition. They just rang up and asked me if I wanted to take a place there and I said yes because the alternative was coming back and doing an LPC [Legal Practice Course]. It just feels I've fallen into this profession and every job I've done has a little bit of that quality to it. I'm really amazed that they're willing to hire me and by the time I get to the end of the job I'm just happy I've made it that far. I was watching this Bill Nighy talking about how acting is just very simple. People in drama school have to work out how to spread a very simple idea over three years. I think it's about approaching it with simplicity.
How did that impact on your performance in Murdered By My Father? How did you get under that character's skin?
You just create this emotional distance. If you felt all the feelings that he felt then you'd go a bit crazy. Weirdly I went through each emotional beat that he had to go through but treating it quite clinically. Ten years ago I maybe would have tried to feel every single emotion. The drama school I went to was very method-oriented. I just marked it out for myself, almost choreographed it so.
It's not widely known that as a 21-year-old in 2002 you were arrested in New York when you got off a plane, suspected of being a dangerous terrorist. Did that event cast a long shadow?
It was straight after 11 September and there was a lot of paranoia in the air about people of certain ethnicities travelling in public spaces. And at the moment there seems to be a similar sort of feeling in the air. The only thing that's really changed is my perspective on it. I was so scared at the time that I on some level forgot who I was and wasn't able to communicate that to people. Now with a bit of age and just feeling a bit more secure in myself and having a family, I am able to just have a better understanding of who I am and how I see the world. I think what it did for me weirdly is just make clearer what my perspective on the world is and how I want to live my life and basically it's not to see differences in people. I just refuse to engage in that dialogue. There are lots of unifying forces in the world, and I pay more credence to that.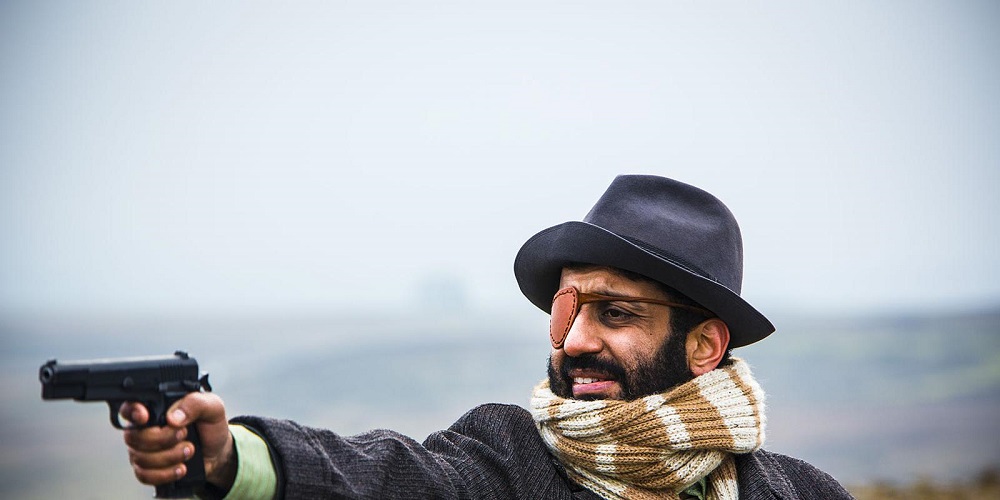 There is never-ending discussion about diversity in casting. Your own career is full of characters for whom ethnicity is a part of the story – all of the above, plus Capital - and others where it's not: Mr Smee in Pan, River, Utopia (pictured above), The Night Manager etc. Do these distinctions play any part in your decision to take on a role?
Sometimes. I suppose it would just depend on the project. I just picture myself doing so many more roles now than when I would have done when I first started acting. There's still a lot of work we have to do making sure that on a film set you want to see the five percent of British Asians represented behind the camera and in the cast. But we've come such a long way from where we were.
Who do you play in Victoria & Abdul?
I play Mohammed, who is Abdul's mate who tags along with him on the boat. He is cantankerous, very overweight – they put me in a fat suit – bearded and sweary. He is always down on everything. It was a lot of fun. You've got Michael Gambon, Olivia Williams, Judi Dench. A good reminder that acting is just getting on with it.
Is there a chance you might do more theatre?
I'd really love to do some very soon. The last big thing I did was A Christmas Carol with Jim Broadbent, playing Bob Cratchit. But I'm off to America now so I'm not sure when I'm going to be able to do it. I'm shooting a show called Ghosted. It's a comedy about finding aliens.
Can you describe your face?
My resting face looks like it's constantly upset. I can't really control it unfortunately. If I could then maybe I'd get more comedy.
The Big Sick is released on 28 July. Victoria & Abdul is released on 15 September
I just picture myself doing so many more roles now than when I would have done when I first started acting
Explore topics
Share this article