All My Friends Hate Me review - beware of the bilious |

reviews, news & interviews
All My Friends Hate Me review - beware of the bilious
All My Friends Hate Me review - beware of the bilious
Peter's 'friends' are a foul bunch in snarky new comedy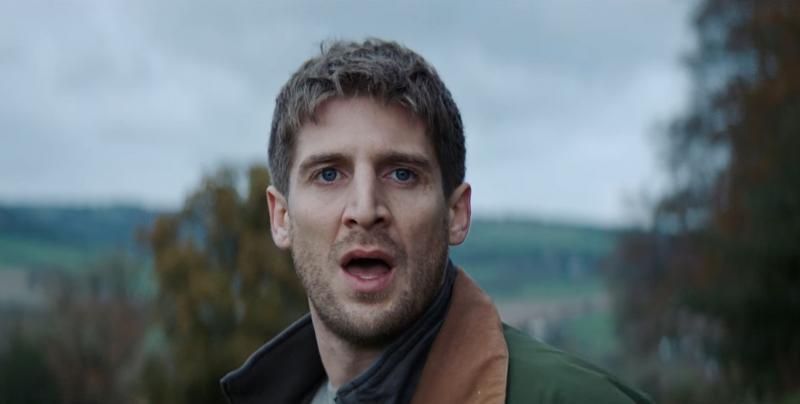 Survivor of sorts: Tom Stourton as Pete
A birthday weekend in Devon goes rather badly wrong in All My Friends Hate Me, the new film co-written by its leading man, Tom Stourton, that looks guaranteed to make shut-ins of us all.
The antithesis of the warm-and-fuzzy gatherings proffered onscreen over the years by the likes of Kenneth Branagh and Richard Curtis, Andrew Gaynord's film directing debut is compulsively watchable, in an increasingly grim way. But I'm sure I wasn't the only one wondering somewhere past the midway point why the likeable-enough Pete (Stourton) doesn't just cut his losses and drive away.
The character's name can't help but recall the long-ago Branagh gathering of pals that was Peter's Friends, except that Pete's buddies here are a collectively toxic bunch who have clearly taken their cue from the barbed gamesmanship of Edward Albee's "get the guest" (or even, before that, Hay Fever, which shares with this movie an satiric interest in class). Back in Britain after time away working with refugees, Pete has every reason to expect a fun time in the country at the pile owned by the family of his married pal George (Joshua McGuire) and attended by, amongst others, his teary ex, Claire (Antonia Clarke), and a weird newcomer to their midst, Harry (Dustin Demri-Burns, pictured below with Stourton).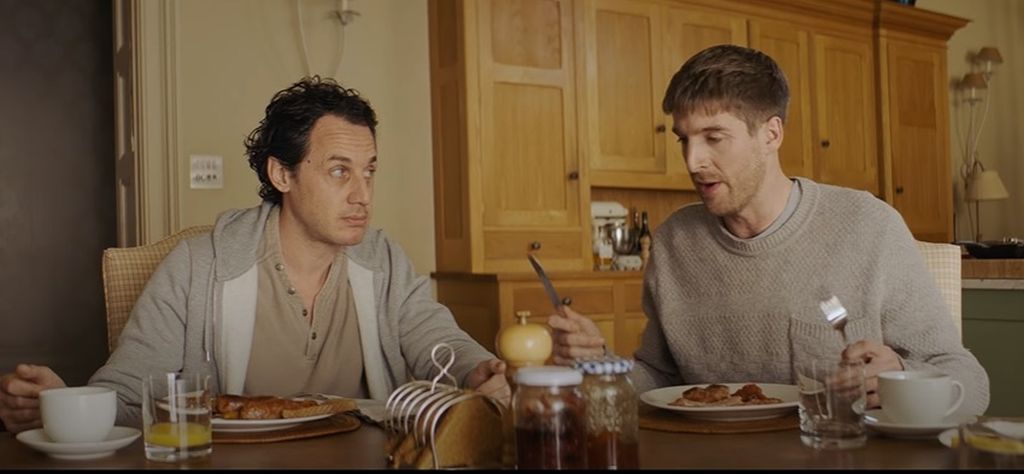 George's wife, known as Fig (Georgina Campbell), thinks nothing of stopping the celebrant on a stairwell the first night to warn him that his behaviour so far isn't up to scratch. "Car keys, anyone?", might have been my response, I have to say, especially since Pete is still anxiously awaiting his girlfriend, Sonia (Charly Clive), to whom he plans to propose on a forthcoming weekend in Paris.
The in-your-face Harry, in turn, has a habit of jotting entries in a notebook while Pete is speaking, and Demri-Burns nails the mixture of irritation and bonhomie that characterises such social hangers-on. His anti-social gesture towards Pete only fuels the paranoia our hapless hero has already begun to feel on the back of a chance encounter during the solitary drive to the property with a creepy local (a memorably disquieting Christopher Fairbank). Lo and behold, this fellow himself turns up amongst the collective to wish Pete (not so) well.
That George's property comes equipped with weaponry – a gun, an axe – makes one wonder whether the film might swerve in the direction of Scream, but its affinities lie closer to the realm of the Laura Wade play Posh: an anatomy of the breed of reprobate posh boy to which Pete, equipped with a "sordid past", is reported to belong. (Stourton and his writing partner, Tom Palmer, are the Old Etonians behind the Totally Tom comedy duo.)
And as is often the case with narratives in which information is withheld, the resolution doesn't live up to the anticipation surrounding the laying-bare of how Pete got to be who he is: a separate question could be asked as to how in heaven's name he ended up with such false friends. Still, Stourton's slack-jawed bewilderment commands attention throughout, and the countryside looks good enough to eat. (This lot prefer to use it as a place to go shooting.) You have to wonder, however, in our contemporary climate given over to WFH (work from home), whether All My Friends Hate Me might well coin a new acronym, PFH – party from home.
A separate question could be asked as to how in heaven's name Pete ended up with such false friends
rating
Explore topics
Share this article