The Amber Light review - tales, songs and drams |

reviews, news & interviews
The Amber Light review - tales, songs and drams
The Amber Light review - tales, songs and drams
Warm-hearted documentary explores the social history of whisky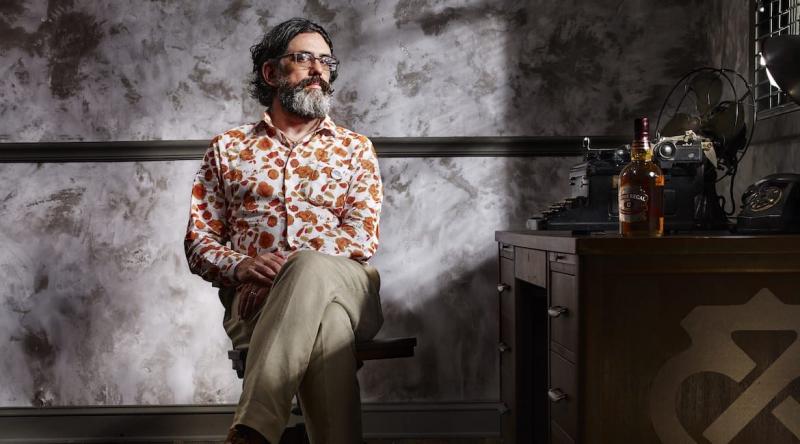 Writer and host Dave Broom
A documentary about celebration, fellowship, and the comforting afterglow of cherished memories. What better way to spend a cold late-Autumn evening? Such is the effect of this charming, low-key investigation into the story of Scotch. Rich with personal stories, The Amber Light studies whisky via social history: how and why the golden dram has brought people together.
Water, barley, yeast, a boiler and a barrel. Most of us know the basics of how whisky is made (the film devotes about 30 seconds to reminding us), but how and why did it originate? Director Adam Park teams with writer Dave Broom to construct a convivial place-crawl through some of Scotland's most evocative sites. The range of characters we meet is almost total. We see an Islay distiller cutting peat; a professional herb forager alchemising a brew with hogweed; new microbrewers in Fife; urban bartenders and folk musicians. They tell what is essentially the same story – whisky is a unifier and social integrator – with the flavour of their unique experiences.
Writers Ian Rankin and Alasdair Gray are brought in to contextualise the historical situation. Both identify a divided nature in Scotland's identity: insular as well as outward-looking, open to change but also wary of it. Rankin describes it as a "multifarious small country", consisting of a large number of ancient languages, customs, and traditions. And, of course, whiskies. There are around 130 active distilleries in the country. Gray takes a cautionary tone. Too much whisky can stupefy the mind, and so we are invited to consider the product as a divided (and dividing) self. It is the spirit that both spurs and inhibits creativity.
Broom then goes to meet a varied cast of local musicians. If this portion of the film drags on, it's in the service of elaborating a difficult link between the two "cultures". Music, like whisky, combines a set of base elements (instruments, in its case) and integrates them to form a satisfying whole. The metaphor is laboured, but we're given the strongest moments of reverie in the film, dark as they may be. The rendition of "Johnny My Man", a folk song by The Furrow Collective about a father wrecked by addiction, is wrenching.
The Amber Light takes on a lot of material, but it succeeds in unifying its own base elements. Every case study presents a unique story that also contributes to the communal narrative. Broom is casual and conversational without being unceremonious. For a partly crowd-funded project, it is immaculately produced, not least the soaring images of the glens, crops and bogs, those primal sources. Cozy up to this nourishing treat.
Every case study presents a unique story that also contributes to the communal narrative
rating
Explore topics
Share this article