Best of 2020: Film |

reviews, news & interviews
Best of 2020: Film
Best of 2020: Film
In a year that missed so much, our writers focus on the biggest hits
Saturday, 26 December 2020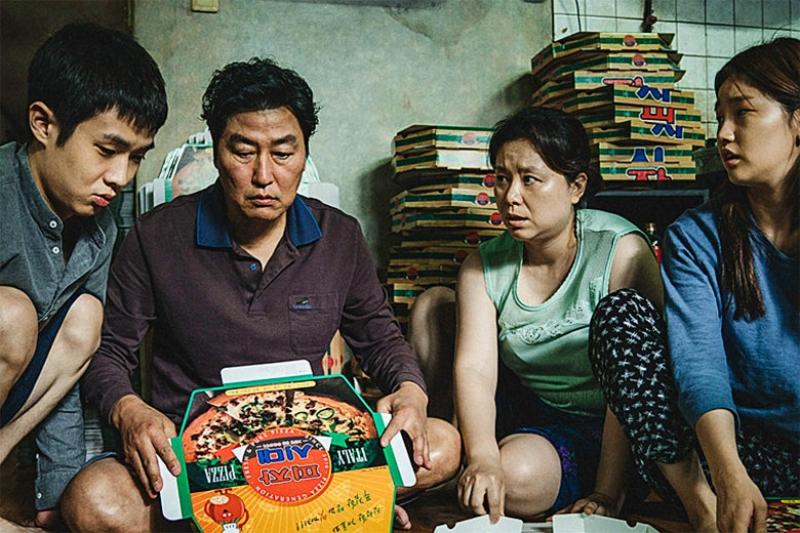 Bong Joon Ho's Parasite
It all started so promisingly. Parasite's triumph at the Oscars was a resounding response to 2019's saccharine and problematic Green Book. Art house was in and here to stay. And in some ways, this came to pass - with cinemas caught in a cycle of opening and closing, the blockbusters were nowhere to be seen.
Instead, it's been the
indies
and the
streamers
keeping us entertained through these days of isolation.
This year's Best Of selection reflects the strange and diverse release calendar of 2020. Film has proved to be resilient, and a sparser schedule allowed for some hidden gems to shine through. Here's hoping that 2021 sees the triumphant return of cinemas alongside a buoyed independent sector, giving greater choice to distributors and audiences alike.
Sam Mendes's daring story of two men on a heroic mission to save British troops, was shot in what seems to be two single-takes. The pity of war has rarely been so powerfully evoked.
Mendes chose one of the best directors of photography in the world, Roger Deakins: the sense of being right there is breath-taking, as the camera follows the men weaving their way through trenches, tunnels, ruins and the water-logged craters in shell-pocked fields. This is edge of your seat stuff, bringing to life a terrifying universe that's almost surreal yet grittily tactile.
What makes 1917 so strong is the fact that Mendes's fluid journey through the battlefield never feels like a gimmick. On the contrary, the avoidance of editing tricks adds to the immediacy and veracity of the story– a feeling of real time that captures the pulse of action without feeling overdone. Mark Kidel
One of my last purchases, before the shops closed yet again, was a 1999 English Heritage guide to British cinemas that were in need of protection, found in an Oxfam shop. Flicking through the photos of Dreamlands, Trocaderos, Astorias and Pavilions reminded me of how miserable it's been to review films intended for picture palaces in my less than palatial living room. The viewing experience is flattened and each movie becomes blurry in my memory.
But the covid lull in the summer allowed me to go to my beloved French Institute's art deco Ciné Lumière and sit in the darkness with no distractions. Those visits yielded both my best and worst films of the year; Ladj Ly's Les Misèrables with its exhilarating, ambivalent portrait of relations between police and proles in a Paris suburb was my favourite. Its opposite number was the smug, airless, self-indulgence of Sofia Coppola's On the Rocks, a film which finally saw me fall out of love with Bill Murray. Let's hope that 2021 sees cinemas able to open again and that audiences haven't entirely abandoned collective viewing under the relentless pressure of streaming. Saskia Baron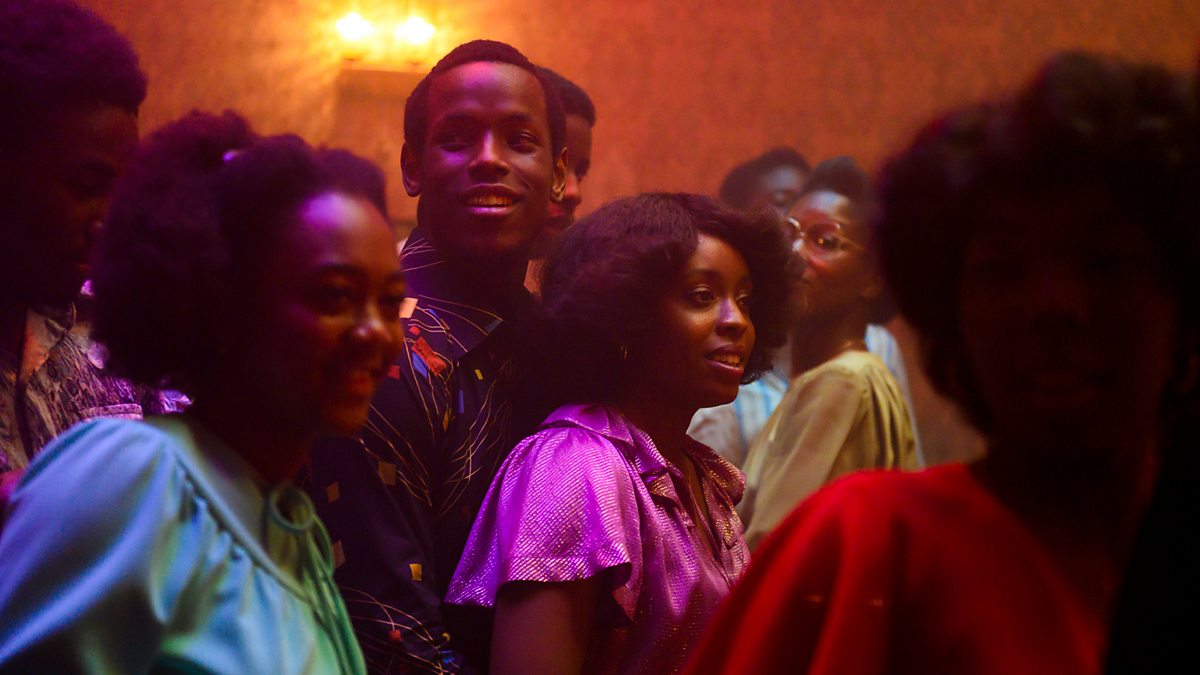 Lovers Rock
The second in Steve McQueen's Small Axe films about West Indian experience in the UK has a radical simplicity. For the majority of its 70 minutes, Lovers Rock is, literally, a house party, in West London in 1980. But within this seemingly narrow construct McQueen offers a love story, a vibrant depiction of a little-recorded cultural phenomenon and an intensely immersive celebration of some glorious dance music.
The "blues parties" were a popular way for Black people to enjoy themselves without the racial abuse that welcomed them in clubs. After the amusing transformation of a large house into party venue, cheerful DJs preside over a feast of reggae, disco and dub, as passion, menace and family drama play out on and around their dance floor. As the new lovers leave the party in the dawn, for the film's coda in the outside world, we also feel that calm buzz that comes after a great night out. A pure, joyous, revelatory piece of filmmaking. Demetrios Matheou

Martin Eden
Pietro Marcello's Martin Eden, adapted from Jack London's autobiographical 1909 novel and updated to Italy between the world wars, offers nothing less than the tumultuous sweep of the last century – and a storm warning about demagoguery in this one.
Brilliantly punctuated with archival footage, the saga is embedded in the likeable but dangerous Martin (the outstanding Luca Marinelli). A handsome hunk of a proletarian sailor, he saves a scion of a wealthy family from a beating and is welcomed into its home, whereupon he becomes smitten with the vapid daughter (Jessica Cressy) and discovers Baudelaire. The latter revelation turns him into an autodidact as he strives tenaciously to become a successful writer – anyone with the same aspiration should see this film. Simultaneously, he rejects socialism for fascistic individualism, sewing the seeds for his self-destruction. Martin Eden was just what we needed in 2020. Graham Fuller

Never Rarely Sometimes Always / Beanpole
Here's celebrating 2020 for a couple of bursts of talent from two directors who more than confirmed early promise, broadening the human, all too human landscapes of their films in a way that, simply, stunned (after all, you never know when that quantum leap of achievement is going to come along).
Never Rarely Sometimes Always accelerated American writer-director Eliza Hittman to the foreground of the US independent cinema scene. Its bleak but empathetic abortion story was etched with minimal dialogue and stark visuals from French cinematographer Hélène Louvart, and emblazoned by performances from Sidney Flanigan and Talia Ryder that felt nothing less than brave, leaving all the rawness of the story, and their characters, exposed.
Cut from American indie to Russian arthouse for another breakthrough, Kantemir Balagov's Beanpole. The desolation of its aftermath-of-war 1945 Leningrad setting – stunningly caught in Sergei Ivanov's production design – may have been more literal than in Hittman's film, but the bruised tenderness of its central femme pairing – Viktoria Miroshnichenko and Vasilisa Perelygina as two more young women bonded by experience that has taken them to brutal places – was no less astringently powerful. When talent burns through like this, you know the future looks bright. Tom Birchenough

Out of nowhere, or so it seemed, came German-Iranian filmmaker Faraz Shariat's debut feature, a festival favourite that deserves wider exposure than it has so far received. Telling of the German-born and belligerently proud gay son of fully accepting Iranian immigrants, the movie charts young Parvis's burgeoning relationship with Amon (Eidin Jalali), a quietly spoken Iranian who crosses paths with Benjamin Radjaipour's livewire Parvis at a refugee detention centre in the regional German suburb where the film is set. Completing a deeply emotionally felt ménage a trois is Amon's lively, ever-supportive sister Banafshe (Banafshe Hourmazdi) who wants her brother to discover his true self and for social and psychological equilibrium to carry the day.
Life, of course, doesn't work like that, and Shariat's script, written with Paulina Lorenz, juggles its variably weighty topics with a real deftness of touch. At the same time, you're aware throughout the setbacks suffered by the characters of the ongoing prospect of hope, and what better note could any film proffer during this of all sobering years? Matt Wolf

Chloé Zhao's masterful drama based on Jessica Bruder's non-fiction book beautifully captures a rarely seen side of c21st America. Blending fiction and documentary, we meet a host of real-life nomads that have been forced into the margins by economic hardship. They offer their poetic musings, life-philosophies, and rules of the road to Fern (Frances McDormand).
No one but McDormand could imbue Fern with such humanity. We watch as she adapts her van into a home, making it road ready. She makes her way working a slew of jobs, ranging from bussing tables in diners to harvesting beets. In her spare time, she gazes out upon and breathes in the vast American landscapes, or sits by firesides listening to fellow traveler tales.
Full of compassion and empathy, Nomadland shows an alternative to capitalist America. While the circumstances that have driven these people to the edge are tragic, their lives are full of a type of freedom that few of us will ever know. Joseph Walsh

Previously known outside his native South Korea for the sci-fi films The Host and Snowpiercer, writer/director Boon Joon Ho went truly global with the Oscar-sweeping Parasite. A scorching black comedy about wealth and class, it depicted the infiltration of the impoverished Kim family into the privileged life of the wealthy Parks.
There was much hilarity in following the progress of Ki-woo, as he passed himself off as an English tutor to the Parks' daughter, or seeing the fiendish deviousness with which the Kims engineered the departure of the family's chauffeur and housekeeper.
Yet though the Parks were the victims of unscrupulous scam-artists, their insulated luxury and thoughtless sense of entitlement made them difficult to sympathise with, while the way the Kims banded together and plotted their way out of their insanitary, bug-infested basement exuded a raw energy that was weirdly exhilarating. The grand guignol climax was suitably salutary. Adam Sweeting

In a year when we can do nothing but stay inside and wait, you might want a bit of escapism from your cinema. But Garrett Bradley's documentary Time does precisely the opposite, following the awe-inspiring Fox Rich as she waits 21 years for her husband's release from prison.
Bradley does an exceptional job balancing the personal with the philosophical, presenting the Rich family as a microcosm of the effective modern slavery of the American prison system. If that sounds heavy, it's not. It's tender, and intimate, and deeply affecting.
The Richs' story was (appropriately) a timely reminder of how important it is to touch, laugh and live with the ones you love. And if any film can give you hope for a time we can do that again, it's Time. Owen Richards

Trey Edward Shults's sensuous third feature, set in a sparkling south Florida with wall-to-wall music, stars the brilliant Kelvin Harrison Jr, who collaborated on the story, as Tyler, an African American high-school wrestler with bleached blond hair whose authoritarian father (Sterling K Brown) pushes him to succeed. The family is loving, their house upscale, but there's an underlying isolation.
After Tyler injures his shoulder he becomes dependent on his dad's painkillers, his girlfriend gets pregnant and his life spirals out of control. The consequences are devastating, but in the second half Shults dials down the pace and turns to the tender relationship between Tyler's younger sister Emily (Taylor Russell) and her new boyfriend Luke (Lucas Hedges). A wonderful score by Trent Reznor and Atticus Ross, blended with a soundtrack that ends appropriately with "Sound and Colour" by Alabama Shakes, complements this visceral, colour-saturated, heart-breaking film. Markie Robson-Scott
A pure, joyous, revelatory piece of filmmaking
Explore topics
Share this article