Blu-ray: The Gentle Gunman |

reviews, news & interviews
Blu-ray: The Gentle Gunman
Blu-ray: The Gentle Gunman
Interesting but flawed thriller on an Irish political theme from the Ealing stable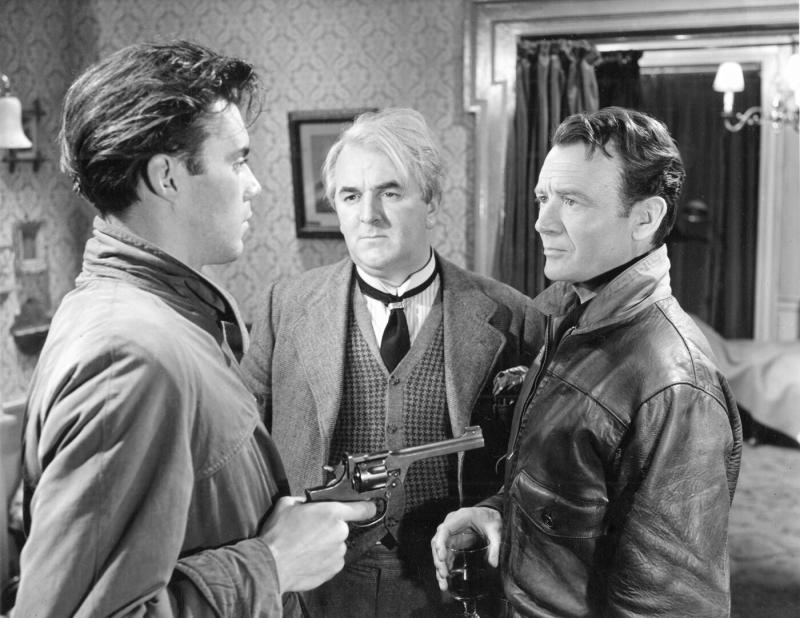 Dirk Bogarde, Joseph Tomelty and John Mills battle it out in 'The Gentle Gunman'
Ealing Studios' output encompassed much more than comedy, though a viewing of 1952's The Gentle Gunman suggests that political drama wasn't one of their strengths.
Based on a play by Alexander McKendrick's cousin Roger MacDougall, and directed by Ealing stalwart Basil Dearden, The Gentle Gunman's problems start with its casting. Dirk Bogarde and John Mills rarely convince as brothers serving in the IRA during the early years of World War II, both actors struggling to maintain convincing Irish accents for more than a few seconds.
There's a fascinating film to be made about Ireland's shady wartime neutrality, but The Gentle Gunman isn't it, despite a thrilling opening showing Bogarde's Matt Sullivan attempting to leave a bomb in a crowded tube station. The device, concealed in a suitcase, is at one point inspected by a group of children, disaster only averted when Mills' older brother Terence spots his brother and manages to throw the case into the train tunnel seconds before it explodes. Terence is the titular gentle gunman, increasingly disillusioned with the IRA's preference for violence and struggling to convince Matt that his is the right path.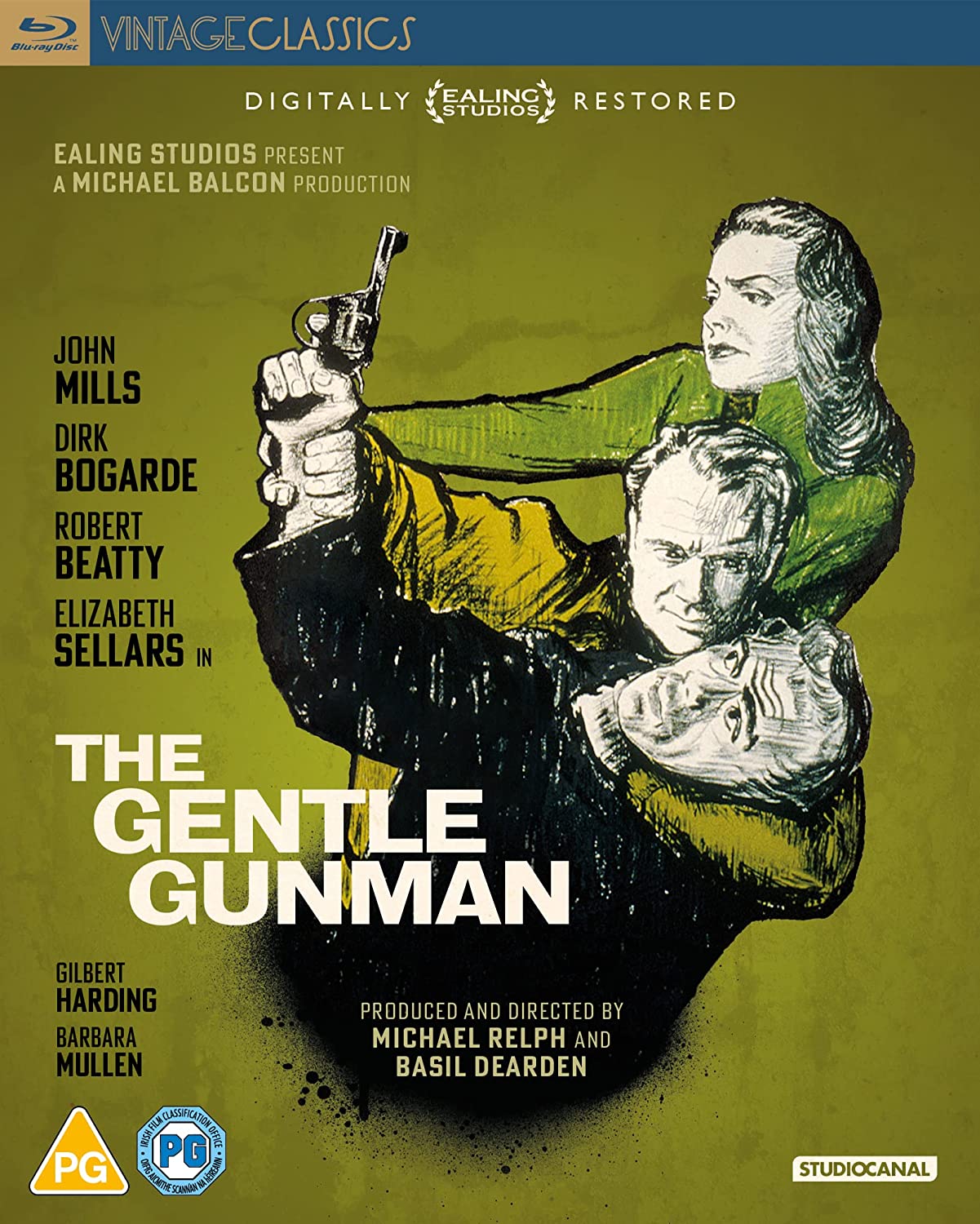 While Matt escapes from London, his two accomplices are caught and await trial in Belfast. Much of the film focuses on the coterie of republicans plotting to rescue the pair and bring them across the border. Led by Shinto (Robert Beatty, again struggling with his accent), the group spend much of the film squabbling while holed up in a remote garage. Matt's idealism is pitched against Terence's pragmatism, while Shinto scowls, threatens and broods. Disconcerting light relief is provided by scenes featuring Joseph Tomelty's shrewd doctor and his English chess-playing chum Henry Truethorne, the latter role taken, incongruously, by the "rudest man in Britain", journalist and non-actor Gilbert Harding.
Terence's attempts to rescue the captured men inject much-needed energy into the film's latter stages, and there's an exciting shootout in a Belfast dockyard, Matt unsure whether to lob the grenade concealed in his pocket. There's a startling sequence showing residents emerging from their terraced houses, confronted by corpses lying in the street. We're almost convinced that Dearden has managed to knit the disparate elements into a coherent whole, before a witless closing scene leaves us baffled and infuriated. Attractive Irish location footage and winning supporting turns from Elizabeth Sellars and Barbara Mullen aren't enough to save the film, however. Eureka's remastered print is pristine, and there's an enjoyable bonus chat between self-confessed "Dirkologists" Matthew Sweet and Phuong Le. One for Dirkologists only.
Matt's idealism is pitched against Terence's pragmatism
rating
Explore topics
Share this article