Blu-ray: In the Realm of the Senses |

reviews, news & interviews
Blu-ray: In the Realm of the Senses
Blu-ray: In the Realm of the Senses
Nagisa Ōshima's subversive study of an obsessive sexual relationship
Tuesday, 15 February 2022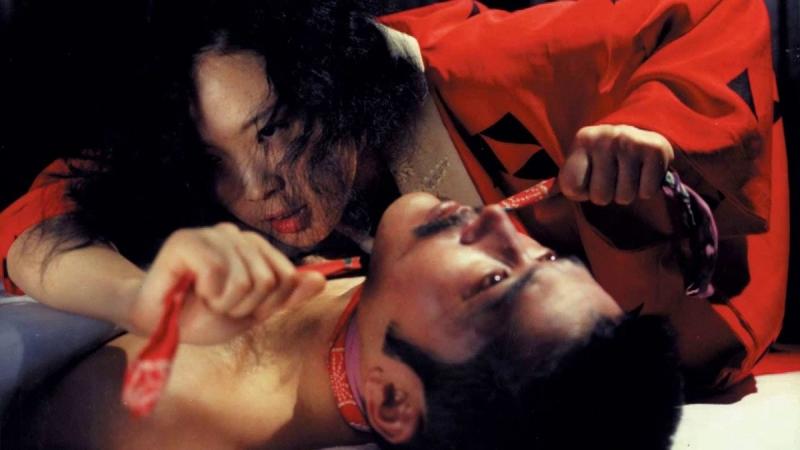 Eiko Matsuda as Sada Abe (wielding a kimono sash) and Tatsuya Fuji
Publishing this review of In the Realm of the Senses the day after Valentine's Day feels very strange. Nagisa Ōshima's 1976 film is about sex and obsession. Sexual games that start with insatiable lust progress to hitting, a choking to death, and a particular kind of dismemberment. What's love got to do with it? Good question.
This has to be the film for people in the habit of complaining that what they are watching is not transgressive or provocative enough. Ōshima was setting out to provoke. As Ian Buruma has written, the director's "thwarted political subversion had morphed into socioerotic rebellion", leading to this "genuine masterpiece".
The film also had direct consequences: Ōshima was indicted for obscenity in Japan in 1977, a charge of which he was finally and fully acquitted for the second time five years later; the judge accepted Ōshima's argument that it was impossible to define what obscenity actually is.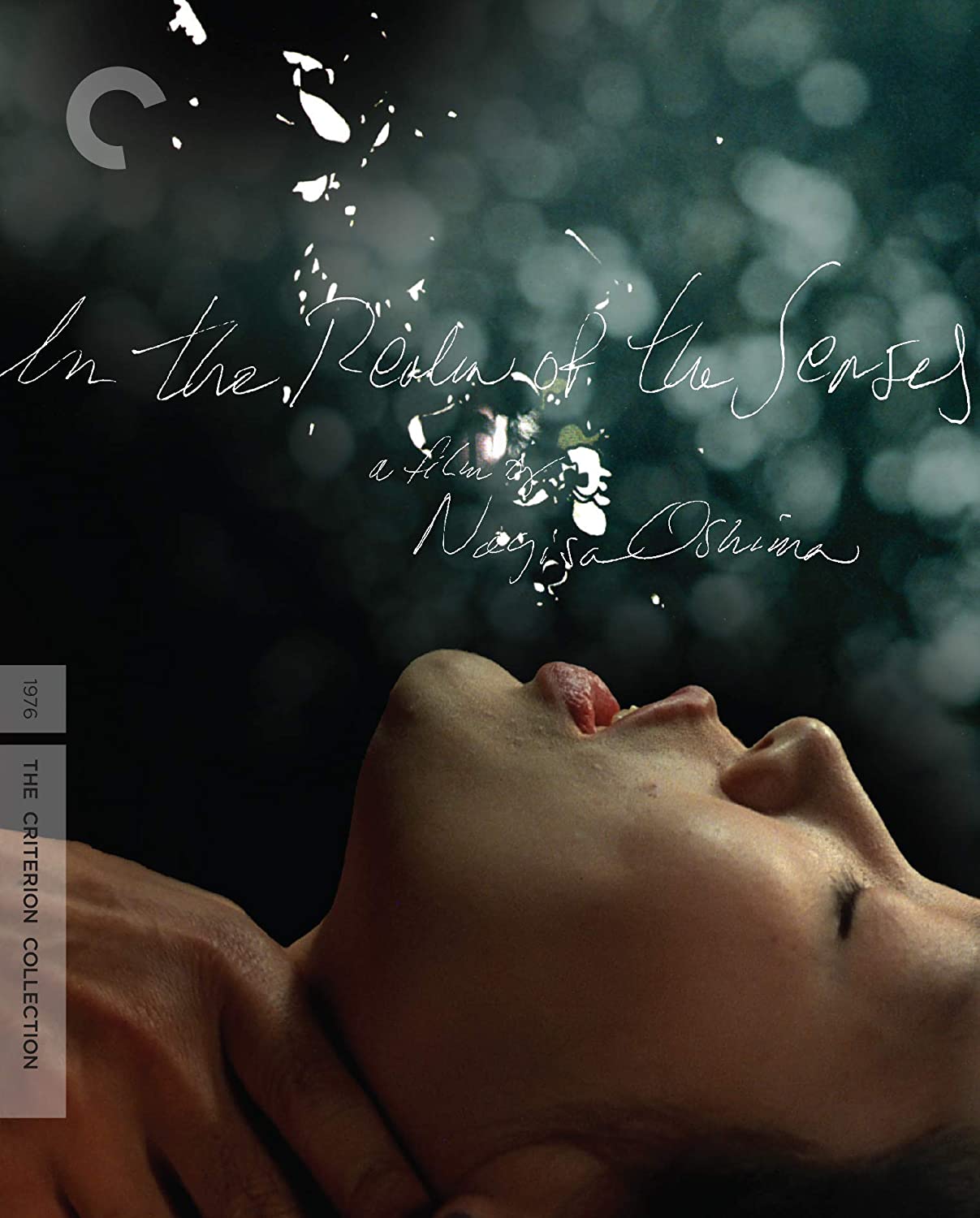 In the Realm of the Senses has certainly made people think, and continues to do so. It would be hard to imagine that another movie would be pored over in quite such depth as the University of Hawaii's Asian-Pacific Law and Policy Journal did.
The film's plot is based on a true incident that would have been known to Japanese people at the time the film was made in the 1970s. In 1936, the prostitute and geisha Sada Abe murdered her lover, Kichizō Ishida, via erotic asphyxiation, then cut off his penis and carried it around with her. She was arrested and imprisoned.
Ōshima's film imagines and builds a fictional story that can explain and lead to that factual, true-life dénouement. The two main characters, in their obsession with one another, are blind to everything else going on around them. Every scene leads to sex. He: "People can see us". She: "I don't care". The coupling carries on regardless. Bystanders and geishas either look on or are dragooned to participate.
There is an inevitability about the pair's copulating that is not so much erotic as ritualistic. Far from idealising sex, the film constantly brings it down to the sordidness of reality: frequent references to unpleasant smells, scenes set literally in gutters, frequent references to and appearances of sexual organs.
It is as if Japanese shunga erotic prints – part of the Japanese national consciousness – are being brought to life. As the film progresses, the two main characters' roles are switched. Whereas Abe starts off in a subservient role to Ishida, she becomes more and more the aggressor, and Ishida becomes increasingly submissive to her.
There is another back-story to the making of the film. Its producer Anatole Dauman could see the potential for showing it in France at a time when censorship was being loosened, and it was he who proposed the idea of making the film to Ōshima.
In France, both Japan and eroticism have proved reliable fodder for intellectual debate. The movie's French title L'Empire des sens made a specific allusion to Roland Barthes' travelogue L'Empire des signes (1970). The intellectualisation of eroticism had its high priest in Georges Bataille.
Furthermore, there was another 1976 French film, Marco Ferreri's La dernière femme, starring Gérard Depardieu, that resulted in the removal of male sexual organs. Castration and emasculation were having their hour in the sun as film-makers tested the limits of the liberal tendencies of newly-installed President Giscard d'Estaing.
Criterion's new In the Realm of the Senses Blu-ray comes with a host of extras, notably a fascinating interview with Tatsuya Fuji, who played Kichizō Ishida opposite Eiko Matsuda as Sada Abe. The 40-page booklet includes an essay by Donald Richie, the late American scholar of Japanese film and culture.