The Green Ray |

reviews, news & interviews
The Green Ray
The Green Ray
The rewards of improvisation in Eric Rohmer's 1986 masterpiece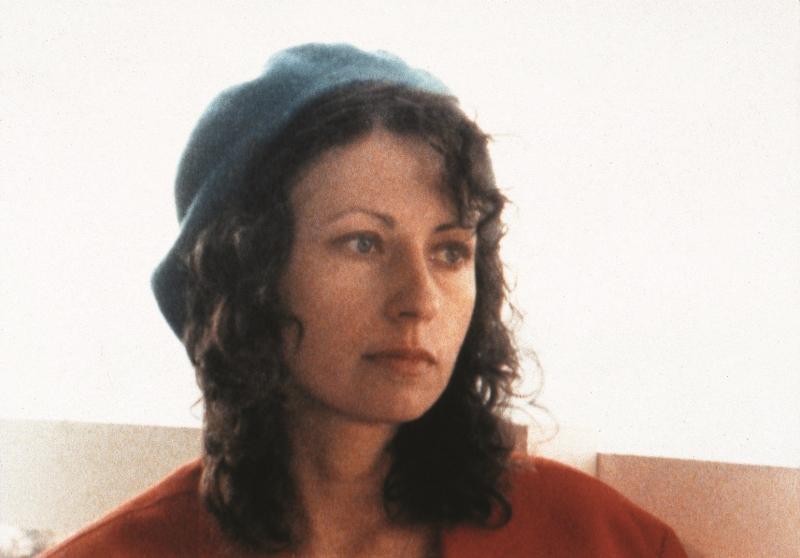 Marie Rivière as Delphine: in frequent tears
French actress Marie Rivière had a specially close relationship with director Eric Rohmer.
After seeing his work for the first time in the early 1970s, Rivière expressed her admiration in a letter, which led to a succession of parts and culminated with her appearing as heroine Delphine in Rohmer's 1986
The Green Ray (Le rayon vert)
: the part was in some way centred on the experiences of the actress, who was allowed to develop the story through almost total improvisation. Rivière herself went on to make a documentary about the director which was finished shortly before Rohmer's death in 2010.
The Green Ray itself approaches documentary too in its depiction of the French on holiday, as Delphine, let down by a friend for her August vacation plans and keen to avoid the emptiness of Paris that month, travels around France, seeking in the company of both friends and strangers an environment in which she feels at home. The fact that she struggles to find one reveals much about a character with a pronounced nervous sense of somehow not being settled in herself – which comes close to, but isn't exactly the same as loneliness; it all has her in frequent tears, until a closing encounter with the mysterious natural phenomenon of the film's title, and more hopeful human consequences.
Do we wonder at times whether Delphine is a wilful misery-guts?
Rohmer was normally a conscientious advance planner on his films, and involved himself very fully in most aspects of their production, particularly scripts, which makes the improvisation of The Green Ray stand out so (Rivière even ended up with a co-writer credit). Working with a cast comprised largely of friends and their extended families, and a crew of just four, director included, following the action, it was made on 16 mm later blown up into the slightly grainy 35 that gives the film part of its atmosphere; the production was so fluid that apparently no-one even watched the rushes until filming was over. It clearly provided Rohmer with an unusual degree of freedom, a balance between process and budget, of a kind that has come to others only with the advances of digital in recent years.
Rivière's achievement is to draw us into the emotional world of a heroine who is, at first glance, very usual. Delphine is a Paris secretary, "not the adventurous type" as she admits herself, seemingly low in self-esteem yet clearly supported by a network of close friends which her obvious and considerable anxieties – one of her repeated gestures is raising a hand abstractedly towards her hair – haven't yet stretched. It's a network that becomes needed when her holiday plans are cruelly nixed.
Planning replacement destinations comes casually through interaction with friends. First she's off to Cherbourg with one of them, Françoise, whom we first encounter in a garden scene of close, honest companionship between young women. It's an extended family environment into which Francoise has come with her own boyfriend, but Delphine somehow just can't allow herself to fit in; the reasons for her not being able to do so are just casually there, like her vegetarianism (and overly spirited defence thereof), or the sea-sickness which means she can't join the rest sailing.
Do we wonder at times whether Delphine is a wilful misery-guts? She doesn't survive her next destination, the Alps, for more than a day. Her final try is Biarritz, where she seems almost at home (though beach reading of Dostoevsky's The Idiot is hardly promising fare for holiday happiness), until her bonding with a Swedish girl, the outgoing Lena who's on vacation with considerably simpler priorities, somehow misfires.
All looks bleak again until, when least expected, hope somehow stumbles in. However well we know the story behind the brief horizon glow of the film's title from previous viewings, its quiet emotional power still hits home. For a film that until then has been on the wordy side, silence comes to the fore. Not only silence, though: The Green Ray is also rare in Rohmer's work for its use of a recurring melody, in this case a single melancholy violin from a spare score credited to Jean-Louis Valero. What a rich concoction Eric Rohmer managed to create from such apparently simple ingredients.
What a rich concoction Eric Rohmer managed to create from such apparently simple ingredients
rating
Share this article