Hanna |

reviews, news & interviews
Hanna
Hanna
Saoirse Ronan takes aim and kicks butt, a lot: loopy but not unlikeable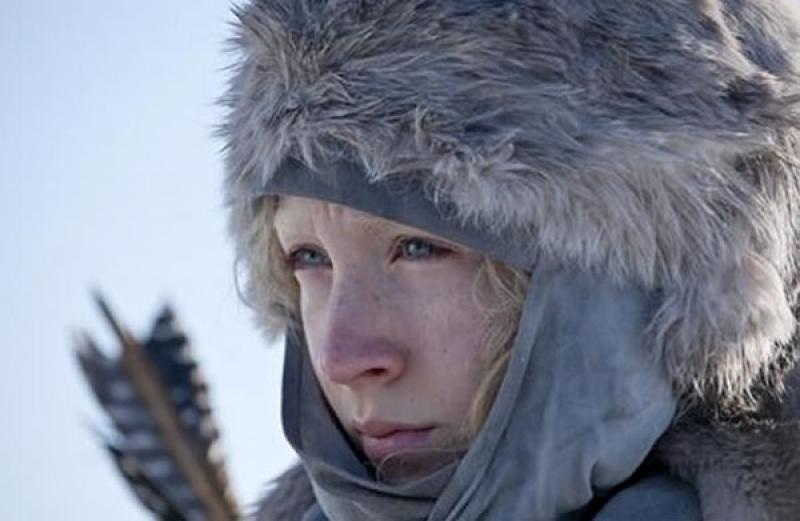 Saoirse Ronan as Hanna, a killing machine possessed of minimal back story
Hanna begins with a bang, and there will be those for whom the excitement never lets up – especially if you like your action movies all but bereft of chat. The young assassin of the title scarcely needs words when her days are given over to taking careful aim. Sure, her father makes a case for the need for language, but determination and a good eye take the feral Hanna infinitely further than pleasantries such as "Hello".
Admirers of Joe Wright's work on Atonement and Pride and Prejudice may ponder whether the English film-maker is atoning for those movies' period pleasures this time out. Hanna begins in the snowy vistas of northern Finland, but its true landscape occupies the loopier reaches of the Hollywood genre film. Think of this as the Ashton Kutcher movie Killers, albeit classier and with better music and a heavy dose of cinematic cool.
Wright's leading lady, Saoirse Ronan, was nominated for an Oscar for Atonement when barely a teen, and there's something rather bracing in watching the Irish 17-year-old grow to adulthood on screen, shepherded by the same director who brought her to the public. Crying one minute, shooting the next, the film's Hanna is a killing machine possessed of minimal back story; this movie is a celebration of target practice – its heroine's, clearly, but Wright's as well.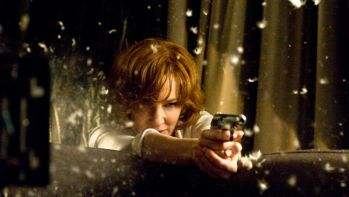 The result will infuriate more literal-minded audiences who crave coherence and not the director's rather self-conscious wild ride. Where are we now? Who can say in a narrative that whips around Europe and Morocco, folding in all number of unexpected actors along the way: isn't that Tom Hollander, playing the sinister-looking Isaacs like some mysterious blonde on loan from Cabaret? (Yes, it is.) And there's the always agreeable Olivia Williams, cast as a bright-eyed, Euro-traveller hipster with whom Hanna hooks up, well, because she can.
Such films need a nemesis, of course. Hanna finds one in a frozen-haired Cate Blanchett (pictured above), playing a CIA operative called Marissa who narrows her eyes, Dianne Wiest-style, and stalks events in Armani, looking fabulous all the while. The tread of Blanchett's feet become part of the rhythms of a film that moves to the free-form, pounding beat of the Chemical Brothers' score. At times Wright seems to be going for a total sensory experience where logic is, like, so last century.
There's a family dynamic at the core of it all, encompassing Hanna's connection to her (absent) mother and the apparent ferocity that she shares with her father, Erik (Eric Bana), an ex-CIA big guy who's not above reeling under a body blow delivered by his own flesh and blood. "I'm ready, I'm ready now," Hanna remarks, sounding to the syllable just like the marriage-minded Bobby in the Stephen Sondheim musical Company. Except that the men here exist not to be bedded but attacked. Anger is both Hanna's motivation and the emotion with which she seems most at ease. (Not for nothing does the David Farr/Seth Lochhead script frame events with Hanna's telling line, "I just missed your heart.")
One can hardly assess the performances in a film of this sort in conventional terms, beyond pointing out that Blanchett looks great even when her gums are bleeding. (The Southern accent was presumably primed by her recent stage run as Tennessee Williams's Blanche DuBois.) Bana, as ever, does hunky and hulk-like in turn, but he's scant match for a rising star who must be the fittest chick in town. I don't know if Ronan is famous enough to need bodyguards, but on this evidence one has to wonder who would be protecting whom. Even when you've lost your way in the movie that bears her name, there's no doubt that the girl kicks butt.
Watch the trailer for Hanna