Mogul Mowgli review - displacement and generational trauma |

reviews, news & interviews
Mogul Mowgli review - displacement and generational trauma
Mogul Mowgli review - displacement and generational trauma
Riz Ahmed delivers a tour-de-force performance as a rapper struck down by illness
Thursday, 29 October 2020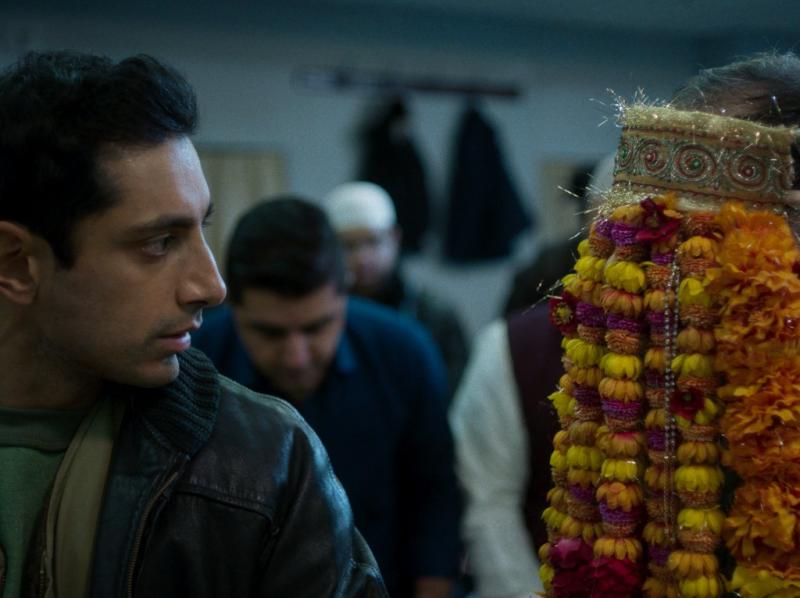 Riz Ahmed (left) as Zed, stalked by the hallucinatory Tuba Tek Singh
When Mogul Mowgli was first announced, it was fair to expect something of a realist biopic. After all, you had documentary director Bassam Tariq and actor/musician extraordinaire Riz Ahmed helming a film about a British-Pakistani rapper.
Even the title is partially taken from one of Ahmed's songs ("Half Moghul Half Mowgli" by Swet Shop Boys). And then we meet Tuba Tek Singh (
pictured above right
), a beflowered hallucination of cultural heritage and trauma. This ain't no realist biopic; it's something so much more.
Ahmed plays Zed, on the precipice of success after years of grinding. We find him on stage in New York, a whirlwind of anger and energy, with machine gun lyrics that shoot down societal prejudices. It's a hell of an act, but it's still an act. Off stage, we see his insecurities: his partner, other rappers, and most of all, his family. But with a European tour about to start in London, it's time for Zed to face his fears and head back home.
In his interview with theartsdesk, director Bassam Tariq revealed the joy of watching Ahmed and Bollywood legend Alyy Khan (pictured below left) interact as father and son; two accomplished actors with very different methods. This relationship is the heart of Mogul Mowgli, both battling individual and shared trauma, struggling to connect with their past and their present. Their insecurities about their own identity are projected onto each other: Zed's frustration with his father Bashir's failing businesses; and Bashir's attempts to connect his son with his heritage.
Zed's hopes of a flying visit are dashed when he's struck down by an autoimmune disease. Within days, he's a shell of himself, unable to move and barely able to speak. It's as if confronting his upbringing has broken the façade he'd spent years building. As the doctor says pointedly, his body can't recognise itself, so it's attacking itself.
And all the while, Zed is haunted by Tuba Tek Singh, a large man in a flower headdress who speaks in riddles about the India/Pakistan partition. Zed loses himself in memories, wandering in his hospital robe through early rap battles and his dad's failed ventures. He's always struggled to connect with a culture that seemed a world away, and now it's coming back for him.
Tariq and Ahmed spent years honing their ideas down into a coherent story. At one point they considered setting the story in Pakistan, but realised their shared experience was one of split identities, one foot in the family home and one foot in the culture outside. The insecurity about who that makes you is what drives the film. Zed is derogatory to his own heritage in a way that he would attack anyone else for. It's a minority ethnic experience rarely seen on screens, yet clearly a topic rich for exploration.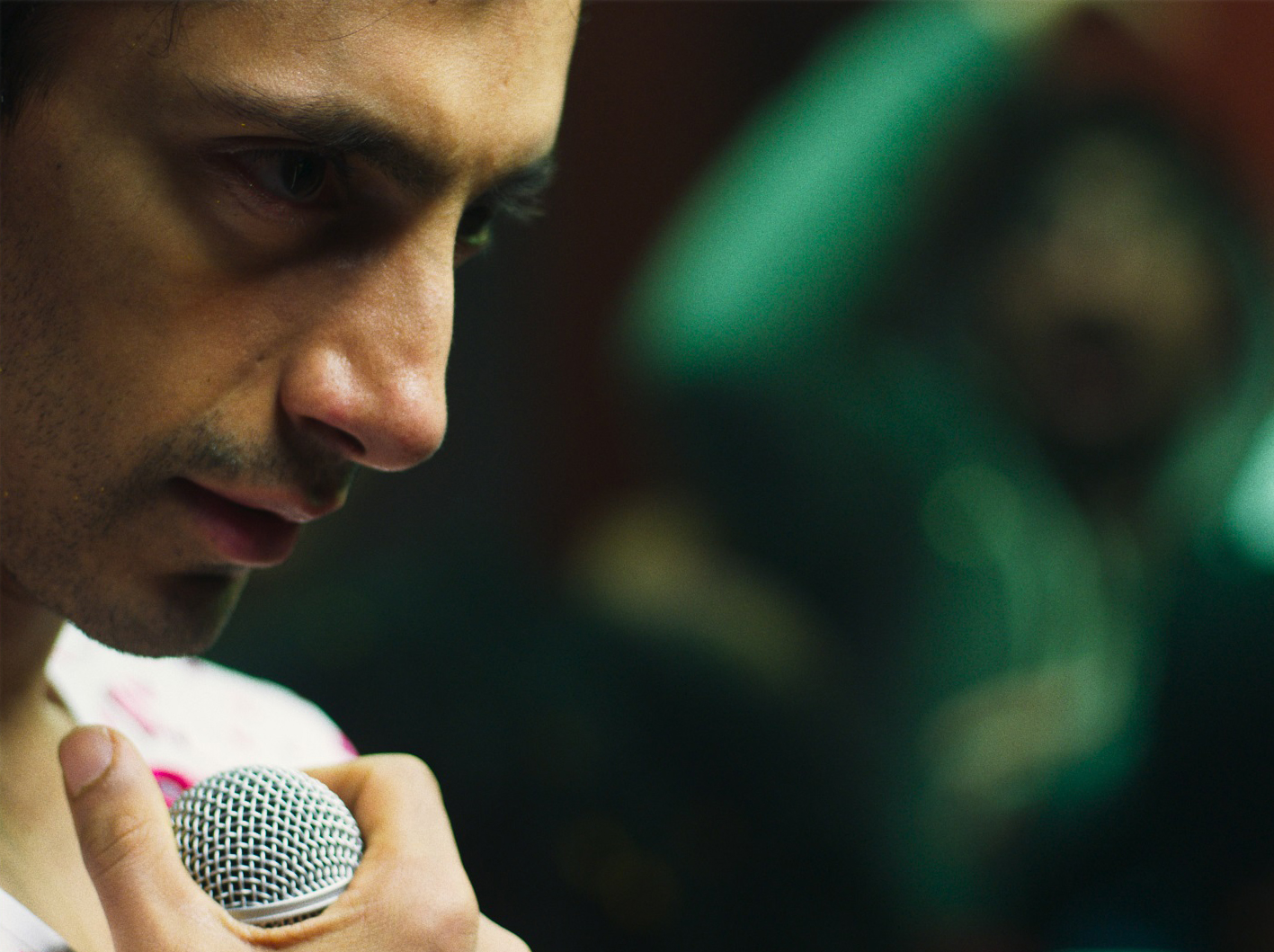 Tariq's camera barely moves from Ahmed's face, and it's easy to see why. His journey from unstoppable performer to a frail and terrified boy is astonishing, embodying the macro and the minutiae of the character. This kind of performance only comes with complete investment in the story, and proves to be Ahmed's most personal and accomplished role to date.
Like the character of Zed, Mogul Mowgli is not easily catergorised. It is a product of many influences. Yet despite it being the wholly rare combination a British production, American director, and an entirely Asian cast, what's most noticeable and exciting about the film is its ambition. It's not afraid to take risks with presentation and narrative, subverting viewer expectations and risking alienation.
Like the best of challenging cinema, Mogul Mowgli won't appeal to all comers. Tuba Tek Singh's presence is never given a significant explanation, and a few narrative threads (such as Bashir's fleeing of Pakistan and Zed's relationship with his cousin) are left hanging. But it's a sign of a job well done when the viewer is left wanting more.
This kind of performance only comes with complete investment in the story
rating
Share this article