Run review – wheels on fire in Scotland |

reviews, news & interviews
Run review – wheels on fire in Scotland
Run review – wheels on fire in Scotland
Dreams of leaving flavored by Bruce Springsteen's 'Born to Run'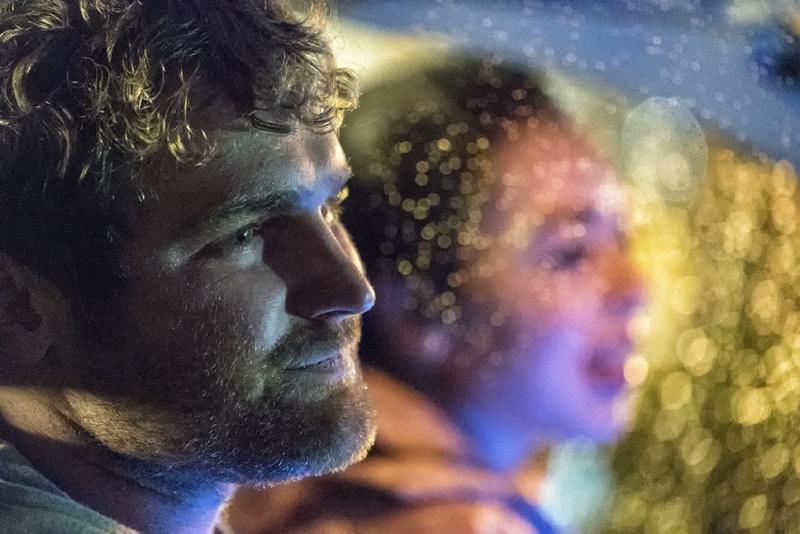 Tramps like us: Mark Stanley and Marli Siu in Scott Graham's Run
Run is the story of disgruntled 36-ish Finnie (Mark Stanley), a big, dour worker in a fish processing plant in the Aberdeenshire port of Fraserburgh – writer-director Scott Graham's hometown.
Long married to his onetime high-school sweetheart Katie (Amy Manson), and the father of twentyish Kid (Anders Hayward) and adolescent Stevie (Scott Murray), Finnie wants to get the hell out – or he thinks he does. At its core,
Run
is about being mature enough to recognize your glass is half full.
The film completes Graham's trilogy about ordinary people yearning to escape their constricted lives. Like Shell (2012) and Iona (2016), it's a raw drama with a small cast that uses its physical setting to evoke its protagonist's conflicts – the issue of existential choice being central to Graham's potent filmmaking. The alienating landscape here is a circle of sodden streets and a wave-smashed harbor road that Finnie (Stanley, pictured below) scorches one filthy night in the unsuspecting Kid's souped-up car, drag-racing being the thrill-seeking, authority-flouting habit of his youth, and Kid's, too.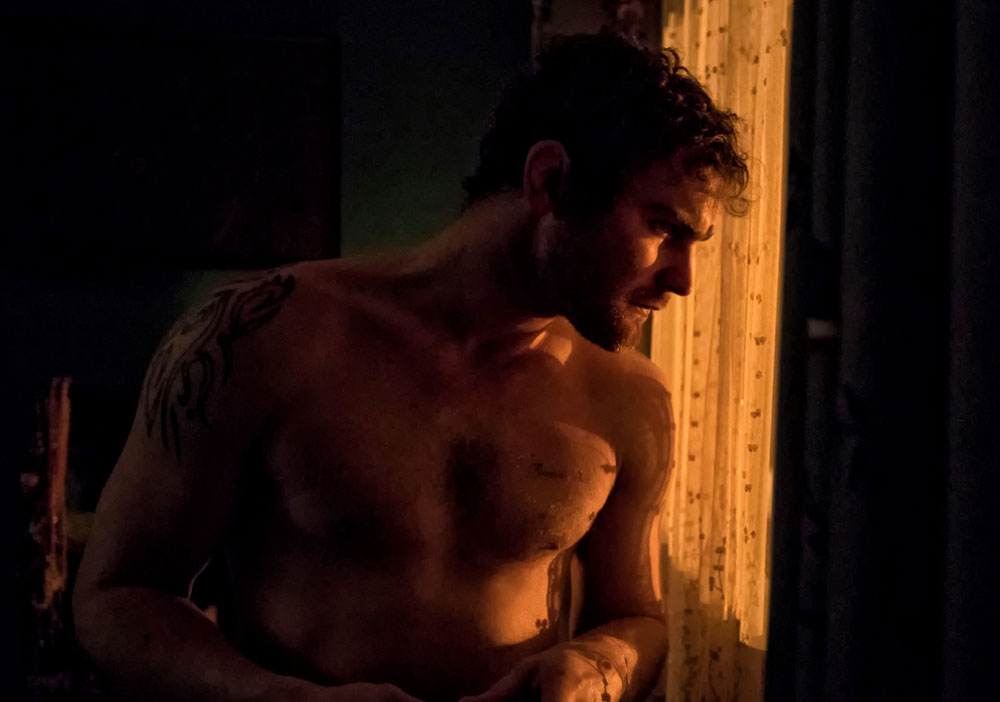 What's most subversive about Finnie's acting out in this way is his allowing Kid's disaffected pregnant girlfriend Kelly (Marli Siu) – who gets in the car thinking Kid's behind the wheel – to come for the ride. Finnie fears that Kid is making the same mistakes he made in narrowing his opportunities – if mistakes they were – but his seeing in Kelly a kindred spirit is delusional and potentially disastrous. As for Kelly, she has some of the ache, if not the fire, that drives the Glaswegian Rose (Jessie Buckley) to contemplate abandoning her responsibilities in last year's Wild Rose.
The frequent closeups of the brooding Finnie and the stormy atmosphere – beautifully rendered by Simon Tindall's cinematography – render the film the subjective experience of a man who's an enigma to himself. Dwelling on Finnie's relationships with Kid and Kelly and his desire for the future they appear to be throwing away, Run neglects the meaty stuff of his marriage, which would have beefed up a movie that feels slight at 88 minutes. Manson has limited screen time, but her evocation of Katie as a realistic, resilient woman who hasn't let her humdrum life in Fraserburgh sap her optimism or her vitality implies that Finnie's shrinking from her when she invites him to have sex is regressive. Stanley's reticent performance contains such possibilities; he and Manson are well-matched, and Siu is strong, too, as a young women whose prime need is obvious.
"Run" comes from Bruce Springsteen's Born to Run, both the 1975 album and its title anthem of supercharged motorized escape, which Graham quotes in written words at the start. His likening of Fraserburgh to Freehold Borough, the declining New Jersey manufacturing town – or "Badlands" – of Springsteen's childhood is persuasive. Finnie and Katie were evidently Springsteen fans because they got "Born to Run" tattoos when they were kids, the slogan proving only skin deep. Before his night turns crazy, Finnie sheepishly announces he's going to listen to his "old records" alone. In his funk, he should have given Springsteen's "Happy" a spin: "Lost and running 'neath a million dead stars/ Tonight let's shed our skins and slip these bars/ Happy in each other's arms/ Happy, baby, come the dark". That's something to run toward.
The alienating landscape here is a circle of sodden streets and a wave-smashed harbor road
rating
Explore topics
Share this article