Six Minutes to Midnight review - Judi Dench retains her dignity |

reviews, news & interviews
Six Minutes to Midnight review - Judi Dench retains her dignity
Six Minutes to Midnight review - Judi Dench retains her dignity
Confused portrait of a country on the cusp of war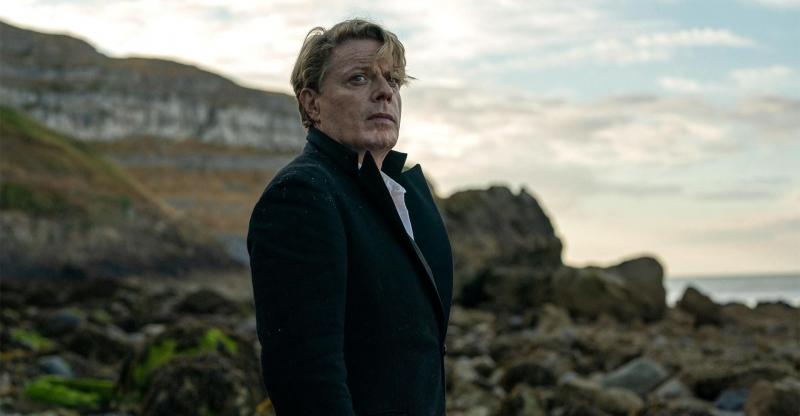 On the run: Eddie Izzard as Thomas Miller
It can't be easy maintaining dignity when everyone in your vicinity is losing theirs. But that's the position in which the inimitable Judi Dench finds herself in Six Minutes to Midnight, a bewildering movie in which star and co-author, Eddie Izzard, spends a lot of time running hither and yon even as the film itself refuses to budge.
Based on the tantalising existence of an English finishing school for daughters of German higher-ups and the like that shut its doors in 1939 just prior to England's entry into World War Two, the director Andy Goddard's quasi-thriller suggests The Prime of Miss Jean Brodie as it might be rewritten by John le Carré. Indeed, it's been some while since I've seen a movie so fully squander a fascinating real-life subject, even if the specific tale told here is entirely fictional: absurd might be the more accurate word.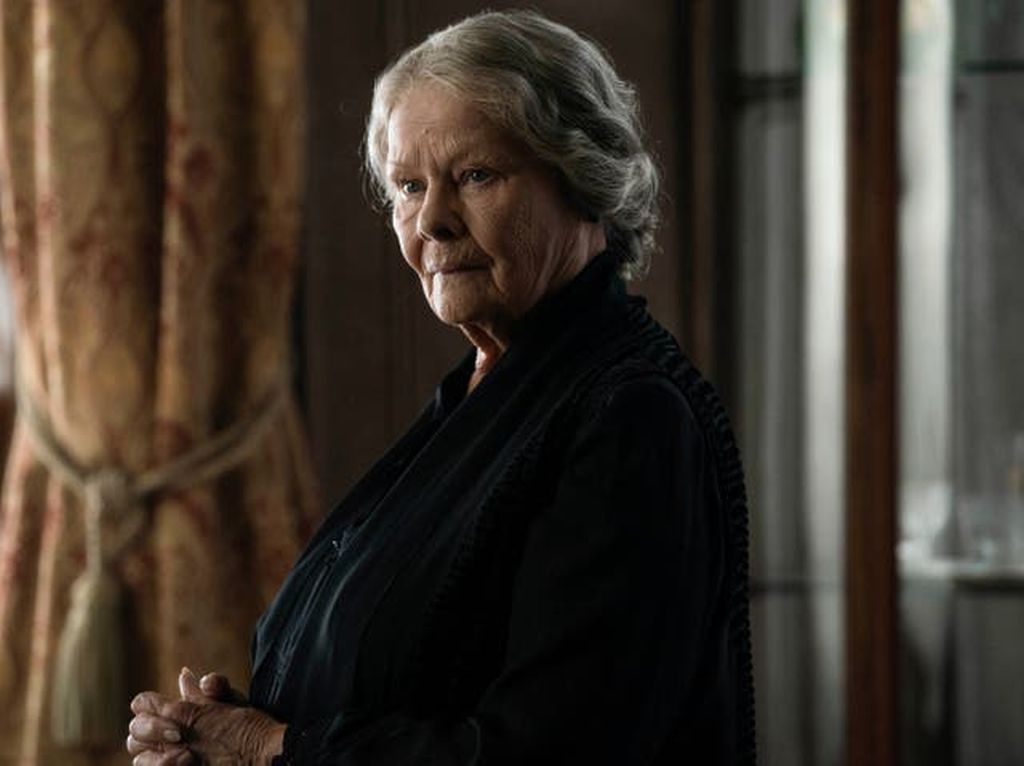 That said, Dench (pictured above) ennobles every scene in which she appears as the headmistress of the Augusta Victoria College in Bexhill-On-Sea, a role that offers a fascinating bookend to the vaunted character of Sally Bowles which Dench originated on the West End in the musical Cabaret some five decades ago. Playing a witness to history who isn't sure how active a role she wants to play in the maelstrom building momentum around her, Dench's Miss Rocholl finds herself justifying the phrase "Sieg Heil" as purely an expression, she says, of both passion and pride. Her whispery self-justification itself betrays an underlying unease, and Dench brings an unspoken amvibalence to poignant life.
That Europe is finding other resonances in those same words soon becomes evident in the cloak-and-dagger sequence of events that ensnares Miss Rocholl's newly hired English teacher, Thomas Miller (Izzard, doubling as one of the film's writers and producers, as well). Barely has Thomas arrived at an institution whose Latin motto translates as "faith in perseverance" before he is having a swastika pinned to his lapel. "Wake up," he is told in one of the script's many clunky passages: "This next war will be like nothing you've ever seen."
Nor is this film like too many others, given its gallopingly ludicrous capacity to convince less and less with every passing moment. One minute, Thomas is being ruthessly interrogated by a stiff-backed James D'Arcy, the next he is in the semi-protective care of a kindly bus driver (Jim Broadbent, Dench's onetime co-star in the film Iris), who gets arguably the most memorable line when he enquires of Thomas, "What do you think Hitler's going to do? Steal the fish and chips?" (D'Arcy, bless him, is trapped playing one of those characters who feels the need to announce his every movement: "we're coming inside" typifies his discourse.)
The title comes from an encoded phone call that Thomas makes on the run to Whitehall as Marc Streitenfeld's score pumps up the adrenaline. There's a hugely important topic on view here about the blurring of morality, and there are moments early-ish on where you start to wonder whether the whole thing has been intended as some sort of parable for the pitfalls of Brexit: Miss Rocholl ponders the "unforgiving" nature of England if you happen to be German, a sentiment shared by many Continentals in the aftermath of the referendum result. But before you can say the word "spy", Thomas is once again dashing somewhere new but not before the girls under his (albeit brief) care serenade him with "It's A Long Way to Tipperary". The redoubtable Dench, for her part, never breaks a sweat and she, and the film, are all the better off for it.
Nor is this film like too many others, given its gallopingly ludicrous capacity to convince less and less with every passing moment
rating
Explore topics
Share this article