Thor: Love and Thunder review - more like it from Marvel |

reviews, news & interviews
Thor: Love and Thunder review - more like it from Marvel
Thor: Love and Thunder review - more like it from Marvel
Taika Waititi's witty, wild sequel revives the MCU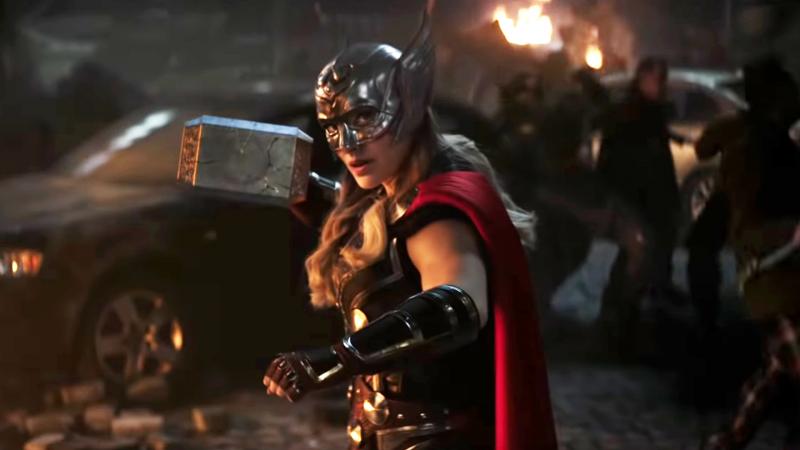 Hammer time: Natalie Portman as Dr Jane Foster/Mighty Thor
Twenty-eight films and 19 proliferating TV series in, the Marvel Cinematic Universe was becoming wearisome, testing fans' faith with grimly effortful new entries, and choking other sorts of film into the margins, like knotweed. But like the mid-20th century Western, superheroes are also a commercial template for anyone to tell any sort of story. When Taika Waititi's dry satirist's voice let rip on Thor: Ragnarok (2017), he combined all his and the genre's wild virtues.
And now, washing away the grim taste of Doctor Strange and the Multiverse of Madness, here he goes again. With Odin dead and the Norse gods' Asgard realm destroyed in Ragnarok, Valkyrie (Tessa Thompson) now rules New Asgard, a Norwegian village getting by on tourist trade re-enactments of past MCU dramas (step forward Matt Damon, Sam Neill and Luke Hemsworth as amateurish Asgardian thesps). Thor (Chris Hemsworth) meanwhile combines Zen retreats with self-described "classic Thor adventures" alongside the Guardians of the Galaxy (cue bromance with Chris Pratt's fellow bumptious Alpha male Starlord).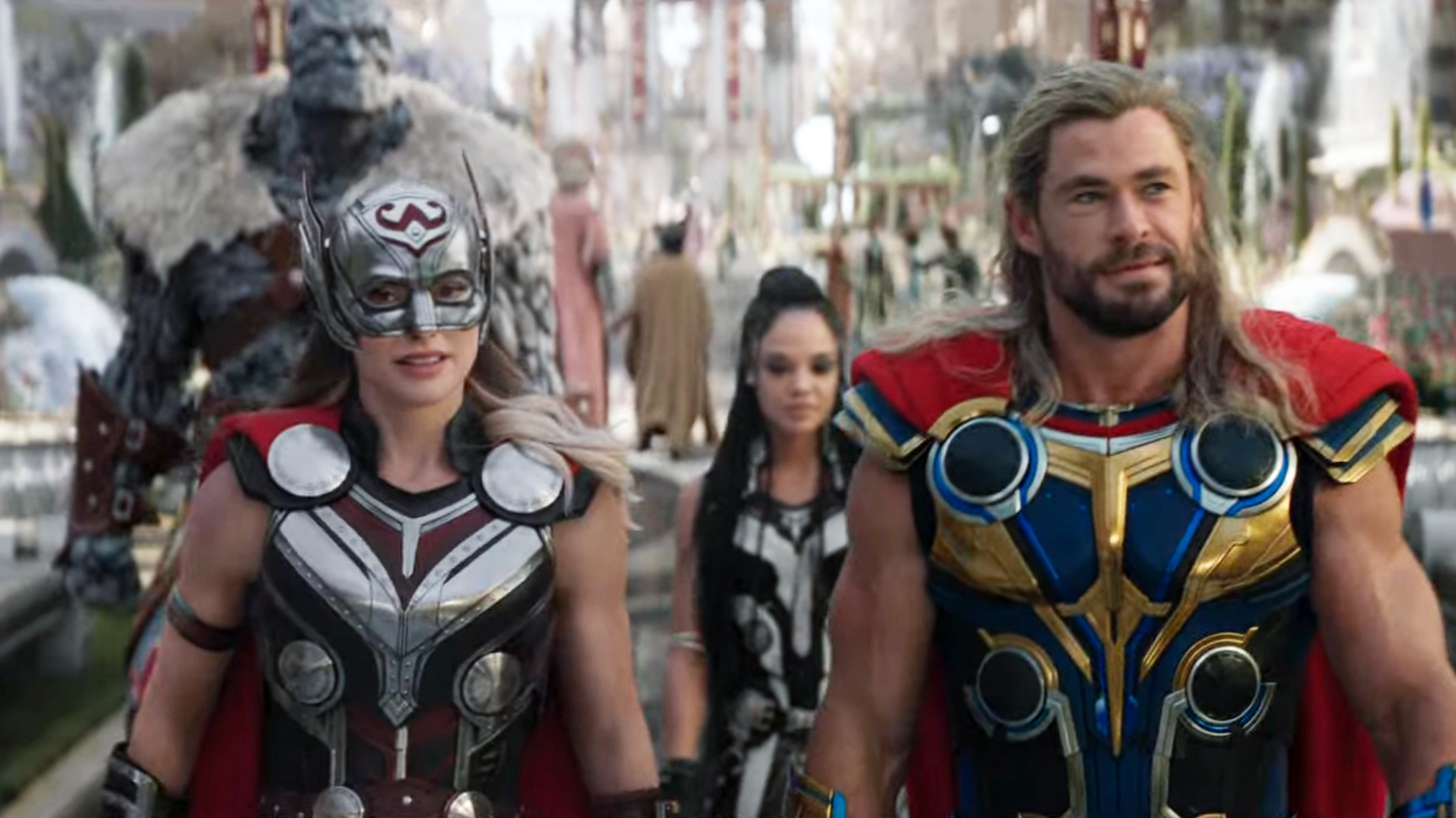 Thor's Earth love Dr Jane Foster (Natalie Portman, pictured above left with Hemsworth), almost wholly forgotten since the first two Thor films – which, Tom Hiddleston's Loki apart, now seem about a different, duller Thunder God – is now a science superstar, but steadily declining from cancer. Thor's shattered hammer Mjolnir offers hope of a mystical cure, but instead makes her a second, somewhat gauche Thor.
Bone-white, pustulant Gorr the God Butcher (Christian Bale, having something suspiciously like fun, pictured below) is meanwhile on a self-descriptive revenge mission against "a world of suffering and pain, ruled by wicked gods". Thor seeks help from Russell Crowe's Zeus – even more ripely scene-stealing than Jeff Goldblum's Ragnarok riffs – who, stripping Thor of his disguise, strips Hemsworth's divine bod bare, giving us a rear eyeful. Zeus's handmaids, favoured with the front, faint en masse.
Waititi aims scenes squarely at real kids, letting mild swearing slide alongside shivery scares, as Gorr has Asgard's children snatched from their beds into a spidery bone-cage headed for the Shadow Realm, like Chitty Chitty Bang Bang's Child Catcher prison-cart, or Pinocchio's conveyance to Pleasure Island.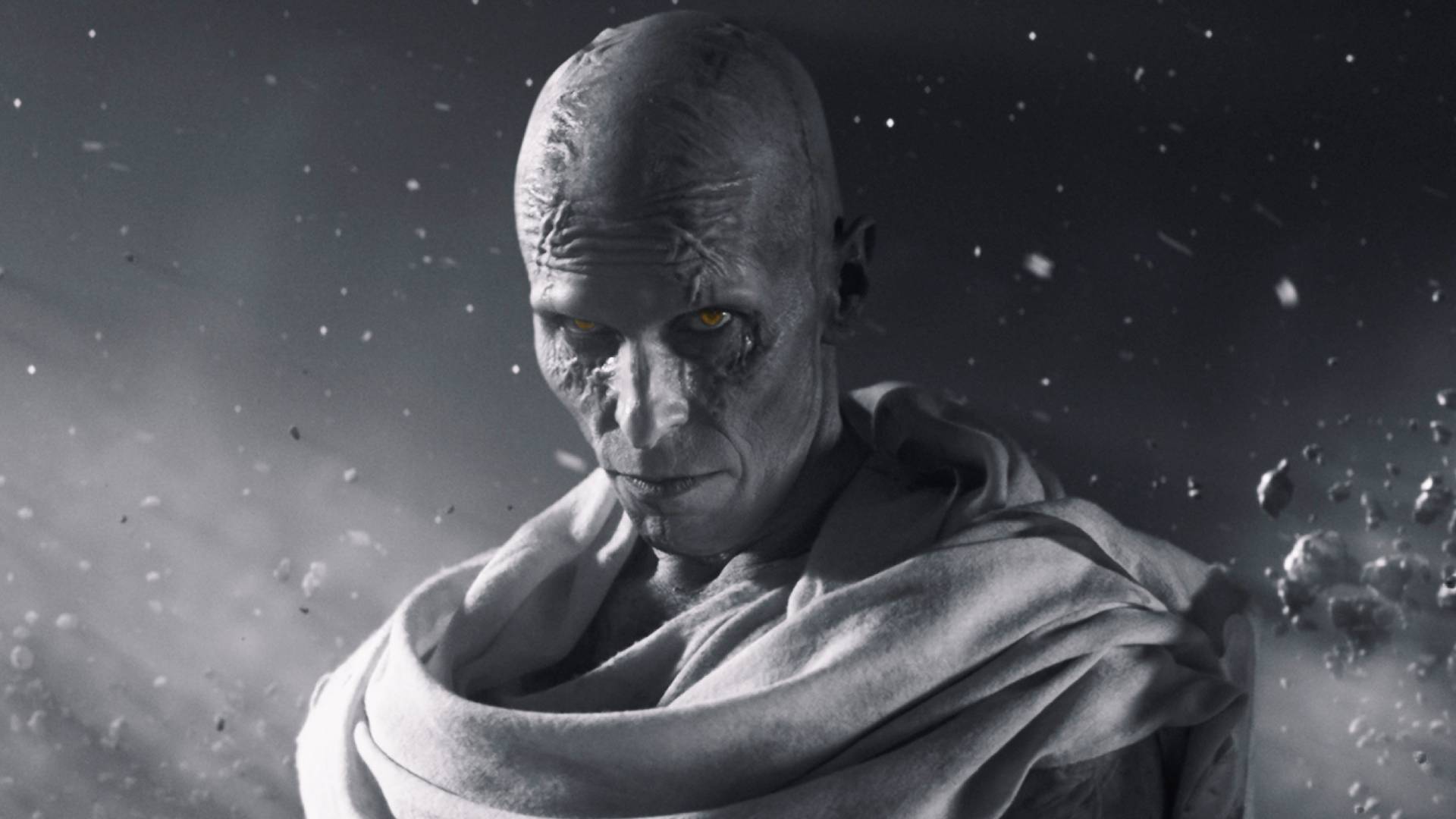 Marvel's diversity drive, which has so outraged some keyboard warriors – somehow ignoring the comics' consistent if cautious liberal sympathies and racial inclusiveness since the '60s – is empathetically natural to Waititi, a Jewish-Māori Kiwi in Hollywood, from Thor's absurd yet securely masculine homemaking skills to New Asgard's multi-planet refugees.
Waititi's direction comfortably rides his writing's tonal shifts, as it notably did in Jojo Rabbit, his divisive but sincerely funny and moving anti-Nazi kids' film. Here, Jane Foster's rekindled love for Thor and cancer decline blend with an otherwise breezily hilarious action film.
Where its MCU predecessor, Doctor Strange in the Multiverse of Madness, was sclerotic with continuity complications and leadenly surreal, Thor: Love And Thunder flies free, while retaining just enough metal-scored hero mayhem (with Waititi wanting '80s vibes, Guns N' Roses replace Ragnarok's Led Zep). In a franchise system which mostly exploits auteurs, Waititi's Thor Universe is proudly personal. This cosmic comedy about love recalls how exhilaratingly imaginative superhero stories can be.