Three Thousand Years of Longing review - be careful what you wish for |

reviews, news & interviews
Three Thousand Years of Longing review - be careful what you wish for
Three Thousand Years of Longing review - be careful what you wish for
George Miller lets the Genie out of the bottle in modern-day fantasy romance
Saturday, 03 September 2022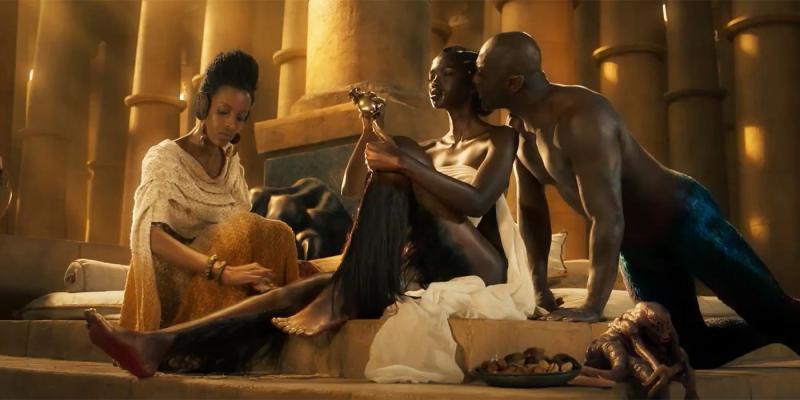 'Byatt's female characters struggle with the restrictions imposed on them by desire, love and the conventions of their gender'
Before there was cinema, there was story-telling around the fire with those who could spin the best yarns, conjure the most vivid visions, winning the love of their audience. George Miller has been bringing innovative and entrancing stories to the screen ever since his debut with Mad Max in 1979, and has never limited himself to one genre.
The Australian director, now in his 70s, has given us not only action heroes in post-apocalyptic landscapes but also a sagacious pig in Babe and dancing penguins in Happy Feet. Along the way, he cast three beautiful actresses as sorcerers competing for the devil's attention in The Witches of Eastwick. It wasn't Miller's most critically acclaimed film, too adult and talky for the fantasy fans, too fantastical for audiences expecting the social satire of John Updike's original novel.
A similar reaction may well happen to Three Thousand Years of Longing; the movie struggles to know quite who its audience is and how to please them. It's a talk-fest about love and desire that takes place between two people in a hotel room (don't worry, it's not a reprise of Good Luck to You, Leo Grande with its preachy claustrophobia). But it's also a high-end fantasy movie drawing on the antique Persian folk tales known as One Thousand and One Nights. Lavish costumes, fabulous sets and extraordinarily effective CGI evoke the mythical world of djinns and sultans, desperate concubines and scheming despots. Miller optioned AS Byatt's 1994 book of fairytales, The Djinn in the Nightingale's Eye several years ago and has extracted its key characters for his script with Augusta Gore.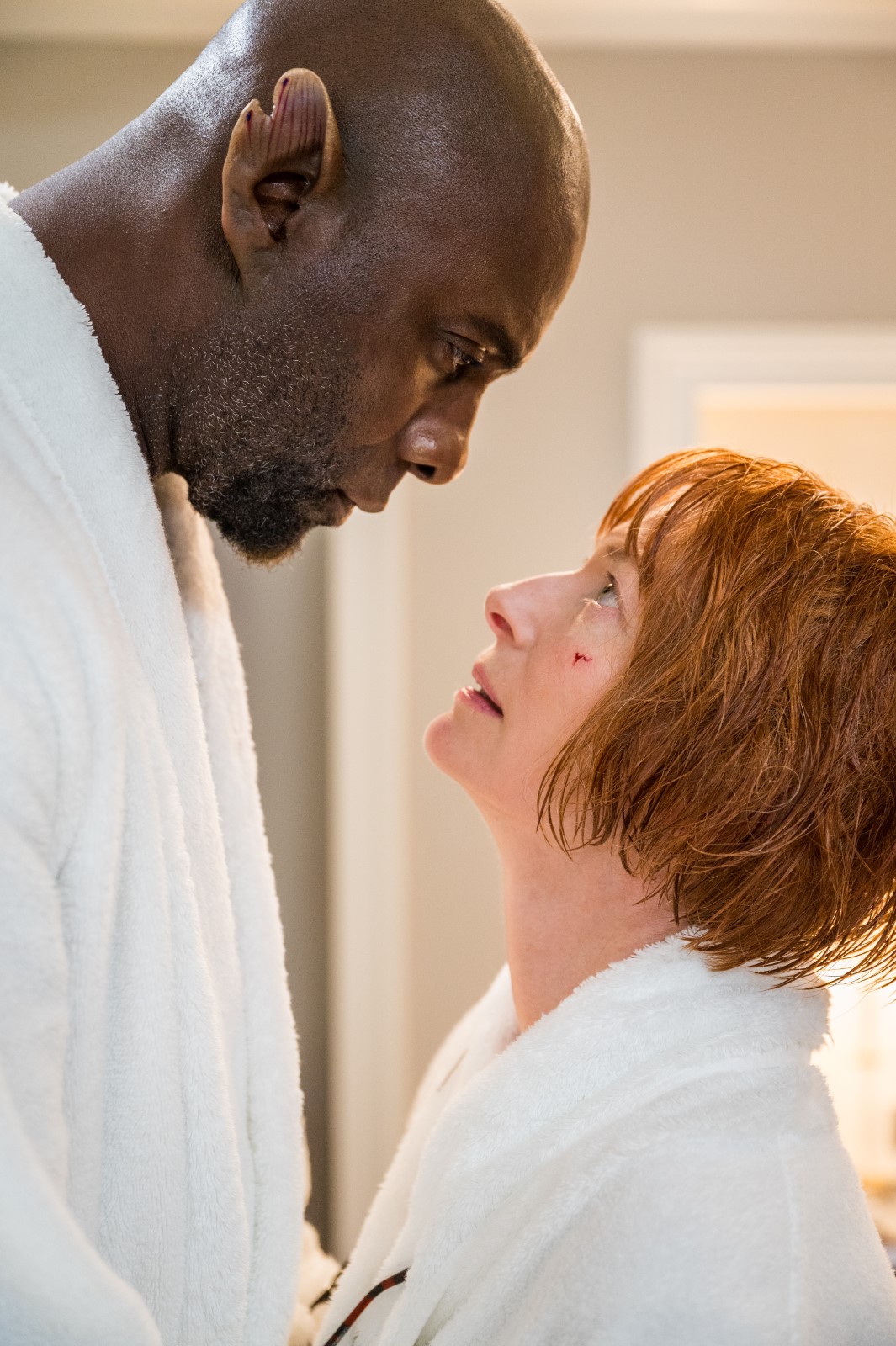 Tilda Swinton plays Alithea, a northern academic, who specialises in the connections between stories ancient and modern. A little prim but beautifully dressed and groomed, she's content with a divorced and childless life that leaves her free to study and travel. At a "narratology" conference in Istanbul, Alithea is troubled by visions but it's nothing on the turmoil unleashed when she picks up a little blown-glass bottle in the Grand Bazaar and releases the Djinn (pictured left, Idris Elba with Tilda Swinton). A giant figure with shaved head, serrated ears and lavishly hirsute legs, he initially overwhelms her hotel room but soon assumes a respectable scale and dressing gown. The Djinn wants to grant her the traditional three wishes, but she knows from all her studies that taking that path rarely ends well. Instead he can tell her from lived experience the stories Alithea has only known as ancient texts and she will wait to make her wishes wisely. Elba and Swinton are a pleasure to watch on screen; two beautiful, clever adults sparring conversationally and falling in love. You know the drill, it could be Katherine Hepburn and Spencer Tracey, Lauren Bacall and Humphrey Bogart – but here interwoven with fantasy sequences.
Filmed on sets in Sydney during Covid (signalled by occasional mask wearing in the modern day scenes), Miller has managed nonetheless to create an alluring Istanbul (the shimmering Bosphorus and labyrinthine Topkapi Palace feature alongside the ultra-modern airport and conference centre). There's also an idealised London when Alithea brings her Djinn back to her beautiful Primrose Hill house (how did she afford that on an academic's salary?), but it's the lavish fantasy scenes that show Miller at his best.
Byatt's stories focus on female characters (the Queen of Sheba who first consigns the Djinn to his bottle, Gulten, an ambitious concubine, and Zefir, with her Michelangelo-like visions of flying machines). They each struggle with the restrictions imposed on them by desire, love and the conventions of their gender. Miller has brought Byatt's heroines to the screen as vividly as he conjured up Tina Turner's ferocious Auntie Entity and Charlize Theron's Furiosa in the Mad Max films and it would be intriguing to know what the original author thinks of the director's vision. But in the meantime, Three Thousand Years of Longing is a treat for anyone who loves ambitious visual film-making, albeit with quite a lot of talking.