Five Short Blasts, Brighton Festival review - atmospheric boat trip is set adrift |

reviews, news & interviews
Five Short Blasts, Brighton Festival review - atmospheric boat trip is set adrift
Five Short Blasts, Brighton Festival review - atmospheric boat trip is set adrift
Seafaring sound installation loses its location, but keeps its point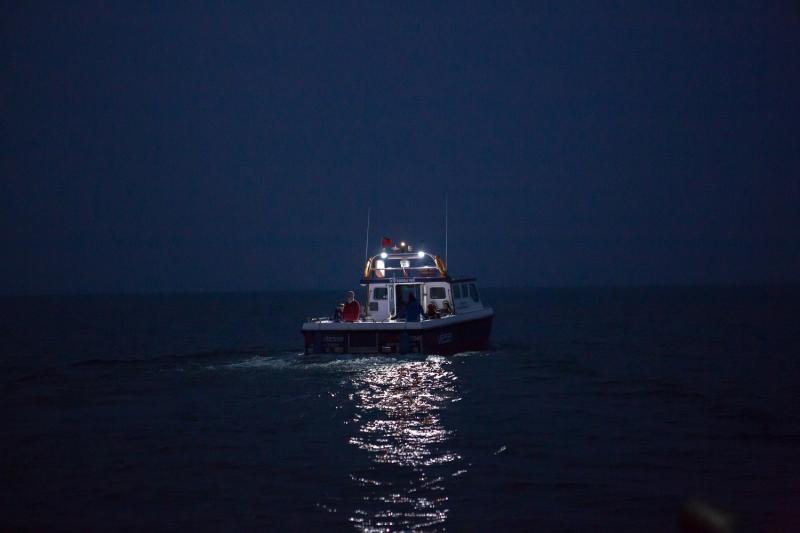 All at sea: an Australian sound installation meets the English Channel
Few Brightonians now set off in boats from what was formerly the fishing village of Brighthelmstone. Not many of us even get as far as the Pier.
Few Brightonians now set off in boats from what was formerly the fishing village of Brighthelmstone. Not many of us even get as far as the Pier. Brighton Festival director Kate Tempest's mission to reach the city's far-flung corners was therefore well-served by Five Short Blasts: Shoreham, in which Australian artists Madeleine Flynn and Tim Humphrey turned a boat into a sound installation built from the culture and ambience of Shoreham-by-Sea, which would cast off into the English Channel. Choosing Shoreham, a separate and very different town and East Sussex's main fishing harbour, enriched the festival. Unfortunately, through no fault of the artists, last-minute logistics have banjaxed all that. Instead, we find ourselves in Brighton's unloved Marina, where yuppie yachts, not fishing boats, are the favoured mode of transport.
It would normally take Mr. T-style drugging to drag me to this denatured concrete hellhole filled with chain restaurants, whose design makes pedestrian escape futile. The trip's first pleasure is that our small boat quickly turns its back on the Marina, in favour of the open sea. Apart from a companion boat and its 10 festivalgoers behind us, there is no other vessel to be seen.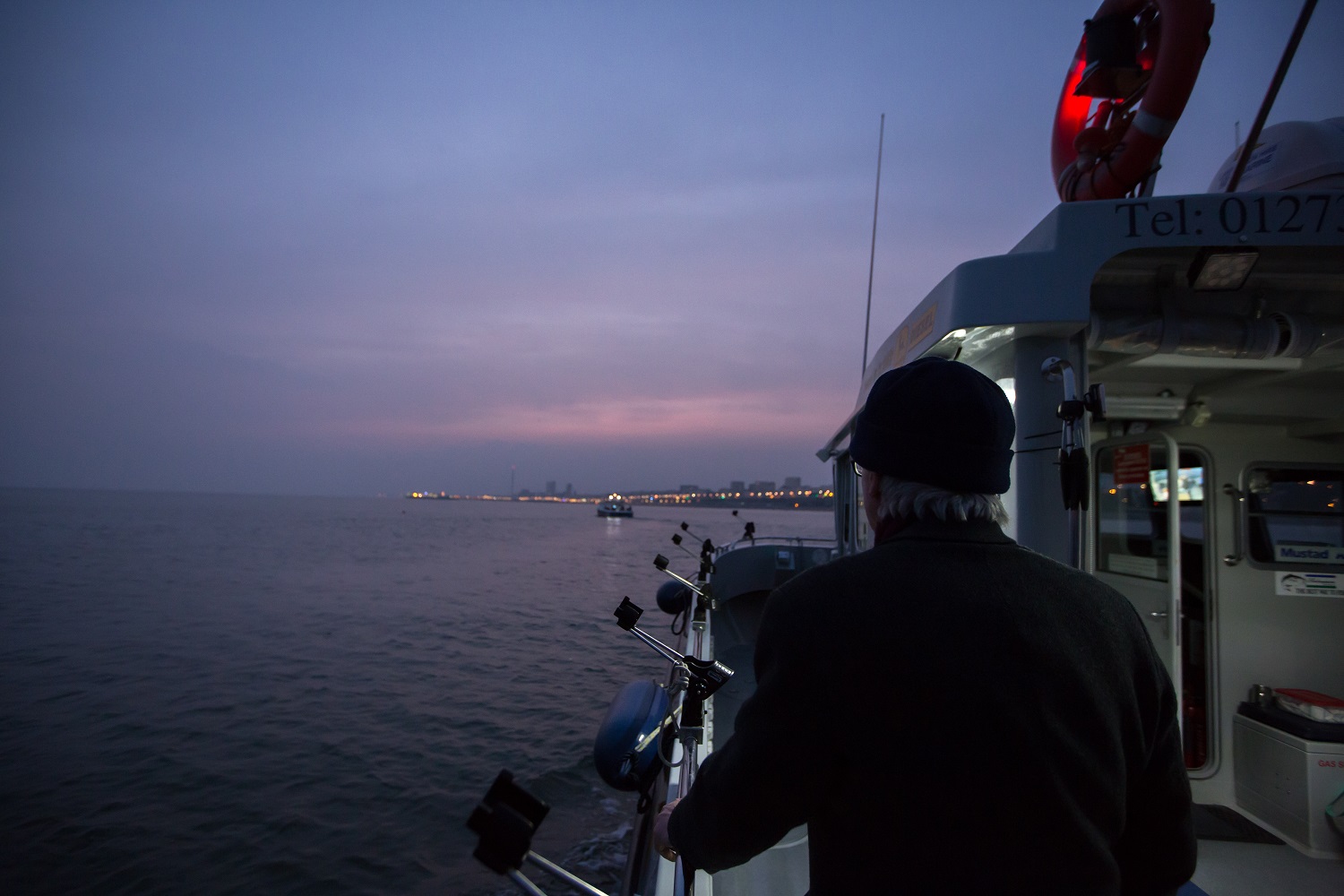 A short-range radio broadcasts chiming church-bells, guitar and electronic ambience, and allusive poetry and local interviewees which still unmistakably describe Shoreham. "Resting in coffins, that were trees," goes one line; "The wreaths are removed…the roads are resurfaced, and the planes are flying low again," another coolly records. The Shoreham Air Show crash which killed 11 and horrified the town in 2015 is unmistakably recalled.
Flynn and Humphrey premiered Five Short Blasts in the Port of Melbourne and Lower Yarra River, and this local adaptation gains documentary strength from its interviewees' sometimes frightening explanations of their life on the water: the fear of the tide, "the horrible one at night", for those out fishing or on lifeboats, and the big ships' propeller blades vibrating the steel in much smaller boats' holds. You can listen, or simply stand and feel the waves beneath you, as we set course along the sun's orange beam reflected in the water.
Five short blasts are the nautical signal warning of possible collision, and a child's voice periodically interjects with urgent threat ("Point to the casualty – fire rocket!"). The poetic narrative (by Tony Birch, Tim Crouch and Julia Crouch) ends thinking of refugee boats, which ask of us on this island which turns its back on those lost at sea, "Are we human?"
Tea and biscuits are handed out as we return, and the cliffs and the benighted Marina replace the sea's seemingly infinite horizon. The bells, guitars and brass build towards a cacophony, matching the sudden feeling of gained speed as the boat passes solid objects for the first time in almost an hour.
Such shifts in perception and perspective make Five Short Blasts worth its Festival-long run. It is, though, partially holed below the waterline by its separation from the town it is for. Instead of walking back into a Shoreham we've been awoken to, it's the concrete of the multi-storey car park.
We find ourselves in Brighton's unloved Marina, where yuppie yachts are the favoured mode of transport
rating
Explore topics
Share this article