AIM Awards 2020, SBTV review - a game attempt to rewire awards ceremonies |

reviews, news & interviews
AIM Awards 2020, SBTV review - a game attempt to rewire awards ceremonies
AIM Awards 2020, SBTV review - a game attempt to rewire awards ceremonies
Without tables full of increasingly tipsy industry folk, how do awards work?
Music awards shows are a strange beast: part window display, part industry conference and part party. Especially if you don't have Brit Awards or Mercury Prize budget to create a whizz-bang spectacle, the ceremonies can be an interminable pileup of attempts to earnestly celebrate both musicians and behind-the-scenes figures, in front of a room full of increasingly drunk and impatient people.
The pandemic, though, requires something different. With the announcements and performances on a live video stream, and extra interviews and video clips on an app, the Association of Independent Music had a chance to upend the format.
And it kind of worked. From the kick-off of Little Simz (pictured right) performing in a series of virtual landscapes, radiating the confidence which has steadily increased through her career, there was an eerie air, but also a strong sense of celebrating a diverse and (until COVID-19) thriving industry. The lists of nominations were packed with BAME artists, with a particularly great showing from young British jazz artists and labels. This felt unforced, and representative of some major and long overdue shifts happening in independent music.
This was palpable in performances too. AJ Tracey and Mostack delivered a new track – again on a virtual stage set, this time of giant fast food – with utmost nonchalance but deadly precision, demonstrating just how advanced and subtle post grime UK rap technique has become. Arlo Parks (pictured below), celebrating her 20th birthday, with equal understatement demonstrated both why she's such a fast rising star, and how nonexistent the boundaries between indie, soul and pop can be in 2020.
Even better still, the ceremony ended with two glorious studio Afrobeat jams in tribute to the great Tony Allen, put together by Ezra Collective's Femi Koleoso. One of these featured Damon Albarn adding some beautiful keyboards, and slightly less necessary vocals. Meanwhile, representing the old guard was a performance from their respective homes by Erasure, who looked for all the world like two old pub eccentrics, but were on glorious form, Andy Bell's voice especially shining.
Acceptance speeches and montages made from phone footage did give the non-performance parts a bit of an air of a Zoom meeting – but then that's 2020. In the celebrations of labels and industry figures, there were stark reminders that most of the industry itself consists of spectacularly nerdy people whose speaking style is defined by lives of endless meetings. Quite worthy and even endearing, if you're part of that industry, but not great telly.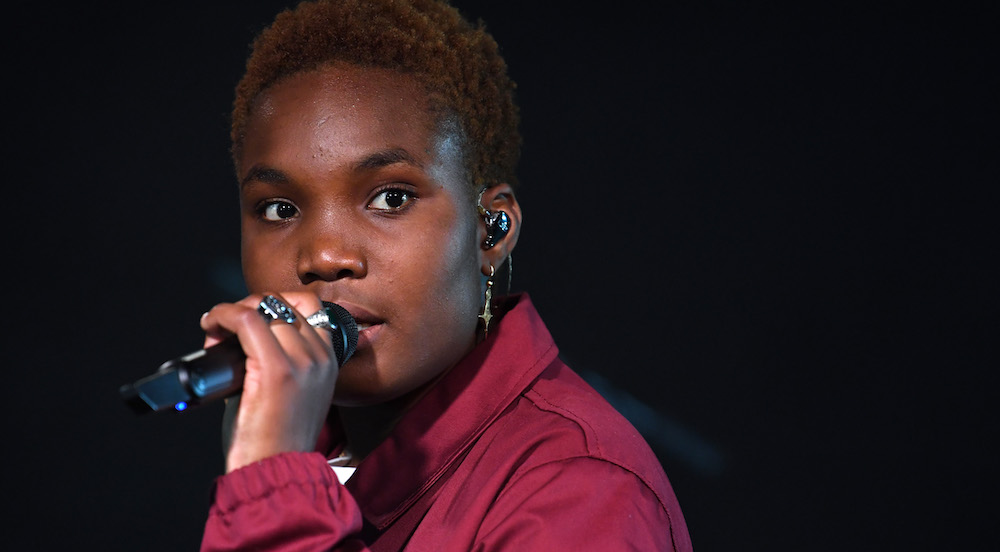 One sequence in particular stood out: the acceptance for Label of the Year from Jazz Re:freshed, and the following heartfelt tribute to the much loved UK rapper Ty who has released on the label was hugely mature, professional and passionate. Like some of the performances, it showed how easy it is to use low tech but produce something worth watching if you put your head and heart into it. In comparison a tribute to the great DJ, remixer and raconteur Andrew Weatherall that followed felt sadly rushed and tacked on.
Radio 1 / 1Xtra's Tiffany Calvert worked gamely to maintain a live atmosphere while speaking on an empty (virtual) stage – and in fact she and the award recipients were notably less stiff than most speakers at "IRL" awards. Speeches were kept short, and the extra videos on the app meant you could tailor your experience. However, this was still ultimately a direct transplant of the live awards format online; like IRL awards, the industry's innate nerdiness meant there was plenty of awkwardness.
Nonetheless, it was a lot more fun to watch than your usual ceremony, and given the confidence and celebration in the music, and the possibilities opened up by multi-screen streaming, it suggested a lot of interesting ways forward. This was a reaction, in haste, to an unprecedented situation. Hopefully a lot of people in the music world will have been watching, and will have taken a lot of useful lessons for online broadcasting for a world where independent music culture is simultaneously in crisis and full of more promise than for many years.
It was a lot more fun to watch than your usual ceremony, and given the confidence and celebration in the music it suggested a lot of interesting ways forward
rating
Share this article