CD: Fetty Wap - Fetty Wap |

reviews, news & interviews
CD: Fetty Wap - Fetty Wap
CD: Fetty Wap - Fetty Wap
Hip hop's biggest new star covers the same old lame ground
Thursday, 17 September 2015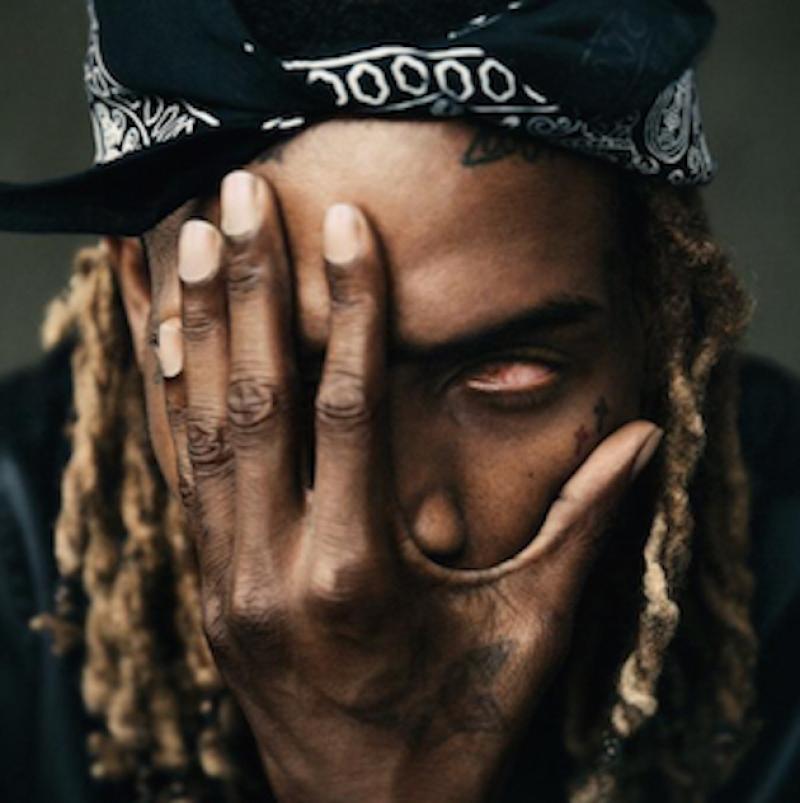 All wapped up in himself
Fetty Wap is the biggest new name in hip hop. His song "Trap Queen" has been on the UK charts for nearly six months and sold two-and-a-half million downloads in the US alone. The singles released since have established him as an artist capable of commercially holding his own with the very biggest, as stars such as Kanye West and Jay-Z have keenly acknowledged.
Born William Maxwell II 24 years ago, he hails from Paterson, New Jersey, an area he refers to in songs as "the Zoo" (he has the nickname "Zoovier" tattooed on his face). He lost an eye to glaucoma as a child, giving him an appearance that accentuates his gangster image. Credentials established, then, what of his debut album?
Fetty Wap's vocal style veers between a drugged slur borrowed from his southern hip hop hero Gucci Mane, and nasal, whiney R&B loverman singing, all rendered eardrum-piercing via Autotune. Both halves of Fetty Wap's name are slang for money so it's no surprise he harps on about that relentlessly, the getting of it and the unimaginative spending of it (notably on "Lambo"s). Other lyrical concerns include baking up street drugs and smoking marijuana. On "I Wonder" he even suggests a good blast of cat-pissy skunk might make a nice aftershave ("I love the weed, blow that odor/You smell the loud - that's my cologne").
Elsewhere, it's all about his boys, variously the Remy Boyz, the RGF (Real Good Fellas) and the Zoo Gang, as well as their Glocks, threatened violence and women (he's misogynistic, but not rabidly). As far as the music goes, Fetty Wap likes the idea of trap, and the best of his music, such as the squelchy abstractions at the end of "Again" and the sparse blend of soulful vocals and percussion on "Time" hint at future potential. Unfortunately, right now he's mostly very boring, yet I can imagine his aspirationally drab, supposedly streetwise clichés appealing in British cities and suburbs. They should just stick to playing "Trap Queen" again and again and again on their tinny phone speakers, because that's basically what this is for 11 tracks.
Overleaf: Watch the video for "Trap Queen"
Both halves of Fetty Wap's name are slang for money so it's no surprise he harps on about that relentlessly
rating
Share this article