Music Reissues Weekly: Bob Stanley / Pete Wiggs Present Winter of Discontent |

reviews, news & interviews
Music Reissues Weekly: Bob Stanley / Pete Wiggs Present Winter of Discontent
Music Reissues Weekly: Bob Stanley / Pete Wiggs Present Winter of Discontent
Saint Etienne-compiled series of do-it-yourself aural postcards from post-punk's liminal zones
The Door and the Window take their place on the production line, as seen on the cover of their 1979 'Production Line' EP
At some point in 1979 a duo called The Door and the Window are playing a London Musician's Collective show in a large brick building along the road from Cecil Sharp House in Camden. One of them has a synthesiser, probably a WASP. The other has tape recorders and a guitar. The inscrutable noise made features clanks, grinding and drones.
On a Saturday night in either 1979 or 1980 a band called Exhibit "A" are playing Covent Garden youth club The Central London Youth Project. It's in a basement along Shelton Street, so is usually called "The Basement." They're young, and deal in a jagged yet logically constructed music suggesting some familiarity with Swell Maps.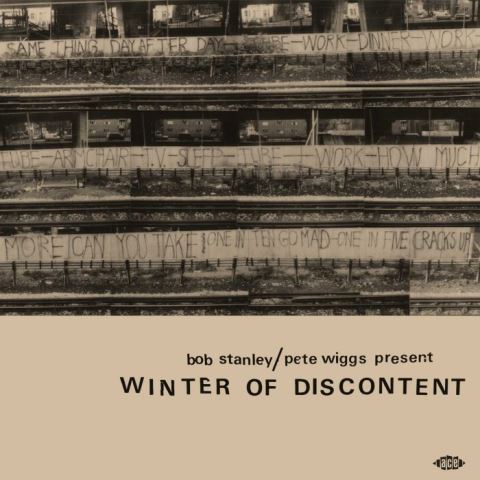 Buzzcocks play punk's prime showcase The Vortex on 4 July 1977. They are the headliners, though Johnny Thunders's Heartbreakers go on after them. Another Manchester band called The Fall are on the bill. What they trade in is indecipherable. It's not punk, and doesn't seem to be anything else. Their clothes are some steps down from C&A chic. Their singer appears to be declaiming in words delivered backwards. It is perplexing,
Later, probably April 1981, a band with two ex-members of The Fall are on at The Moonlight Club in West Hampstead. Blue Orchids have issued "The Flood" and "Work", both great singles which, though a bit Fall-ish, are psychedelic in a bad-trip way. Live, they're a whizzy rush of trebly scratchiness.
All these snapshots come from the fallout from the UK's punk boom. Some bands pursued the fast 'n' loud blueprint. Others pushing through the door opened in the period's chaos were intent on following their own paths. The turmoil allowed anyone with a voice a chance for it to be heard.
The 24-track comp Bob Stanley / Pete Wiggs Present Winter Of Discontent digs into this version of the period by gathering a bunch of mavericks from 1978 to 1981 including, yes, The Door and the Window, Exhibit "A", The Fall and Blue Orchids along with the post-Mark Perry Good Missionaries, Human Cabbages, Karl's Empty Body, Performing Ferret Band and Thin Yoghurts. As well as The Fall, the star names are The Mekons, The Raincoats, the pre-fame Scritti Politti and Television Personalities. Fatal Microbes and Zounds are intermediately known names.
Around then, there was never any knowing what might come next, what some individualist would come with and whether they'd crop up before an audience somewhere. Surprises were rife. Of course, some folks never made it to a stage or didn't want to – getting a record or cassette out was enough. A play on John Peel was akin to being awarded the Nobel Prize. All a world previously dissected with depth and gusto by Chuck Warner's for-real seminal series of Messthetics compilations. Winter Of Discontent is a less daunting take.
Here, the words Winter Of Discontent are co-opted to mirror the discontent endemic to the tracks selected. In his introductory essay in the booklet, author and (with Pete Wiggs) Saint Etienne member Bob Stanley says "the 'discontent' expressed by these recordings was with society as a whole at the end of the 70s. No subject matter was taboo: oppressive maleness (Scritti Politti); deluded Britishness (TV Personalities); gender stereotypes (Androids of Mu); nihilistic youth (Fatal Microbes); capitalism (Raincoats); alcoholism (Thin Yoghurts); pacifism (Zounds). At the same time, the band names (Performing Ferrets) and those of individual members (Andrew Lunchbox) had enough Dada daftness to avoid any accusations of solemnity".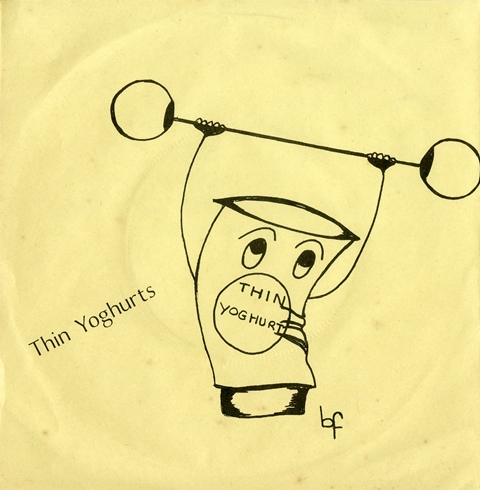 He continues, "the sound was often art school-based, a kind of urban British folk inspired by Vivian Stanshall, Syd Barrett and music hall. It related to punk in the way skiffle had to rock 'n' roll; instrumentation often included redundant keyboards, kazoos or household implements". The comp's unifying strapline is "Deep magic from the late 70s heyday of British DIY".
While the spirit throughout is do-it-yourself, some of these bands were signed to labels and had producers so were not strictly DIY concerns. Blue Orchids and The Raincoats were on Rough Trade, The Mekons were on Fast, Fatal Microbes on Small Wonder, Zounds were with Crass's label. Tarzan 5 were on a label run by Au Pairs's manager. No such enabling restrained the music though.
What's gathered in this smart release are – in keeping with a lot of the original cover art – 24 flavours of musical art brut, testifying to unfiltered and unconventional creativity. There's no one sound, little stylistic convergence. Track-by-track scrutiny is redundant. It's enough to know that these self-defined worlds were just that. Any records which emerged were postcards from the liminal zones of what'd later be dubbed post-punk.
Next week: Padang Moonrise - The Birth of the Modern Indonesian Recording Industry
There was never any knowing what might come next, what some individualist would come with and whether they'd crop up before an audience
Share this article