Music Reissues Weekly: Tribal Rites of the New Saturday Night |

reviews, news & interviews
Music Reissues Weekly: Tribal Rites of the New Saturday Night
Music Reissues Weekly: Tribal Rites of the New Saturday Night
Significant collection soundtracking what really inspired 'Saturday Night Fever'
One the striking paintings by James McMullan which originally illustrated Nik Cohn's 'Tribal Rites of Saturday Night' feature
"It all started with a June 7, 1976 article in New York magazine about Queens, New York working-class young adults who flocked to a local disco in platform shoes and outlandish clothes to perform organized dances. [Bee Gees manager] Stigwood read Tribal Rites of Saturday Night, and immediately bought the rights from the author, seminal rock critic Nik Cohn."
America's Library of Congress entry for the copy of the Saturday Night Fever soundtrack album it holds lays it out – the 1977 film was based on a magazine article which began "Over the past few months, much of my time has been spent in watching this new generation. Moving from neighborhood to neighborhood, from disco to disco, an explorer out of my depth, I have tried to learn the patterns, the old/new tribal rites. In the present article, I have focused on one club and one tight-knit group which seem to sum up the experience as a whole. Artist James McMullan also spent many hours observing this development, but his paintings, reproduced here, are less specific; although they deal with the same locations and group, they are generalized images of these Saturday night rituals."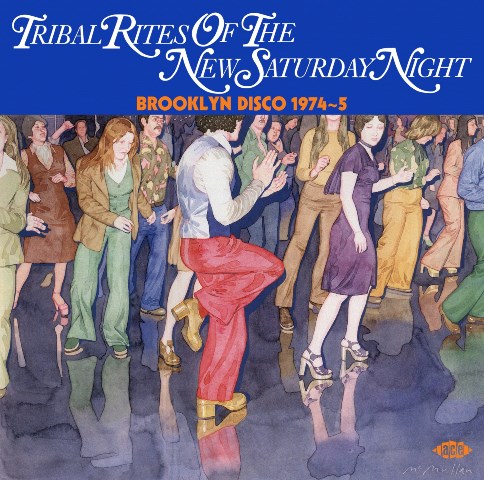 It went on: "Everything described in this article is factual and was either witnessed by me or told to me directly by the people involved. Only the names of the main characters have been changed."
In spite of this, in 1997, Cohn revealed to New York that what he wrote was made up. The people and the behaviour described were based on what he knew of mid-Sixties British mods. Nonethless, what wasn't made up was the New York disco, 2001 Odyssey, the magnet attracting the night owls he was writing about. Supposedly, Cohn first arrived there in August 1975 to find a fight going on so he got back in the car to retreat to the more familiar setting of Manhattan.
It's become an oft-commented on modern pop-cultural folk tale: one where apparent reportage was actually a yarn spun to characterise what its author thought would be right for the printed page.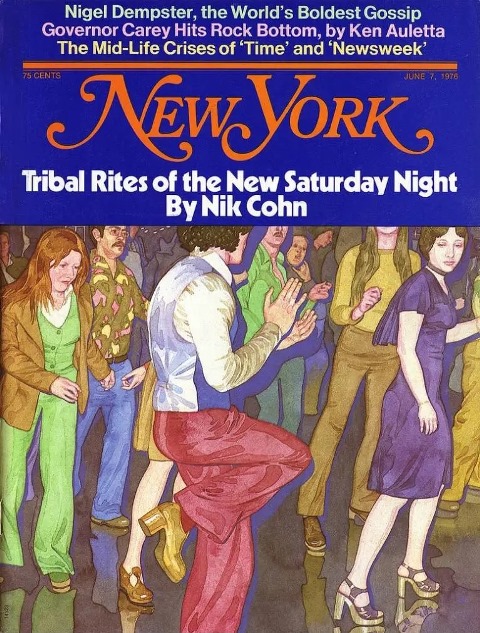 However Cohn did what he did, what he wrote was turned into an era-defining film. According to the Library of Congress entry, the album "sold 25 million copies between 1977 and 1980, which at that time was the most copies sold of any sound recording since sound recording began". Saturday Night Fever still resonates, as does – through it – Tribal Rites of Saturday Night. (pictured left, the issue of New York magazine with Nik Cohn's Saturday Night Fever-inspiring feature)
Until now, what's been missing is the music; the music heard in the places Cohn sought to evoke. The Saturday Night Fever soundtrack related to the film and was not about aural verisimilitude. There have been compilations dedicated to pioneering DJ Tom Moulton, who invented the extended disco mix, heard by audiences at a Fire Island club where he DJed in the pre-Saturday Night Fever period. But there hasn't been a one-stop aural account of what soundtracked the dance-floor moves of Cohn's figurative characters.
Tribal Rites of Saturday Night: Brooklyn Disco 1974-5 is an astute, long-overdue gap-plugging 22-track set compiled and annotated by writer, musician and Saint Etienne band member Bob Stanley. Its cover is a lovely tribute to the relevant issue of New York. In his essay in the accompanying booklet, he notes that although Cohn mentioned a few records what's heard otherwise draws from Vince Aletti's contemporaneous Disco File column in the music trade paper Record World. Music historian Bill Brewster uncovered these articles and their associated listings for his must-have book The Disco Files.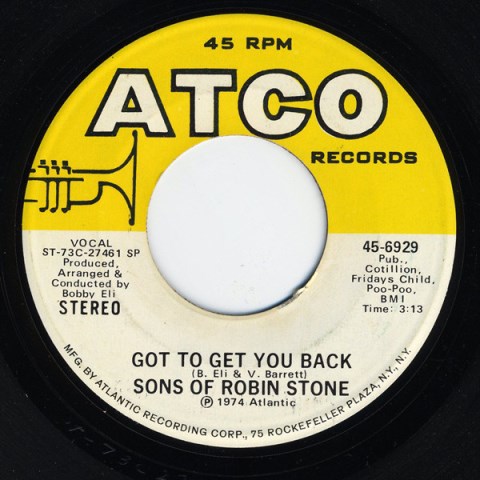 Bluntly put, the Tribal Rites comp collects some of the greatest popular music ever made. Blue Magic's aptly titled" Welcome to the Club", issued in 1974, is amazing – a proto-"The Hustle" guitar (the pattern Chic deconstructed and later ran with), jazzy keyboards, lush Philly-style strings, unstoppable forward motion and Stylistics-leaning vocals coalesce into fantastic, irresistible whole. Sons Of Robin Stone's "Got to Get You Back" (1974 – Moulton did a wonderful extended mix of it) is equally stunning, smooth too and sophisticated. It doesn't matter which track is mentioned or whether names are familiar, everything here is a mind-blower.
In his text, Stanley quotes from an interview with James McMullan conducted by Alex Belth. McMullan drove the car for Cohn's field trips recalls that after the curtailed 2001 Odyssey visit in August 1975, they went to three other clubs, visiting each of them twice. Cohn, he says, did go on his own to other clubs. All while Patti Smith, The Ramones, Television and the rest were burning-up Manhattan – at a time when Record World's Vince Aletti said there were 200 to 300 disco clubs in New York; when, as Stanley notes, "disco" was initially a place rather than a tag for the music. Of the CBGB's scene bands, the Bohannon-influenced Talking Heads were tuned-in to what was moving greater New York as were, to a degree, Blondie. It is unlikely anyone on the dance floors of The Loft, The Tenth Floor or The Flamingo – clubs documented by Aletti – were fussed with what was going on at The Bowery. The two worlds were autonomous.
What this all adds up to? Half-way through 2023, the assiduous, tantalising Tribal Rites of Saturday Night: Brooklyn Disco 1974-5 is, so far, the year's most noteworthy archive release.
Next week: Discover Who I Am - box set dedicated to jazz auteur Blossom Dearie's UK recordings

'Tribal Rites of Saturday Night: Brooklyn Disco 1974-5' is, so far, this year's most noteworthy archive release
Share this article