New Music CDs Round-Up 11 |

reviews, news & interviews
New Music CDs Round-Up 11
New Music CDs Round-Up 11
Top CDs of the month including Tom Jones, MIA, Arcade Fire, Cheikh Lo and Caitlin Rose
Tom Jones: Belter re-invents himself
CD of the Month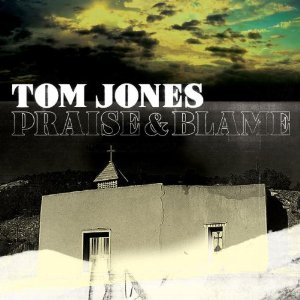 Tom Jones, Praise & Blame (Universal/Island)

by Adam Sweeting

Reinvention is all very well, and indeed indispensable for any career that aims to last longer than a series of X Factor, but you can have enough of seeing Tom Jones hamming it up with Robbie Williams or Cerys Matthews or Stereophonics. Jones seems to have reached the same conclusion. On his last outing, 2008's 24 Hours, he circled back towards his traditional strengths, revisiting some of the musical styles he became associated with in the Sixties and Seventies but with the aid of a submerged iceberg of production tweaks and digital electrickery.

This time, the venerable belter has thrown caution to the winds and squared up to a stark collection of soul, blues and gospel material armed only with a basic guitars/drums/keyboards ensemble and, most importantly, That Voice. There are obvious comparisons to be made with Johnny Cash and his dramatic eleventh-hour reinvention at the hands of producer Rick Rubin, though perhaps they're not as illuminating as they initially seem. Cash, less than chuffed with the way he'd been treated by ignorant record companies and also wracked by multiple health problems, seemed to be consciously drawing his own line in the sand for posterity, and taking it to the wire in a blaze of hell-or-high-water glory. It was like Abraham Lincoln in the middle of Custer's last stand.

Jones, on the other hand, can't help radiating an indestructible lust for life and good humour which allows him to remain buoyant even in the midst of songs about hellfire, death or destitution. The indecently robust 70-year-old protests that the songs don't betray any morbid obsession with his own mortality, adding that "I'd like to hit 100 if I could." He's still up for a challenge, and sets himself one of his sternest tests with the opening song, a thunderously doomy take on Bob Dylan's "What Good Am I?" It creaks along like a funeral cortege over a tolling bass drum as Jones delivers the lyric in an agonised wail, metaphorically rending his garments asunder.
If you happened to be compiling one of those Mojo-like lists of Most Ill-Judged Opening Tracks, "What Good…" might score quite highly. Not that it doesn't belong on the album, since its self-flagellating lyric is of a piece with the disc's overall themes of faith and doubt, but a less self-confident artist would have kicked off with one of the more celebratory pieces. But the way that Jones has been performing "What Good..." every time he pops up on TV suggests that he regards it as a bellwether for the entire disc.Despite the presence of heavy-hitting studio musicians including Booker T. Jones, Benmont Tench from Tom Petty's band and country music traditionalists Gillian Welch and David Rawlings, the starkness of the recordings remains startling even after several listens. "Burning Hell", with its opening line about "going down to the church house", supports Jones' vocal declamations with no more than a buzzsaw guitar riff and a minimal drum rhythm. (See video, below from Later... with Jools Holland)

"Did Trouble Me" must be one of the tracks that spurred Island Records executive David Sharpe to send his much-leaked email complaining that the label hadn't paid good money to hear Jones "deliver 12 tracks from the common book of prayer", since it's basically a hymn for the first few bars, before changing gears into a bluegrass-tinged lope. "If I Give My Soul", written by country singer Billy Joe Shaver, is a weary prayer for redemption from a man looking back over a life ruined by drink and playing music with "the devil's band".

Jones and producer Ethan Johns would have been on course to make "Praise & Blame" one of the all-time great wrist-slitters, had they not wisely smuggled in some light(er) relief. "Strange Things", originally cut by Sister Rosetta Tharpe, rouses the congregation with a tumbling boogie-woogie beat, gospel piano and female backing singers, while "Didn't It Rain" is a shot of hip-swivelling rock'n'roll which uncages the full majesty of the Pontypridd Pelvis. For all the album's overtones of heaven, hell and the vale of tears in between, it's worth remembering that the young Thomas Woodward grew up at a time when they played this stuff on the radio mixed in with the pop music of the era. Later, in his Las Vegas years, he'd sit around in Elvis Presely's hotel suite and listen to it all again. Jarringly different though it may sound to contemporary ears, he has, you might say, brought it all back home.
CD Reviews
by Joe Muggs
M.I.A. is a lot of fun. This might seem a pretty meaningless statement about someone making dance-pop - but lately she is so surrounded with endless wittering about "cutting edge" this, "third world politics" that and "agit prop" the other that it really needs to be pointed out on occasion that she and her music are fun. Yes, OK, this album's intro "The Message" with its chant of "the headphones connected to the iPhone connected to the internet connected to the Google connected to the government", and the distorted holler of "booooorn free!" in the song of the same name are fairly clunky as political statements go. Yes, the supposedly controversial ethnic cleansing-themed video for "Born Free" is kind of weak. Yes, her acting as a vocal advocate for migrants and struggling people the world over might seem a little iffy when she's married to the son of Warner Group's CEO and apparently fond of truffle fries. And yes, as track titles go, "Teqkilla" (from this, her third album) is a pretty bad pun.
But, well – so what? Pop stars from Lennon & McCartney on through to Bono, Madonna and Chris Martin have made ridiculous political statements; it's just a part and parcel of what they do. And crassness and contradiction are just the price you pay for a personality as big, brash and brilliant as Mathangi "Maya" Arulpragasam. It's not that she is a self-conscious seeker-out of publicity, but that she is almost pathologically drawn to everything that shines bright and grabs attention: a cross-cultural magpie, she cuts and shunts any thought, image or sound that dazzles, startles or rings alarm bells into a garish collage of hyperstimulation and information overload, and a hunger for controversy just seems to be a by-product of that. It's post-modernism gone wrong, cultural debris come to life like a trashy, day-glo, bling-draped golem and dancing round your living room cackling impishly. It's the celebrity-era will to be seen taken to the Nth degree, made ridiculous, hilarious and terrifying by its extremity... and it's really quite enormous fun.
It's the celebrity-era will to be seen taken to the Nth degree
For /\/\/\Y/\, she has kept previous collaborators Blaqstarr, Switch and her ex-boyfriend Diplo (the latter two also known as Major Lazer) on production duties, with copious additional contributions from young dubstep star and latterly Britney Spears collaborator Rusko. But it's very telling that there is a stylistic consistency throughout the album, and it is a sound that's absolutely, instantly recognisably hers. The clattering percussion, the sing-song rhymes, the fusion of Jamaican dancehall punch and syncopation with a punky shrillness is entirely in keeping with everything she's done since her first internet releases "Galang" and "Sunshowers" in 2004. There is variation – the rock-out of the Suicide-sampling "Born Free" and the techno-punk "Meds and Feds", the furious riffs formed from chainsaw noises in "Steppin Up", the fizzing lovers' rock reggae lope of "Takes a Muscle" and feverish dub of "Space" - but amazingly what emerges is a coherent vision, even if that vision is one of chaos, confusion and a Tower of Babel world yammering at itself with ever-increasing intensity. M.I.A. is a star for our times, and this is the sound of the 21st century: an almighty bloody mess, not entirly pleasant, but a hell of a ride if you strap yourself in well and go with it.
M.I.A. and Blaqstarr take on the theme from The Wire (not featured on the album):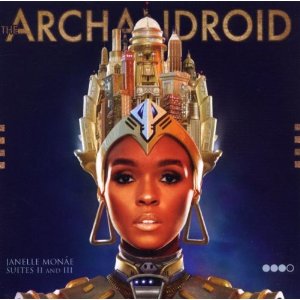 Janelle Monae, The Archandroid (Bad Boy/Atlantic)
By Howard Male
OK, it's far from being as perfect as some critics may have you believe in their understandable admiration. It's too sprawling, fragmented and show-offy for that. But blimey, you've got to admire its ambition, energy and darn-right nuttiness. And then there's the fact that the "Tightrope" is, for my money, the single of the year, no competition. Every second of it, from the urban tribal thump of its opening, through to the cute adlib on its fade ("play the ukulele, just like a little lady…") make it almost good enough to eat Yes, it's partly reheated James Brown, but did James Brown ever produce a track powered by such a great melody as well as such a great groove? That exuberant "Heatwave"–style Motown chorus is a joy. And check out the video, below; this girl can move! But not just move in a butt and boobs-thrusting kind of way, but move in a Fred Astaire meets James Brown kind of way, which results in you following the mercurial shimmy of her feet, rather than the bounce and thrust of any other part of her anatomy.
The first real new pop star of the 21st century, not the ghastly Gaga
But perhaps we need to backtrack a little here. If you've not come across her before, allow me to introduce Kansas City's new Dorothy; a 24-year-old bequiffed singer, songwriter, and dancer who has created her own Oz in the shape of this seventy-minute sprawling CD with dreams of being a Broadway or Hollywood musical. But don't let that put you off. There's nothing even vaguely Andrew Lloyd Webber about it. Think Ziggy Stardust as a 21st Century black female clone, and you'll be more on the right track. So apart from containing the Single of the Year, what else does The Archandroid have to offer? Well, in between the lush orchestrated interludes (an unnecessary distraction in my view) are quite a few other fine songs. "Dance or Die" is fast, nervy future pop buoyed up by some nice Prince-like lead guitar. "Cold War" is the best song Pat Benatar never wrote (without meaning to damn it with faint praise) and "Come Alive (War of the Roses)" resuscitates gothic rockabilly with all the subtlety of two defibrillators being slammed down onto your chest.
Less successful is the cod-cockney "Make the Bus" which tries to do Bowie but is more like Flight of the Concords doing Bowie (see "Bowie in Space"). And perhaps here lies the problem: Some songs are little more than clever pastiches. No sooner have we acclimatized to one of Monae's multiple personalities when another one takes centre-stage. Executive producers Diddy and OutKast's Boi have clearly done the right thing by letting this single-minded (or should that be multiple-minded) woman do whatever she wants, because there's something endearing about her schizophrenic ambition (we're back to Bowie again here), but perhaps a little more editorial control should have been exercised.
With artists as diverse as John Barry, Simon & Garfunkel, Julie London, The B52s, Michael Jackson, Barbra Streisand, and on and on, evoked by this album, it might be easier to try to come up with musicians not given the nod to. Perhaps this slightly over-iced cake will make more sense if Monae gets to follow her sc-fi dream to completion by making videos for every single track before assembling them all into a movie. But the important thing is that we get the message anyway: this perfect androgynous princess - who already looks like her own cute action figure - is the first real new pop star of the 21st century, not the ghastly Gaga. And The Archandroid is just an overly cluttered CV which could have done with some trimming. In fact, to be frank, I would have been happy just listening to a 70-minute mix of "Tightrope." (see video, below)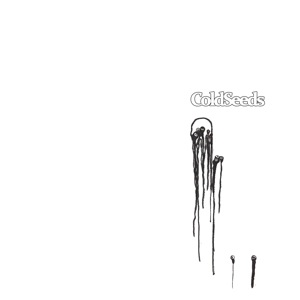 Cold Seeds, Cold Seeds (Song, by Toad)
By Thomas H Green
Song, by Toad has, quietly, become an Edinburgh music institution. Run by the evangelistic Matthew Young, it started out as a blog for the DIY scene, and bloomed into Toad gig nights which, in turn, formed the basis for a label. Song, by Toad operates on the principle that anyone who gigs regularly can sell a few hundred albums, and that now music has become freely available online, true music-lovers desire boutique hand-designed releases. They've had a good run of fascinating material, notably the intriguing electronic/folk amalgam Meursault, but Cold Seeds might be -- indeed, deserves to be - the album that raises their profile dramatically.
Cold Seeds is made up of Kenny Anderson -- AKA King Creosote -- founder of Fife's Fence collective, an alt-folk label in a similar vein to Song, by Toad that's released artists such as James Yorkston and Lone Pigeon, and even had passing involvement in the early career of KT Tunstall.
Alongside Anderson is rising Brighton singer-songwriter Frances Donnelly who records as Animal Magic Tricks, Meursault frontman Neil Pennycook and the cellist Pete Harvey. Together they muster a raw emotive power that, incongruously, was all captured in Young's living room. Having no time for the tedious vulnerable-voiced falsetto-flecked folk-pop whining that's commercially in vogue, Cold Seeds reject hi-fidelity out of hand in favour of a unique blurry recording style. They sometimes sound a little like the primitive recordings made by early 20th century US ethno-folklorists Alan and John Lomax, while at others, most especially on the distorted closing raw soul ballad "Please Don't Send Me Home", there's even a little of My Bloody Valentine about them.
Folk, of course, is at the core of what Cold Seeds do but it has a rich physicality rather than any fey bedsit delicacy. The mopey banjo-plucked hoedown "By 11 O'Clock She'd Left" has an earthy campfire feel while the songs "Sleet" and "Soil" are both enhanced by strange background crunches, rumbles, creaks and sizzles. The intuitively matched guitar, vocal and cello bleed melodies that pile up deliciously, resulting in a number of elegiac downtempo classics, ripe for weeping into ones beer. Everyone involved acquits themselves excellently but, the most outright exciting discovery is Frances Donnelly whose plaintive, crystal clear vocals and complete grasp of the form indicate a very exciting future (she will be releasing her own album later in the year).
Who knows whether Song, by Toad's Matthew Young would welcome the spotlight of greater attention on his fiercely heartfelt musical operations but Cold Seeds have made such a wonderful and original album, he had better start preparing.
Caitlin Rose, Own Side Now (Names Records)
By Graeme Thomson
Twenty-two-year-old Nashville gal Caitlin Rose caught my attention at the beginning of the year with her Dead Flowers EP, which featured stripped down versions of the Rolling Stones' title track and Patsy Cline's "Three Cigarettes in an Ashtray" alongside Rose's own Music City standards-in-the-making like "T-Shirt" and "Shotgun Wedding". Perhaps the greatest testament to her talent was the fact that it was hard to see the join. This was moonshine country, potent and fizzing with imperfections, which rang true both musically and emotionally. Raised in a music biz family, Rose might well have been a canny career girl happily acting out the role of honky tonk heroine, but she clearly knew all the moves backwards.

Recorded in her home town, Rose's debut album is a more considered affair than the EP, the songs fleshed out by a full band. I miss the raw grit and gumption of Dead Flowers a little, particularly the in-yer-face sass of "Gorilla Man", but the slightly kooky charm of those early manouevres has here been replaced by an awesomely confident set of songs that roam over many more styles. The fantastic "Own Side" and the snappy "Shanghai Cigarettes" sound like the kind of vintage, artfully dishevelled country-soul Ryan Adams was cooking up on Gold, but Rose really comes into her own when the jukebox starts spinning sounds from the sad side of town. "Things Change" and "Sinful Wishing Well" are tears-in-your-beers country classics, while "Comin' Up" kicks in with "You keep coming up with new ways to say goodbye/ Like our love is a cage that won't let you fly", and then proceeds to get really weepy.
Lyrically Rose is a forensic chronicler of the cruel absurdity of love, covering all the shoulda-beens and never-could-bes with a wry wit and a bent-out-of-shape poetry that can stop you in your tracks. "Why is your love like rubber, he said / Or gum stuck under my shoe? / Leaving it there to avoid the risk of / Making a mess out of you," she sings on the soulful end-of-the-affair ballad "For The Rabbits". Once again it's hard not to be reminded of Ryan Adams back when he was firing on all cylinders, specifically "Call Me on your Way Back Home" from Heartbreaker and it's breath-catching line about a teen lover with "bubblegum on my shoes". Adams is a useful benchmark, but in fact everything here is instantly familiar: you can hear Linda Ronstadt and Loretta Lynn (vocally, the inevitable comparisons to Patsy Cline are largely off the mark), with a little of Jenny Lewis's knowing, actorly poise peeking through on "For The Rabbits". A deliciously spry cover of Fleetwood Mac's "That's Alright", meanwhile, fits like a pair of well-worn Wranglers.
These are strong, simple songs played straight and true. Own Side Now won't change the world, but Caitlin Rose has made the kind of record that you want to play again the instant it ends.
Cheikh Lo Jamm (World Circuit)
By Peter Culshaw
Quality control at World Circuit records, the doyen of world music imprints who brought us Buena Vista, remains impressively high – this, the first release from Senegal maverick Cheikh Lo in five years, is no exception. The spine of the album was the superior demos Lo did in Dakar at his friend, bassist Thierno Sarr, whose immediacy and atmospheric feel was supplemented by World Circuit regulars including drummer Tony Allen and saxist Pee Wee Ellis in London. Lo's warm, sensual voice gives an enjoyably intimate feel to the album, which includes retro-ish Cuban and highlife lilts, with occasional dashes of reggae and funk.
There are a couple of French tracks including "Il est Jamais trop Tard", a cover of a Bembeya Jazz hit from the Sixties (with added lyrics consisting of advice to those willing to risk everything to leave Senegal and even if they make it ending up working as a dishwasher in Barcelona: "Don't think Spain or France are El Dorado"). Most of the rest of the album is sung in Wolof and features several songs about democracy, corruption and calls for world peace. There are echoes of Youssou N'Dour and Orchestra Baobab on this beautifully packaged and produced album – fans of both will love its spare, laidback grooves.
A short film on location in Dakar about Jamm:
Arcade Fire, The Suburbs (Sonovox/Mercury)
by Bruce Dessau
It feels like I have spent much of the last decade trying to resist Arcade Fire. When the Canada-based collective first broke through with Funeral in the mid-noughties I was put off by the fact that they looked like a raggle-taggle bunch of arty alt-rock buskers. When they headlined the Latitude Festival on a Sunday night around the time of their 2007 sequel Neon Bible I used them as an excuse to beat the post-gig car park rush. But with this third album I've been won over. I can even forgive the fact that they spend a lot of time in the very-pretty-but-dull Montreal.
Let's start with the negatives. At over an hour The Suburbs is long for even a wrinkly like me who is used to albums rather than quickfire singles. And, well, that's about it where the negatives are concerned. Track after track has an instant, accessible feel and yet I suspect many will improve on repeated listens. This is an immensely dense album, rammed with haunting lyrical imagery as well as pop hooks. An air of nostalgia hangs over numbers such as "City With No Children", but it is a wistful nostalgia, never a mawkish one.
After only a few plays, then-and-now themes about life past and present emerge – on "Rococo" Win Butler sings about talking to the "modern kids", while another singalong-friendly track is entitled "Modern Man". On the closing second version of the title tune he croons "If I could have it back, all the time that we wasted, I would only waste it again." Then there is "Wasted Hours", evoking innocent childhood days squandered yet simultaneously enjoyed just staring out of the window and dreaming of escape.
Musically The Suburbs, produced by Marcus Dravs, who also built sonic cathedrals for Coldplay, certainly escapes a fair bit, shifting between grand and simple styles. "Rococo" builds up a furious trademark wall of sound, the head of steam climaxing in a memorable collison of screeching strings. "Ready to Start" is pleasingly Tom Pettyish, while "Sprawl II" feels like The Travelling Wilburys with a New Order fixation, which is a Good Thing. And I'm warming to frontman Butler, whose vocals can rock with the best of them, but at times also boast a fetching David Byrne quiver or a Neil Young falsetto.
Following a bit of a backlash with Neon Bible, this is a band at full strength. There are inevitable echoes of Springsteen in his smalltown Americana pomp, but there are also more subtle hints of REM. As for Arcade Fire being the new U2, that is less apt, though like U2 they can occasionally take themselves too seriously. Perhaps the odd smile here and there would not go amiss. But this is a great album that should linger long after other rock throne pretenders have clocked off or been knocked off. You might as well start liking Arcade Fire now. One listen to The Suburbs and resistance is futile.
Vijay Iyer
:
Solo
(ACT)
By Marcus O'Dair
Vijay Iyer's solo performance was a clear highlight of last year's London Jazz Festival, and his unaccompanied shows have become increasingly frequent over the last couple of years. Now, following the rave response to his 2009 trio album, Historicity, the Indian-American has for the first time committed that solo sound to disc.
To anyone who's witnessed him live, it will come as no surprise that the album –blessed with a title of hard-to-fault, if rather literal logic – is stunning. Like many a solo pianist, Iyer's default mood is one of reflection, but he drops frequently to genuinely forlorn, or occasionally picks things up with a sense of mild mischief. (One wishes that once in a while he'd get truly furious, but Iyer just doesn't seem like that kind of bloke. He is, after all, a Yale graduate with a background in maths and physics, and has even written in The Guardian about the beauty of… the Fibonacci sequence.)
Similar variety is evident in his technique, often lyrical but at times fast and fragmented: Autoscopy, for instance, approaches Cecil Taylor territory. Likewise the influences at play, which from Taylor stretch to less challenging but no less visionary pianists including Monk, Ellington and the sometimes overlooked genius that was Andrew Hill. There's a tribute to Sun Ra in the closer, "One For Blount", while in "Black & Tan Fantasy", one of two Ellington tunes covered here, his left hand nods back to the good ol' days of stride.
The choice of material is equally broad. As well as Ellington and Monk (a great "Epistrophy"), there's a tune by M-Base pioneer Steve Coleman, with whom Iyer was worked. But perhaps unsurprisingly for someone who's collaborated with Dead Prez and covered MC/producer/disrespecter-of-journalist-privacy MIA, there's also a version of Michael Jackson's "Human Nature". It's good too, not a shallow sop to da kidz, a la Brad Mehldau or Jamie Cullum, but a genuinely fresh interpretation that should be just as enjoyable to someone unfamiliar with the original. And we get a decent glimpse of Iyer the composer too: the second half of the record contains five of his own compositions, and if they're not quite in the Ellington/Monk league, they certainly don't stick out as anomalies.
If there is a criticism of Solo, it's that however varied its reference points, there's no getting round the fact that an unaccompanied piano record is an ambitious feat. Undoubtedly, Iyer pulls it off better than most. Yet the knockout blow at the London Jazz Festival gig was the surprise appearance of Talvin Singh on tabla, for the encore. Unable to offer that change of palette, it's probably fair to say that Solo doesn't quite match the ensemble interplay of Historicity – but it's a hugely impressive and enjoyable record nonetheless.
Watch video of Vijay Iyer on New Music Box:
Joe Muggs also recommends: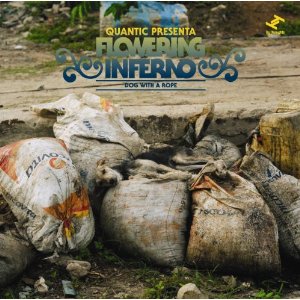 Quantic Presenta Flowering Inferno
Dog with a Rope
(Tru Thoughts)
Sunshine abounds: Brit producer Quantic's relocation to Colombia has filled him with plenty of solar energy on this joyful tropical dance project. Reggae bass forms its backbone, and the horns and percussion of Cumbia, Salsa and more get it kicking up its heels. Far more than worthy, beardy fusion, this is fabulous party music done with style and panache.
Find Dog with a Rope on Amazon

Mrs Jynx
Shark Carousel
(Planet Mu)
Planet Mu records has lately become known for the "bass weight" of dubstep, but it is an eclectic electronic label of many years standing, and still delivers a wide variety of treats. Mancunian producer Hannah Davidson aka Mrs Jynx specialises in old-school melodic electronica, gentle and dreamy like relaxed times with old friends where nobody needs to say much to keep the atmosphere buoyant.
Find Shark Carousel exclusively on Planet Mu site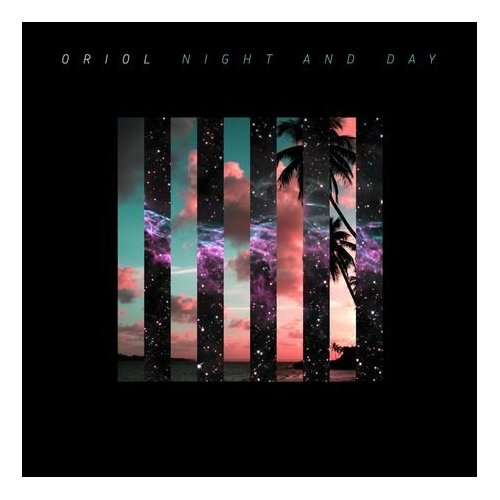 Oriol
Night and Day
(Planet Mu)
Also on Planet Mu, and just as seductive, Catalan-born but English resident Oriol Singhji channels the gloss and sparkle of 1970s soul into electronic dance grooves at an easy tempo and conjures happy visions of starry skies and starry eyes. Both these albums move the heart and soul as much as they do the feet. Find
Night and Day on Amazon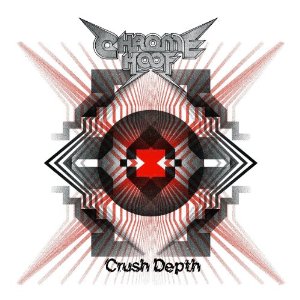 Chrome Hoof Crush Depth (Southern Records)
Led by brothers Leo and Milo Smee, featuring roughly ten members in sequinned cloaks, with saxophone, trumpet, bassoon, violin, synthesizers and the ferocious prog rock soul vocals of the Amazonian Lola Olafisoye, Chrome Hoof are one of the greatest spectacles on the live circuit
(see video below).
They couldn't hope to capture the mind-frying intensity of their shows on disc, but this is a valiant try and a pretty bracing psychedelic switchback thrill-ride of an album.
Find Crush Depth on Amazon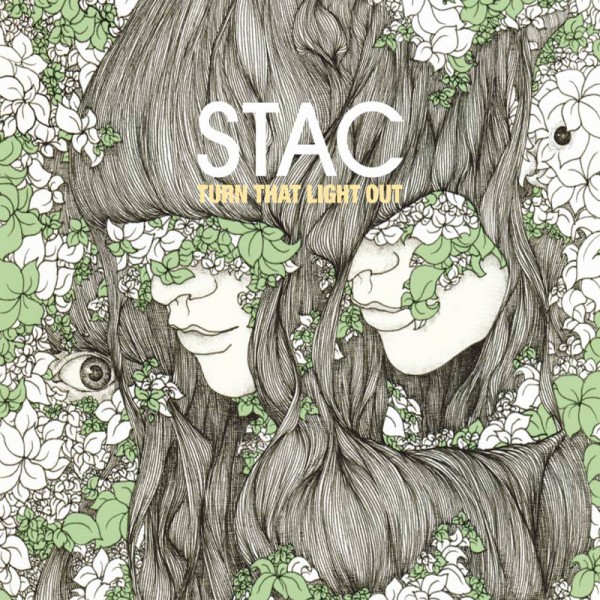 Stac
Turn That Light Out
(Wah Wah 45s)
On first listen Stacey Dowdeswell could be mistaken for one of the manhy generic post-Adele, post-Corinne, post-Amy retro soul singers that increasingly clog up the industry. But as this album progresses, a deeply idiosyncratic way with song-structure, a backing band who aren't short of funk, and an unselfconscious charm become clear. By the time it hits track eight, the aptly-titled "Glory", you'll be hooked.
Find Turn That Light Out on Amazon
Compilations of the Month
Afro-Beat Airways
:
West African Shock Waves – Ghana & Togo 1972-1979
(Analog Africa)
By Peter Culshaw
One of the big musical stories of the last few years has been the rediscovery of extraordinary music from Africa in the 1970s. Who knew that some of the best jazz was being made in Ethiopia, for example? With this compilation another treasure trove has been revealed, courtesy of Analog Africa founder Samy Ben Redjeb, of gems from Ghana and Togo. We have some tremendous cosmic Afro-funk, psychedelic Afro-beat and some irresistible dance and soul grooves. It's worth hearing Redjeb on the genesis of the project. He was in Addis trying to get to Angola at the time and decided at the last minute to go to Accra instead.
"I arrived in Ghana and as on all my previous trips to Accra the first person I paid a visit to was producer Dick Essilfie-Bonzie who I simply call Mr Essiebons after his legendary label Essiebons Records. Everything happens for a reason because the disappointment of not being able to fly to Angola was soon replaced by excitement. Mr Essiebons explained that after more than a decade of being out of business he had decided "to give it another shot" and thus digitised all his master tapes for future releases. He showed me the result: a box containing approximately 80 CDs, each with a track listing – a total of 800 songs. I was allowed to take the "surprise" box to my hotel room and started listening. I had no idea what to expect, but I was in for a treat. Previously unreleased material by Apagya Show Band and Orchestre Abass were the first few amazing tracks that I discovered and that's when I decided to start working on this compilation". A few years later having criss-crossed Ghana and Togo, the result is a real winner.
Sound of the World Presents
:
Anywhere On This Road
(WCJ)
By Howard Male
There's always been something missing from Charlie Gillett's world music compilation albums, and that of course is Charlie Gillett. For anyone who listened to his radio programs over the years (on Capital, BBC London, Radio 3, and The World Service) Charlie, the softy spoken, very un-DJ-ish broadcaster was as important as what he chose to play. But of course that second or two of silence between tracks now has greater poignancy as it resonates with Gillett's truer more absolute absence, as this is his last selection of music from around the world. But at least his legions of listeners can be thankful that Charlie had completed the lengthy selection process for this as-always excellent collection before he died in March of this year, and so no one had the unenviable task of trying to second guess what this often unpredictable music obsessive would have chosen.
But having said that, his two daughters Suzy and Jody - along with his assistant Lily Ladjevardi - still had the equally unenviable task of sequencing the songs. Charlie cared as much about how one song snuggled up to, or dramatically contrasted with the next, almost as much he did about the songs themselves, maybe because he felt that that was where his own creativity came in.
In fact Brian Eno once said on one of Charlie's BBC London shows, how much he had been enjoying listening to the latest Sound of the World compilation, much to Charlie's obvious pleasure. But then Eno made the mistake of adding that he was listening to it on shuffle. I don't recall if Charlie literally cried out in pain, but imagine how Picasso would have reacted if someone had stepped up to Les Demoiselles d'Avignon and thrown a pot of Dulux magnolia over it. But fortunately the tracks have been sequenced so well that before I knew it wasn't Charlie's work, I had been admiring the CD's easy flow feeling grateful that he'd lived long enough to orchestrate it.
This is particularly the case with disc two. It's opener, Lhasa's "Anywhere on this Road" (after which the compilation takes its name, presumably because we also tragically lost this great artist back in January) is followed by Italy's Vinicio Capossela's "La Faccia Della Terra" and then Brazil's Ceu's "Comadi."(See video, below) All three tracks share a certain eccentricity apparent from their slightly ramshackle percussion and post pop deconstructionalism.
Then we get a tougher-sounding waywardness with the soul/ragga of Nigeria's Nneka, before the tension is finally dissipated by the breezy laidback polyrhythmic Cape Verdian soul of Sara Tavares "Bue." Picking up on Tavares's sublimated reggae vibe, New Zealand's Fat Freddy's Drop big it up and stroll with it for seven minutes or so, with their Earth-shaking "The Raft." And so it goes on, very much in the Gillett tradition, each song playing tag with the last, perhaps picking up on some characteristic of the previous song you hadn't noticed before. With music beamed in from Canada to Cape Verde, from South Africa to South Korea, from Somalia to Romania, this is a fitting final tribute to a man who not only knew what he liked, but was also fascinated by how the jigsaw of the planet's myriad genres and sub genres fitted together, overlapped, and fed into each other.
The starkness of the recordings remains startling even after several listens
Share this article