Paul Simon Introduces 'Stranger to Stranger' |

reviews, news & interviews
Paul Simon Introduces 'Stranger to Stranger'
Paul Simon Introduces 'Stranger to Stranger'
Not so crazy after all these years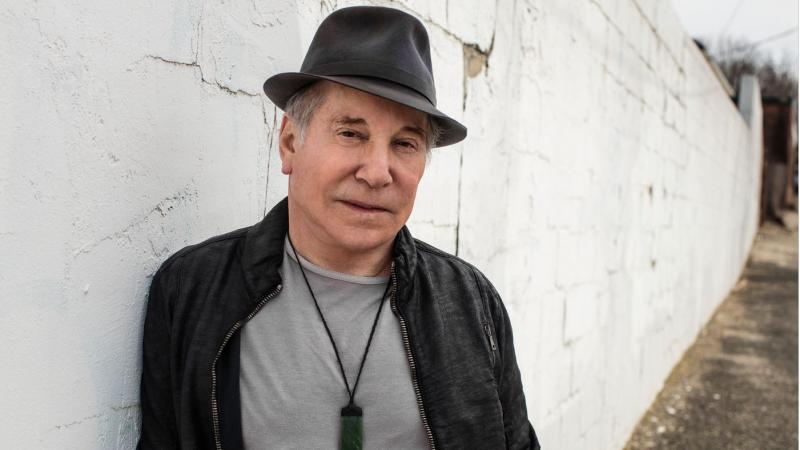 Paul Simon: 'It's hard to get people to listen to music'
Perhaps as a hopeful harbinger for Paul Simon's new album Stranger to Stranger, Disturbed recently topped Billboard's Mainstream Rock Songs chart with their flabbergasting version of Simon's 1965 song "The Sound of Silence". However, while vocalist David Draiman could launch a career as a new kind of Wagnerian baritone on the strength of his extraordinary performance, Simon himself is headed in a less stentorian direction.
Stranger to Stranger
is his 13th solo studio album, finds him reuniting yet again with his old production buddy Roy Halee, and successfully manages to blend together electronica, world music, hip hop and some good old traditional songwriting into an agreeably plausible (if indefinable) whole.
A track like "Cool Papa Bell" might get you thinking for a moment about what Graceland did next, but "The Werewolf " is what could have happened if Lon Chaney Jr had got into a barroom brawl with Steve Reich. "Wristband" (the first single) is a jazzy, bluesy parable about the chosen and the excluded, propelled by slinky handclaps and rubbery string bass. "The Riverbank" might be termed Afro-rockabilly.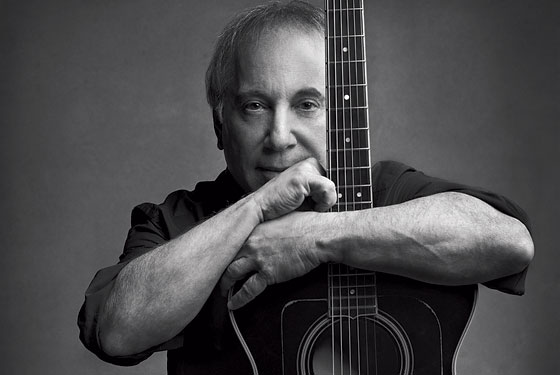 At a promotional appearance for the album at the Ham Yard hotel in Soho, Simon, now 74, kicked off by delivering a lengthy discourse on the musical theories and microtonal compositions of California-born iconoclast Harry Partch. It's not often you hear a pop singer-songwriter holding forth about how you can divide an octave into 43 microtones, or for that matter why some symphony orchestras prefer their A notes to be tuned to 444 cycles per second instead of the conventional 440.
True, Simon had been steered onto the topic of Partch by his interviewer, Paul Gambaccini, but he seemed to take a mischievous delight in spinning his answer out at professorial length. After all, he does have an honorary doctorate from Berklee College of Music. Still, circuitously or not, it all played into the bigger picture of how he conceived and recorded Stranger to Stranger. For instance, the track "Insomniac's Lullaby" got its name after Simon's wife, Edie Brickell, thought it sounded like a lullaby when he played it to her on guitar. Simon didn't agree, unless it might be a lullaby for the chronically sleepless. In which case, he thought that applying the faintly unsettling sound of Partch's bizarre homemade instruments (which include Cloud-Chamber Bowls and the Chromelodeon) and their slithering tonalities might be the perfect solution.
The objective Simon had set himself for the album was to create "a sense of space and instruments blending in a way that is entertaining and interesting," as he put it. "And really thinking that if I don't make it entertaining and interesting, the truth is that nobody's going to listen to it, because for the most part nobody listens to anything really. It's hard to get people to listen to music, except for very young pop music which has got a strong hook or is dance music. But if you're writing music that comes from way back in the singer-songwriter world, in order to make that music modern and not purely a used-up form, the sounds have to be interesting and fresh to the ear, and how they're integrated has to have a certain beauty to it."
To this end, Simon has developed some intriguing strategies. Believing that "the length of the songs has to vary in such a way that your attention span is not taxed", he broke up the longer full-band pieces with some brief, pared-down tracks – "The Clock", "In the Garden of Edie" and "Guitar Piece 3". He also explained how within songs themselves, he has devised various ploys for keeping the listener awake and paying attention.
"If I say something by either using an unusual image or a thought that requires a second to think about, I'll usually follow that with a cliché, for enough time so that while you're digesting this more unusual thought you're really not losing anything as the song continues. To me, that seems like one of the requirements of writing songs that have something to say. Most of the time, if you make them too dense, you can't follow them. Songs are not the natural form of complex thinking or dense thinking. It's easier to absorb that from the page, where you can go at your own pace. A song has got its own tempo and you're forced to go at the tempo of the composer."
A song also has its own key, another area Simon has pondered over at length. He usually starts off writing in the "sharp" keys because they're the guitar-friendly ones (D, A and E for instance), "but at a certain point I say it's time to introduce flat keys now or the whole album is going to feel very guitar-y. So I start to put things into F or E flat or A flat."
A case in point was "Street Angel", where he used some recordings of gospel singers the Golden Gate Quartet as part of a percussion-dominated musical mix. The Quartet were singing too high, so Simon slowed them down and then played them backwards. This created an additional beneficial effect, in that the backwards recording sounded as if it was saying the words "street angel".
"I really like it when the idea for the song comes from outside and not within," Simon added. "I like to respond to the stimuli. It's more fun to edit than it is to face a blank page. These sounds and the way they sounded backwards were the lyrics that I used – 'took him away in an ambulance' was another example. It becomes an interesting story that I'm relating to the listener from someone else's narrative."
As for Gambaccini's thesis that the underlying theme of Stranger to Stranger is death and mortality, Simon wasn't buying.
"There's no particular lyrical theme – it's just the thoughts that go through your head, and a lot of it is jokes to me. Political, fashion, whatever is crossing my mind and feels like it belongs in that rhythm or that musical context is good enough for me to say 'Yeah, I like it and I'll keep it in the song'. It's not a deep insight or anything. It's been said before, but it's fine, it's just there to be an entertainment. If there is a theme, it's a musical theme of sound, and maybe it's a bit more personal on some of the songs than I might have written in the past."
Stranger to Stranger is released on Concord Records on 3 June
It's not often you hear a pop singer-songwriter explaining how you can divide an octave into 43 microtones
Share this article