Reissue CDs Weekly: Mercury Rev - All is Dream |

reviews, news & interviews
Reissue CDs Weekly: Mercury Rev - All is Dream
Reissue CDs Weekly: Mercury Rev - All is Dream
Expanded reissue of the 2001 album tells a new story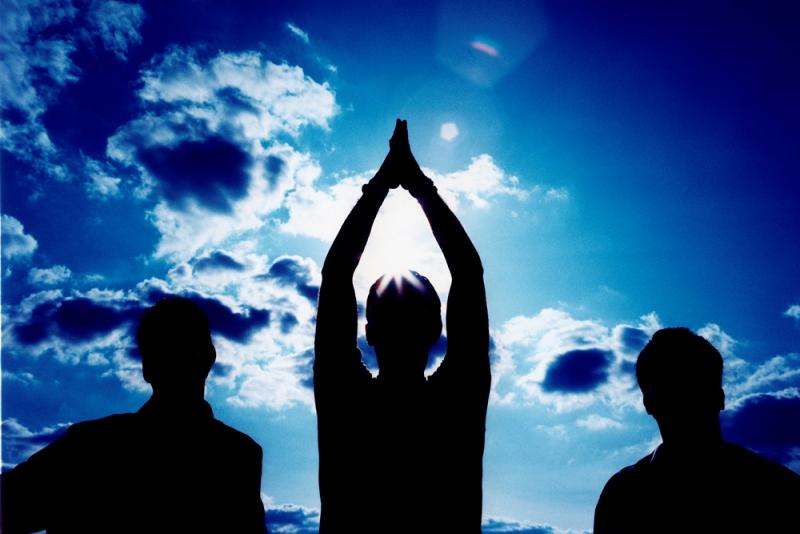 The dark was rising for Mercury Rev in 2001
In the liner notes to the new reissue of 2001's All is Dream, Mercury Rev's Jonathan Donahue says it is "a weird astral album musically, and yes the symbolism lyrically runs many layers down and deep – different coloured layers of rock, soil and ash on an archaeology dig."
More straightforwardly, Mercury Rev's other mainstay Grasshopper explains "All is Dream was a continuation of ideas we hatched during recording [previous album] Deserter's Songs – and [its predecessor] See You on the Other Side – but we were bolstered by the excitement that Deserter's Songs generated."
All is Dream was released when Mercury Rev's audience had broadened out after Deserter's Songs became a critical and commercial success. A clear link between the two albums came when the band planned to work veteran American arranger/producer Jack Nitzsche. He had been impressed by Deserter's Songs but his death prevented the liaison. Even so, All is Dream's opening track "The Dark is Rising" was in tune with the Buffalo Springfield's Nitzsche-helmed "Expecting to Fly". Reverberations from Deserter's Songs echoed through All is Dream.
Although Deserter's Songs propelled the American art-rock outfit into the mainstream, core idiosyncrasies weren't sacrificed: just as they hadn't been throughout the band's turbulent history. Wayward founder member David Baker left the band after second album Boces and the scattershot though impactful See You on the Other Side followed in 1995. Then, after the oddball single-track psychedelic exploration Paralyzed Mind of the Archangel Void, Deserter's Songs arrived in 1998. In the run-up to All is Dream, the band resolved itself down to founder members Donahue and Grasshopper, and drummer/multi-instrumentalist Jeff Mercel. All the original songs recorded for All is Dream were credited as joint compositions to all three, whereas the bulk of Deserter's Songs was penned by Donahue and Grasshopper.
While the wonderful All is Dream was a cohesive set of ten baroquely ornate songs taking in psychedelia and a misty vapourousness, the Mercury Rev of the time was as eclectic as ever – more so than the album suggested, an inclination verified by the new edition of the album.
The illuminating second disc of the four-CD "Deluxe" reissue collects contemporary B-sides, demos, outtakes and radio recordings. Amongst these are versions of The Beatles's "Lucy in the Sky With Diamonds", Irving Berlin's "Blue Skies", Black Sabbath's "Planet Caravan", John Cale's "I Keep a Close Watch", Chopin's "Nocturne in C# Minor, Opus 27, No.1", the cowboy song "Streets of Laredo" (which has also been covered by Cale) and Erik Satie's "Gymnopedies #3". There's also a live version of Bowie's "The Jean Genie". Fusing this head-spinning miscellany gets some way to the core essence of All is Dream but the musical expansiveness confirms that linear narratives and Mercury Rev are not a good fit. (pictured left, the All is Dream Mercury Rev. From left: Jonathan Donahue, Jeff Mercel, Grasshopper)
But the cover versions are not the only aspect of the reissue elaborating what else was going on in this period. Disc Three is a track-by-track recreation of the album using contemporary live recordings – the "Jean Genie" is from this disc, as they were performing it at the time (the live tracks don't duplicate the three recordings from the 2002 bonus-disc version of the album: this is all-new stuff). Disc Four is a French radio recording from August 2001 previously only available on a promo CD. However, it's Disc Two's demos and outtakes which further (that is, beyond the cover versions) provide an alternate reading of the All is Dream-era Mercury Rev.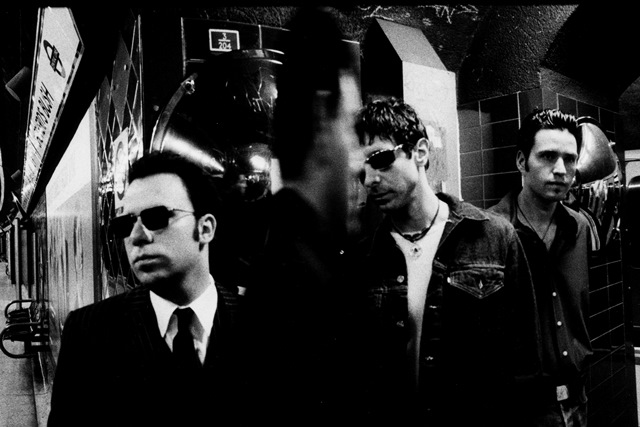 Disc Two includes demos of the album's "A Drop In Time", "Hercules" and "Nite and Fog" which reveal the foundations of All is Dream. But "A Quick One at Artie's 44", "Back Into the Sun (You're the One)", "Blue Skies", "The Brook Room", "Cool Waves", "Mascara Tears", "Mr. Moonlight Will Come", "Silver and Gold" and "Where the Mountains Start to Rise". These nine tracks, the bulk of which were completed in the studio but are mostly unreleased until now, posit a different slant on the post-Deserter's Songs Mercury Rev. Disappointingly, there is no discussion of this material in the uncredited liner notes.
"Mascara Tears" is a standout. Seemingly sung by Grasshopper, it's a drifting, country-esque slowie with a Midnight Cowboy atmosphere. Also country tinged, "Silver and Gold" is lighter and has the Stones-referencing lyric "I've got the silver": presumably a tip of the hat to Jack Nitzsche. "Mascara Tears" is more in line with the harder All is Dream tracks and is as good as anything on the album, as is the trippy "Mr. Moonlight Will Come". "Where the Mountains Start to Rise" is an amazing, ghostly piano-accompanied demo coming across as a cousin of "The Dark is Rising". Although a finished recording, "Back Into the Sun (You're the One)" is slight and not fully formed. "A Quick One at Artie's 44" is a piano experiment along the lines of Debussy. The album would not have been diminished if the best of these had run the course to be chosen for inclusion over some of its tracks.
Less vital but hugely entertaining is an extract from an overdubbing session titled "Boys Choir", where an English-accented choir master is heard saying to persons unknown "what I would say is that because the singer sings a bit out of tune it's not very easy for them [the choir] to sing it right…what you've got to decide is whether you want us to sing in the same pitch as the singer or sing true." Jonathan Donahue's reaction to this appraisal of his singing is not recorded.
Next week: Dave Godin's Deep Soul Treasures Volume 5
Linear narratives and Mercury Rev are not a good fit
Explore topics
Share this article
Subscribe to theartsdesk.com
Thank you for continuing to read our work on theartsdesk.com. For unlimited access to every article in its entirety, including our archive of more than 10,000 pieces, we're asking for £3.95 per month or £30 per year. We feel it's a very good deal, and hope you do too.
To take an annual subscription now simply click here.
And if you're looking for that extra gift for a friend or family member, why not treat them to a theartsdesk.com gift subscription?