theartsdesk on Vinyl 51: Suicide, Soundgarden, Soft Cell, Stax, Spice Girls and more |

reviews, news & interviews
theartsdesk on Vinyl 51: Suicide, Soundgarden, Soft Cell, Stax, Spice Girls and more
theartsdesk on Vinyl 51: Suicide, Soundgarden, Soft Cell, Stax, Spice Girls and more
The most extensive monthly vinyl reviews round-up on the internet
Need more...
As this month's edition of theartsdesk on Vinyl appears the sun is blazing outside, a heatwave hits, and our record collections must hide in the shadows or warp. Yet still we want more to join them in their sheltered rows and where better to seek the greatest new releases than the longest, most complete monthly round-up of new vinyl releases. As ever, we run the gamut.
This time there's everything from
grunge
to
soul
to trap to Qawwali and a whole lot more most of us never imagined could exist. Dive in!
Qasim Naqvi Teenages (Erased Tapes)
Teenages, latest album from New York drummer, film composer and electronic musician Qasim Naqvi is a freakish collection of squelchy abstracts that creak, wibble, crackle, fritz, pop, bubble, squonk and glitch. The album totters along like an army of tiny robots who've lost their way in a forest of iron filings, their demagnetized brain circuits skittering as they quietly lose consciousness. Amidst this strange, bubbled soundscape, slivers of melody flit about like android silverfish. Well, that's side A. Side B contains the title track which is initially an exercise in tone music, then gurgles its way back to what Side A was up to, only now the robots have formed their own church and are imagining hymns, prior to taking off in a helicopter for the grand finale's return to the tone palette. Hugely original, Qasim Naqvi's latest is a fascinating odyssey into originality and the unknown.
Suicide Suicide (Mute)
What to say about this one? It's one of the only albums that has retained a constant presence on my record players since I first heard it in the mid-Eighties. It's one of the ten best albums ever made. It's seminal in every sense. It's a 24 carat gem. No hyperbole here. Suicide's 1977 debut is essential to any record collection. New Yorkers Martin Rev and (the now late) Alan Vega combined primitive synth riffs with rock'n'roll songwriting and a before-it's-time churlish punk attitude to create seven songs that brook no argument, providing ideas for tens of thousands of bands that would follow their multiple leads. Every track hums with revolving keyboard motifs while Vega's vocals sound alternately broken, urgent and psychopathic. "Ghost Rider", "Rocket USA", "Cheree". "Johnny", "Girl", "Che" and, of course, the groundbreaking ten minute murder meltdown that is "Frankie Teardrop", a notoriously disturbed song. Just get it. You need it. Without it, your life is void and you might as well give up on music (which is to say, spend your days listening to Ed Sheeran, Snow Patrol, et al). Comes with a booklet telling the whole story.
Juju Maps and Territory (Fuzz Club)
And, as if to prove you can never get away from Suicide, they are certainly among the musical seasonings present on the third album from Sicilian psyche-rock act Juju. But that's only a tiny part of what Juju are up to. This project is the work of one man, Gioele Valenti, and he layers all the instrumentation into a mantric haze of tribal guitar riffs with distant choral choruses. It's weirdly dancey but only in the same way as machinery is when you've done lots of drugs. Which isn't to say it's machine-like. It's not, it's space rock, head nod grooves with a shot in the arm of tribal funk that raises them far out of the dirge zone. Somewhere between Goat and My Baby - but groovier than the former and less pop than the latter - this six tracker, on white vinyl in minimal info inner sleeve, is mesmerically gripping.
Dinosaur Pile-Up Celebrity Mansions (Parlophone)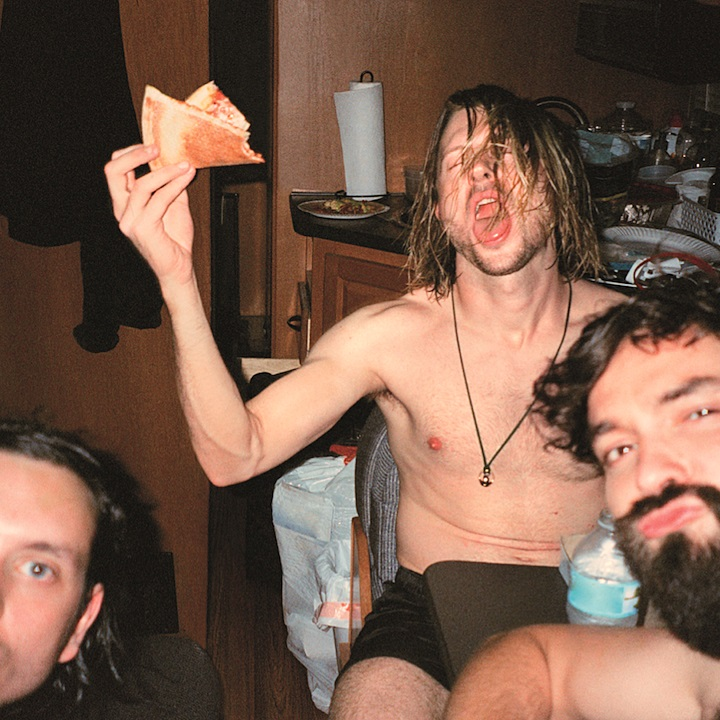 As opening lines go this album hits the ground running: "Thrash metal on the stereo, 16 hours a day/Yeah, driving our shit heap splitter, we got to get to LA/And all we got left is this 12 track tape" ("Thrash Metal Cassette" which also contains a Toni Basil "Hey Mickey"-style kids singalong section). Dinosaur Pile-Up are new to theartsdesk on Vinyl but this Leeds band play thoroughly catchy heavy rock and their third album is more-ish. It won't be to the tastes of purists or those who take everything VERY seriously but if you can enjoy heavy riffage served with a melodic side order of pop sensibility, this trio, sounding like the cleaned up bastard progeny of Nirvana and Red Hot Chili Peppers, deliver by the truckload. Comes on transparent vinyl with lyric inner sleeve.
Joney Bananarchy EP (Audiolith/Anette)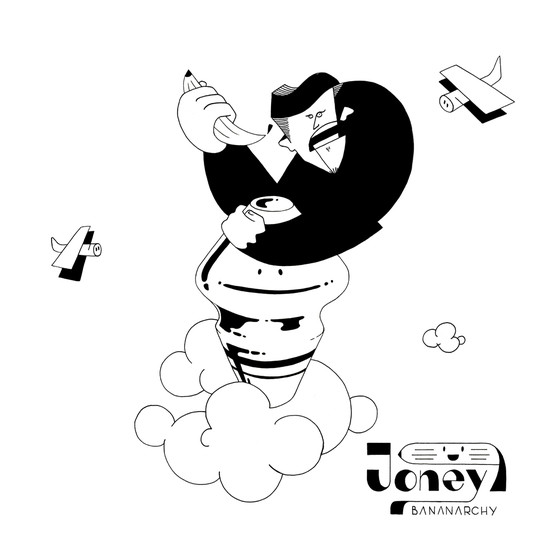 Joney is German DJ producer – real name Jonas Schiefferdecker – and his latest EP, his first in years from what I can Google, contains four tracks that range in direction but are all intriguing stabs at bass-ended futurist electronica. "Owl School" is as if he's imagined trop-house as a post-dubstep outpost. It has a central Vocoder chorus about beaches and making love in the moonlight but it's attached to a slow-wobbing bass and a bunch of emptiness. "Sandman" is woozier, dreamier, but also eventually arrives in the same bass music regions. The excellently titled "Unicorns Are the Tits" is lathered in trance keys that roll out to Low End Theory territory, while the closing "Trump and Run" wanders around echoing space with snippets of treated vocal floating about. It's all solidly interesting stuff but Joney has sort of spiked his own work by also sending theartsdesk on Vinyl a copy of his 2013 Illowhead six-tracker and it's an amazing piece of work that, unfortunately, leaves his new one in the shade. It's jammed with outrageous trap-flavoured weirdo floor-rockers such as ""Get Drunk" and "Fuck 'Em Up" which are irresistible!
Ian Noe Between the Country (National Treasury)
Country is the rare musical style that never seems to gain much benefit from updating its sound. Whether the Nashville strings of yore or the electronically enhanced country of late, the new trimmings generally act as a minus rather than a plus. Such an opinion may sound conservative, but the best country music, at least for theartsdesk on Vinyl, is the most simple, its power deriving from narrative lyricism, voice character, guitar play and a raw sense of place. The best country emanates all kinds of raw America, from old to underbelly. Unfortunately, this can be tied to viewpoints I can hold no truck with. Ian Noe's album has some great songs, backed most by his plucked acoustic and running the gamut from a bloody Civil War letter to love songs to odes taking in the modern dissipation of rural America. Unfortunately "Meth Head" is an unpleasant piece of work, an unsympathetic view of drug addicts as dangerous zombies, rather than as emblems of an America ruined by greed and Republican corporatism. That aside, this is a fine album. Comes with a 12" x 24" lyric booklet.
Jackie Cohen Zogg (Spacebomb)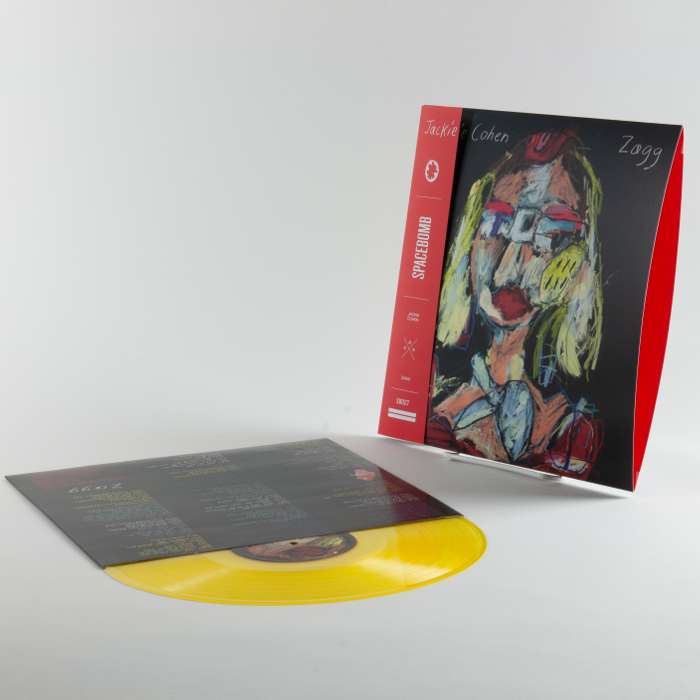 Jackie Cohen is a welcome addition to the overflowing food mountain of new singer-songwriters. She's one of the few who has an actual flavor. To start with, she's a fine lyricist, with sharded wit and Boho poetry to her songs; second, she enunciates those words in a voice that's cute but precise, giving the shadow in her writing subtle added impact; finally, she's stylistically unbound, so she can ramp up a messy distorted number such as "Get Out" (I had to check whether the needle had fluff on it), or give us a baroque torch ballad such as "Goodbye Love of Mine", or simply lay on summertime pop of the "Chico Chico" variety. There's a hint of Phil Spector-ish ambition about her sound while still holding onto aspects of the bedsit solipsism that usually make singer-songwriters commercially viable. She deserves to be a hit.
Zeal Onyia Trumpet King: Zeal Onyia Returns (BBE) + Zack & Geebah For The Love of Money (BBE) + Nkono Teles Party Beats (BBE) + David Wertman Earthly Delights (BBE)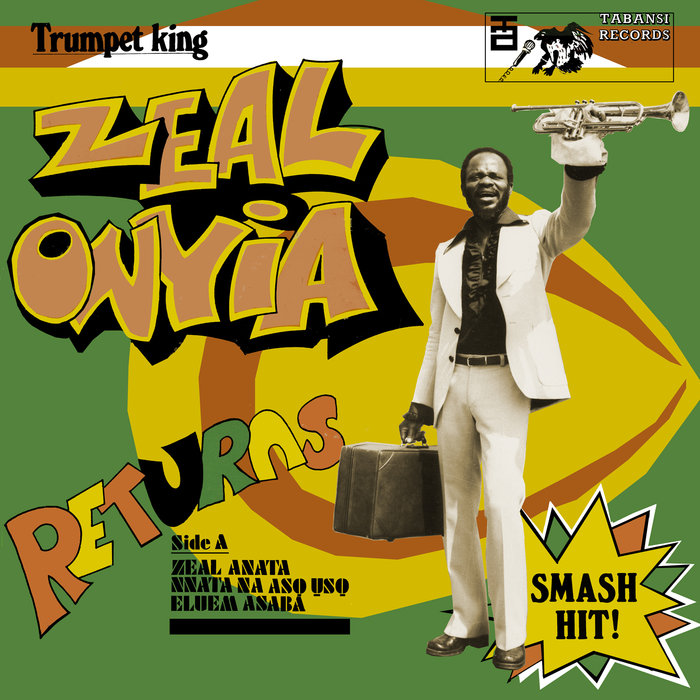 Four from the mighty BBE label who crate dig and always present the results mastered deep, loud and clear to vinyl. Zeal Onyia, who died in 2000, was one of the 20th Century greats of Nigerian brass, an innovator who dominated the scene in the early Sixties. After a decade-long sojourn in Germany, learning about European styles, he returned to his homeland in 1973 and recorded Trumpet King. It's a wonderful piece of work, wherein he combines rustic, traditional drumming with high life sounds and sassy trad jazz. The result is delicious, forceful yet seductive, with hints of Latin and occasional vocals, a delight. Zack Roberts and Geebah Swaray were two Liberian musicians who left their home country in 1980 as it drifted into the political chaos that would eventually result in civil war. They moved to Nigeria where their band's debut album For The Love of Money became a success, and split after a second album a few years later. Their style is upbeat Eighties soul-pop often against a reggae lilt, with a massive injection of Afro spirit. It's not to my taste. I never liked Billy Ocean's Eighties hits and it sounds like that's the sort of jollity their aiming for. Comes with a 12" x 12" photo/info insert telling their story. Nkono Teles, meanwhile, has a hefty dose of breakdance-era hip hop about his Party Beats album. A Nigeria-based Cameroonian, Teles was a great innovator within the sphere of electronic production, paying close attention to what is urban American peers were up to. Party Beats – a very now title! – is, then, a showcase for that and will appeal to DJs and other soul-funk aficionados looking for original flavours from the period. Comes with 12" x 12" photo/info insert. More to theartsdesk on Vinyl's taste is the insane free jazz… yes, I'm going to say it… free jazz ODYSSEY created in 1978 over four sides of vinyl by New York bass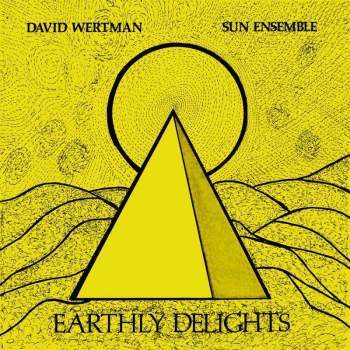 player David Wertman. In a gatefold which tells the back story with pics, it's complete prog lunacy that pushes right at the boundaries so that those listening will either find it a dreadful mess or an invigorating ride. Actually, even a single listener might find it one thing one day and the other the next. It's a spontaneous jazz improvisation led by the bass. This is what Wertman wrote about how it worked on a contemporaneous note: "Picture this. We're a buoy floating on the water. Any wave that comes we can move in that direction. But at least we're that buoy on the water compared to just standing on the land. Now at least we're floating. We'll see who picks us up, which way we'll go. Like a kite in the wind." Amen to that. Dua Lipa could do with some of that! For the record, of these four, Zeal Onyia is the one I'll be coming back to regularly.
Soundgarden Live From the Artists' Den Boxset (Universal)
Following the sad, frustrating death of their singer Chris Cornell in 2017, Soundgarden made the wise decision to fold things up. The band had reconstituted in 2010, after a thirteen year break, making one new album, King Animal, in 2012. It was at the end of the tour for this that they did a two-and-a-half hour, 29 song marathon performance for the TV show Live From the Artists' Den. For many the DVD/Blu-Ray will be the main attraction but what theartsdesk on Vinyl has is a four album boxset, the whole thing cut loud and raw, including their only ever recorded live performance of "Blind Dogs", as well as first time concert performances of a number of other songs. It's solid fan bait, in other words, particularly as they traverse their whole career, back'n'forth, unfaltering. As a non-fan I'd forgotten what a sludge metal influence they bore, ever-shadowing the riff-style of Black Sabbath's Tony Iommi, but making it very much their own (check songs such as "New Damage"). In another world they'd have been a straight metal band but in this one, their honest, tormented, enigmatic style, lent itself to something deeper and maybe darker. This album is a suitable epitaph.
Childcare Wabi-Sabi (Get Well Soon)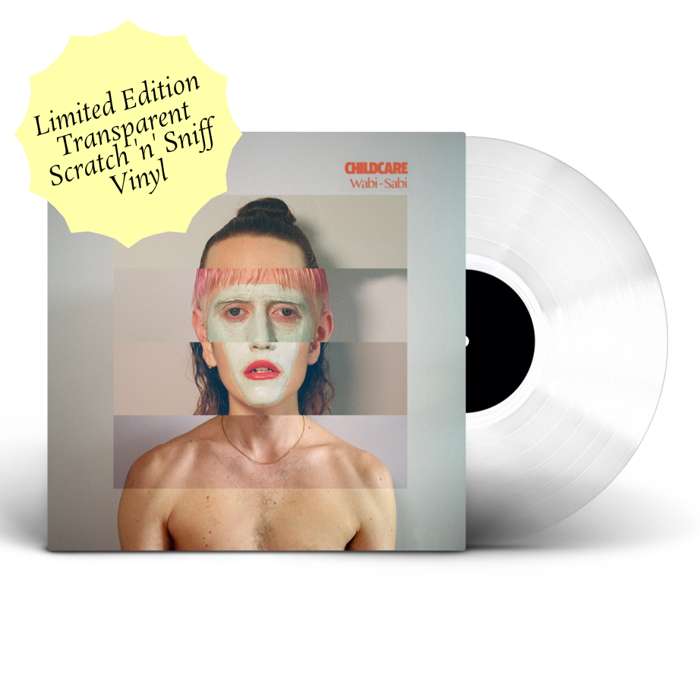 On vinyl as clear as polished new window glass, London band Childcare's debut album is full of unforced delicious songwriting. There's something of mid-Nineties Blur about it but without any of that forced geezer-ish nonsense and injected with a whole lot of elastic-gendered 21st Century funk-pop sass. These are songs it's easy to imagine becoming enormous, with tight harmonies and snappy rhythmic drive, lightly dipped in dubby electro-pop, laid back and dreamy but with a snap in the words that holds the attention. And, as if that were't enough, the sleeve is scatch'n'sniff (it has a strong lavender odour!).
Nusrat Fateh Ali Khan and Party Live at WOMAD 1985 (Real World) + Nusrat Fateh Ali Khan & Michael Brook Night Song (Real World)
We'd never have thunk it, back in the Eighties, but Pakistani singer Nusrat Fateh Ali Khan would prove to be one of the single most influential vocalists of all time. A direct line can be traced back through the likes of James Blake and Lewis Capaldi through to the likes of Chris Martin and Thom Yorke through to Jeff Buckley and thence to Ali Khan. Never mind all them, though, let's go to the source. Nusrat Fateh Ali Khan was a singer of the Sufi devotional music Qawwali which consists of call and response built over tabla and harmonium, and that's what we're plunged into with the stunning WOMAD festival set. This was the first time he'd performed to a western audience, at a festival where New Order and The Fall were also playing. It's hard to overemphasize in these musically mixed'n'matched times what a weird thing that would have been in 1985, how unprepared the audience must have been for this. It's beautifully captured to vinyl and has a hypnotic energy that simply sweeps you off. Night Song is a very different creature, created with Canadian ambient musician and film composer Michael Brook a decade later and a couple of years before Ali Khan's death. Brook blends Khan's vocals into a pulsing set of tones and rhythms resulting a set that is tonally and chordally western, Ali Khan's singing working to a different purpose. It ripples around the music senses in a different, gentler way than the WOMAD album, massaging them rather than whipping them up. It's a lovely album too.
The Vision God Made Me Funky (Defected) + Simple Symmetry Gilgamesh EP (Disco Halal)
A couple of tasty dance 12"s. First off, one from Bristol/Boston crate-digger duo Ben Westbeech and KON (of of KON & Amir). This release is a three tracker that opens with a remix of Chicago house heavy hitter Mike Dunn's "God Made Me Phunky", giving it extra oomph and drive, yet still allowing Dunn's cool vocal to do its work. Two further edits on the flip are "Sinner", a disco-house floor-holder whose origins I don't know, while "1 Thing", perhaps the most impressive cut in the package, albeit at a slower, less dancefloor pace, is a rejig or Amerie's 2005 R&B hit. It's a rounded package for straightforward club enjoyment. Meanwhile Disco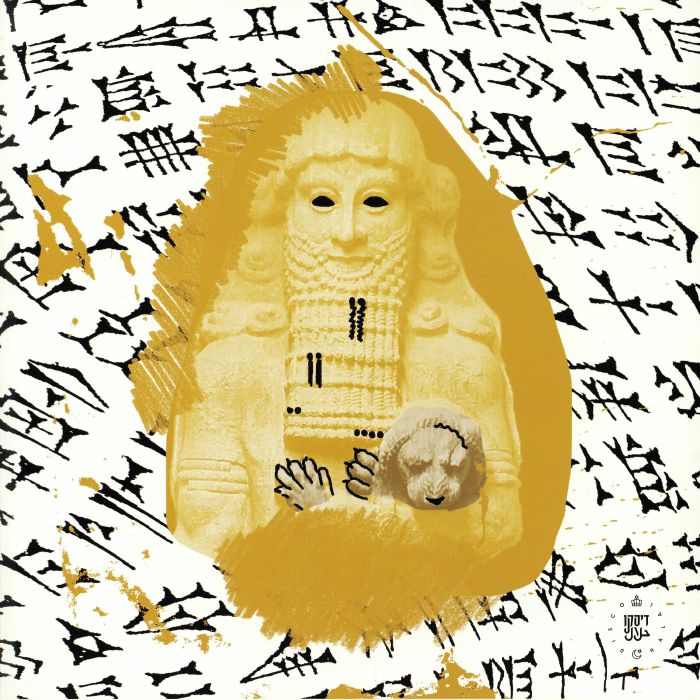 Halal Records do it yet again with the latest from Russian duo Simple Symmetry who, in keeping with Disco Halal's unique style, offer up a title track that combines hypnotic Middle Eastern melodies with a pulsing trance-house throb, squiggly effects, and snippets of vocal. It hooks the mind in while the other cuts accentuate the Middle eastern aspect with "Fight" sounding like a trip to a doomed industrial souk where "The Peter Gunn Theme" plays eternally and the two versions of "Enkidu" on the flip (including Adam Port's Tulum By Night remix - presumably referring to the famed Mexican jungle restaurant), coming on like organically treated psy-trance.
Soft Cell One Night One Final Time: Say Hello Wave Goodbye (Live Here Now Ltd)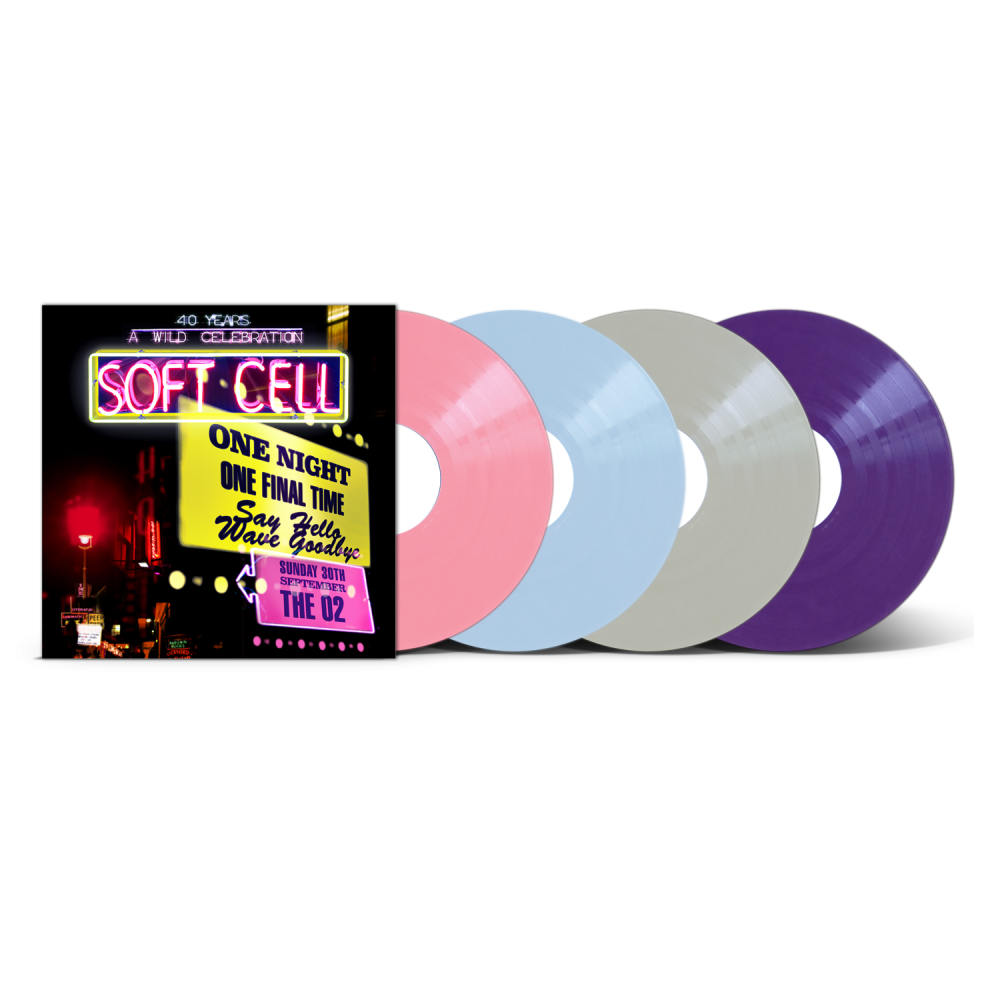 Last September one of the Eighties electro-pop's greatest bands, Soft Cell - vocalist Marc Almond and analogue electronic don Dave Bell - got back together after a decade-and-a-half apart for a one-off concert at the O2. It sold out at once and was a stunning evening, my favourite concert of last year. The set is now captured on four records in pink, yellow, mauve and turquoise, in enveloped card packaging, with a 12" x 12" card poster/memento and a 12" x 12" eight page photo booklet. As a memento it's a complete treat and sounds fabulous. Arguably, it's mainly of interest to the 20,000 who were there, although these are mostly stirring, dynamic versions with Almond's voice on fine form and, best of all, a brass section enhancing everything in a spectacular fashion. Since I was there I may not be best placed to judge it on its own merits but, from the opening "Memorabilia" to the closing sing-along to "Say Hello Wave Goodbye", there's an emotive energy here, the sense of an epic curtain call, which may also prove irresistible to all Soft Cell fans.
Various Stax Records: Soul Explosion (Craft)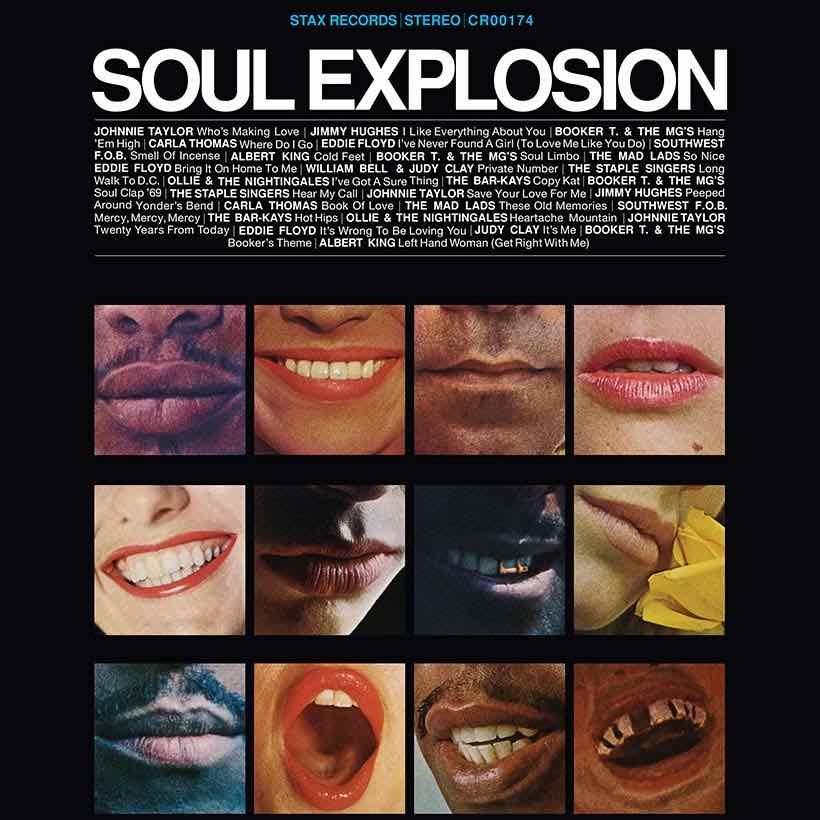 Celebrating 50 years since this compilation's original appearance Craft Records release this double collection on gatefold. Going the whole nine yards, in terms of capturing sonic authenticity, the lacquers for the discs were cut by Arden Studios' famed engineering supremo Jeff Powell at his Take Out Vinyl mastering house, and pressed at Memphis Record Pressing. It sounds good, clean and loud. As well as famed cuts such as Booker T & the MGs' "Soul Limbo" there are rarities present such as The Bar-Kay's outrageously funky organ'n'brass instrumental "Hot Hips" but the pleasures range from the bass-driven groove of Southwest FOB's "Mercy Mercy Mercy" to The Staple Singers' ebullient civil rights anthem "Long Walk to DC". Others on board include Eddie Floyd, Carla Thomas, Albert King, The Mad Lads and Judy Clay. Inarguable!
Julian Cope Autogeddon Boxset (Once Upon A Time)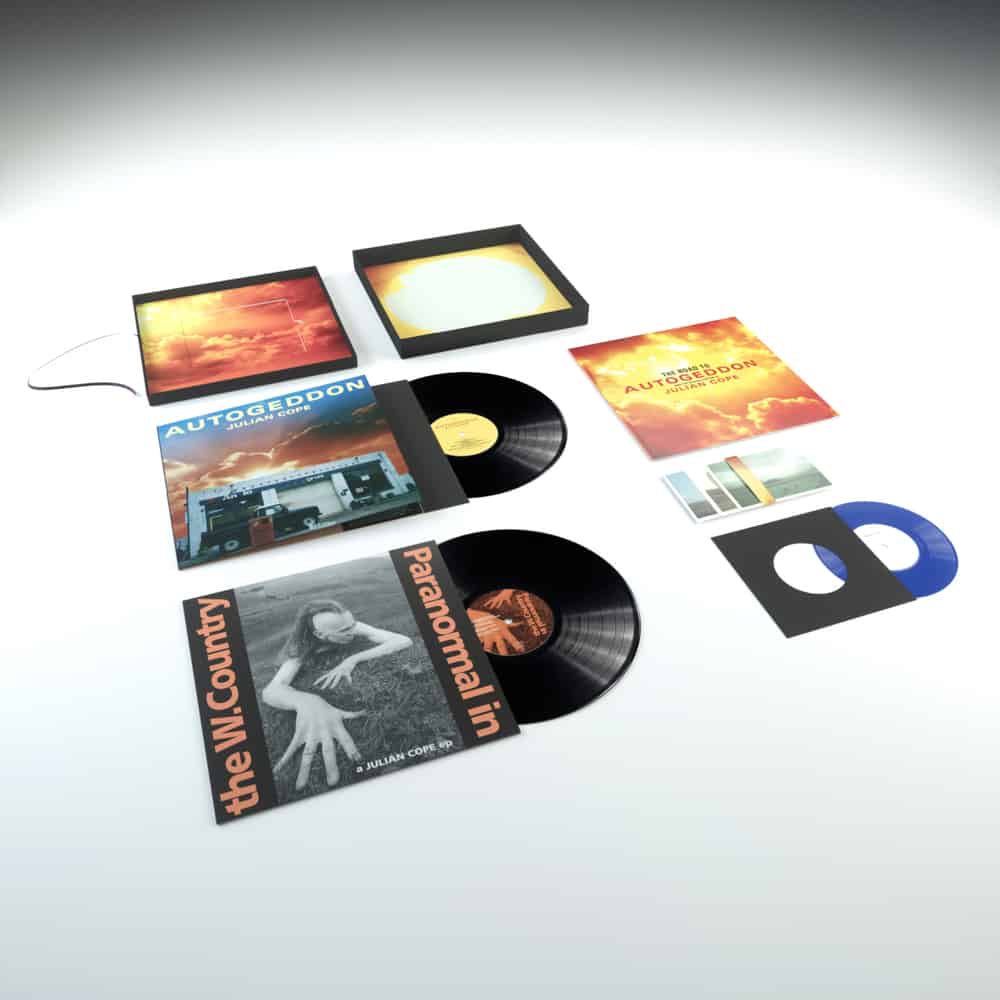 The gradual waning of Julian Cope's interest in engaging with the wider world of rock and pop has been everyone's loss. He may still go on eccentric cabaret-style, rambling one man tours for the uber-fans, but imagine if he brought is eccentric wit and many albums of marvellous music to proper stages. Boy, that'd be a thing. Until such a time, we shall have to make do with reminders such as this of what he's capable of. The boxset contains the original 1994 Autogeddon album in gatefold. From the opening freak folk acoustica of "Autogeddon Blues" to the closing ten minute Floyd/Parliament-style psychedelic guitar solo "s*t*a*r*c*a*r", it's a concept piece, anti-car, anti-environmental destruction, ahead of its time. The boxset comes with a whole book, The Road to Autogeddon by Mick Houghton which gives poetic context. It's boxed with the Paranormal in the West Country EP, never before on vinyl, previously only available two decades ago on CD via mail order, featuring songs as solidly good as the main course, especially the catchy title track. And there's a blue 7" single with a later period double header of literate weirdness, "Conspiracist Blues"/"Highway Blues", featuring bizarre erotic asides about Courtney Love and Madonna. Come back, Julian, just do one more round; come back and wreck the joint.
Cut Capers Metropolis (Freshly Squeezed)
If you go to festivals and enjoy a good time after midnight without prejudice, Cut Capers may be for you. If you're a London media wanker who endclessly affects that Flying Lotus is the best thing ever, you'll likely hate it. Yes, Cut Capers derive from the electro-swing universe, a word that's toxic to the wannabe hip, but those of us uncool enough to wander into festival marquees where this stuff sends things nuts know a good time is to be had. Bristol outfit Cut Capers' second album is full of brass, Latin, hip hop and… swing-time. It comes on like having a vein tapped to a drip of liquid sunshine, which is to say it's a bunch of unpretentious fun, jazzily dancefloor-filling. Like psy-trance before it, this stuff is hugely popular across the globe because it welcomes the listener in without pretension and says, "Come and enjoy yourself, don't think too hard about it, just do it!" Galacian MC Eloy's work on cuts such as "Elephant" add extra pizzazz but the light vocals of Jane Thomas more regularly hold it all together. A blast! Comes in photo/info inner sleeve.
Brian Eno with Daniel Lanois and Roger Eno Apollo: Atmospheres & Soundtracks (Virgin) + Various Do The Moonwalk (Trojan)
First an ambient classic, with extra ambient classicism to go! Back in 1983, when post-rave chilling did not exist, Brian Eno, Daniel Lanois and Brian's younger brother Roger put together the soundtrack for Al Reinert's silent film documentary on the Moon landings. "An Ending (Ascent)" stands out for its utter gorgeousness, a piece of music that unaccountably always brings tears to my eyes – just beautiful, emulating a drift into unknown hugeness that overwhelms – but the whole album carries the listener, raises the listener. It includes treated guitar interludes that Eno has famously stated were down to the fact the astronauts took tapes of country'n'western into space with them. These add a focus and richness to proceedings. It arrives with a whole new album, For All Mankind (the retitled name of Reinert's film when it eventually received a full release in 1989) which continues the mood. It's also lovely stuff but the original album is just stunning, possibly Eno's greatest ambient work due to the sense of soul uplift generated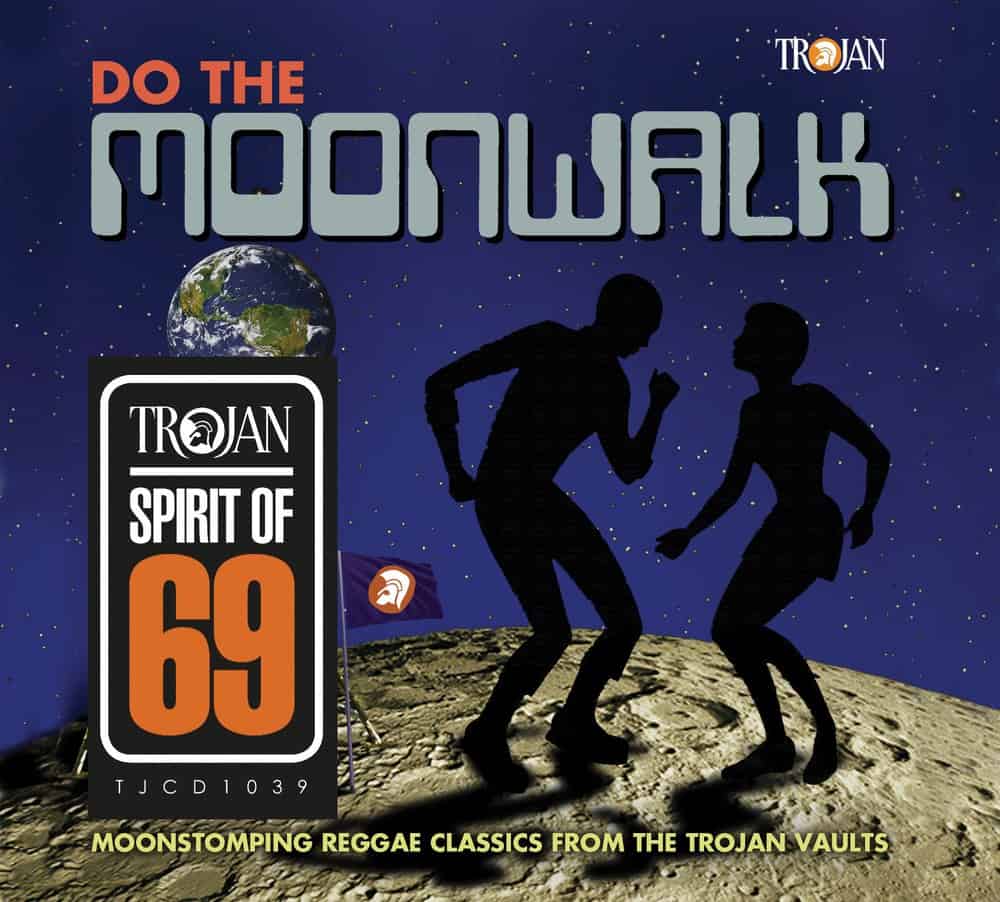 throughout. Remastered with lush depth and clarity, it arrives on double in info gatefold with photographic inner sleeves. At the other end of the moon landing fiftieth anniversary spectrum comes a Trojan release that gathers 1969 celebrations of man's first steps there from ska and reggae universe. Some of these are sweet songs, such as Nicky Thomas's pleaful "Doing the Moonwalk", many are camp ska instrumentals full of kitsch Fifties science fiction film effects or, in the case of "Creature From the Moon" by The Horrors, a demented voiceover, and there are a couple of versions of "Moon Hop"/"Skinhead Moonstomp". The lo-fi recording is plainly audible but that, of course, is part of the charm and the whole thing is a good-natured moon ball.
ALSO WORTHY OF MENTION
Boca 45 Forty Five (Mass Appeal): Bristol's B-boy turntablist wizard Scott Hendy returns with a new album, his fourth, and it's jammed to the gills with bounce and spirit. Arriving in a limited vinyl edition of 300 on bright red vinyl in an art/info inner sleeve that details the background of each song, and a 12" x 12" logo card, Forty Five rides the intersection between funk, soul and hip hop with aplomb. It features guest turns from Emskee and Louis Baker who add rap flow and James Brown-ism respectively, but perhaps most surprising is the low-rolling turn from Kasabian's Sergio Pizzorno on "White, Blue & Red". Sometimes this kind of music can be perceived as just for true connoisseurs, those guys with beards and baseball caps who make you feel small in record shops, but Forty Five is the proof anyone can just put the needle on the record and get involved.
Spice Girls Spice Girls – The Greatest Hits (UMC/Virgin): This one's a bit pointless without a picture as it's a limited edition picture disc, so here's a picture. Comes with a 12" x 12" photo insert. But what does it sound like? Well, they've packed on the tunes so the volume is quite low but the songs themselves, many of which this writer hasn't heard for aeons, mingle ones that are overplayed pop sappiness with ones that sound dated, riding long-gone trends (including the enjoyable Stereo MCs pastiche "Move Over") with 24 carat classics such as "Spice Up Your Life", a tune I bought as a CD single as soon as it came out in 1997 (it had mixes at the time that were unavailable elsewhere). So some enjoyable hokum on here.
Grey Hairs Health & Social Care (Gringo): Nottingham's not-so-young-but-youthfully-angry-nonetheless music scene continues to flourish, as the third album from Grey Hairs showcases with suitable fury. They are mates of Sleaford Mods but have more musically in common with Idles. Health & Social Care is a tonic on transparent scarlet vinyl. They should win an award for the title "Tory Nurse", alone, but as it turns out the whole album, on photo/info inner sleeve, is restless with punk rock attack but equally smeared down amongst riffs that have much in common with pre-Nevermind first wave grunge's dirty noise attitude.
Ian Dury & the Blockheads Do It Yourself Boxset (Edsel): 40 years after it first appeared the second album by Ian Dury & the Blockheads (and the first under that name) is reissued as a boxset. In 1979 the original album appeared in the wake of Dury's monster chart-topper "Hit Me With Your Rhythm Stick" but he insisted that not only would it not be on the album, but that no singles would be released from it at all (although there's an ongoing misperception that "Inbetweenies" was a single). Despite the fact that in life he was becoming a diva arse, Dury's songwriting remained on form, from the cockney jabber of "This is What We Find" to the gloomed, looping alt-funk gag of "Waiting for Your Taxi". The boxset has the album on magnolia vinyl with a second record of singles, B-sides and demos, as well as a DVD of videos (including concert footage from Queen's University, Belfast), sleeve notes by Phill Jupitus and Kosmo Vinyl, and 34 12" x 12" alternate cover art prints.
Julia Meijer Always Awake (PinDrop) + Hatchie Keepsake (Heavenly) + Erin K I Need Sound (T3) + Bamboo Daughters of the Sky (Upset the Rhythm) + Claude Fontaine Claude Fontaine (Innovative Leisure): Here are a bunch of very different female singers bundled together. They are reviewed this way because theartsdesk on Vinyl only has so much review space each month and I want to squeeze in as much as possible. First off, Julia Meijer is a Swedish woman living in Oxford and her music has a floaty mid-period Bat For Lashes quality, but is chunkier and unafraid of poppy hooks. Meijer appears to have strong affiliations with defunct baroque pop outfit Guillemots (her drummer was in that band and frontman Fyfe Dangerfield guests). Her music has the same erudite, orchestrated musicality. Composer Sebastian Reynolds of Solo Collective, reviewed elsewhere on this edition of theartsdesk on Vinyl, is also in her band. Australian singer Hatchie plays a much more straightrforward form of guitar pop. Her debut album, which arrives on transparent vinyl in lyric/picture inner sleeve, is a set of opulently produced jangle-pop numbers that have a light, spirited quality. There are hints of shimmering psychedelia here and there but this is mainly about sweet, straightforward songs. Erin K, an American based between London and Berlin, appears with her second fully-released album. She has some of the pithiness of Emmy the Great and also a likeable facility for tune-writing. She can be sugary but this masks an edge that, while not Dorothy Parker razors, can certainly cut. Like the two aforementioned singer-songwriters she opts for ensemble orchestration rather than acoustic guitar, in Erin K's case resulting in a theatricality that's filmic yet precise. Comes in hard card lyric/photo inner sleeve. Bamboo is actually a male/female band but fronted by Rachel Horwood. Prolific musician-producer Nick Carlisle is at the helm for much of the music. They muster a lush, synth-based yet band-style set of songs. Imagine if Ryuichi Sakamoto - before he went all ambient – decided he wanted to be pre-stadium Depeche Mode but fronted by Florence Welch. That sort of thing. Theirs is a solidly interesting sound although I don't find it more-ish. Comes on art gatefold with syrupy precipitated vinyl that looks like a gold pen ink exploding, with a lyric/info inner sleeve. Claude Fontaine is a bizarre experiment that works. According to the background info she's an American based in London who developed a sudden passion for old reggae and bossa nova via a Portobello Road record shop. She then contacted Brazilian percussion legend Airto Moreira and classic reggae guitar sideman Tony Chin and recorded an album in LA with them and their mates. It all sounds a little unlikely to have just fallen together so – think of the cost! – but, like trust fund talent Lana del Rey, in the end it's the music that counts. Over one side of reggae and one side of bossa nova, Fontaine's Sixties chanson-pop voice works a treat. Think Nouvelle Vague. It's summer music par excellence. If pushed to chose one of these, Erin K would be my first pick (followed by Claude Fontaine).
Laville The Wanderer (Acid Jazz/PIAS): Laville is a London soul singer whose tones have a vintage quality that can be related to artists ranging back through the decades. Most of the songs on his debut album, like the undeniably catchy "Easy", take the retro route, dipping into bygone styles, but Acid Jazz's studio main man, "Sir Tristan Longworth" gives everything a polish that adds a hint of something 21st century to proceedings. Ultimately, while they're far from groundbreaking, the songs on The Wanderer don't attempt to be what they are not and, like toast and marmalade, one could imagine them becoming a fixture one takes for granted.
Sarathy Korwar More Arriving (Leaf): Back in 2016 theartsdesk on Vinyl reviewed Sarathy Kowar's debut which was about mood, about fusing jazz with the folk music of the Afro-Indian Siddi community. This time round Korwar has made a more vocal, political album, featuring all manner of voices expounding, from the poet Zia Ahmed's dryly comic "Mango" to Delhi Sultanate's quick-fire toasting on "Coolie". The thoughtful words sometimes attack and sometimes just lay things out, while behind them sounds vary from shuffling, sax-laden jazz to Indian-flavoured small ensemble hip hop. It's a varied and vibrant album. Comes in word-art/info inner sleeve and word-art postcard.
Jordan Rakei Origin (Ninja Tune): As a longterm follower of Ninja Tune, I've observed them go through so many phases and my guess is that currently they're actively hoping to get behind an artist who crosses over. Why not? This isn't to say they've deserted their love of music outside the norm, just that they're mingling it with a wider pop awareness. London-based Kiwi musician Jordan Rakei is a case in point. He makes soulful music tinged with woozy electronics that add another dimension of appeal. His falsetto-touched, sometimes, multi-tracked voice smooches around low-slung funk that's painted with a hazy studio treatment. As a listening experience, it's more about the general tone than the songs although a couple of cuts, notably the Years & Years-ish "Mind's Eye" stand out. Comes on art/lyric inner sleeve.
Peter Cat Recording Co. Bismillah (Panache): The Peter Cat Recording Co. - AKA Peter Cat – are a New Delhi-based quintet who are amongst Nile Rodgers' choices for his 2019 Meltdown Festival in London. Their music has drawn broadsheet plaudits and they're on the rise, so is the fuss worthwhile? On the basis of this, their first proper album, they're an easy listening outfit who mingle classic Rat Pack singing, pacing, brass and attitude with sounds and lyrics that place them somewhere slightly edgier. Take "Shit I'm Dreaming", for example, with its references to cock sucking and its gradual descent into psyche-fuzz at the end. Mostly, though, Peter Cat stick to classic lounge song-craft that will not set the cat among the pigeons. Comes on double in info gatefold in red sleeves.
Archie Hamilton Archive Fiction (Moscow) + Luca Bacchetti Secret World (Endless): Archie Hamilton's Archive Fiction is one for the DJs. Archie Hamilton is a Welsh DJ who made his name via London's underground FUSE parties and has a globe-trotting career on the club circuit. His debut album comes on double and consists of nine tracks of mostly mid-paced techno-house (ie, it's chugging not bangin') that's touched with a tribal-percussive feel that adds interest, and a couple of vocals, although only one song, the atypically breakbeat-driven "Eye of the Storm", featuring Reprazent singer Onallee. It's sturdily functional nightworld tuneage. Luca Bacchetti is another DJ successful in clubland's netherworld who's appeared with a debut album. The idea is that it sums up his return to his native Tuscany and, while it starts off 4/4, it's very different from Hamilton's album, boasting many more twinkles of melody and, as it continues over its four sides (in photo/info gatefold), it revels in a progressive house-style journey that eventually takes in folkish percussive interludes and beatless orchestrations featuring live instrumentation. It's more of an actual album than Hamilton's work, a long-form listening experience that ebbs and flows, which isn't to say it's better, just that it has very different intentions.
Emerson Snowe That's Rock'n'Roll (Liberation): With a touch of the Ezra Furman about his songs and a touch of Luke Steele (of Empire of the Sun) about the vocals, Aussie singer Emerson Snowe knows his way around a song. His woozy, heartfelt take on pop is full of characterful lyrics. It's not really rock'n'roll, as the title suggests, but it's melodically honeyed and worth a listen.
The Boxmasters Speck (Keentone): The ninth album from US outfit The Boxmasters sees them hook up with The Beatles (now late) sound engineer Geoff Emerick (who worked on Revolver, Sgt. Pepper's and Abbey Road). The result is tuneful guitar pop that certainly had a very Fab Four melodic/harmonic sensibility. The band's sometime country orientation only crops up here and there, notably on the single "Let the Bleeding Pay". Speck has an unashamedly retro sound and feel but the songs are strong. Billy Bob Thornton is frontman of the band but he, unrealistically, hates his Hollywood fame being mentioned in the context of the band (for more on that check YouTube for a cringingly cantankerous and difficult interview with a small TV station). Comes in lyric inner sleeve.
Tubby Hayes Grits, Beans and Greens: The Lost Fontana Recordings 1969 (Fontana): From the Fifties onwards Tubby Hayes developed a reputation as one British jazz's most talented figures but, eventually, also one its most off-the-rails. He was a saxophonist eager to embrace any style as it arrived and he had a high profile at home and abroad, but as the Sixties went on jazz was becoming a niche hard sell for record companies. 1969 was a pivotal year for Hayes, one in which the turmoil of his health and personal life imploded but it was also when he tried to retrieve his reputation by putting together a fresh version of his Quartet and making these recordings. In fact, he was also working on another potentially more commercial covers album. The latter, a less-than-inspiring lounge affair, turned out to be his final album (he died in 1973). Grits, Beans and Greens could have been, but has not been released until now. The five tracks, mastered to vinyl via original Sixties tape and lathe technology, burst with vibrancy and colour, the sax, piano, bass and drums interlinking in a manner entirely persuasive. Fresh-sounding 50 years later, it's a great find. Comes with tight-typed 12" x 24" booklet which lays out the whole story.
The Alarm ∑ Sigma (Twenty First Century): The Alarm's epic brand of air-punching rock is not to my taste although there's no denying that songs such as "Brighter Than the Sun" have a catchy, stadium-aspirational quality. I'd liken it to U2 but that would be unfair as (a) they were immediate contemporaries of U2 and were developing this kind of Celtic rock sound at the same time, and (b) it's been done way too many times before. But I can only admire frontman Mike Peters' 100% commitment, album after album, year after year, to living life as a musician, never giving up. Why not? Fuck proper jobs, fuck money, make your art your life! Comes with art/photo inner sleeve and 12" x 24" black'n'white band poster wherein Peters looks especially couldn't-give-a-damn-preposterous in a Clash-style white cod-military jacket.
Chocolate Hills A Pail of Air (Republic of Music) + Ellen Arkbro CHORDS (Subtext) + Sebastian Reynolds w/Anne Müller & Alex Stolze Solo Collective: Part Two (Nonostar) + Mndsgn Snaxx (Stones Throw)
Gathered here are a selection of sound explorers. Chocolate Hills is Alex Patterson of The Orb, together with analogue synth don Paul Conboy (of Metanomo) and their sound is, unsurprisingly, Orb-like. The idea is that they create gently humorous ambient soundscapes woven in with samples of very English voices (which is something The Orb's most famous work does anyway ("Alongside the crack of leather on willow…" etc). It's a genial – if inessential - addition to Patterson's already vast discography. Stockholm experimentalist Ellen Arkbro's latest is one of the more challenging listens theartsdesk on Vinyl has come across. One side, "CHORDS for organ", deals in piercing tones that, much of the time, are akin to when a sound system is unearthed and set badly wrong. These are layered and stop and start. The other side, "CHORDS for guitar" "places the listener at the center of a cyclically repeating complex of harmonic strings in wave-like motion." It is more approachable but can I take it off now? Composer-musicians Sebastian Reynolds, Anne Müller & Alex Stolze's second Solo Collective album sits on the dividing line between electronic experimentalism and modern classical. A tune such as "For Hazel" twists like sonic ivy around a propellant inner rhythm but other pieces are more traditional in construction, and then there's the sampledelic noise assault of "Ripeness for All" which can be filed next to avant-garde of the most wilful order. It's a more wide-ranging, challenging ride than the first volume but, in the end, a more interesting one. The usually imaginative label Stones Throw gives us the latest chapter from warped beats specialist Mndsgn. Very much in the West Coast US post-Fly-Lo category, it lollops along haemorrhaging chewy stoner vibes, dropping out every now and then to whimsical hip hop and soul snippets. There's turntablism going on but not as we know it - too wibbly for that - pouring over the brain like a bong-hit with microdot water. Comes of vinyl the colour of a bleached flamingo.
Finally, ones that have already been reviewed on theartsdesk but which are well worth having on plastic. Click through for full review.
Madonna Madame X (Interscope)
On gatefold double La Ciccone's Latin-flavoured experiment is her most convincingly delivered in well over a decade.
Mark Ronson Late Night Feelings (Sony)
While he's had bigger hits, the enigmatic DJ-producer may have nailed down his most likeable set of songs with this one.
We welcome any and all vinyl for review. Please hit thomash.green@theartsdesk.com for a postal address.
One of the ten best albums ever made
Share this article