theartsdesk on Vinyl 73: Sandy Denny, Plastic Mermaids, Orbital, Speedy Wunderground, The Snuts, The Kinks and more |

reviews, news & interviews
theartsdesk on Vinyl 73: Sandy Denny, Plastic Mermaids, Orbital, Speedy Wunderground, The Snuts, The Kinks and more
theartsdesk on Vinyl 73: Sandy Denny, Plastic Mermaids, Orbital, Speedy Wunderground, The Snuts, The Kinks and more
The most eclectic regular record reviews in the universe
Wednesday, 09 November 2022
A ceaseless parade of pleasure on plastic
After an unavoidable delay theartsdesk on Vinyl returns with over 9000 words on new and recent releases, ranging across the entire spectrum of known music. Dive in!
VINYL OF THE MONTH
Edrix Puzzle Coming of the Moon Dogs (On the Corner)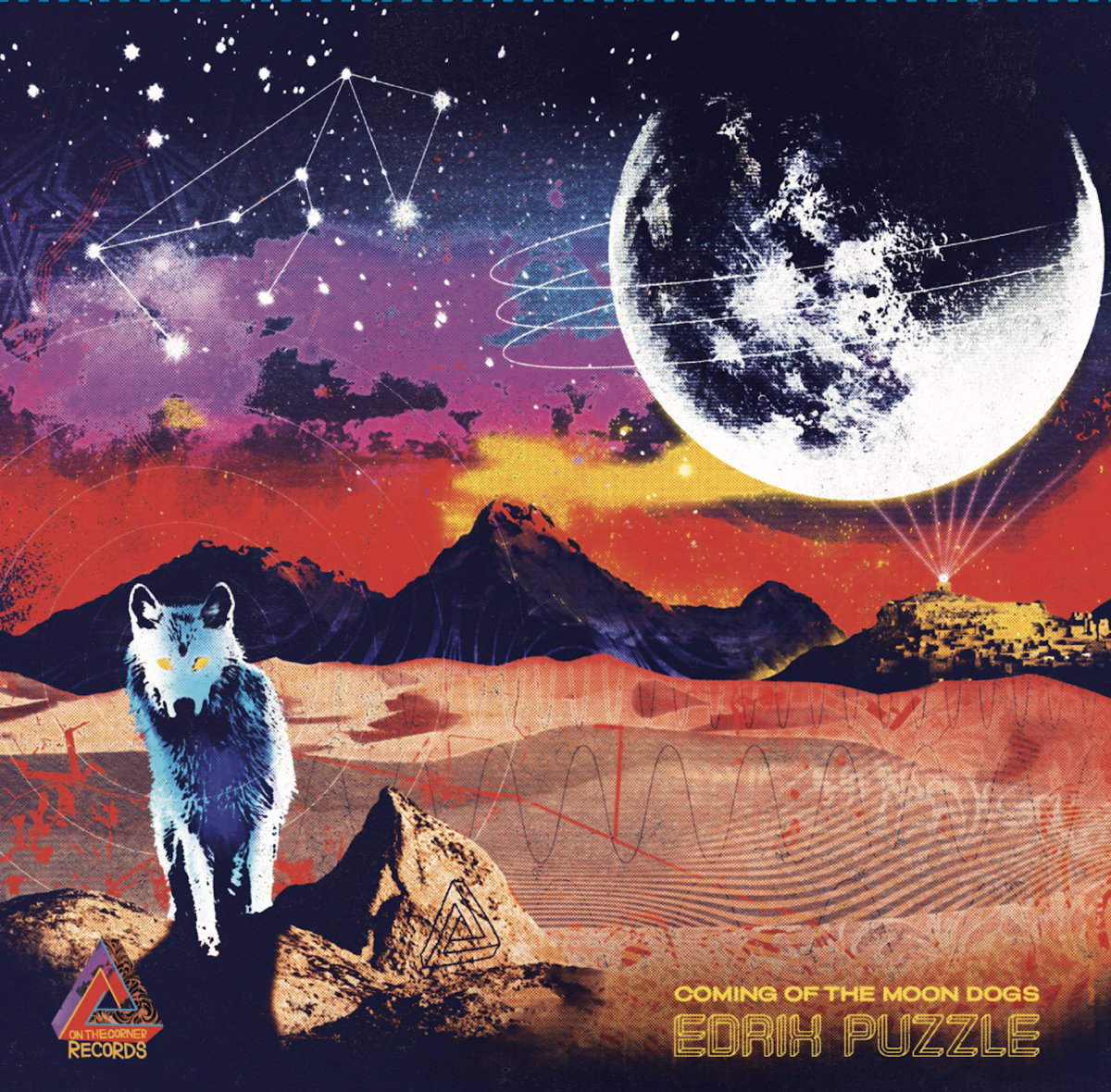 Nathan Curran is an in-demand session drummer for the likes of everyone from Elton John to Kano. Ah, but like Hong Kong Phooey before him, he has an alter-persona that will surprise. Unlike Hong Kong Phooey, though, it's not a canine crime-fighter cashing in on a global craze for martial arts. No, it's a demented attempt to weld the fringes of jazz to retro sci-fi, psychedelia and electronics. Curran has taken a stab at this before with his 2020 album Trans Neptunia under the moniker Planet Battagon. That album laid out the bones but Coming of the Moon Dogs goes the whole hog. In fact, it goes bananas in the best way. With his core team of Martin Slattery (clarinet/sax), Tom Mason (double bass) and Oli Savill (percussion), Curran takes care of drums and the electronic aspect, with occasional visits by violinist Darren Berry adding another layer of alien otherness, especially on Side B Track 1 (don't know what it's called as the sleeve appears to be wrong, indicating a track without violin). Running in parallel to the sort of music Shabaka Hutchings gets up to, Edrix Puzzle push into realms of both the freaky-danceable and free jazz threat, with a dose of pure head-frying out-there thrown in for good measure.
VINYL REVIEWS
Marxist Love Disco Ensemble MLDE (Mr Bongo)
There's not much information about Marxist Love Disco Ensemble. They come from Bologna and their debut album is possibly the work of one producer. The idea is that their music combines the joy of disco with the joy of the rise of the proletariat against the ruling class. In fact, these chugging analogue grooves are as much funky easy listening as disco, but they do boast low-in-the-mix male and female singing, redolent of the stylised end of Eighties/Nineties Brit indie (Saint Etienne, The Divine Comedy, etc) about the proclaimed subject matter. The lyrics to "Brumaire" are opaque but presumably refer to the end of the French Republic in 1799 while "1905" is a more direct reference to the Russian uprisings of that year, to a tootling soundtrack. "Hues of Red" is the catchy stand-out, coming on like a Leninist Manhattan Transfer. "Humanity's been pawned for greed,/Immured by warring surplus value thieves." Yes, indeed. Fun!
Sandy Denny The North Star Grassman and the Ravens (Island) + Sandy Denny Sandy (Island) + Bobbie Gentry The Girl From Chickasaw County (Universal)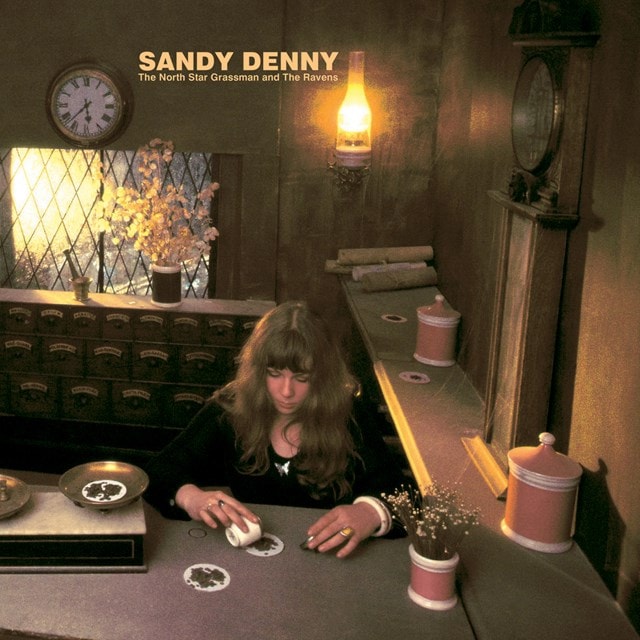 Three albums from two of the most distinctive female singers of the latter half of the twentieth century. The Sandy Denny albums are her initial two solo after experimenting with her own new band, Fotheringay, upon leaving Fairport Convention. They date from 1971 and 1972, with the first of them, The North Star Grassman and the Ravens, seeing Denny mix mostly originals with three cover versions, her clear pure voice landing sprightly atop piano-led folk-pop – and the incongruously jolly rock'n'roll of "Let's Jump the Broomstick". Both albums are on gatefold. Sandy showcases Denny spreading her stylistic wings. While folk music is ever present, there's more going on, the with the jazz-funky "For Nobody to Hear" sitting next to the steel guitar country of Bob Dylan's "Tomorrow is a Long Time". Part of Denny's appeal is that her lyrics seem have a sense of her own doomed nature, tuning into the fear we all have of life rushing past, escaping us. Her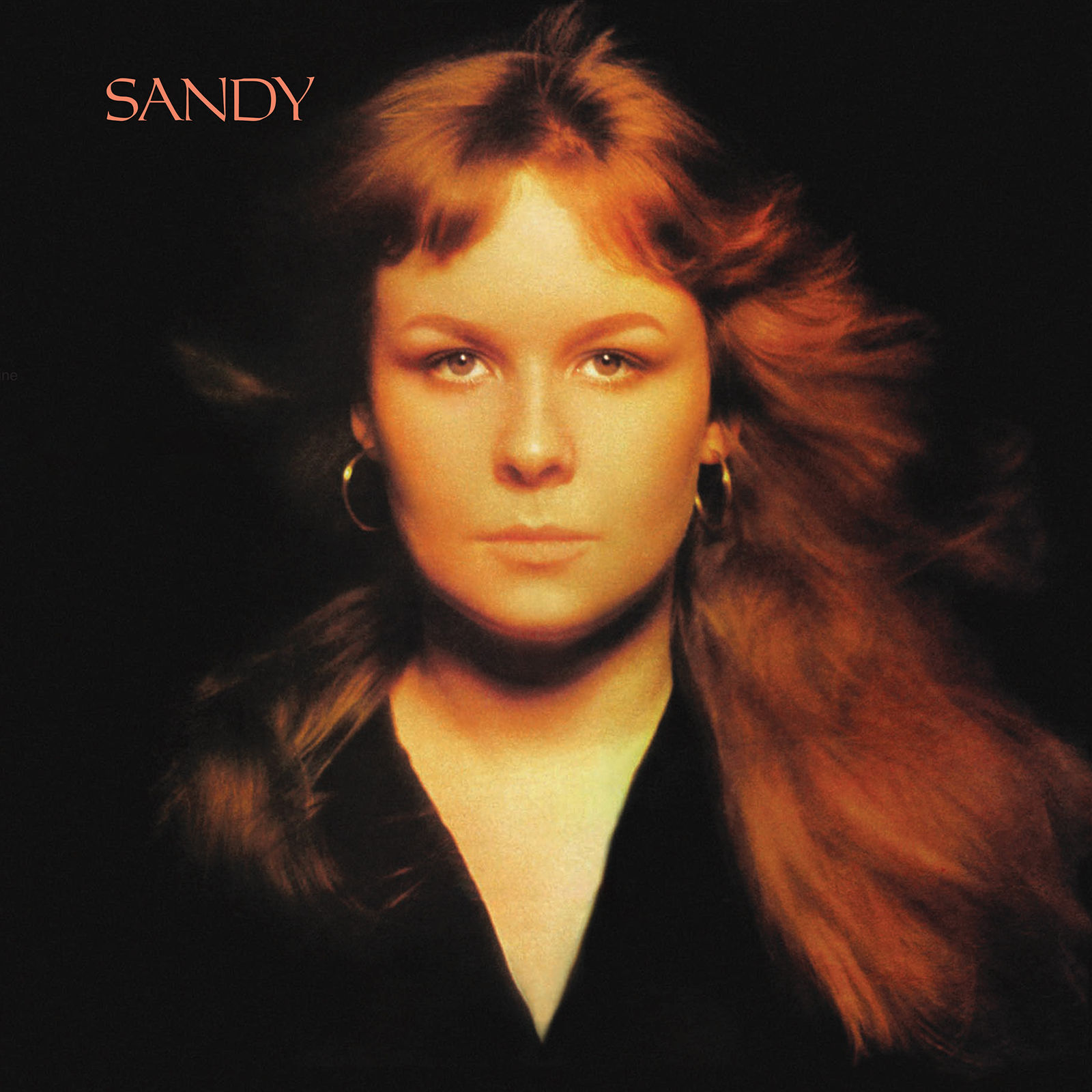 music is not my kind of music but something about the way she does it is. The Girl From Chickasaw County is a boxset but theartsdesk on Vinyl has the double album photo gatefold version in photo inner sleeves, a kind of greatest hits for a woman who should have had chart toppers coming out of her ears but, in fact, was really more like a one hit wonder, with her 1967 opening shot, the extraordinary and deathless "Ode to Billy Joe". Actually, she did have a couple more major hits in 1969 but, preposterously, they were cover versions. "Preposterously" because her own songs are so fantastic. A beautiful woman, with a huskily attractive voice, from her debut until
1971, she fired out non-stop excellence, the first major American female artist to really own the whole creation/production process in her music. She gave country a new aspect, conversational but mysterious, with a musicality that was quirky and different. Unafraid of ornamentation in her music, as on the Bond film theme-sounding single "The Girl From Cincinnati", she was more usually happy to do without, as on pared back, smart numbers such as her take on "God Bless the Child". It's gobsmacking; how the hell did she come up with a cosmic song/lyric like "Refractions". Arguably the most underrated songwriter of all time, the selection here represents this. Gentry lived up to the myths of her songs and disappeared from public life at the start of the Eighties. Where she is now, no-one will say. What she left us, though, is a canon of music that's borderline untouchable. Comes with a 12" x 12" four page "introduction to the recordings", replete with photos.
Ultimate Thunder Ultimate Thunder (Pyramid)
The value of Ultimate Thunder could easily be misunderstood. Seven of the band's eight members have learning difficulties of varying degrees so merely reading about their background – starting as a charity project in Leeds – it could be possible to perceive them solely as community service. This would be a big mistake. Their music is unhinged drone-noise pop-rock with frontman Matthew Watson firing out bizarre non-sequiturs over the top in a manner akin to a more playful Mark E Smith. It has something in common with the punkier end of Krautrock but also with Seventies psychedelic synth explorations. It's abrasive but also has a bubbliness that's appealing. The band has been playing together for a few years, including live shows, but it was during lockdown that guitarist James Heselwood and producer James Mabbet finally nailed down the recording of this set. Within the visual art world, outsider art of this kind has long been acknowledged. Ultimate Thunder take such a perspective effectively into the world of art rock and avant-garde pop. Features the work of bassist John Greaves on the outer and inner sleeves.
Perry Granville Sailing Ships EP (Higher Love)
Brighton Balearic eclectica boasting a connection, it's suggested online, to the excellent Hotel Pelirocco, host of many a small but perfectly formed wonky evening out. It's a 12" six-tracker inspired by seeing Andrew Weatherall DJing. The title track is a downtempo dub mongrel sent squiffy by out-of-key "Vamp"-style hardcore synth stabs. This comes with an equally bass-rolling "Meet Monkton Uptown Version" by Hardway Brothers. Hard to dance to, both cuts are curiously morose, yet eventually persuasive. The other four cuts are all takes on "New Arp", a gloopy electro-ish tune that blossoms into an acid-fest or, in the case of the Break Mode Remix, starts as one. Justin Robertson pulls the whole thing stylishly apart for his "Deadstock 33s" remix rendering it a John Barry Sixties film theme by way of Westbam, while the Mr BC Remix strips back to a 4/4 pulsar. A worthwhile oddity.
The Kinks Muswell Hillbillies/Everybody's in Showbiz – Everybody's a Star Boxset (BMG) + Frijid Pink Frijid Pink (Repertoire)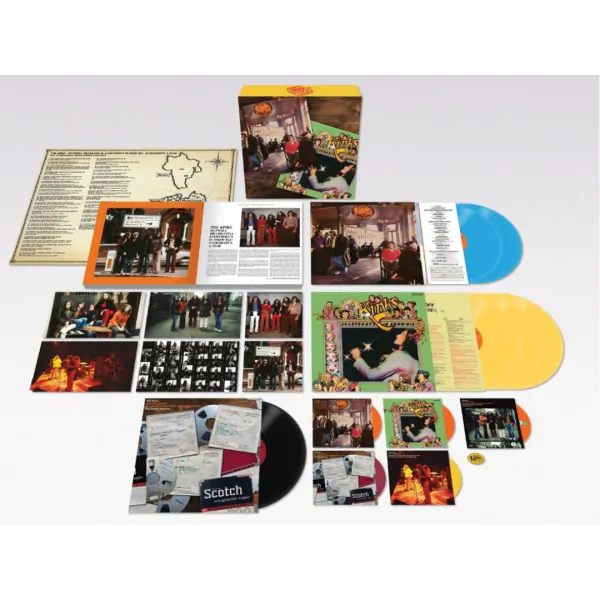 Three albums from the dawn of the 1970s. To start with, one great Kinks album and one pretty good Kinks album, dating from 1971 and 1972 respectively, and following on from the massive chart success of the single "Lola". Both failed commercially (with the exception of the single "Supersonic Rocket Ship", the band's last hit for nearly a decade). The boxset comes with full bells'n'whistles, a treat for fans as it digs deep, including a 52 page hardback book of photos and quotations, a Kinks-themed map of North London, a badge, some photos, and, intriguingly, Blu-Ray footage of The Kink's 1971 US tour shot and narrated by frontman Ray Davies. Best of all, though, of course, are the albums, which arrive on double and triple alongside another album of new remixes by Davies which are interesting rather than essential. Muswell Hillbillies, as the title suggests, muses on Davies's London roots, yet the sound has a loose raw Memphis blues feel, akin to Stones material from the same period, albeit filtered through Davies's music hall sensibilities. It's loose, low fi and appealing, heartfelt. One can hear the prototype of what Pete Doherty later attempted in some the tracks. Everybody's In Showbiz – Everybody's a Star throws in a live disc from a Carnegie Hall concert, you'd have thought to tempt in doubters with older familiar songs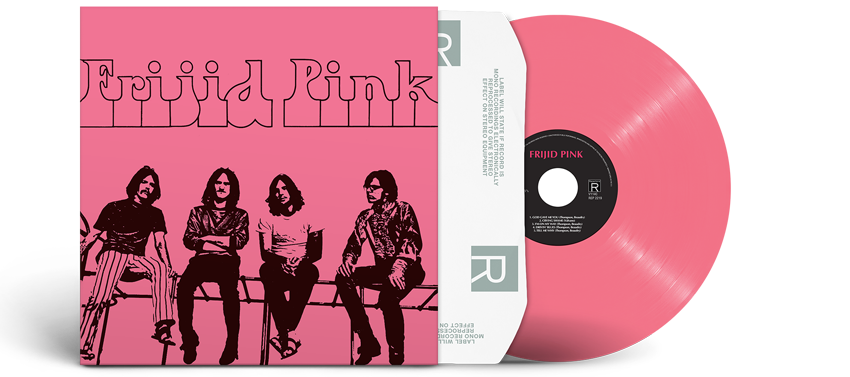 but, no, only "Lola" is present. The main album sees Davies tightrope walking around the stink of prog, a loose concept album about being a rock star, but it's saved by his quirky musical sensibilities, the use of Dixieland jazz or the touching Lennon-ish solipsism of "Sitting in my Hotel". Both albums deserved more success then and still hold their own as collections that work, as does the debut from Detroit rockers Frijid Pink, who came from the same circuit as The Stooges and The MC5 but whose roots were as a local covers outfit. Their sound, then, is not as incendiary as those two benchmark proto-punk bands but one listen to their 1970 debut album outlines they picked up enough garage fuzz attack to make their take on period blues-rock well worth a visit. Their big hit, here and in the US, was a guitar amp epic version of The Animals' "The House of the Rising Sun", which is present, but while run-of-the-mill rock'n'rollers such as "I'm On My Way" are hardly essential, there's more to get the teeth into on scuzzy cuts such as the dirty "Drivin' Blues", the Stooges-like "Tell Me Why", the late night whisky-soaked slowie "Boozin' Blues", and the proto-metal of "End of the Line". Comes on vinyl as pink as the suits they wore onstage.
Various Live at WOMAD 1982 (Real World) + Maïa Barouh Aida (Saravah)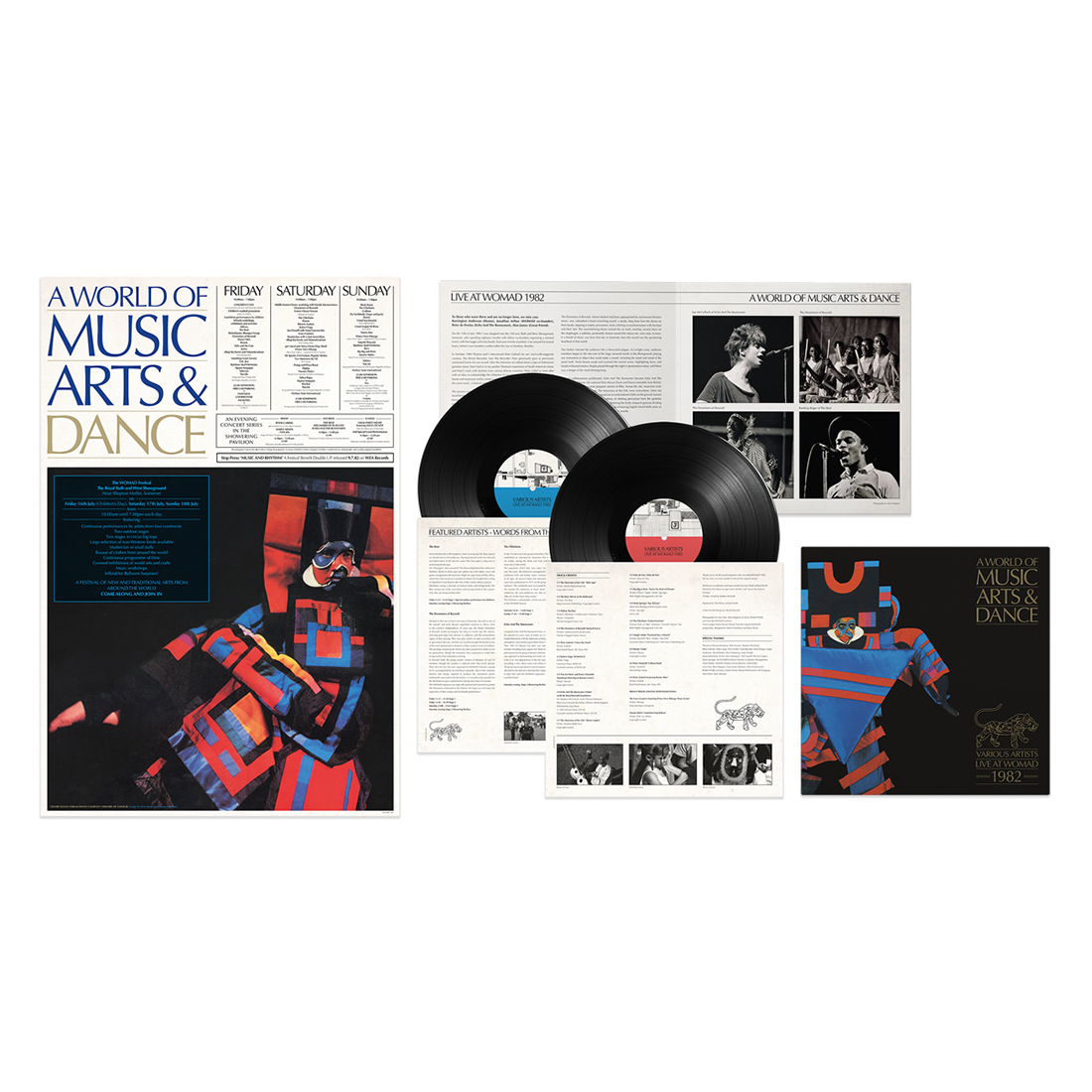 The path of what was once known as "world music", since the term's inception to the present, is nicely encapsulated by these two albums, their contents separated by 40 Years. Back in 1982 a group of like-minded souls, including Peter Gabriel (and theartsdesk's own Mark Kidel) had the idea of a gathering, WOMAD, that would combine music from around the world with contemporary cutting edge pop/rock (and, as per this double album of cuts from the first festival, a side order of their generational prog-hippy peers, such as Robert Fripp and Peter Hamill). On photo/info gatefold in photo/info inner sleeves, with a large poster of the line-up and festival art, it's a sumptuously eclectic selection, the spirit of which is summed up by an enthused, raw live take of The Beat playing "Mirror in the Bathroom", next to "Tabla Iqae" by Musicians of the Nile, or Echo and The Bunnymen playing "Zimbo" with Royal Burundi Drummers. Other Eighties artists present are Pigbag and Rip, Rig & Panic, while the worldwide array includes Tian Jin Music representing China, the assorted South American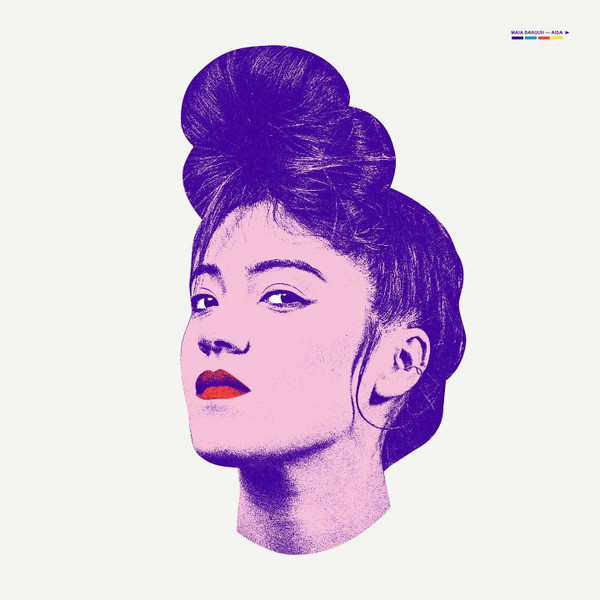 Salsa de Hoy, and Bristolian-Ghanaian drum unit Ekome. It's an invigorating concept and the thrill of it is here captured in this music. Speed ahead in time to 2022 and the very concept of "world music" is discredited, the idea of lumping the cultural inheritance of nonwestern societies into one marketing bracket seen as distasteful. However, there's still a market for global roots sounds among music-heads, and it's often at its most compelling when folk-ish traditions are coopted into modern electronics. Such is the case with Maïa Barouh, a French-Japanese flautist/singer/rapper/producer and the daughter of maverick musician Pierre Barouh. She has cut her own swathe, drawing from her heritage but also from a wide variety of international flavours. Where her first album had a trancier feel, the new one snaps to a hip hop-electro backbeat and some of these cuts have a post-dubstep feel, Barouh's voice ranging from aggressive raps to smoky chanteuse. It's never less than dynamic. Comes with 12" x 12" art/lyric/info insert.
Metric Formentera (Thirty Tigers)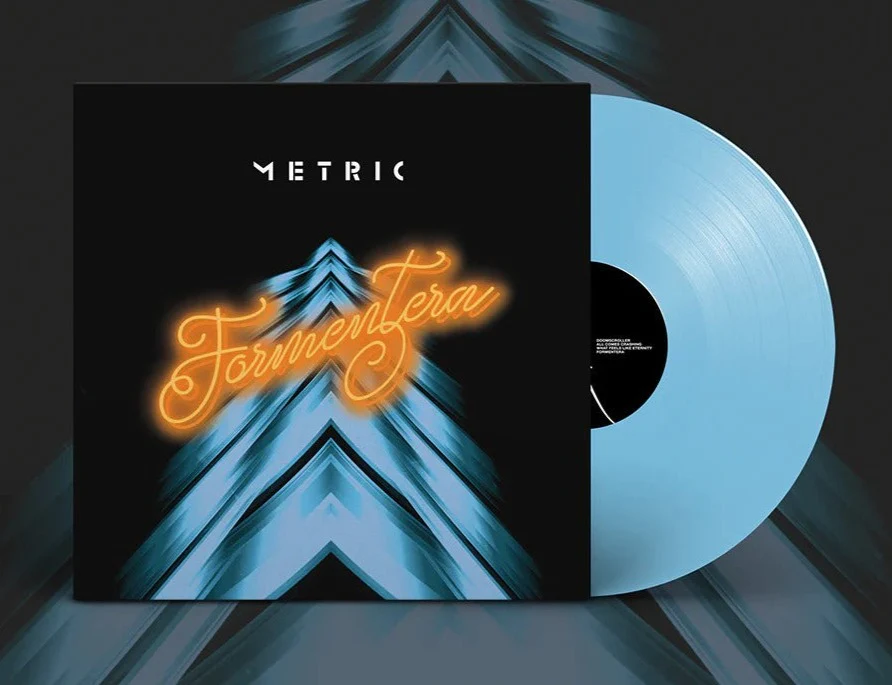 The Broken Social Scene-affiliated Canadian indie outfit Metric almost broke out to global fame around ten years ago, notably when their song "Black Sheep" was used as an inspired centrepiece of the film Scott Pilgrim vs The World. I haven't thought of them in aeons but their new album makes we want to investigate. It opens with one of this year's best songs, an impressionist commentary of our times, the bitingly bleak but tuneful synth-pop-rock of "Doomscroller" ("I'm a true doom scroller/I can't seem to shut it down"). From there, the first side of the album doesn't settle but delivers jolting electronically-enhanced indie of a contagious calibre. Lead singer Emily Haines' cutesy voice won't be to everyone's taste, and the second side tails off to more predictable fare, but the first side is worth the price of entry, a smart set of tightly constructed songs. Comes on powder blue vinyl in art/info inner sleeve.
Gyedu-Blay Ambolley Gyedu-Blay Ambolley & Hi-Life Jazz (Agogo)
One of the earliest adopters of hip hop into African music, Ghanaian musician Gyedu-Blay Ambolley created his own "simigwa" style by injecting rap into his highlife back in the 1970s. His latest album is a very different creature, deliciously free and uplifting, very much a jazz album, but grounded deep in Ghanaian funkiness. Mastered deep and well at 45 RPM over two records, Ambolley's own cuts sit next to easy-going, danceable reinventions of John Coltrane's "Love Supreme", Thelonius Monk's "Round Midnight", Wayne Shorter's "Footprints" and Miles Davis's "All Blues". When he feels like it, Ambolley speaks his truths over the music, rich and low, like a Ghanaian Isaac Hayes. It's a late career outing, and has a laidback confidence, but also the musical zest of a younger artist.
Plastic Mermaids It's Not Comfortable to Grow (Sunday Best)
Plastic Mermaids are a five-piece from the Isle of Wight who make studio-crafted indie that's euphoric, with considered lyrics. They're a hard proposition to describe. The nearest comparative for their second album might be Brighton outfit The Go! Team; they have that same over-amped fuzzy foreground sound, but are not as consistently about BOUNCE! Instead, the blurred, treated yet comprehensible singing, echoing and layered, throws out words with crafted thoughtfulness. What else? The drums sound like bashed metal boxes full of cornflakes and there are hefty doses of synthesizers too, as well as brass. It's big, hearty, old-fashioned pop put through some kind of Isle of Wight cement mixer, and it sweeps the listener along. Comes on vinyl that looks like a mercury explosion.
The Snuts Burn the Empire (Parlophone)
It's doubtful that The Snuts would define themselves as punk – and they're not really – but there's a direct link between what they do and what Arctic Monkeys do, which in turn threads back to John Cooper-Clarke and host of punk's shrewder, wordier, snarkier sorts. The Snuts are young and Scottish and their second album opens with Tony Benn commenting with his usual perspicacity on how we're all being taken advantage of. The songs range between likeable stabs at The Man and more Sheeran-goes-feisty guitar pop. After all, long-term pop production pairing Nathaniel "Detonate" Ledwidge and Clarence Coffee Jr, who've worked with everyone from Years & Years to Conor Maynard, are producing and co-writing. The best of it, then, has crossover charm, but a tad more spikiness and untrammelled rage would be an improvement. The "Cosmic Electronica" track is a nice touch. If it's the gateway drug that eventually turns 14-year-olds into political outlaw gamechangers, then let's forgive the polish and eagerness-to-please.
Dead Kennedys Fresh Fruit for Rotting Vegetables 2022 Mix (Cherry Red)
Ah, but, it would be grand if The Snuts had more of the sheer visceral specificity and sonic anger of Dead Kennedys, a band whose very name would never pass muster in our age of sensitivity examination and reflective anxiety. Fresh Fruit for Rotting Vegetables, the band's 1980 debut, is one of the all-time great American punk releases, every cut a gem. The new 2022 Mix will be divisive. The rest of the band long ago fell out with frontman Jello Biafra and put the new mix together with Grammy Award-winning producer Chris Lorde-Alge. He has fattened everything up. Those who have long grown accustomed to the tinnier, scratchier original may find this problematic, but it certainly adds oomph when playing it on a big sound system. Cards on the table, I used to listen to this album all the time circa late-Eighties but never owned a vinyl copy. When cassettes became history in the Noughties, so did my listening to this album on any kind of regular basis. I do not have issues with the new version although others have complained, especially at the comparative instrumental levels in some songs. The reissue comes with a reproduction of the original collage poster art, within a gatefold which contains a seven page booklet on background and influence including quotations from Duff McKagan, Dave Grohl, Billie Joe Armstrong and others. All the extras aside, it's obliterating, searing power-pop, sarky to the max, Jello Biafra's strangled yowl adding impact to the great lyrics of songs such as "Let's Lynch the Landord" and "California Über Alles", meanwhile "Holiday in Cambodia" is one of the greatest punk songs of all. Yes, the whole is a 24 carat classic. Whether you can dig this new version will be down to personal taste as there's certainly nothing intrinsically "wrong" with it.
Herman Dune The Portable Herman Dune Vol. 1(Santa Cruz/BB island)
The California-based David-Ivar Herman Düne, inspired by his stripped-back home-broadcast shows during COVID lockdown, releases an overview, picking through two decades of songs. He brings out their best, recording them simply, allowing his literate observational, occasionally dream-like alt-folk lyrics to come to the fore, backed by simple guitar and mandolin, occasionally accompanied by female backing vocals from his wife Mayon, as well as Caitlin Rose, Kimya Dawson and others. Filled with real feeling, albeit sometimes playful, as on the sparky enjoyable "I Wish I Could See You Soon", it's attention-holding singer-songwriter fare that succeeds by keeping things lo-fi and raw, taking the road less travelled. Comes with a colour drawing of the singer by Mayon.
Various Speedy Wunderground Vol. 5 (Speedy Wunderground) + Various Shapes: Spectrum (Tru Thoughts)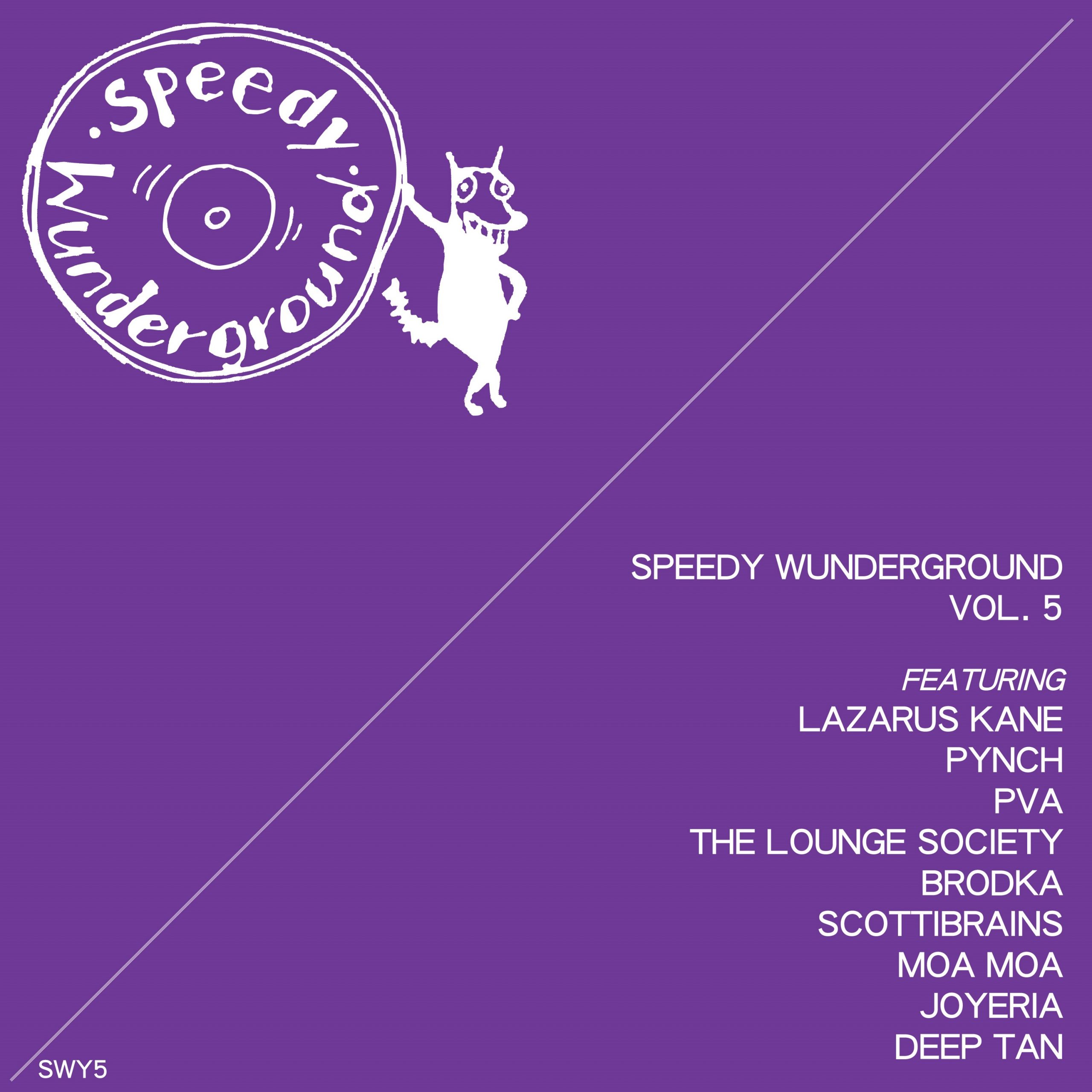 Two vibrant compilations from independent labels who have held fast by doing their own thing, regardless of trends. Bang-on-it producer Dan Carey's Speedy Wunderground label has its own ethos, songs recorded and mixed in the space of two days at Carey's London studio, and released on 7". Carey's punk ethos has paid off in his day job with recent successes including albums from Wet Leg and Fontaines DC, while Speedy Wunderground itself has been a launch pad for the likes of Black Midi and Squid. The latest collection – the last year's releases – is invigorating. PVA is the only act I've heard of but that makes no odds. The eight-song set opens with the relentless machine-pop inventiveness of Lazarus Kane's "Narcissus". These acts mingle genres like different-coloured smarties, so that the vaguely skronk-jazz-ish "Wrong Party" by Brodka & Scottibrains mutates into a riff-smashing juggernaut. There's not a duff track here but special mention should go to the Krautrock country'n'western of Joyeria's "Here Comes Trouble" which, again, switches into something more propulsive
midway through. Brighton's Tru Thoughts label is home to a cross section of jazz-soul and twitchier dance-electronic explorations and they too present their yearly Shapes collection of bits'n'bobs, which arrives over four sides of vinyl. It's a feast. A few stopping points would include… Ninja Tune's 2006 underground Latin-bass classic "A Pomba Girou" by Zero dB receiving a new dancefloor-pushing remix from Scottish house producer Austin Ato; Israeli Moodyman associate Obas Nenor's uncategorizable gospel-dub takeover of Sefi Zisling's "The Sky Sings" (feat. Layla Moallem, Jasmin Moallem and KerenDun); the twitchy gamer-electro noodling of Grime producer Crafty 893; the ambient dub odyssey "The Sword Will Die", courtesy of Palm Skin Productions; the skittering Middle Eastern avant-junglist adventuring of yourboykiran & Chandé's remix of "Aisha" by Rabii Harnoune & V.B.Kühl. And that's not even touching on the soulful female singers the label majors in, with persuasive songs from Tiawa, The Seshen, Aurora Dee Raynes and others.
Daniel Lanois Player Piano (Modern) + Alice Boman The Space Between (PIAS)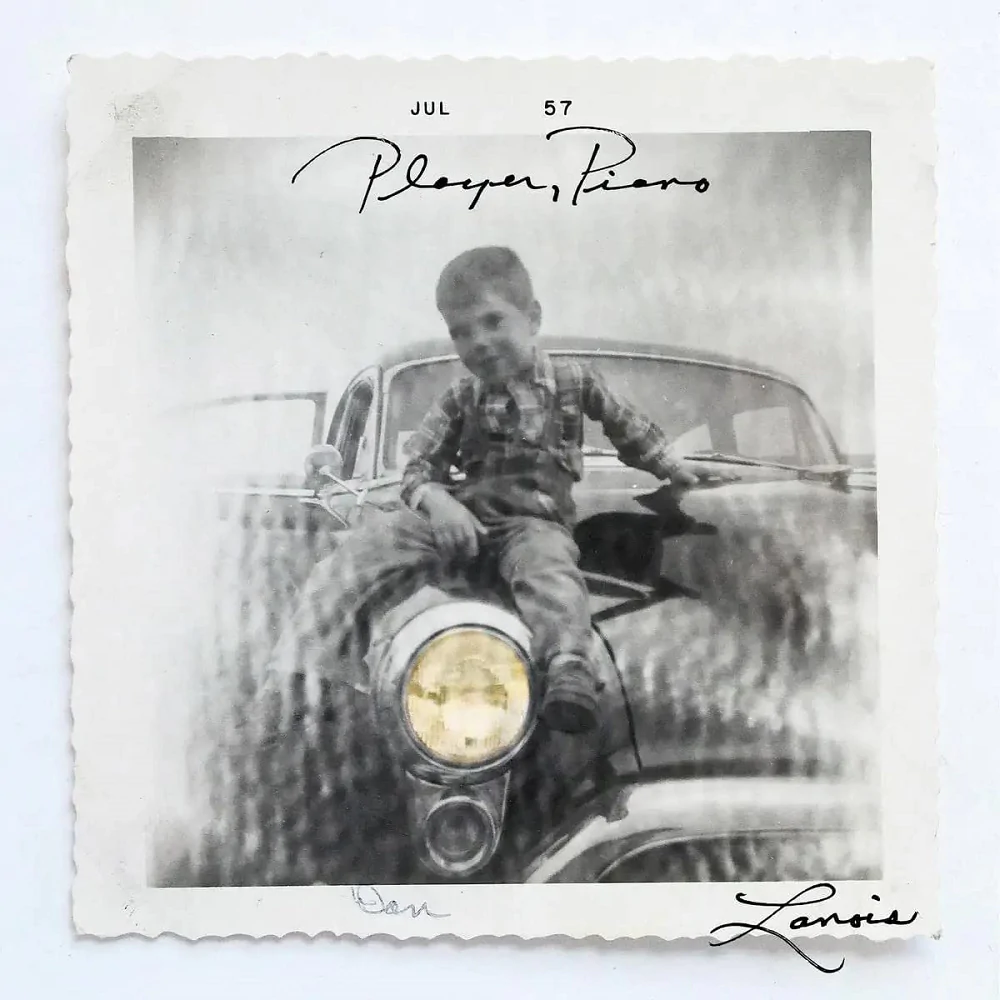 Two albums that have a similar feel. One area that theartsdesk on Vinyl finds oversubscribed is modern classical/experimental art-downtempo. We are sent a lot of very samey sounding records that float about the area where small ensemble orchestral composition blends into chilled electronic production. Most of it is very relaxing but doesn't actually speak and say its truth. Perhaps that's the point, but, by way of example, the original ambient records did not have their artistic imperative washed thin by methodology. Occasionally, though, something like Player Piano arrives. Daniel Lanois is, of course, a storied producer, working with everyone from U2 to Emmylou Harris, but Player Piano appears to have been recorded on a whim, Lanois discovering what he could do on his "lovely Steinway pianos", the result is warm, reverb-laden, delicious, ear-pleasing, with treated piano and studio wizardry used to create something larger than that description
might suggest, ranging from sci-fi otherly to windswept, spooked backwoods grooves. For fans of Hauschka and Matti Bye's superb This Forgotten Land album (seek that one out, for sure!). Comes with 12" x 12" explanatory insert. Alice Boman's album is a different genre proposition yet has a very similar vibe. Boman is a Swedish singer-songwriter whose career started almost by accident around a decade ago, when home recordings from her bedroom entered the public domain. Her piano sound has the same kind of cuddly reverb feel as Lanois, laid back and evocative. Other instrumentation is present but the piano is generally to the fore, with Boman's sweetly understated voice singing simple, straightforward, but unfeigned lyrics. It's gentle music with an underlying sense that it's meant, intended. Comes on in lyric inner sleeve in vinyl the colour of garlic paste.
Orbital 30 Boxset (Orbital/London)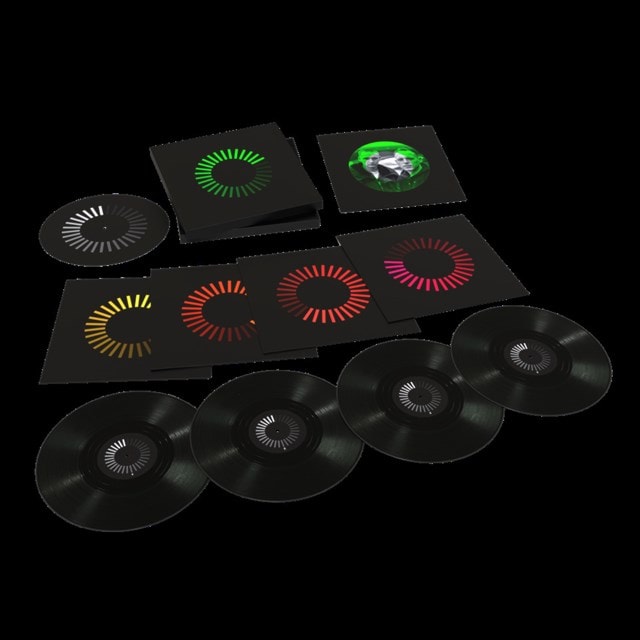 Orbital were one of the great electronic acts of the 1990s. Due to the way their career has skidded hither and thither in the 20 years since, they are sometimes not recalled with the same fervour as The Prodigy, The Chemical Brothers et al, but their music was always in the same league. In fact, their early work is even more reminiscent of that decade for they never attempted to woo the rockers and indie kids, simply stuck to their instrumental, festival-slaying, post-acid house electronic dance music. They celebrate 30 years – delayed by COVID – with a four disc boxset which sees them remixed by a host of contemporary names, as well as themselves, and new track "Smiley", an explicitly retro memorialization of the late-Eighties scene that bore them, replete with news samples. On board are Jon Hopkins, David Holmes, John Tejada, Joris Voorn, Shanti Celeste, and others but, while it's tasty to chew on ANNA's Underworld-style techno banger take on "Belfast" or Dusky deconstructing "Are We Here?", perhaps even juicier and more on-point are Orbital's own "30-Something Years Later" mixes of their classics ("Chime", "Halcyon + On", "The Box", etc) which simply deepen and enlarge those already stunning tunes using the technology of 2022. For an old fan like myself, it's a glory to hear, cut deep and rich to plastic. Comes with a slipmat bearing the ident of the cover art and a four page 12" x 12" insert featuring background info/interview and ironically posed photos of the duo then and now.
The Orion Experience CosmiCandy (Needlejuice)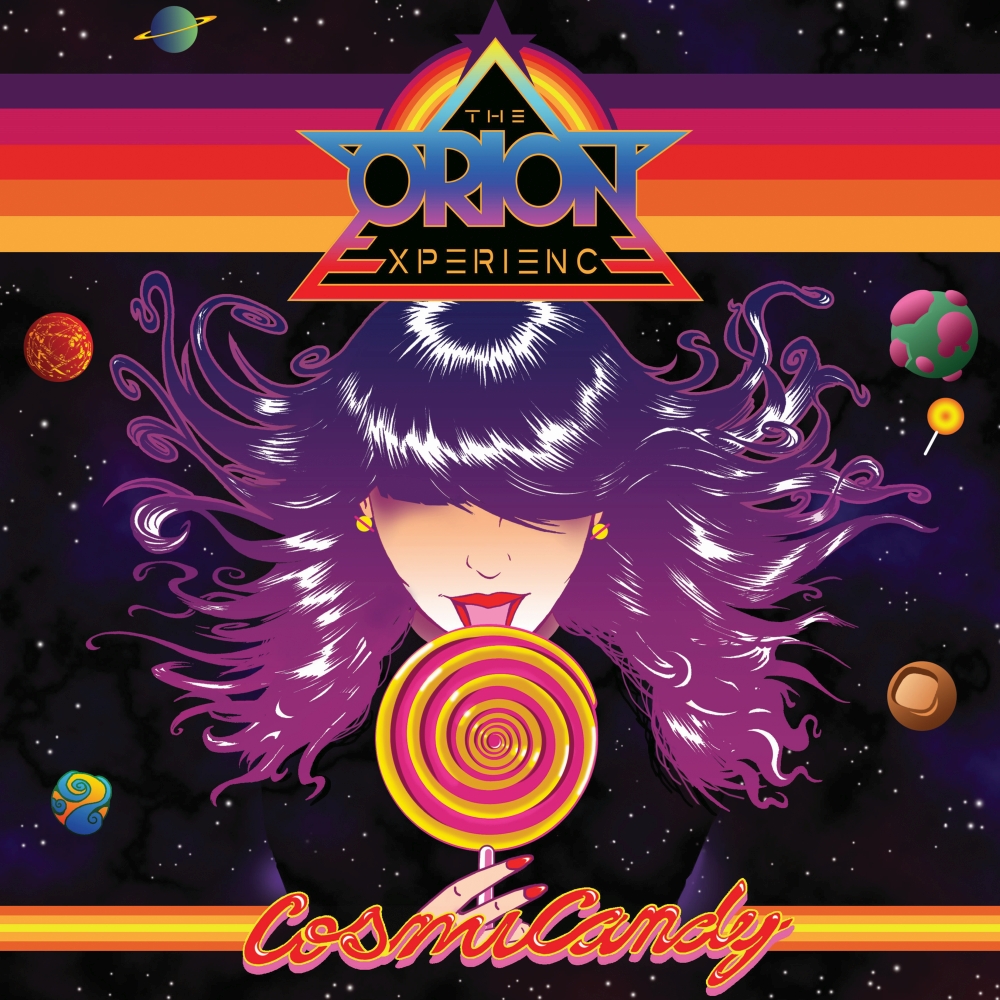 One of the things I've always loved about popular music is the unpredictability of its success. It hangs around. It has an afterlife. Its makers can never know where it might lead. Think of the way Alabama 3 so unexpectedly developed a much larger profile and cash intake when "Woke Up This Morning" was used as the theme to The Sopranos. One example of millions. LA outfit The Orion Experience went on hiatus eight years ago but, over the last couple of years, have developed a random cult afterlife online and thus reformed and returned to the fray. Thus their debut album reappears on vinyl due to demand. It's easy to see why. They are intuitive experts at the catchiest kind of Sixties-flavoured guitar pop, touched with new wavey pep, and snappy, sexy, lyrics, melodies, and girl/boy harmonies. It's all very upbeat and jolly so won't be for everyone. But it is good time music, part B52s, part Primitives. If those references mean anything to you, this could be right up your strasse. Comes on bright orange vinyl with a 12" x 12" lyric sheet.
ALSO WORTHY OF MENTION
Alison Sudol Still Come the Night (Kartel) + Minoa Forward Backward Start Again (Listen): Two albums by female American singer-songwriters whose identity is hard to work out from their new album covers. Alison Sudol's name is nowhere on hers. Perhaps because she's been committed to her music far longer than her recent fame as an actress in the Harry Potter-affiliated Fantastic Beasts films. Her A Fine Frenzy project has been going for over a decade-and-a-half. Her latest album, however, is a delicate and serious thing, quietly reverb-laden alt-indie that floats about plucked guitars and treated instrument sounds, with an organic, whispery feel. Her lyrics are opaquely distressed, the music plaintive, the whole adding up to a sense of tentatively espoused loss and unhappiness. It's well-executed but I enjoyed it in short bursts. Comes on transparent vinyl in lyric inner sleeve. Minoa has her name on her album. But it's not immediately apparent and hard to read. And it's not her real name – which is Ina Klos. Her music is a great deal more straightforward than Sudol's with songs such as "Strangers" building to full-on rock-out. Most of the time, though, she takes a more measured approach, lyrics that are, again, opaque rather than specific, but songs that are quirkily enjoyable while sticking to a playful guitar template. The albums comes with a 12" x 12" photo/art insert and a funny little lyric booklet.
The House of Love A State of Grace (Cherry Red) + Oasis Be Here Now (Big Brother): The House of Love are one of the biggest Brit "nearlys" of the late Eighties and early Nineties. Frontman Guy Chadwick was Alan McGee's righthand buddy throughout the period when Creation Records were at their most exciting, when life was one long caning session. His Bryronic, romantic indie guitar pop, however, arrived as indie began to cross-pollinate with eclectic and electronic sounds, and he only ever garnered a small, devoted coterie of fans; a Top 10 album and a Top 20 single in 1990 were as good as it got. Revitalized with pyrotechnic guitarist Terry Bickers a decade ago, a new album appeared but radio silence followed. Chadwick put together a new line-up to tour the States a couple of years back and Bickers left. Given the new album's appearance, it's hard not to wonder if Chadwick may have wanted to crack on where Bickers travels at a more zen pace. A State of Grace, then, which appears at theartsdesk on Vinyl on photo double 10" in gatefold with photo/lyric inner sleeves, effectively continues the journey. New ingredients to the musical stew are not central, although there are folky flavours along the way, but Chadwick's songwriting skills are intact and, while it seems earthier and less flighty than before, those who liked the old stuff will find much to enjoy in the new. As the Nineties continued, of course, McGee led the Gallagher brothers and their band to glory no-one could ever have predicted. Oasis proved to have the commercial heft that McGee initially thought The House of Love emanated. However, by the summer of 1997 Brit-pop had become a cartoon, even featuring on the evening news (Blur vs Oasis). It was, after all, media creation to begin with, only Oasis a genuine street-level phenomenon, and they were by this point a bloated coke-addled celeb sack compared to when they'd first broken through. Be Here Now, their third album, famously sold millions but was, for years, an album very easy to find in the nation's charity shops. It was not a keeper. Listening to it again in 2022, on double gatefold, what strikes is how sludgy the beat is and how preposterously bombastic the guitars are. Some of the songs, though, if they'd had more work done on their lyrics, been tightened up (most are between five and seven minutes long), and given a pricklier production, could have had legs. Songs such as dirgey, rubbish "The Girl in the Dirty Shirt" showcase a band coasting on empty but if, say, "Magic Pie" had been attended to more imaginatively, at its heart is decent enough Oasis number. In short, though, far from the band's best moment!
Andrew Wasylyk Hearing the Water Before Seeing the Falls (Clay Pipe Music) + Joycut TheBluWave (Pillowcase): Two albums that paddle in modern classical's fringes. Scottish composer Andrew Wasylyk's rustic jazzy second album comes in art/info inner sleeve and the first side is heavily embellished with the airy saxophone of Angus Fairburn (whose "I Was Gonna Fight Fascism", under the pen name Alabaster DePlume, with Soccer96 is one of the stand-out tunes of the last couple of years). It's shimmering small ensemble mood music, primarily instrumental, friendly and chilled, bringing to mind a sense of summer countryside, tones and strings adding a sense of things ongoing, timeless. The one track with words is "The Life of Time" which features American landscape photographer Thomas Joshua Cooper speaking slowly, pondering and thoughtful. That the album was inspired by his work is no surprise. Comes on bright aquamarine vinyl. Italian trio Joycut's new album was also inspired by a variety of art, including Picasso's "blue period" and is also mood music, but of a different type. The Bologna band have been called dark-wave and their swooping synth-classical sound is more urgent and pushily immersive than Andrew Wasylyk, gaining them a following across the States and around the world. It has a gothic pomp to it too, an operatic gigantism in its blood. My album came with a pair of Joycut socks, a unique and not very goth-art bonus gift which endears me to them! Comes in dark gatefold double in dark-art inners sleeves on transparent vinyl. What both albums share is an interest in the powers of sound soundscaping and ambience.
Captain Sensible This is Your Captain Speaking (Crass) + Omega Tribe Angry Songs (Crass) + Sniffany & The Nits The Unscratchable Itch (PRAH): Three releases with punk blood in their veins. First off, the good Captain from Seventies originals The Damned and his 12" single from 1981, deriving from his visit to Crass's Epping Forest commune. The three songs were recorded mere months before Sensible became an unlikely pop star when the cheerfully throwaway "Happy Talk" captured the British public's imagination. The Crass recordings, however, while messily tuneful, are ramshackle, given a sweetness by Dolly Mixture's backing vocal. Topped and tailed with found sound and cut-ups, they jovially tilt at war, political rhetoric and religion, and have much common with The Damned's underrated Strawberries album, also recorded a few months later (although there's nothing here in the league of "Generals" and "Stranger on the Town".) Comes with as 12" x 12" lyric sheet. The other Crass release is by London band Omega Tribe, another 12", four tracks from 1982, three of which rail against the possibility and effects of nuclear war, while the other one, "Profiteer", slams into consumer capitalism. Quite right too. The sound is a bit like Angelic Upstarts but not so terrace chanty, also given to Chumbawamba-style folky acapella interludes. It exudes the youthful energy of its time, and politics that would be welcome rechannelled in 2022. The band is still going. The record comes in a poster folded down to a sixth of its size, which also has the lyrics on. A line you never thought you'd read, but the two Crass releases are relatively tuneful and arranged compared to Sniffany & The Nits' debut album, The Unscratchable Itch, which deliberately sets out to be as clangingly dissonant as possible. Channelling the caustically bawled vocals of Silverfish's Lesley Rankine, as well as various Riot Grrrls, and the scratchy-jagged guitars of The Membranes and Stump, but at velocity, it comes on 45 RPM on white vinyl in lyric inner sleeve. It's a record that sounds like a sweaty moshpit in a 50-cap venue somewhere in the capital's east end. The lyrics are actually sharp and witty but you can't really hear them. Live and riotous is where this would work best, but if you want to take your head off with pitiless, righteous caterwauling, it's a one-stop shop.
Emerson, Lake & Palmer Singles Boxset (BMG): The antithesis of everything the bands in the above review represent, Emerson, Lake & Palmer were a high watermark of early-Seventies supergroup pretentiousness. This 7" boxset contains 12 singles in reproductions of covers from around the world, ranging from Portugal to Angola. They arrive on various different shades of vinyl, accompanied by art cards and a pamphlet of commentary by Carl Palmer. A coterie of old longhairs aside, most will never need their outrageous version of "Jerusalem", or indeed, a good few of the numbers here, but the double-header of debut single "Lucky Man"/ "Knife Edge" showcases a band with ideas to spare, the former majoring in Greg Lake's folk-pop skills and the latter able to hold its own with edgier, hipper prog of the Van der Graaf Generator variety. They've managed to sneak in Greg Lake's "I Believe in Father Christmas" as a US edition and there are a couple of singles dating from the band's 1990s comeback. To these ears, listen to one song and it's amusingly insane that this cod-classical jazz-looning with dated synth flights-of-fancy was ever considered "pop", but listen to a few more and the whole thing becomes increasingly wearing. For a single dip to grab the flavour, check out ridiculous 1978 tune "Canario".
Various fabric presents Mind Against (fabric): Milanese, Berlin-based sibling duo Alessandro and Federico Fognini are the latest DJ-producers to be celebrated by London clubland behemoth fabric. Their two disc set, the DJ-friendly vinyl accompaniment to their latest longform mix, showcases how they muster accessibility, referencing music styles regarded as cheesy – trance, EDM, Ibiza-friendly big room house, etc – but pared back to something more minimalist and interesting. This is typified by the stately yet playful plod of Toto Chiavetta's dub mix of "Prodotto Astratto" which manages to retain solemnity whilst also recalling mental old pop-hard house such as Lock'n'Load's "Blow Ya Mind". Other names on board include Red Axes, Yotam Avni, Sam Shure, Aera, Nandu and Mind Against themselves,
Various Rise Jamaica! (Trojan/BMG): This double vinyl compilation celebrates 60 years since Jamaican independence by gathering the biggest hits of 1962 as well as proto-ska cuts excavated from the depths of sound system don Duke Reid's archives. The first disc, on yellow vinyl is the radio hits of the day, including ones celebrating Jamaica's independence, notably Derrick Morgan's "Forward March", Al T Joe's "Independence Time is Here (Rise Jamaica)", Jimmy Cliff's "Miss Jamaica" and Lord Creator's "Independent Jamaica". Disc two, meanwhile, on green vinyl, is all about Reid, an ex-policeman chancer with a good ear and a knack for sussing/following the next direction on the fast-moving Jamaican scene, and who defined the direction of the island's music for many years. His love for 1940s swing and rhythm & blues can be heard all over these cuts, including his own "Woodchoppers Ball (Mellow Champagne)". The production is cleaner on Reid's stuff too. The whole package is summed up on the info inner sleeve which features a short essay by Echoes Magazine's Mike Atherton.
Jesse Tabish Cowboy Ballads Part 1 (PIAS): Jesse Tabish is frontman of US indie outfit Other Lives, which also features his wife Kim. During lockdown they did their own thing, creating Cowboy Ballads Part 1, but fans of their main band will find much to enjoy, as it shares the same shimmering, layered adventurousness. Smudged into a haze, their haunted pop seems to be heard from down a well, honkytonk pianos lost on the breeze and a kind of Lee Hazlewood/Nancy Sinatra pop sweetness audible in the fudgy fog of it all, like saloon music that's been forgotten and grown maudlin and poetic, perhaps after a small dose of mescaline. Comes on gold vinyl in art/info inner sleeve.
Jazxing Pearls of the Baltic Sea (Higher Love): The debut album from Jazxing contains eight tracks that are midway between something 4AD would have released in the mid-Eighties for the artier end of the goth crowd to get stoned to and something I'd have listened to when out of my gourd at 4.00 AM in about 1998, when people were exploring the outer fringes of what was then loosely known as trip hop. Jazxing are a Polish dup and apparently regard this as Balearic with tints of cosmic disco, but its gloom-tinted ganja dubscapes don't strike me that way. They are, however, perfectly palatable and theartsdesk on Vinyl Mansions has been enjoying the whole set whilst cooking a curry.
Alex Banks Projections (Mesh) + Indian Wells No One Really Listens to Oscillators (Mesh) + Kaitlyn Aurelia Smith Let's Turn it Into Sound (Ghostly International): Three albums that offer up captivating contemporary electronica, two of them on Max Cooper's Mesh imprint. Alex Banks, on tunes such as "Into the Realm" and "Recall Mindset" on his new double outing, retains a techno feel redolent of Jon Hopkins and other big room explorers for whom the dancefloor is a consideration rather than key. Gorgeously mastered to vinyl, warm and large, Projections, his third album, has a gothic edge but also feels as if it would be at home in vast venues where people had come to dance. Indian Wells is Italian producer Pietro Iannuzzi who lays out a journey into fuzzed-up yet tuneful bloopings that attach themselves to a beat when they fancy but, equally, wander off into synthesized plateaus laden with squiggle and glitch. Occasionally the ghost of Orbital can be heard but Iannuzzi is his own sonic master, seeking out haunted backwaters while retaining the interest. American analogue sonic sorceress Kaitlyn Aurelia Smith has spent a decade building a rep that's equal parts avant-classical and electronic. Where Indian Wells and Alex Banks usually link to clubland-tangential musical traditions, Smith's latest album, on bright pink vinyl, is more off-the-wall, redolent of Japanese mutant pop, her multitracked voice, heavily treated, chorusing amongst alternating plush tones and twittering colourfully abstract sequences. It sounds fresher than the other two but is consequently not as immediately accessible.
Ultravox Rage in Eden 40th Anniversary Edition (Chrysalis) + The Selecter Celebrate the Bullet (Chrysalis): Two albums from 1981 receiving a COVID-delayed four decade celebration. They achieved different levels of success on their initial release. Rage in Eden arrived during Ultravox's commercial pomp, their second album with Midge Ure at the front, a Top 5 hit in the UK, achieving success all around the world. Ska dons The Selecter's second album, on the other hand, only skimmed the Top 40, and its failure resulted in the band folding (the album title was its undoing in the immediate wake of John Lennon's murder). In 2022 the albums are curios from long ago but both have their strong points. Ultravox's combination of electronic futurism with prog-ish sonic tropes, as exemplified by the impeccably stone-faced "Stranger Within", has retained a fanatical following. It is not always to this writer's taste but the reissue is a double package, the second disk containing B-sides such as the stern, relentless violin-laced percussive groove of "I Never Wanted to Begin". On cuts such as this it's possible to hear the Teutonic impact of semi-legendary producer Conny Plank. There are also live versions from Alexandra Palace of "All Stood Still" and "Private Lives". Celebrate the Bullet never gathered the appreciation which Rage in Eden still has, but deserves reappraisal, a forgotten snapshot of anger-laden times, and a band pushing their sound from it's bouncin' Two Tone origins. They were in turmoil at the time, members leaving and Blockhead Norman Watt-Roy standing in on bass for a couple of tracks, but the songs show a band doing just what The Specials did on their second album, less frantic than what came before, and more mournfully observational. Titles such as "Selling Out Your Future" and "Washed Up and Left For Dead" speak for themselves. Arriving on transparent vinyl in photo/lyric inner sleeve, this is one worth rediscovering.
TVAM TVAM (Invada): Wigan producer-musician Joe Oxley returns with a second album that amps up the attack of his 2018 debut. Despite being a one-man band, he channels Spacemen 3 and first wave shoegaze's addiction to smudged, distorted looping riffs, pushing into psychedelia. Cuts such as "Every Day in Every Way" take this blueprint and sling it through extra laptop effects to create a sound that is at once very early-Nineties and contemporary. Oxley is unafraid of adding electronic substance to his smeary stew which adds another dimension. Comes with 12" x 12" info insert and on "blue galaxy effect" vinyl that, I would suggest, is just blue vinyl with a barely visible hint of white splodging.
No Go Stop Where We Are (No Go Stop): The second album from 12-piece Bristol unit No Go Stop appealingly combines a classic soul sound with virtuosic jazz improvisational chops and, most importantly, the rich, rewarding Afrobeat rhythm and flavour that makes their work what it is. The other central ingredient to their danceable gumbo is frontwoman Marie Lister's vocals, which are both powerful and tender, in the classic rhythm & blues tradition. A mini-album of six tracks, Where We Are, may not push No Go Stop into the charts but it should garner them bookings more widely across the UK as they sound like they'd take the roof off, jamming and expanding live on this set over an evening.
Leonidas My Name is Leonidas (Kitsuné) + White Girl Wasted White Girl Wasted (Daupe!): Two albums offering slants on contemporary hip hop. I don't have any info on Leonidas. Google is being shy and his label, Parisian perma-hipster mecca Kitsuné, only offer that he's from "an undisclosed location somewhere on earth". Whoever he is, his bass-bound squiggly mangling of drawled blather and falsetto vocals is original and more-ish. Another who owes a debt to classic Anticon weirdness, but the music is rougher, albeit laid back, more sound system friendly. One to watch. Comes on gatefold. White Girl Wasted win this edition's award for best cover art, a spectacularly colourful and eye-boggling lenticular 3D vision of a blasted, bonged-out Homer Simpson dream-floating amid a sea of druggy detritus, booze and food. The music inside is classic hip hop, with a squeeze of snappy, cut-up modernist production, created by The Purist, from Brighton, who also heads up the Daupe! label that it appears on, and London-based Brummie Sonnyjim. It features guests including DJ Premier, Madlib, Jay Electronica and the late MF Doom, and is a dryly amusing, clearly enunciated set of mind-painting word-pictures based around wastedness and old school feel, British and original. Comes in info inner sleeve, on spectacular picture disc with super-spectacular cover art.
Various Dirty Dancing: 35th Anniversary Picture Disc Edition (RCA): Leading with the Oscar-winning ultra-gorgonzola of Bill Medley & Jennifer Warnes' "(I've Had) The Time of My Life" the soundtrack to the 1987 dance'n'romance fantasy Dirty Dancing is one of the best-selling soundtrack albums of all time (32 million and counting). After the revolutions of the Sixties and Seventies it's a prime representation of the conservative, materialist 1980s' nostalgia for a squeakier, cleaner age. The film is set in 1963 and the music combines cuts from that era (The Ronettes' "Be My Baby", The Five Satins' "In the Still of the Night") with horrific FM radio adult-orientated rock ballads by long-forgotten names, as well as, incongruously, The Blow Monkeys. At least "Yes" made a few quid for Merry Clayton, whose voice once helped make "Gimme Shelter", arguably the greatest rock song of all. The 35 Anniversary Edition comes on a watermelon picture disc with a scratch'n'sniff sticker (!) in tribute to Jennifer Grey's initial verbal blunder on meeting hunky Patrick Swayze.
AND WHILE WE'RE HERE
The Brighton label Mr Bongo fires out a good cross section. The tastefully executed With Love Volume 1, compiled by Miche, is a double on gatefold smoothly circulating round new-ish tunes that delve Brazilian sounds, tropical bar grooves and modernist soul. Mr Bongo also give us two featuring music that pays tribute to genres they might otherwise be curating into compilations. Glenn Fallows and Mark Treffel offer up a second volume of their Globeflower Masters which are, in effect, classily envisioned library music/vintage TV soundtrack proxies, while Minsk collective Soyuz pay tribute to Brazilian music of the 1970s with their easy-going Force of the Wind album. Chicago/Detroit house/techno original Ron Trent returns with a new project WARM, and an album, What Do the Stars Say to You, on Night Time Stories, which also has a feel of those old Brazilian grooves, even featuring Ivan Conti and Alex Malheriros from jazz-funkers Azymuth. It's a mellow, muso album, underpinned with a synth pulse that hints at Trent's many past projects; one for nodding late night jazzheads. Comes on gatefold. Similar in feel but, clearly, more Gallic, is the new album from female-fronted duo 3615 Nuits Blanches, Été Muertier on purple vinyl on Love Ltd. In fact, singer Antonine Goudon's airy childlike voice often recalls nothing less than Jane Birkin so there's definitely a smidgeon of Serge Gainsbourg in these sofa-funk sounds. Edinburgh producer John Bryden's Eyes of Others project drops a limited-to-250-edition six-tracker, Bewitched by the Flames on Heavenly. Terming his sound "post-pub couldn't get in the club music", it's sweet songwriting, loping, slow, electronic, a bit dancey but not overly so, laidback male vocals, all somewhere between One Dove and Hugo Nicholson's unreleased Yellowhammer album (dig me with my completely obscure references). Given to noodling off in any direction they fancy are Ozric Tentacles' Ed Wynne and his Dutch pal Gre Vanderloo on their Tumbling Through the Floativerse album on KScope. The title gives a hint of what to expect, as those who know Wynne's work might imagine; dubbing and wibbly noises and discernible tunes are jammed around in ganja-ear-pleasing fashion. Fast Eddie's Shake a Tailfeather, on Acid Jazz's 54321 Countdown sub-label, looks back to the start of the 1980s and the mod scene of the time. Fast Eddie, a band rather than a person, dealt in amphetamine R&B, well-suited to those post-punk times, cover versions, deep-dipped in Northern soul energy and the created-at-the-time-but-unreleased-until-now debut album captures their sweaty zest on a host of familiar tunes. The whole story is related in dense print on the back cover. As is the story of Madness's The Dangerman Sessions in a 12" x 12" insert in the reissue of their 2005 cover versions album on BMG. They lead off with the band's Mark Bedford stating it was "an idea that got out of hand". A good description. It's a bit of an unnecessary album. Madness have got away with the covers before ("One Step Beyond" and "It Must Be Love", famously) but this whole album seems like it was more for them than us. Not to say it's a waste of time; there are some surprisingly enjoyable cuts, aided by the likes of Dennis Bovell and Chemical Brothers backroom team, Segs from The Ruts & Steve Dub, notably a dubbed-out fry-up of "Israelites", but much of it is less necessary (for instance, the cheesy reggae cover of The Kinks' "Lola"). Cover versions don't come much more elegantly posh than the Royal Philharmonic Orchestra's Bond 25 (Decca), a double album that sees symphonic arrangements of all these great James Bond themes (as well as the few lesser ones). I'd posit that I much prefer the originals but, as a boy, I listened repeatedly to many of these as swingingly rendered by Geoff Love and Orchestra, so who am I to talk? Shrewsbury-dweller Matt Sewell is best known for his characterful illustrations and paintings of birdlife, however, he's also put together a couple of collections of gloopy, ear-pleasing, warm, oddball music, the second and most recent of which is A Crushing Glow Volume Two on CTR Records. On double in limited edition, with art by the man himself on the gatefold, the inner sleeves and a poster, it's mostly instrumental and on a rustic downtempo tip, but with a couple of sung global roots cuts thrown in in for good measure. It's music to do things to but still be interesting and as such serves its purpose well. Unit 18 EP by London producer Ploy, on the other hand, is designed to grab your lugholes even if you don't wish it to. It's a jackhammering 12" EP on Deaf Test which combines cut-up vocals, notably on "Stinky", with juddering electro-industrial beats. Cacophonic and experimental and machine-like, it's worth an ear for those into alternative forms of techno. US electronic producer Rod Modell reappears on steadfast Glaswegian techno label Soma under his Deepchord guise with a new album Functional Designs, wherein he gives us four sides of spooked dub-techno of the kind which made his name in underground circles. It's haunted mood music that has a meteorological feel and an endless muffled 4/4 somewhere deep within. German-Afghan producer Agajon is only a couple of years into his 20s but his production on his debut album, Nag Champa on Kabul Fire Records, could be by someone twice that age. It's not my sort of music, jazzy soul with a hip hop twist, plenty of sensual R&B singing, smooth, aimed at the head-nodder rather than the dancefloor, smooth, but it's an original, chewy take on the sound pursued and I can easily imagine Aga Jon being a name we hear more from, working his way to a much higher profile. Also his label sent me some very nice smelling joss sticks with the album so I liked that. There are a bunch of great Madonna remixes out there – William Orbit's take on "Justify My Love" alone is a classic – and these can be found on the six album Finally Enough Love: 50 Numbers Ones boxset (Rhino/Warner) – but the abridged double album set on red vinyl (Finally Enough Love #1s Remixed), which is what I am listening to, has 16 reversions, of which "Medellín Offer Nissim Madame X in the Sphinx Mix)", "Frozen (Extended Club Mix Edit)" and "Vogue (Single Version)" stand out. The latter gives a clue as to why so many of the other ones, by Avicii, Deep Dish, Eddie Amador and others don't work as well: Madonna's pop was already remixed for the dancefloor to begin with and remixes are often excess-to-purpose. The other issue is that these songs would benefit from being deconstructed and reinvented instead of transformed into basic, run-of-the-mill house/EDM bangers, which is what the array of commercial remixers offer. For instance, imagine if Warp Records perennial Clark has got his hands on a Madonna tune! Instead, to remind us how we grew to know him, Warp reissues his 2006 debut for them, Body Riddle, which is a suitably bubblicious collection of creak-funk and squidge-groove. It's a very Warp album and wriggles about with inventive aplomb. As alto saxophonist with the Sun Ra Arkestra 98 year old Marshall Allen knows a fair bit about wriggling with inventive aplomb and now leads them in a new album commissioned by Turkish fan Ahmet Ulug for his own Omni Sound label. The result is a double of instrumentals on art-gatefold with 12" x 12" art/info insert. The mood is mellow but twisty, surfing the interzone between jazz and modern classical orchestration, never quite settling to anything easy, but retaining the attention. Kuedo is the name used by Brit producer Jamie Teasdale, once of dubstep groundbreakers Vex'd, and his third album blends atmospheric soundtrack fare redolent of John Carpenter with skronkier bass end rhythm-wobbles. It's called Infinite Window, is on Brainfeeder Records, and comes on bright yellow vinyl with a 12" x 12" insert of the cover art. Folkish-hip hop London artist L.A. Salami returns with his fourth album, Ottoline on Sunday Best on fluoro-orange vinyl, which continues his hazy experimental streak, playful sonic experimentation accompanying his gently stated wordage, coming on like the UK's answer to classic Yoni Wolf/Anticon output. I always thought this kind of sound had the potential to be absolutely massive… but this has so far proved not to be the case. German DJ-producer Pantha Du Prince (Hendrik Weber) has gradually moved, as the years pass, away from his bangin' roots and his latest album, Garden Gaia on Modern Records, as might be inferred from the title, is a new agey outing on double in art gatefold, wherein peaceful rustic sounds blur into bells, tones and warm organic-sounding synths. That's not to say there aren't drums, there are, 4/4s drift in and out and this is still, loosely speaking, dance music, but has more in common with the folk-tronics of long lost outfit Ultramarine than with nighclubs. On 10" single, Nottingham trio Attraktors receive the remix treatment on the Ron Basejam Remixes EP. Basejam is from festival funk-house-disco regulars Crazy P but the two cuts here, "Heavy Water" and "Maximum Minimum" have more in common with 1982 cosmic disco as one might have heard in Rimini, stoned sunrise music which appears on Higher Love Recordings. Finally, London harpist Alina Bzhezhinska and her HipHarpCollective deliver a second album of smart jazz-hop grooves with her instrument sometimes to the fore but always present. Entitled Reflections, it comes on +double in art/info gatefold, music that glimmers with agreeable, lazy sunshine that illuminates, easy on the ear and apt for the time of year.
We welcome any and all vinyl for review. Please hit thomash.green@theartsdesk.com for a postal address.
Their music combines the joy of disco with the joy of the rise of the proletariat against the ruling class
Explore topics
Share this article