theartsdesk on Vinyl Christmas Special 2019 |

reviews, news & interviews
theartsdesk on Vinyl Christmas Special 2019
theartsdesk on Vinyl Christmas Special 2019
A final seasonal round-up and a lucky dip of music on plastic
Tuesday, 17 December 2019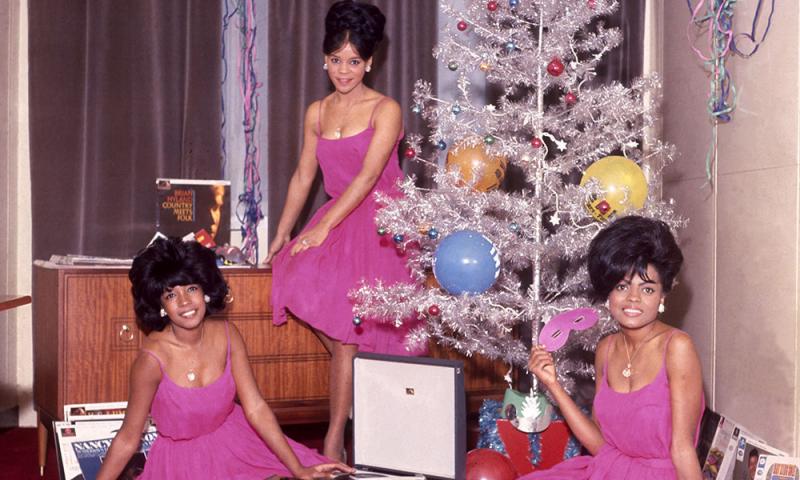 Diana Ross, right, enjoys Christmas with The Supremes
Season's greetings, vinyl junkies. It's unfortunate things grew so stinky just as we headed towards the one time when Britain downs tools and disappears to the enjoy itself for a week or two. But let's try for good will towards all.
Season's greetings, vinyl junkies. It's unfortunate things grew so stinky just as we headed towards the one time when Britain downs tools and disappears to the enjoy itself for a week or two. But let's try for good will towards all. To help along the way, theartsdesk on Vinyl Christmas 2019 Special takes itself not very seriously, and offers up a selection of cheese and biscuits, alongside a jamboree lucky dip…
Diana Ross Wonderful Christmas Time (Universal)
Back in 1994, the original version of this was a single album entitled A Very Special Season which was Diana Ross's penultimate Top 40 studio album in the UK thus far. Re-released in 2018 with additional tracks – such as a cathedral-sized take on "First Noël" – it now pops up as a double with a different cover. Fans of the original Motown diva may be disappointed to find she resides here firmly in territory that, a couple of decades later, would be occupied by Susan Boyle. Which is to say these are standards such as "Winter Wonderland", alongside balladic versions of lesser known fare like Stevie Wonder's "Someday at Christmas", the whole of it ramped up to orchestral opulence.
Bing Crosby with London Symphony Orchestra Bing at Christmas (Decca)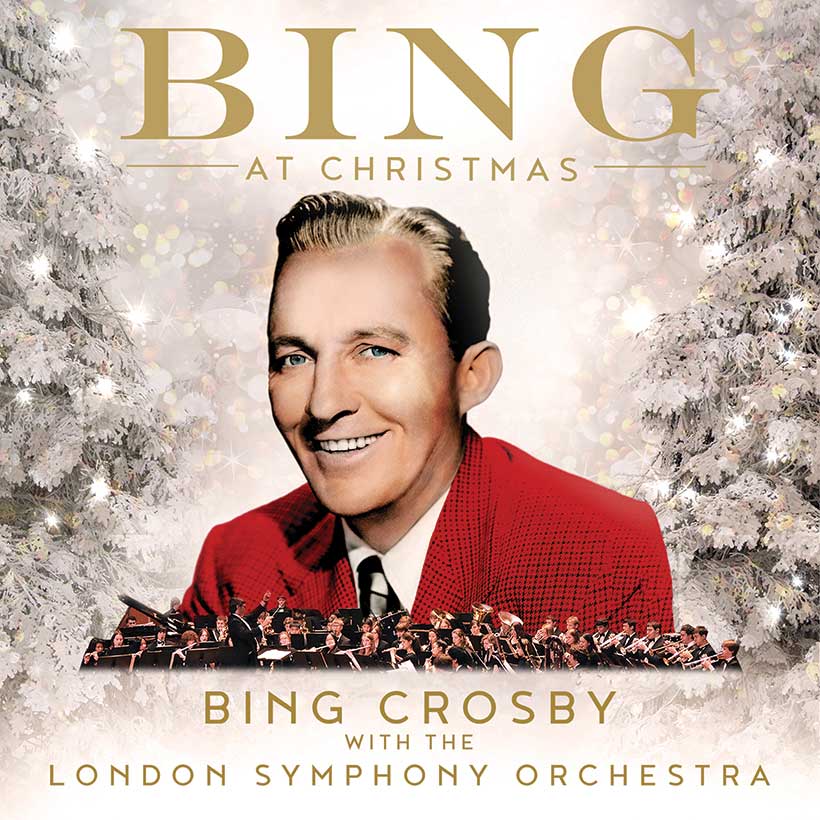 This is one of those ones where they pair a long dead singer with an orchestra and throw in a few contemporary light entertainers for good measure. Bing Crosby died on a Spanish golf course in 1977 and is primarily remembered as a schmaltzy crooner and genial film star, however, in his early career he was the first to understand the difference amplification and radio would make to vocal delivery (that you could now sing gently instead of bull-horning), he was the first to develop physical microphone technique, as in using the mic as a prop, and he was ahead of the game with recording technology too. All such Bing big-ups aside, this set is standard and familiar seasonal material plumped up to epic, with unnecessary input from US Pitch Perfect sorts Pentatonix and Brit vintage burlesque turn The Puppini Sisters, as well as a disagreeable appearance from Canadian pop-classical outfit The Tenors. Always surprising, however, is that strange duet Bing did with coked out Seventies David Bowie, "Peace on Earth/Little Drummer Boy", which will ever be a curio.
George Michael & WHAM! Last Christmas OST (Sony)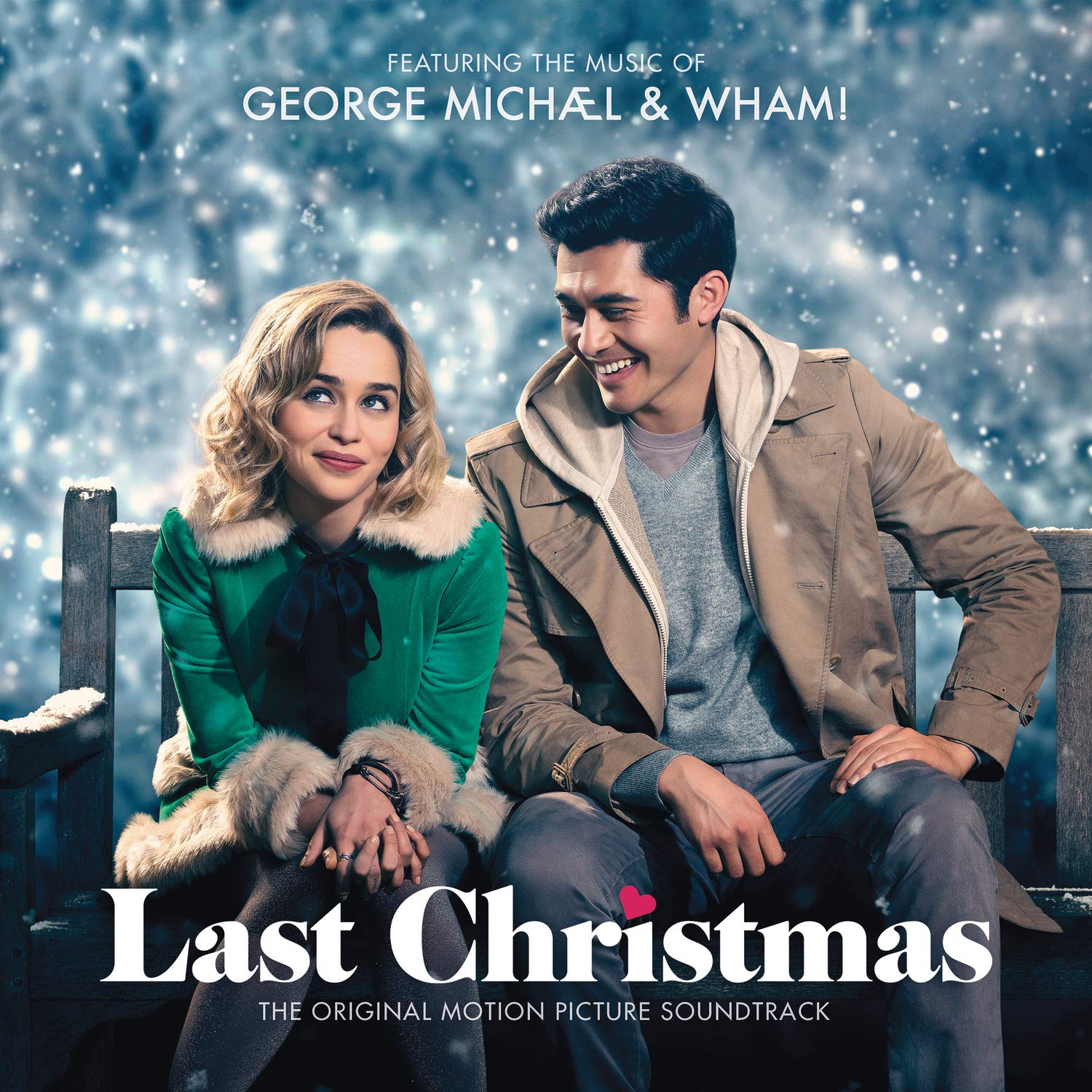 At theartsdesk on Vinyl we have not heard good things about Emma Thompson's George Michael jukebox rom-com but never mind. Christmas time is ripe for a good dance to the lengthy US 12" Club Mix of "Wham Rap", a song to match anything Chic ever put out. Wild words – but true! It is, however, not included on this soundtrack although the album cannot be accused of just including the hits as it also ducks and dives less expectedly around George Michael's career. From the Wham! song of the title to a 1996 MTV Unplugged version of his hit "Playing for Time", it showcases a solid songwriter and unique voice, as is emphasised by the only-recently released "This is How (We Want You to Get High)" which, while thoroughly funky, take a surprisingly sad lyrical turn, especially given the singer's demise. Then again, Christmas was when he died and is a time to watch out for those who may be lonely or suffering mental strife, pull them to you, lend an ear, give them a bite and drink. Comes on double in photo/info inner sleeves.
CHRISTMAS LUCKY DIP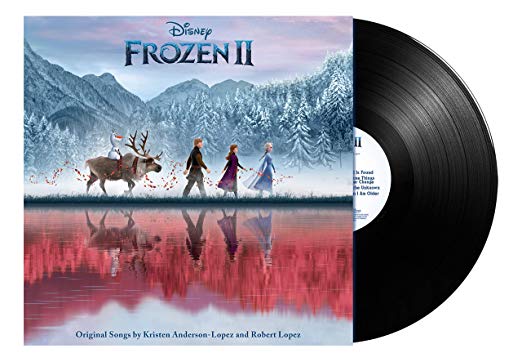 So, roll up, roll up, what have we got here? First off the soundtrack to Frozen II (Walt Disney) which fulfils its role musically in following on from its predecessor but has not hit the zeitgeist with under-10s in quite the same way as its predecessor despite catchy Idina Menzel lung-power blow-outs such as "Into The Unknown". One after the other, from the lucky dip, appear a series of greatest hits collections from Demon records that sound about right to fill the largest stockings and come on gold vinyl! Belinda Carlisle Gold will bring joy to new generation Eighties freaks when the needle hits the kitsch-digital air punching monsters such as "Heaven is a Place on Earth and "We Want the Same Thing", although they may be less familiar with the likes of "Big Scary Animal" (despite it being a Top 20 hit). That said, Carlisle maintained a chart career in the UK long after the rest of the world lost interest. The imperial phase for Detroit soul boys Chairmen of the Board, however, was really just 1970 so their own Gold contains lower levels hits from later such as the Northern soul style bouncer "Elmo James" alongside the expected "Give Me Just a Little More Time". Jackie Wilsons Gold,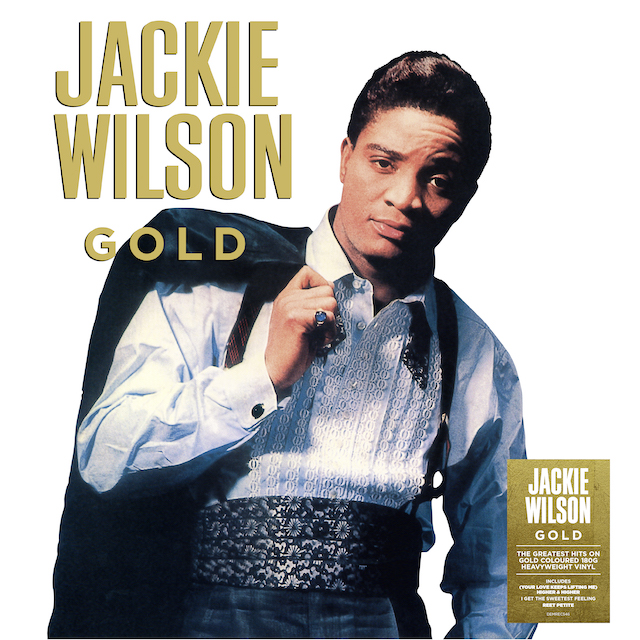 on the other hand, showcases a man ahead of the curve, riding Fifties rhythm'n'blues hard into a new genre – soul! – with a zest and vocal chutzpah that many who came after him would try to imitate. The same seminal rep did not quite apply to Mungo Jerry, a group whose 50th anniversary is this year and still going. They arrived as a postscript to the Sixties and a jolly bridge into the Seventies, but, while they'll always be best known and defined by "In the Summertime", on Gold it's well worth checking out their zonk-riffed other chart-topper "Baby Jump" which is surprisingly meaty. Demon also offer up almost the entire output of another band from the same period, Newcastle rockers Geordie, who had four hit singles during 1972-73 but never achieved the commercial purchase of Mungo Jerry. They are now more famous because their lead singer, Brian Johnson, went in to join ACDC in 1980. He'd already left Geordie hallway through the uneven No Good Woman album (1978), but the other three releases Hope You Like It (1973), Don't Be Fooled by the Name (1974) and Save the World (1976) offer riffy glam-pop solely for aficionados of pre-punk rockin'. Flipping forward a couple of decades for Ministry of Sound – The Annual XXV (Ministry of Sound/Sony) which features music from the commercial high tide of superclub culture, ie the late Nineties and very early Noughties. It trawls very familiar territory, offering up the likes of Faithless "Insomnia", Chemical Brothers "Hey Boy Hey Girl", Ultra Naté "Free", Moloko "Sing It Back" and so on. Yuletide fun for overground big room rave granddads of the era in question. The Rolling Stones' Bridges to Buenos Aires (Universal) is a set from
1998, the selling point of which will, for some, be a version of "Like a Rolling Stone", featuring Bob Dylan. Well, it might be until they hear it. The rest of the set, however, on gatefold triple blue vinyl has this archetypal band in fine fettle and includes less-played cuts such as 1978's punky gay garbage man anthem "When the Whip Comes Down", which Jagger false-starts then attacks with gusto. Less controversial is the music from the new Lion King film, which reboots those famous songs, adding the likes of Beyoncé and Donald Glover to the mix. It sounds more polished, more adult-friendly, but loses some of its charm. Finally, for wordy album-listeners of yore, Prefab Spout release another random cross section of their back catalogue, including their beloved 1985 album Steve McQueen, alongside 1989's Protest Songs, 1997's Andromeda Heights and 2009's Let's Change the World With Music. Let it never be said frontman Paddy McAloon allows his mind to stay long in one place. And that's your lot, we've reached the bottom of the lucky dip barrel and this decade's theartsdesk on Vinyl must now close. We'll be back in 2020 with the most extensive and wide-ranging sounds on plastic reviewed anywhere. Until then, off to the pub with you.
We welcome any and all vinyl for review. Please hit thomash.green@theartsdesk.com for a postal address.
Frozen II fulfils its role, musically following on from its predecessor, but has not hit the same zeitgeist with under-10s
Share this article