Reissue CDs Weekly: Lee "Scratch" Perry, Cud, Taj Mahal, David Cassidy |

reviews, news & interviews
Reissue CDs Weekly: Lee "Scratch" Perry, Cud, Taj Mahal, David Cassidy
Reissue CDs Weekly: Lee "Scratch" Perry, Cud, Taj Mahal, David Cassidy
The dubster dabbles in disco, quirky Northern indie, LA bluesman and Seventies dreamboat
Sunday, 09 September 2012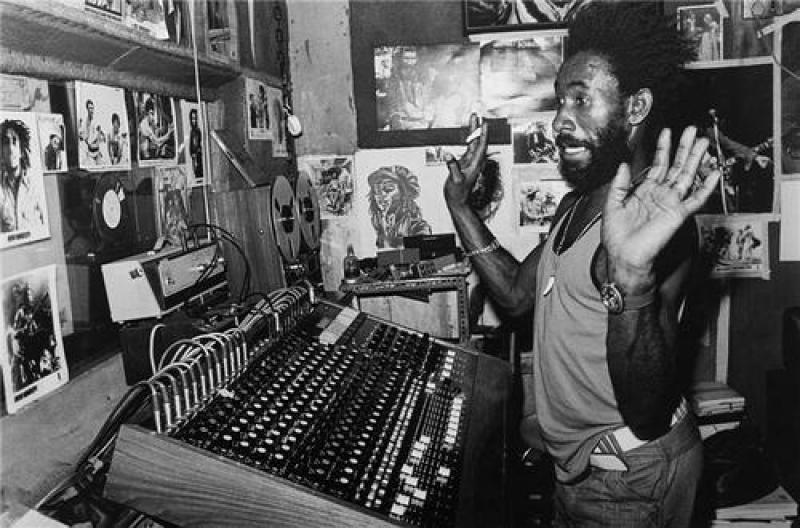 Lee 'Scratch' Perry completes another throbbing organic treat
Lee "Scratch" Perry and Friends: Disco Devil - The Jamaican Discomixes
Thomas H Green
As bass culture conquers the musical universe, with even Justin Bieber diving into dubstep waters and gnarly electro-goth Skrillex one of the biggest earning new artists of the year, the double CD Disco Devil is a timely release. It represents the roots of bass culture. Not the prehistory of Lee "Scratch" Perry's early Seventies experiments, but a slightly later turning point that led us directly to where we are today. One of the notions that Jamaica's sound system culture was built around was an emphasis of potent bass. In the mid-Seventies, leading lights in Kingston, such as the Hookim Brothers, quickly latched onto the development of the 12" single on the New York disco scene. This allowed for much greater sound quality, extended song length and, most importantly, let the bass really breathe and expand.
Naturally Jamaica's greatest sonic innovator of the time – Lee "Scratch" - was quick to get on board with the idea and his Black Ark Studios started turning out 12" versions that took songs and ran with them. These were not big sellers so much as DJ limited editions (mainly down to an expensive boutique price tag) but it's easier to trace the lineage from them through The Clash, Colourbox, Massive Attack, early Nineties breakbeat rave, jungle, speed garage and onto today's post-dubstep scene.
Robustly constructed rhythm tracks that roll on beyond their natural end may be at the heart of things – and they really are throbbing organic treats - but the bonus is they're usually attached to wonderful, intriguing songs. If only the dubstep scene embraced such a wide variety of lyrical subject matter. Sure, there are love songs, such as George Faith's sweet "I Forgot To Be Your Lover", but more often songs concern everything from gambling at dominoes (Max Romeo's "Norman") to a passionate dissection of slavery (Carlton Jackson's "History"). And anyone who can resist Perry's gung-ho cover on Max Romeo's classic "Chase the Devil" is dead from the neck down. So, a historical snapshot but, more importantly a rich, enjoyable listen.
Cud: The Complete BBC Sessions
Graham Rickson
Do we really need multiple live versions, in variable sound quality, of songs such as "Purple Love Balloon" or the Morrissey inspired "Only (a Prawn in Whitby)"? Yes, we do. Cud completists won't need convincing, and newcomers will find plenty to enjoy in this beautifully produced four-disc package, containing material recorded for local and national radio from 1987 to 2006. Cud began life when a group of fine art students from Leeds Polytechnic retrieved a battered drum kit from a skip. Lead singer Carl Puttnam sent a demo to John Peel, leading to their first BBC session. Cud's rise was meteoric, but the band split in 1995, reforming in 2006 to publicise a greatest hits compilation. They're still going strong. So many of these songs are still very, very funny – Puttnam's lyrics are consistently witty, and his larger than life vocal style never irks. The best Cud songs are noisy flashes of poetic gold, wearing their erudition lightly. One listen to "I've Had it With Blondes" should convert the uninitiated.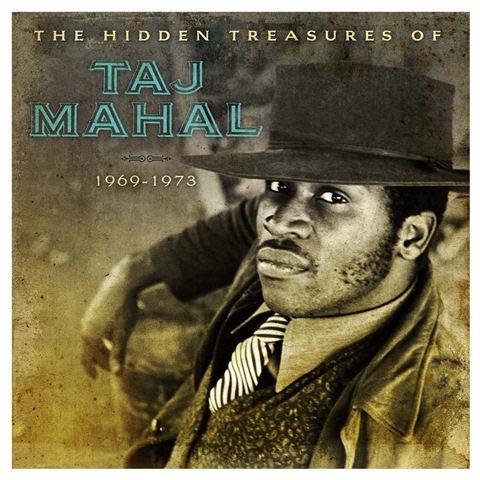 Taj Mahal: The Hidden Treasures of
Kieron Tyler
The former Henry Fredericks Jr. occupied an enviable position as the Sixties drew to a close. Although his LA-based band The Rising Sons had their album shelved, support wasn't lacking. His talent as a folk-blues stylist who looked beyond musical boundaries carried him onto the bill of The Rolling Stones' Rock and Roll Circus in 1968. His first solo album had arrived that year. Hidden Treasures collects two CDs worth of unreleased material recorded between 1969 and 1973: 12 studio tracks on disc one, an April 1970 Royal Albert Hall concert on disc two. The live set cooks – his playing, engagement with the material (covers and his originals alike) and energy levels take him far beyond being limited by genres. The five unreleased studio sessions are – in general – as likeable, although the 16-plus minute "You Ain't No Streetwalker, Honey But I do Love the Way You Strut Your Stuff" might be for completists only. That aside, this fine set holds its head high.
David Cassidy: Dreams Are Nothin' More Than Wishes & The Higher They Climb
Kieron Tyler
Taj Mahal and David Cassidy might not seem as though they could be linked, but one of the two albums brought together here features Mahal's former Rising Sons' band mate Jesse Ed Davis on guitar. Dreams Are Nothin' More Than Wishes was Cassidy's third album and a number one in 1973. It's a hotchpotch, including the still-lovely hit "Daydreamer" and a bunch of covers that veer from the ok – The Lovin' Spoonful's "Daydream" – to the eccentric – Peggy Lee's "Fever" and South Pacific's "Bali Ha'i" (his stepmom Shirley Jones had been in the stage show) – as well as a remake of The Partridge Family's "Summer Days". Cassidy explained why he chose each song in the liner notes. Just as personal, but much more fascinating, is 1975's The Higher They Climb. Cassidy co-produced it with Beach Boy Bruce Johnston. Carl Wilson plays on it, and former Turtles Flo and Eddie appear. Cassidy's songwriting partners include Harry Nilsson and former Buffalo Springfield member Riche Furay. This concept album about the perils of fame is essential to jigsaw that makes up the music of LA in the Seventies.
Listen to Carlton Jackson's "History"
Anyone who can resist Lee Perry's gung-ho cover on Max Romeo's classic 'Chase the Devil' is dead from the neck down
Share this article