Reissue CDs Weekly: Art Ensemble of Chicago, Nathan Abshire, Nick Drake, Donovan |

reviews, news & interviews
Reissue CDs Weekly: Art Ensemble of Chicago, Nathan Abshire, Nick Drake, Donovan
Reissue CDs Weekly: Art Ensemble of Chicago, Nathan Abshire, Nick Drake, Donovan
Unfettered late Sixties jazz, irresistible Cajun accordion, sincere but inessential tribute and bargain entry-point to the sunshine superman
Art Ensemble of Chicago in 1969. Left to right: Malachi Favors, Lester Bowie, Roscoe Mitchell and Joseph Jarman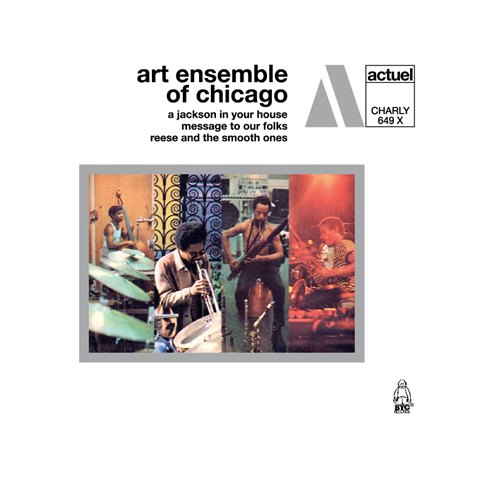 Art Ensemble of Chicago: A Jackson in Your House/Message to Our Folks/Reese and the Smooth Ones
A New Orleans brass band plays a death march. What sounds like a saucepan is tapped steadily. The music suddenly dives into swing. A bicycle horn parps. A group of muttering voices are agitated. Reed instruments parp like angry parrots. Someone grunts and hollers. A trumpet signals a fanfare. Bells tinkle. Sonny Rollins appears to wander in and out. So does Ornette Coleman. The whole is arrhythmic, but bedded by percussion. Melodies come and go in the same piece, but are never repeated.
The music of Art Ensemble of Chicago is quirky. It's also joyful, compelling. It's music falling down a staircase. It's moreish. Whether it's free jazz or avant-garde jazz is moot. This quartet shared a chuck-it-all-in gene with Sun Ra, but did it on a smaller, more intimate scale. When Joseph Jarman employs his guitar, it's a thrilling precursor to Krautrock and post-punk (listen to Message to Our Folks's "Rock Out" at the end of this).
After passing through various configurations in the States, Lester Bowie, Malachi Favors, Joseph Jarman and Roscoe Mitchell landed in Paris in 1969 to record for the BYG label (one of whom's founders was Jean Georgakarakos who – as Jean Karakos – later founded Celluloid Records) and quickly laid down three albums, collected here as a double CD in a nice book-bound set. They also knocked off another three for the Freedom label.
Time has been kind to these albums. What initially appears wilfully obscurantist soon reveals itself to have shape, form and structure. Non-linear and spontaneous it may be, but nothing is random. Beyond the jazz world, their playful yet hard-edged sound echoed through the early Residents, Can and Waka/Jawaka Frank Zappa. Landmark albums which need to be heard again.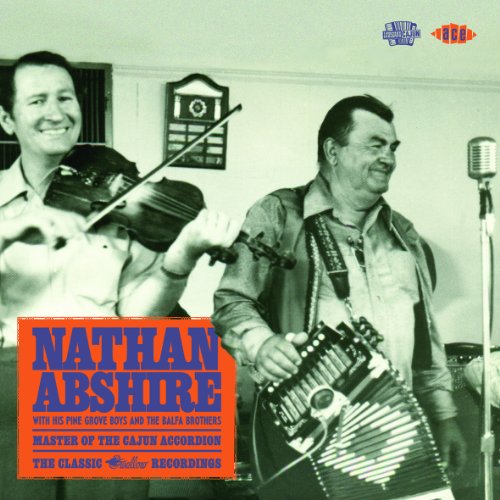 Nathan Abshire: Master of the Cajun Accordion - The Classic Swallow Recordings
Nathan Abshire made his first records – 78s – as Nason Absher in 1935. This well-packaged and superbly annotated compilation collects his complete sessions for the Swallow label, recorded 1965–76. There's a timelessness to this music, inherent in the material and Abshire's distinctive delivery. "If You Don't Love Me", recorded in 1968, draws from a 1930s source, while the contemporarily composed "Sur la Courtableu" (1965) might have been a reconfiguration of an earlier song. "Valse de Kaplan" from 1976 could easily be from the same session as 1966's "Phil's Waltz". While the immutability of the music on Master of the Cajun Accordion is striking, the star here is Abshire himself. His keening voice whoops and declaims ecstatically. His lithe accordion is insistent and kinetic. Once the Cajun take on French is added, the whole becomes an otherworldly counterpart to Western Swing. Fantastic and irresistible. Danceable too.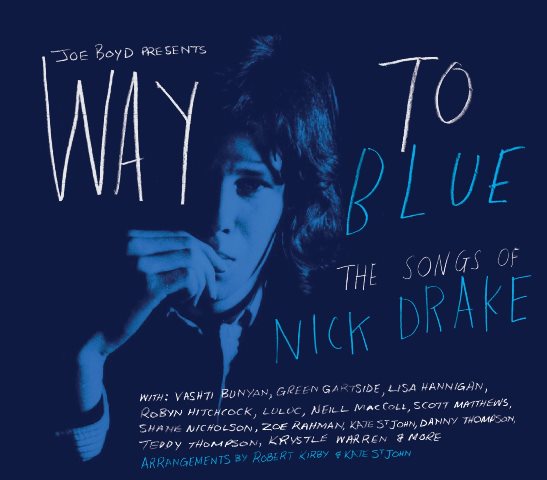 Various Artists: Way to Blue - The Songs of Nick Drake

The tribute album, and by extension the tribute concert, has become integral to pop's self-referencing libretto. The most resonant releases or events centre on either deceased or wayward artists: maybe Syd Barrett, Sandy Denny, Alex Chilton or Tim Hardin – the latter the subject of a tribute album recently covered by theartsdesk. In the post-punk era, the trend was kicked off by Manchester independent label Imaginary, whose first release in 1987 was a Syd Barrett tribute album Beyond the Wildwood. They went on to release another dedicated to Nick Drake, which is where Way to Blue comes in. This new collection, assembled by Drake's producer Joe Boyd, scoops up live versions of his songs from concerts featuring Scott Matthews, Green Gartside, Robyn Hitchcock, Lisa Hannigan, Teddy Thompson, Vashti Bunyan and more in London and Melbourne, from 2010 and 2011 respectively. It cropped up on theartsdesk before its release. Although no doubt sincere, whether studio recordings or removed from the live setting, these albums stand or fall on the new brought to over-familiar material. Warren sounds beautiful on "Time Has Told Me" and Hitchcock brings a peculiar manic slant to "Parasite". Even so, these careful, awe-struck renderings are small beer compared to Drake's originals and do little to increase appreciation of him.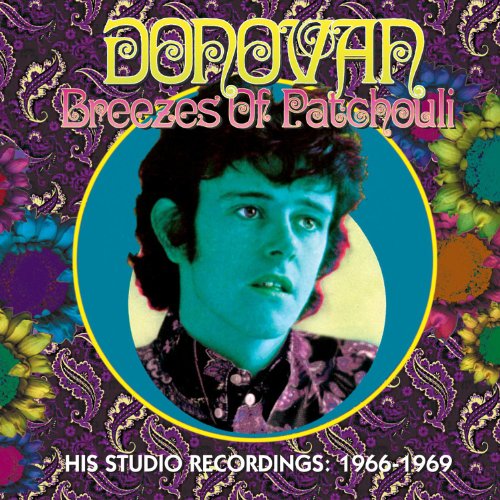 Donovan: Breezes Of Patchouli - The Studio Recordings 1966-1969
These four CDs, in a slightly archaic double jewel box, collect the original, American configurations of the five essential albums Donovan recorded with producer Mickie Most: Sunshine Superman (1966), Mellow Yellow (1967), A Gift From a Flower to a Garden (1967), The Hurdy Gurdy Man (1968) and Barbajagal (1969). Sequenced non-chronologically, they occupy the first three discs while the fourth is unreleased (at the time) studio recordings. All were reissued as stand-alone releases last decade and the tracks on disc four cherry pick randomly from the earlier bonuses. The only unreleased cut is an Italian-language "Jennifer Juniper". Fabulously idiosyncratic albums, they document a singer-songwriter developing at an almost inconceivable speed. On price alone this is a must for anyone curious about this inimitable sonic auteur. For everyone else, it's a handy, space-saving way of devouring these missives from planet Donovan.
Listen to "Rock Out" from Art Ensemble of Chicago's Message to Our Folks
Art Ensemble of Chicago shared a chuck-it-all-in gene with Sun Ra
Share this article