CD: Rudimental - Home |

reviews, news & interviews
CD: Rudimental - Home
CD: Rudimental - Home
Hackney drum & bass pop four-piece nail an eagerly good-natured debut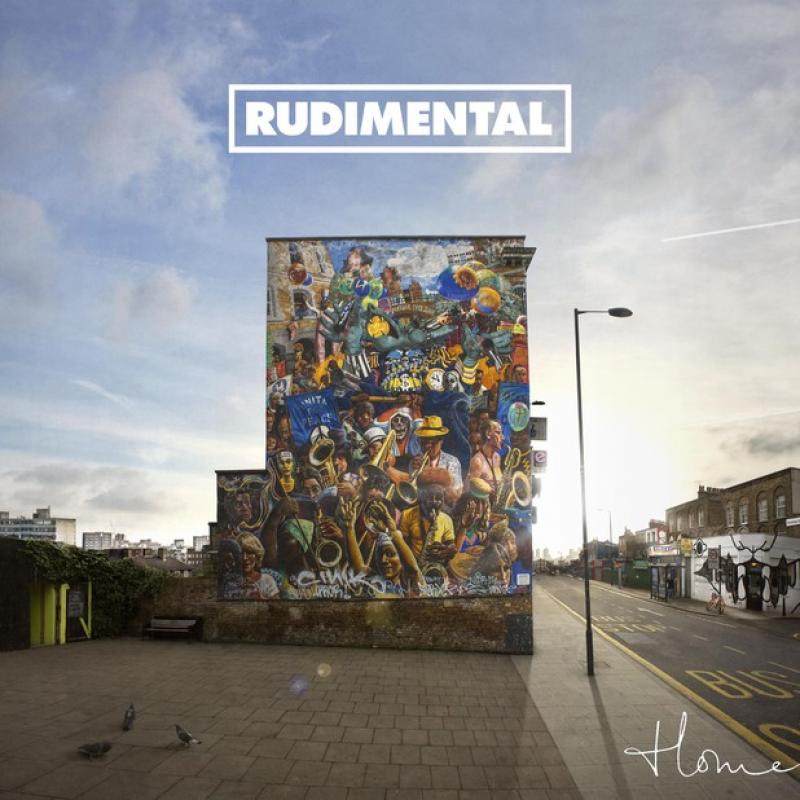 Rudimental, colourfully representing modern north-east London funk
With two chart-topping singles under their belt, Rudimental have arrived. The unassuming, feel-good quartet from Hackney have chopped through mainstream radio's mug-step cheese and post-Guetta club pop with an efficient hatchet of drum & bass soul-funk. Their debut album makes them sound like a great, energized festival act too, with lots of beats'n'bass to make feet shuffle, laced with a musicality attractive to casual listeners.
What's more, much of it doesn't come across as calculated. When the trumpet arrives on the number one hit "Feel the Love", it has an easy swing, and the guitar that rises out of "Right Here" feels loose and natural.
Boasting the updated spirit of Soul II Soul's black London gumbo, leavened with the smooth accessibility of those post-trip hop bands from the latter half of the Nineties, Morcheeba and so on, the closest comparison to Rudimental would, perhaps, be millennial drum & bass crossover act Kosheen. It's not all drum & bass, though, there are toes firmly dipped in currently hip deep house waters on the slick, garage-y "Baby" and "Spoons", both featuring MNEK, while much-hyped female MC Angel Haze pops up over the jiggering, stop-start rhythms of "Hell Could Freeze".
It doesn't all work. Emeli Sandé is not a welcome presence on "More Than Anything", over-emoting in the Cowell-anointed manner that spells "E.M.O.T.I.O.N." to half-wits. Happily she redeems herself on the slow and more potent roller "Free". There's also too much sugar sprinkled liberally throughout, without counterbalance or shading, especially on "Not Giving In", a waterfall of gospel-smeared D&B happy syrup.
Overall, Home is just the right side of too polished… but only just. Whatever my quibbles, though, Rudimental's debut will likely be an album that's inescapable during summer 2013, especially for those aged 15 to 25. Deservedly so.
Watch the video for "Feel the Love"
Overall, it's just the right side of too polished… but only just
rating
Share this article