CD: Janelle Monáe - The Electric Lady |

reviews, news & interviews
CD: Janelle Monáe - The Electric Lady
CD: Janelle Monáe - The Electric Lady
The android with soul strikes back
Wednesday, 04 September 2013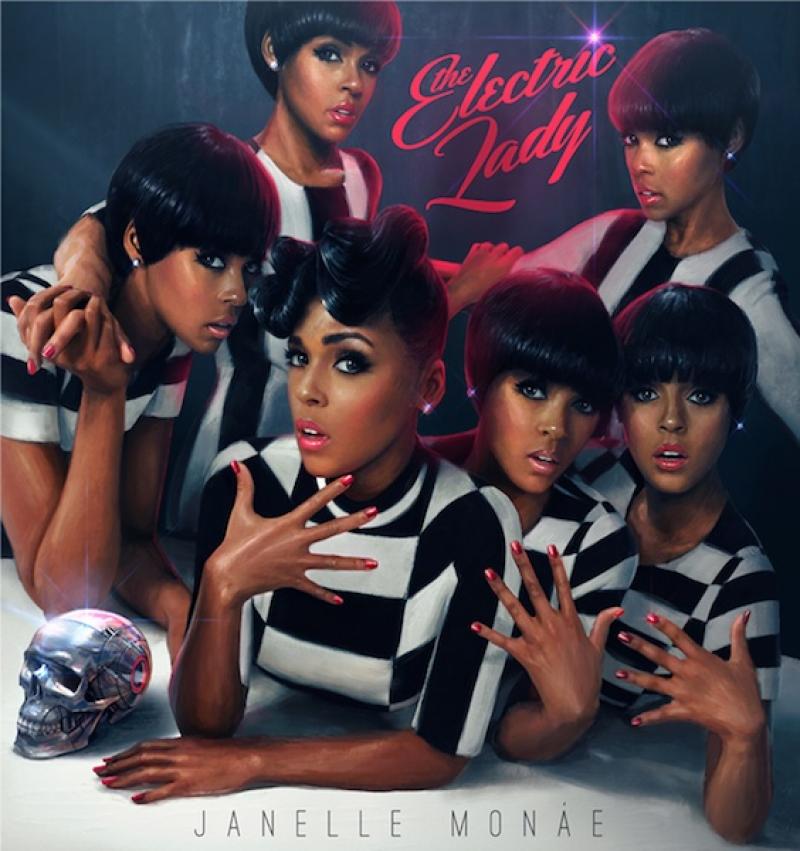 Janelle Monáe: 'The Electric Lady'
Janelle Monáe's much-awaited second album doesn't disappoint. She navigates the ever-renewing waters of African-American pop invention, drawing on R & B, funk, gospel, rock and dinner jazz, with a sense of fun and a great deal of talent. She is a master of eccentric chic, sophisticated, with a hint of the (tastefully) bizarre.
Questions of identity have both haunted and inspired black culture in the USA. Monáe, with her cyborg and extra-terrestrial alter egos, mines a vein of fantasy that the likes of George Clinton and Sun Ra have explored before her: the space-man or woman as avatar of a better world - one in which the spirit and soul are paramount. She is a fierce spokeswoman for her sex, but plays with androgyny too. As with Bowie – surely one of her inspirations – she moves beyond gender and other earthbound categories. She has fun with otherness but there is a sharp intelligence there too, with references to the sci-fi of Philip K Dick.
On the new album she is supported by an all-star cast that includes Prince, Erykah Badu, Miguel and Esperanza Spalding. But her signature, drawing on a wide range of influences, from Bernard Herrmann's soundtracks to the inventive energy of classic Stevie Wonder productions, is in constant evidence. She seems more confident than before of the genres she explores, as well as restricted by them. It's a short walk from style to formula, not least when you're channeling so much musical history: there are moments, as on her first album, when things sound a little too smooth - as if her trademark tuxedo were a reflection of a will to be smart at every level.
All the tracks are exquisitely orchestrated and layered, with a cinematic perspective that gives them richness and depth. Monáe is at her best on the uptempo tracks: the contagious funk of "Give Em What They Love", and "Q.U.E.E.N", the frantic triple-speed gospel of "Dance Apocalyptic". The smooth ballads are a little too predictable but "What An Experience", a lilting medium-paced swoon, with her voice gently enhanced with reverb, morphs into celebratory reggae: the song, as with many others on the album, has the feel of a hit.
She is a fierce spokeswoman for her sex, but plays with androgyny too
rating
Share this article