Truckers, BBC One |

reviews, news & interviews
Truckers, BBC One
Truckers, BBC One
New drama series from 'Made in Dagenham' writer is full of heart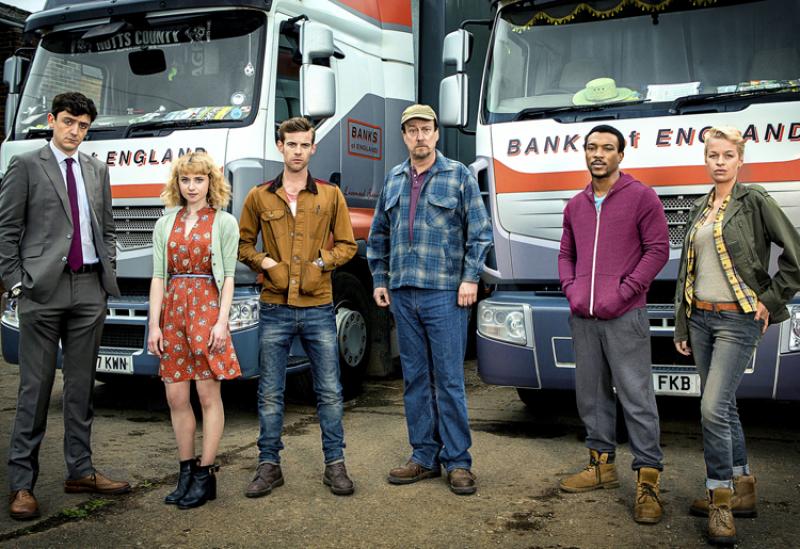 Stephen Tompkinson (centre) and his fellow Truckers
In some ways Malachi Davies, one of the titular "truckers" in this new BBC comedy drama, brings to mind Frank Gallagher of Shameless. Admittedly Davies, played by Stephen Tompkinson, has a job - but it is a job that is as central to the identity of the character as Gallagher's avoidance of one ever was.
Some of the similarities are pretty superficial: the two characters share the love for a drink, a seeming inability to get a decent haircut and even an ex played by Maggie O'Neill. But what really links the two characters is the importance that each one places on family - at least, in the sense of "family" as the security blanket one can fall back on in times of need.
Written by William Ivory (of Made in Dagenham fame), Truckers is a show that puts the concept of family at its heart. There's the family in the unconventional sense - the small, close-knit team of drivers and support staff at haulage firm Banks of England, each of whom we are promised will get their own episode of the five-part drama. As the first of those stories, Malachi's is about family more directly as he struggles to come to terms with the break-up of his marriage. Finally, Truckers just feels like a big-hearted, old-fashioned Sunday teatime family drama - assuming your family is one of those ones where you're liable to walk in on your ex-wife giving her new fiancé a blowjob in the bathroom, so maybe not quite.
It sounds like nothing to build a show on but Tompkinson played it masterfully
There was lots to like about this first episode even as it took the brave decision to open with very little scene-setting, as if the characters were already old friends, and in a sense they were because there was little about the basic premise that hadn't been done before. Banks, a small firm based in Nottingham, is under new management following the arrival of Martin (John Dagleish), with his shiny suit and business management degree. Martin seems to be the local-lad-done-good type, with hints of a history with Malachi that will doubtless be explored in a later episode. He's bursting with ideas to boost productivity, including GPS trackers and new shift patterns, which are as popular with the drivers as you might expect - and only office manager Michelle (Jenn Murray, pictured below right, with Dagleish and whose wardrobe has just leapfrogged Zooey Deschanel's to the top of my wishlist) for support.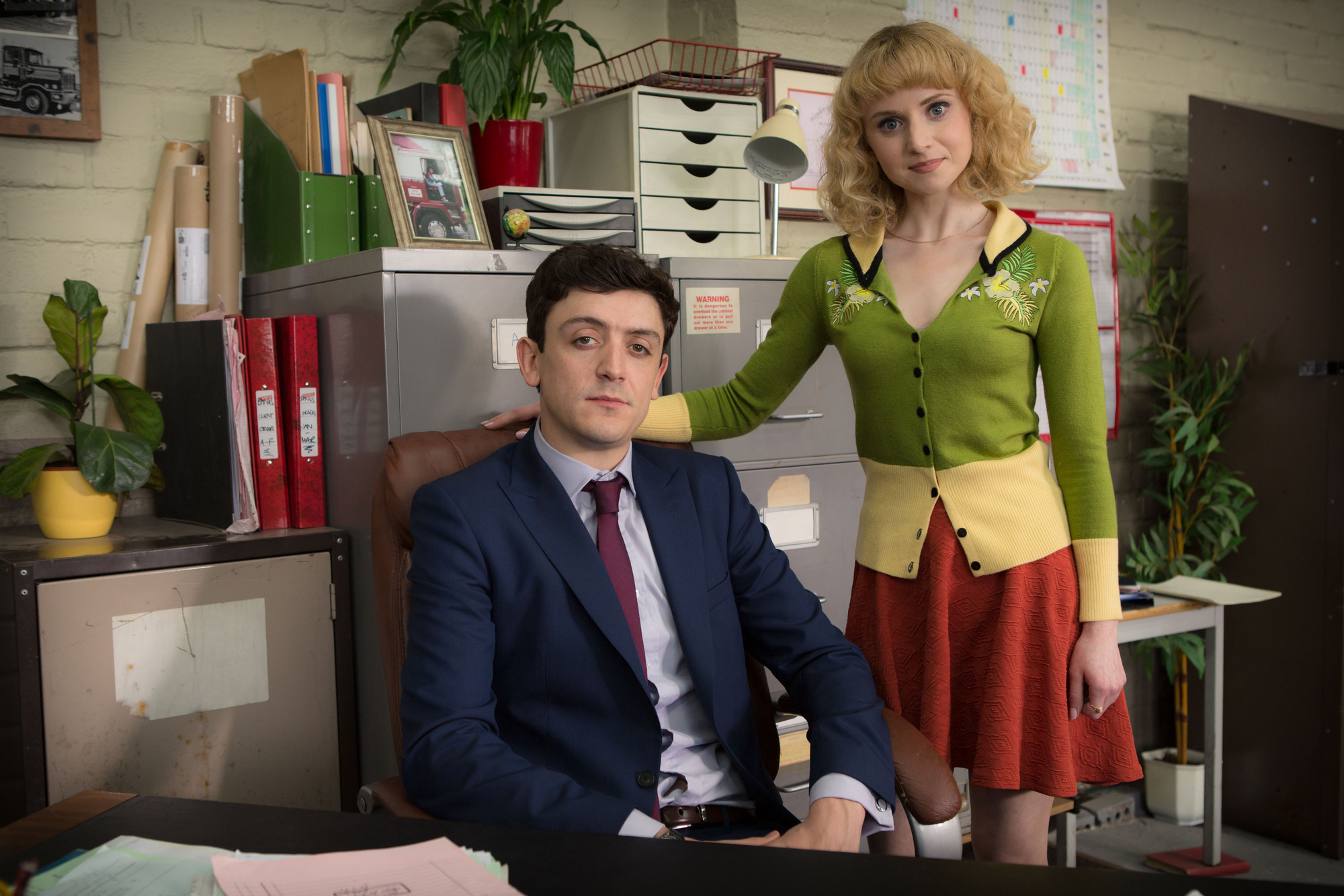 Meanwhile, Malachi plays the archetype of the long-distance truck driver: at his most comfortable "with a glass screen", as his ex remarked, "between you and the world" and with a love of the open road that plays out as a heavy-handed metaphor for the dissolution of his marriage. A laminated decree absolute arrived about 10 minutes into the episode but Malachi and his ex-wife, Sue, were still sharing a home "because of all that negative equity". The arrangement worked, despite Sue's new relationship with an alternative therapist named Kyle, thanks to Malachi's shifts and a scheduling book that struck a heartbreaking note later in the episode, until it didn't.
There was little more to the episode than Malachi's attempts to first win back, and then forget, and then adapt to life without, his wife. It sounds like nothing to build a show on but Tompkinson played it so masterfully that even after showing up for work after Botox treatment and a fake tan - even while dad-dancing in a nightclub with son and fellow trucker Glen (Harry Treadaway) - Malachi was a character worth rooting for. Ivory's script was perfectly pitched, steeped in humour and pathos - with a climax that left me applauding.
Overleaf: watch the series trailer for Truckers